This post focus on step-by-step guide on how to remove and install front oil seal for Komatsu PC130-8 excavator.For more Komatsu case,please refer to:Komatsu trouble repair.
All workshop manuals and parts you can get it here:
Komatsu CSS Full Set 2018 2014 Parts Viwer Free Download
What Tools Need?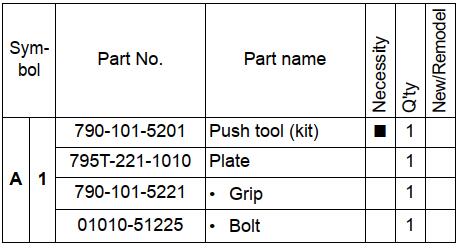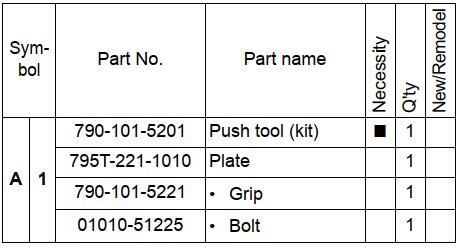 Procedures:
Removal
1.Remove the engine assembly, referring to "Removal and installation of engine assembly."
2.Remove alternator mounting bolt (1).
3.Loosen fan belt adjust bolt (2) and remove fan belt (3). [*1]
4.Remove engine speed sensor connector (4).
5.Remove speed sensor mounting bolt (5) and remove speed sensor (6). [*2]
6.Remove crankshaft pulley mounting bolt (7) and remove crankshaft pulley (8). [*3]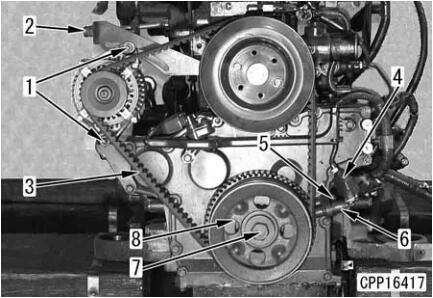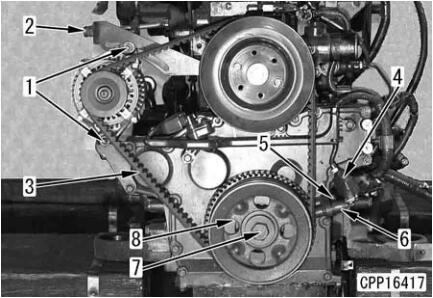 7.Remove front oil seal (9).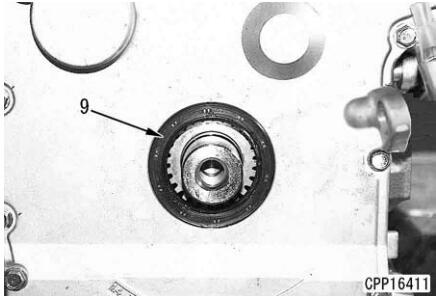 Installation
Use tool A1 (outside diameter of 80 mm) to press front oil seal (9) in gear case (10).
1) Check the crankshaft end corner and the oil seal lip sliding surface for flaws, burrs,scars, or rust, before installing the oil seal.
2) Fill about 2 cc of grease to between the oil seal lips.
Front oil seal: grease (G2-LI)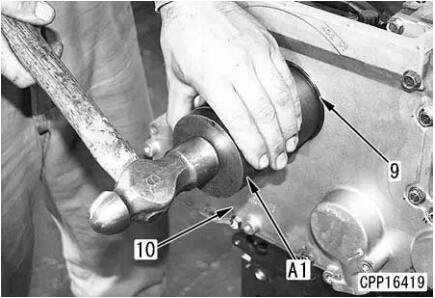 Install the crankshaft pulley.
Align key (a) of crankshaft (11) with key groove (b) of crankshaft pulley (8) and install the pulley.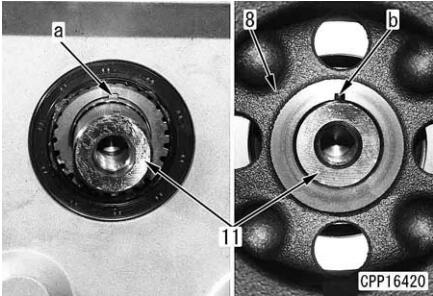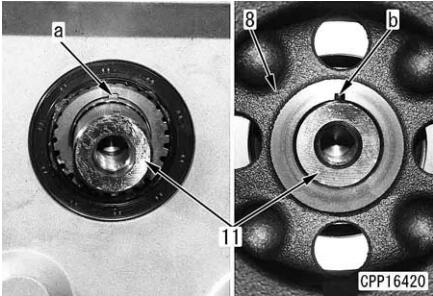 For the rest of the installation work, carry out the installation in the reverse order of removal
(Visited 56 times, 1 visits today)