In this instruction,i will show you guide on how to do coding for Mercedes Benz W204 tail lights retrofit by Vediamo software. And for more Benz Vediamo projects,please check here:Benz Vediamo Projects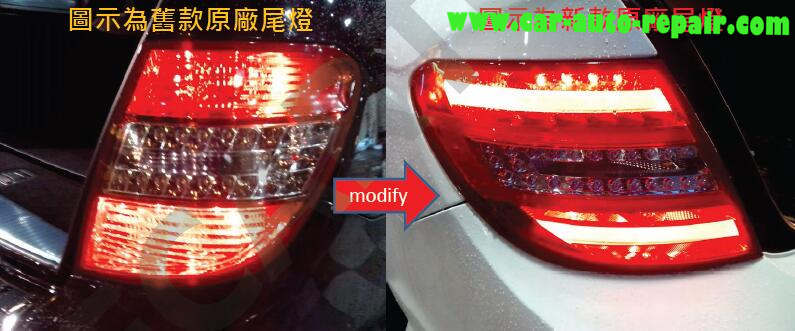 Preparations:
Benz Vediamo Software Free Download
Vehicle information:
Mercedes Benz C-Class W204 with original tail lights configuration
If you install tail light directly,you will find tail lights can not work correctly.
Dashboard show tail lights trouble and fog lights trouble etc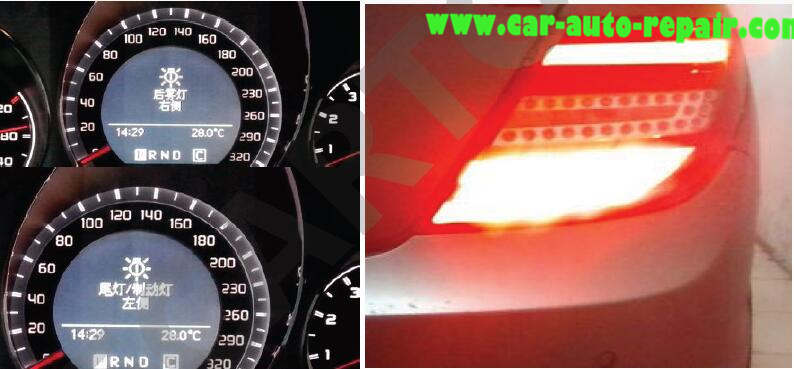 For this trouble,you can not use common diagnostic tool to solve,it must be use Vediamo software to code the SAM.
Benz 2006-2009 Tail Light Retrofit Coding Procedures:
Access W204 SAM ECU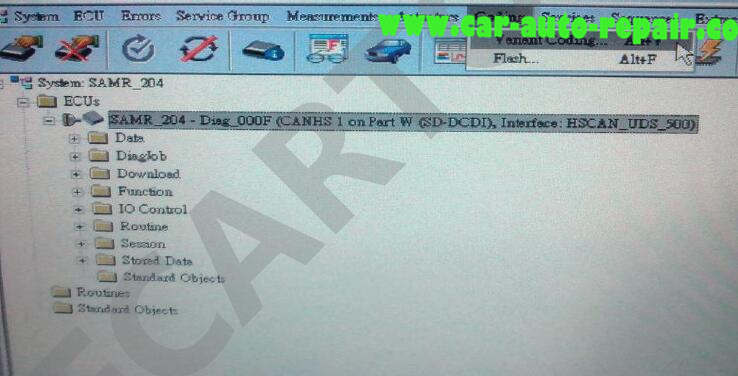 Enter "Variant Coding" to select "Parameter Lichtfunktion"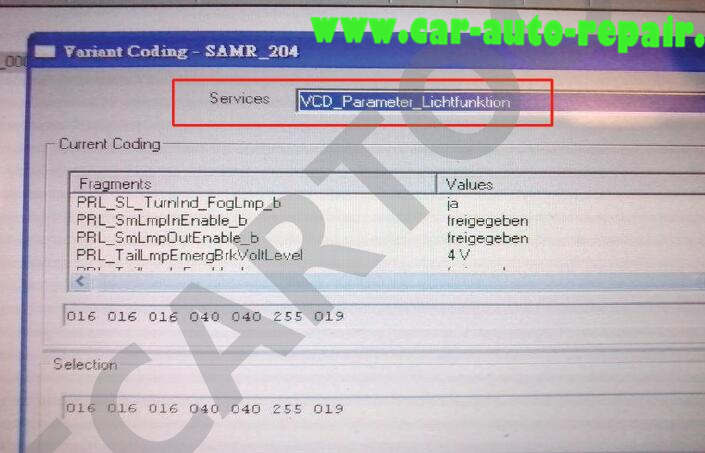 Check item at "Current Coding" section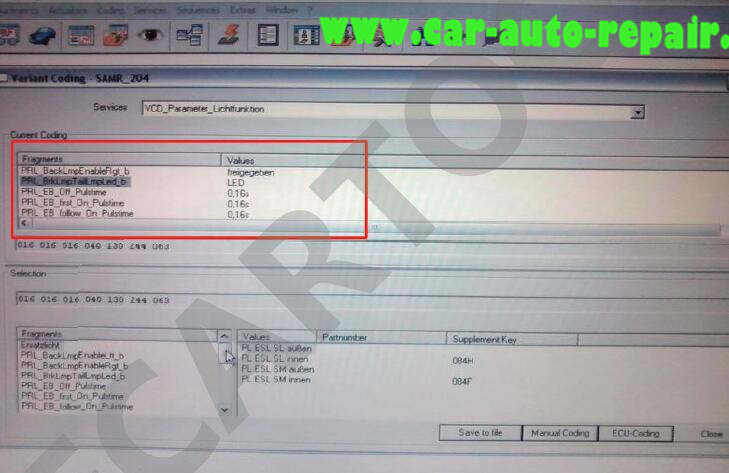 Select "BrkLmpTailLmpLed_b",and change value to "Bulb"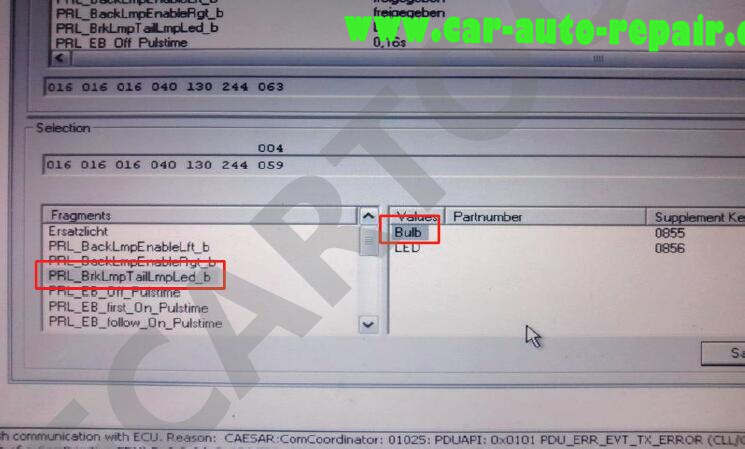 And then select "TailLmpEmergBrkVoltLevel",and change value from "4V" to "6V"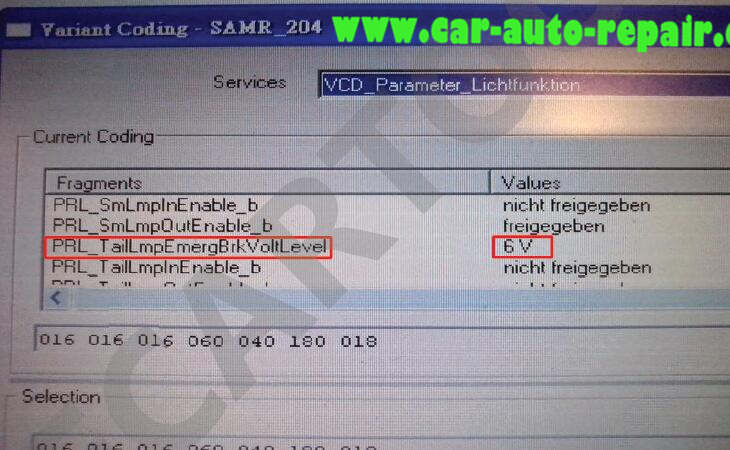 Now select below two options,and disable them.It can solve tail light all time problem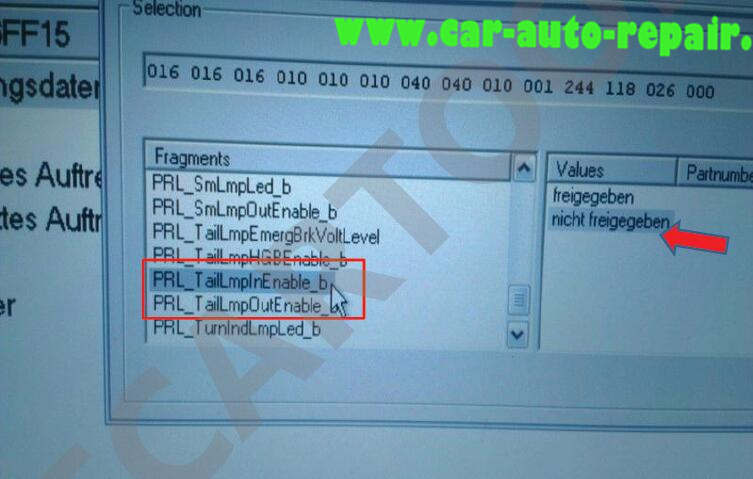 Select "SmlmpinEnable_b" value to "nicht freigegeben"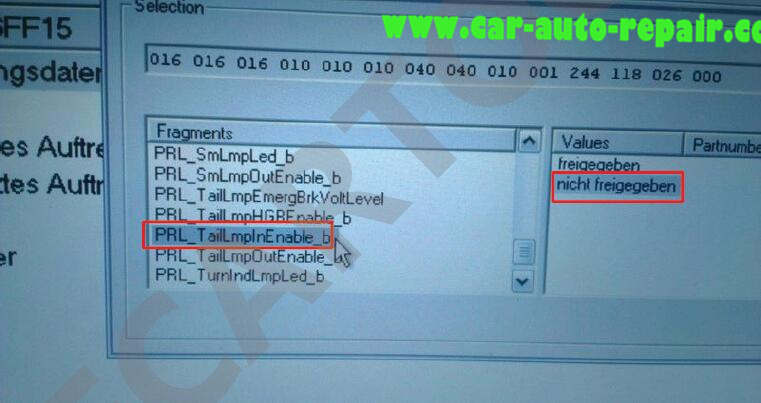 And select "SmlmpOutEnable_b" value to "freigegeben"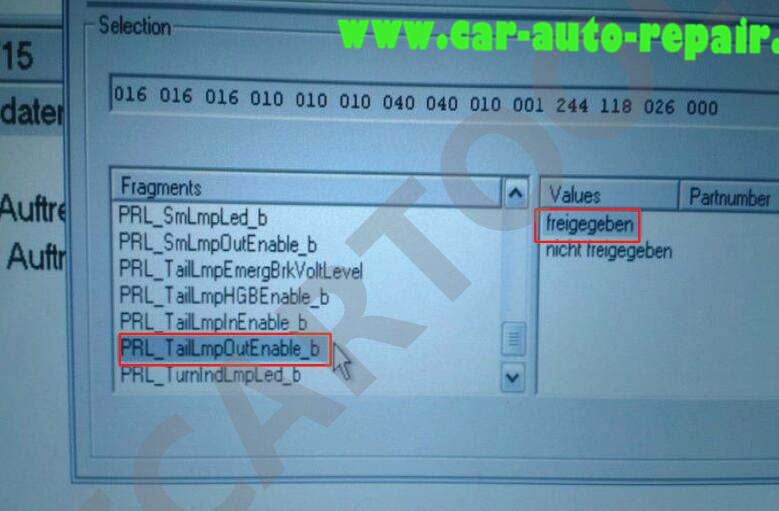 Select "FogLmpSmLmpLed_b",and change it to "LED"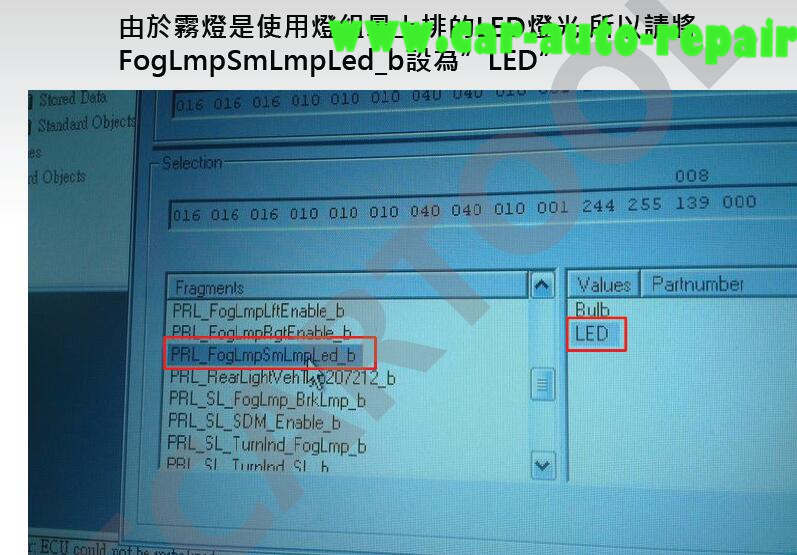 For parking lights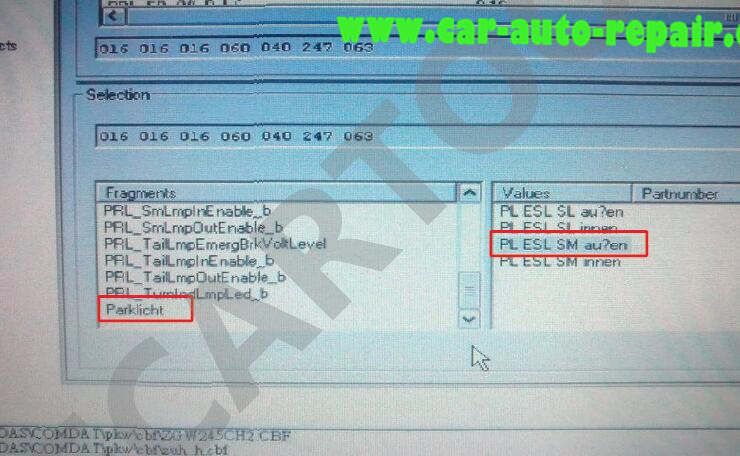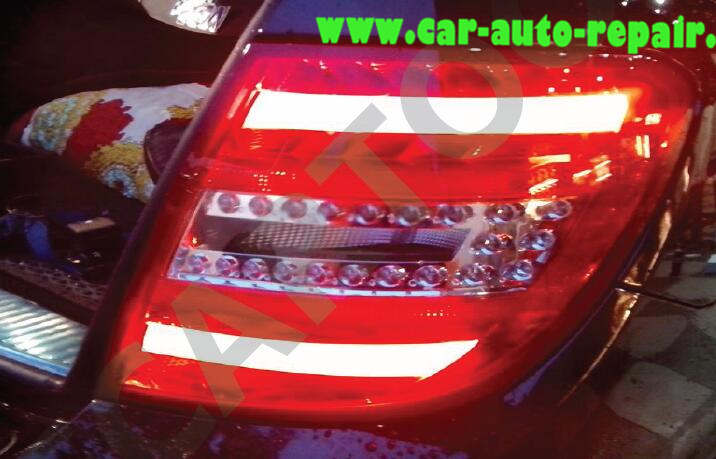 Now click "ECU-Coding" button to code the value you changed before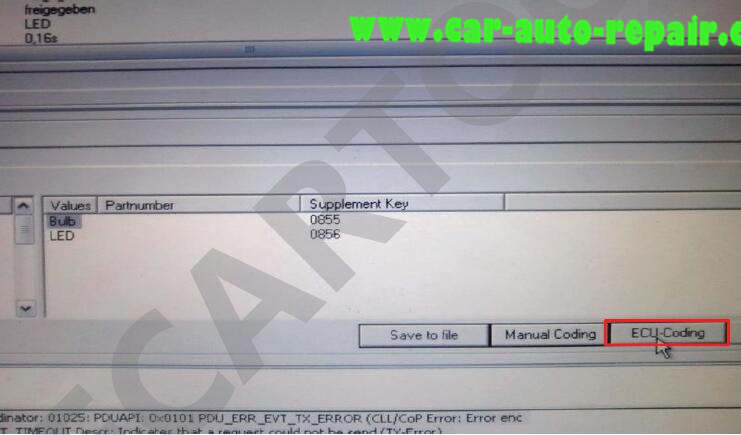 Benz 2010- Tail Light Retrofit Coding Procedures:
Here only show you the different options
Benz 2010,you can code for SAM function to modify the light intensity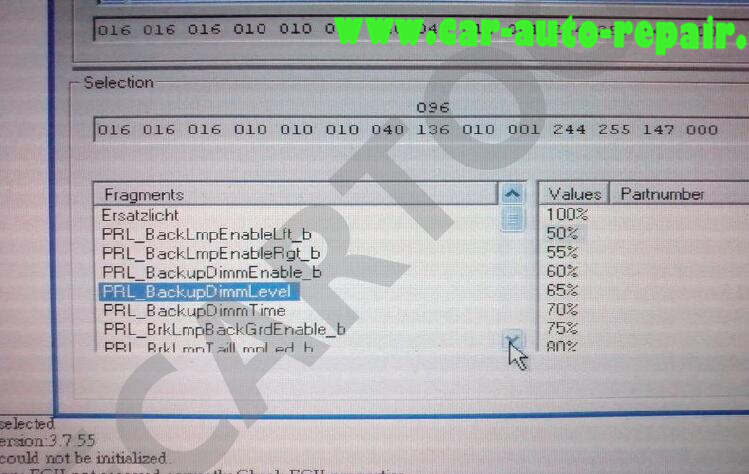 More voltage range for brake light min selection 0.1V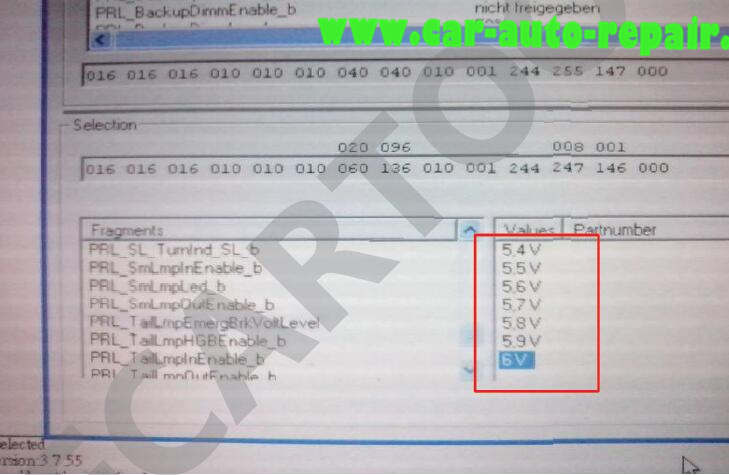 Tail Lights
For coding procedures is same as 2006-2009.
Visited 119 times, 1 visit(s) today