What is Hyster PC Service Tool?
Hyster v4.97 PC Service Tool is an updated diagnostic tool designed to help the technician to use the program as efficiently as possible and better understand the equipment, as well as to inform in time about problems that may arise.
This is a Windows-based service application that provides the best connection of the truck with all its systems. In this application, you will find a lot of valuable information that will help you install and understand the PC Service Tool (PCST). This is a variety of technical information, such as charts and tables, recommendations for installation and use, and much more.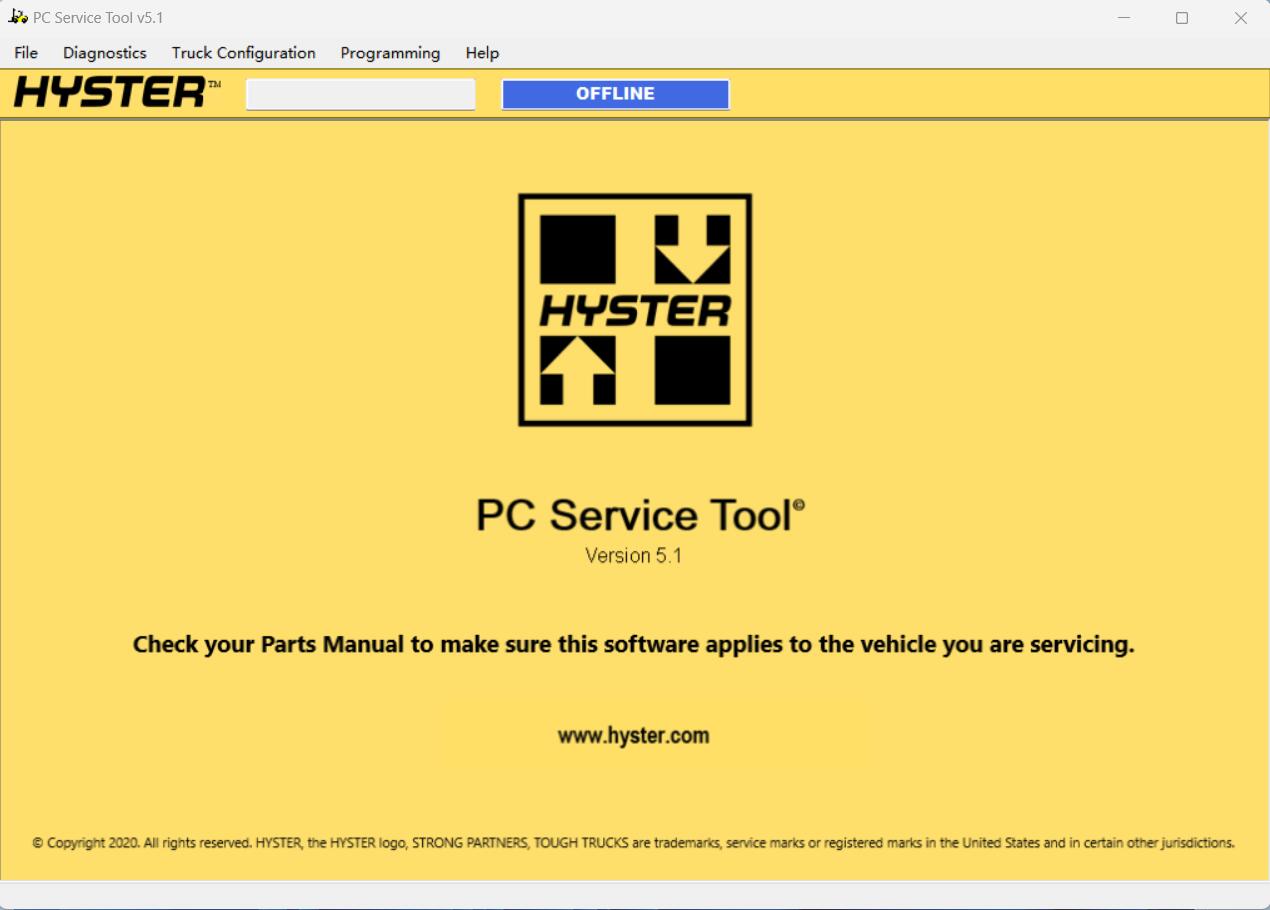 Hyster PC Service Tool Function List:
1.Fault Monitor
2.Truck Information Screen
3.Diagnostic Data Monitor
4.Custom Data Monitor
5.Impact Events
6.Databus Viewer
7.Strip Chart
8.Record & Playback
9.Diagnostic Reports
10.Register & launch 3rd party applications
11.Access support web site
12.Truck Setup
13.Truck Password Management
14.Operator Checklist
15.Truck Programming
16.Language Management
17.On-line Help
18.Troubleshooting manual (not included in the application)
19.Calibration Data Retrieval
Hyster PC Service Tool Support Languages:
German, English, French, Spanish, Italian
Hyster PC Service Tool Support OS:
Windows 7 32 bit, Windows 7 64 bit, Windows 8/8.1 32 bit, Windows 8/8.1 64 bit, Windows 10 32 bit, Windows 10 64 bit
Hyster PC Service Tool Free Download:
Hyster PC Service Tool v4.92(free,have not test yet,share from forum)
https://mega.nz/#!mt4SXKyK!VbrrVnEj3qaniKH_DG_ubGIF4m9WoPMl3OxrWKstSeI
2023 Hyster PC Service Tool v5.1 Installation 100% Work
Visited 82 times, 1 visit(s) today