Aftertreatment Diagnostics are only available on EPA 07 or newer heavy-duty vehicles with J1939 data available. It displays data items related to the Aftertreatment system including the Diesel Particulate Filter (DPF) Lamps, Status,Inhibits and Diagnostic DPF, EGR, SCR and DEF Tank Sensor Readings in an easy to understand graphical format.
The Aftertreatment Diagnostics button is not available until after all initial vehicle data is completely read.
Related Contents:
JPRO Noregon Commercial Fleet Diagnostics 2023 2021 Free Download
1.Select Aftertreatment Diagnostics button on the main toolbar.
2.If connected to a vehicle, the Aftertreatment Instructions are automatically displayed to provide aid in diagnosing issues with aftertreatment systems. Once closed, the instructions can be reopened by the Instructions button.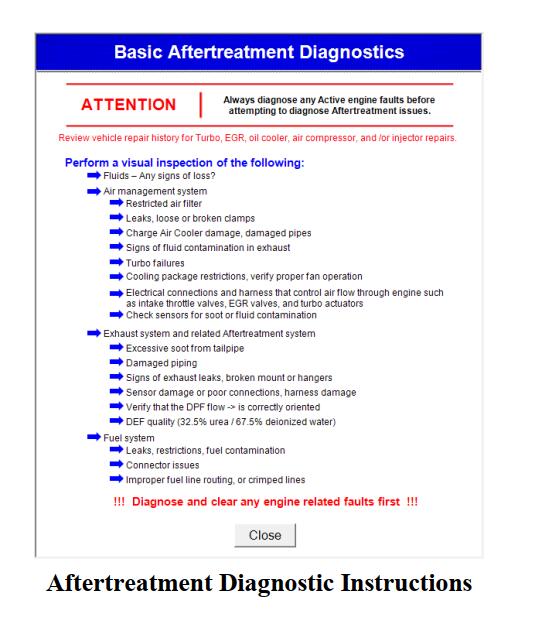 3.The Aftertreatment Diagnostics Overview window is displayed, and an Overview tab displays a schematic of the aftertreatment system. Key data points labeled include the DPF, EGR, SCR, and DEF Tank Sensor readings.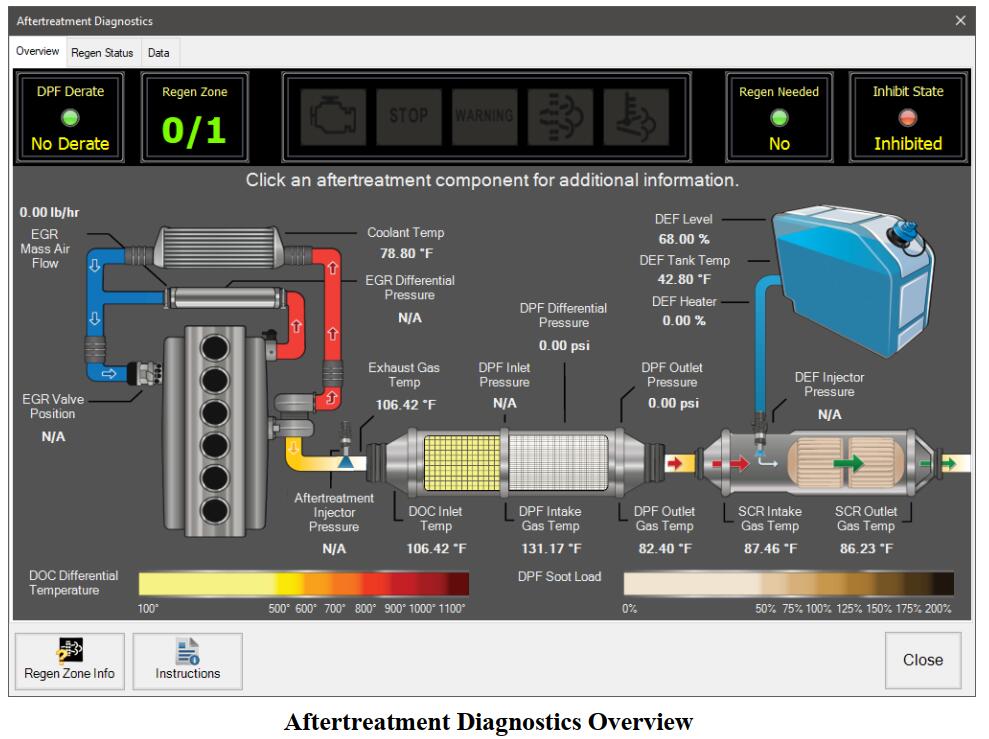 Click the Engine, DPF, SCR, or DEF Tank to view additional information for the selected component. The BiDirectional Test button, if available, will change to match the selected component. Clicking the button displays a filtered list of aftertreatment Bi-Directional tests for the selected component.
At the top of the Overview tab are the appropriate lamps including the Stop Engine, Check Engine, Diesel Particulate Filter (DPF) Lamp, and the Exhaust High Temperature Lamp as well as the DPF Derate, Regen Zone,Regen Needed indicator and Inhibit DPF Regen State.
On live vehicle connections, if available, there may be additional buttons to allow you to start DPF Regen or access other bi-directional test functionality.

4.Select the Regen Status tab to see the details for the Inhibit and DPF status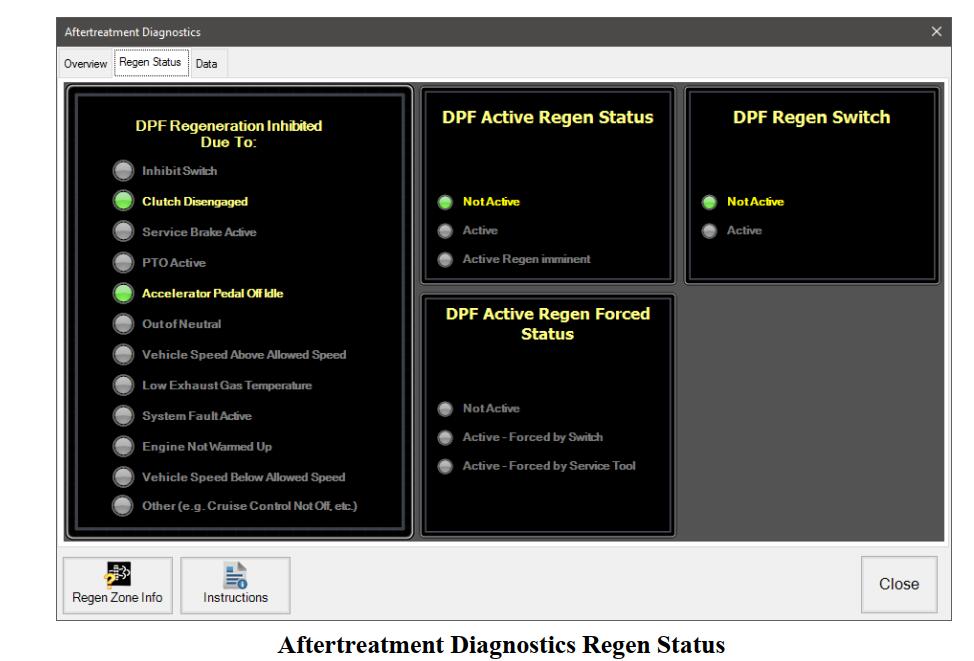 5.Select the Data tab to see all aftertreatment data displayed in an easily searched and sorted grid format.
6.Data can be quickly found by typing in search criteria and clicking the Search button. Results will be displayed for all items that have the search criteria in at least 1 column.
7.Select the Regen Zone Info button to see detailed information concerning regeneration zones.
More topics about JPRO Diagnostic,please refer to:JPRO Diagnostics Guide
Visited 1 times, 1 visit(s) today