If your Lexia Diagbox firmware is old version,maybe 4.3.0,it can not work on PSA new vehicle model.It must to be upgrade the firmware for Lexia Diagbox to make it work on new cars.Here is guide.
Preparations:
PSA Interface Checker Download,Installation,How to Use and Feedback
APPLI_XS_Fuji from 2.0.1 to 4.3.7 version download here
Procedures:
Connect Lexia Diagbox PP2000 interface to PC via USB,then run PSA Interface Checker.
Note:Make sure you have install driver for Diagbox,and PC have identify your interface.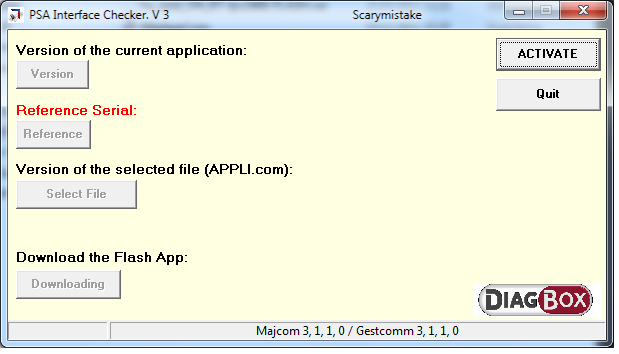 Then click "ACTIVATE" button,then click "Version" button.
PSA Interface Checker will show your Lexia Diagbox firmware version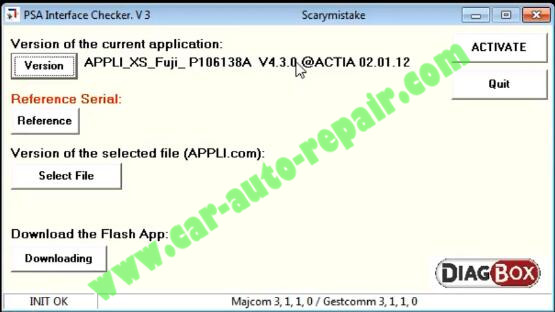 Click "Reference" button,and show you with 921815 C version
Click "Select File" button to load the APPLI_XS_Fuji file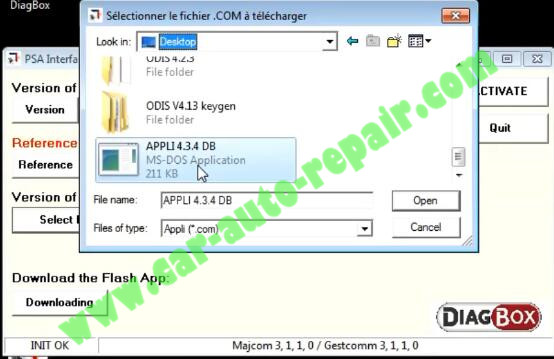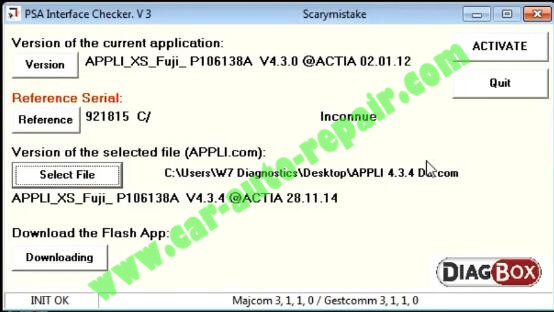 After then click "Downloading" button to starting upgrade
When the upgrading job done,it will show you with OK message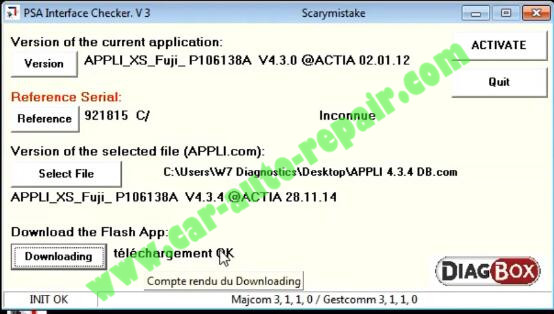 Now close PSA Interface Checker software,and click "Version" and "Reference" button to check new version firmware valid.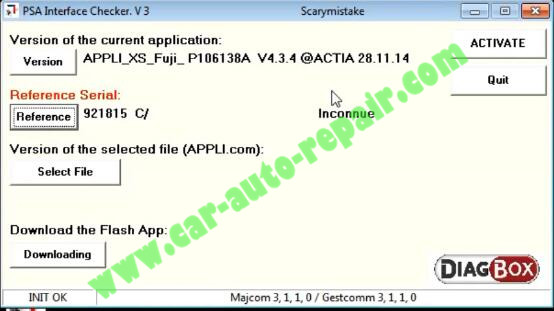 (Visited 1,321 times, 4 visits today)