One of my Car Repair blog readers sent email to ask solution of PC window 7,32 bit shutdown when BMW ISTA-P running.And he can not find the ISTA-P folder.
2023.05 BMW Rheingold ISTA+ 4.41.21 4.23.14 ISTA-P 3.71 Free Download
I searched this ISTA-P trouble on the internet,and finally found below solution.
If you found the ISTA-P folder does not exist anymore,just check if there is a folder named "Dataprocurement" in following two directories:


C:\ProgramData\BMW\ISPI\data\TRIC\ISTA-P\BMW
C:\ProgramData\BMW\ISPI\data\TRIC\ISTA-P\Taurus
If there is no such directories, you must copy them from another location in the PC. The location is :
C:\Users\Administrator\AppData\Roaming\BMW Group\BMW ISTA-P Loader V6.1F\6.1.1.0\dataprocurement
There ate the two separate directories that simply have to be copied to the directories listed above. Then just start the loader and fill up the form with a data that you want. Then, from the loader page choose BMW cars and you are good to go.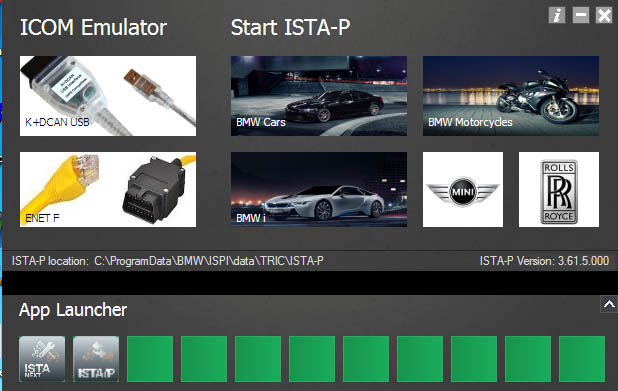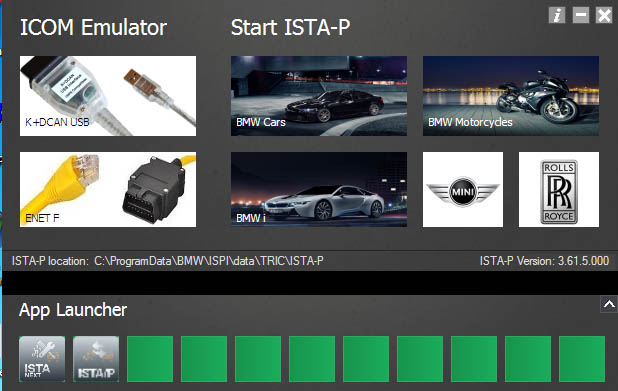 Remember. Never try to shut down the PC before the loader is completelu shut down.
Make a backup of the critical locations to be able to make a restore in case of such accident.
(Visited 43 times, 1 visits today)