There is a breather hose on the top rear of the right valve cover. This hose can fail over time as well as the cover can begin to leak. If your cover is leaking or the hose has failed and is causing a vacuum leak this article will show you how to replace them.
Preparations:
Parts Required: Cover or hose
Hot Tip: Use a mirror to see the oil built up
Performance Gain: Smoother running car
Complementary Modification: Replace air filters
Applicable Models:
Mercedes-Benz C350 (2008-14)
Mercedes-Benz GLK350 (2010-14)
Procedures:
You need to remove the engine covers and air intake ducts to perform this work.Pleae read the engine cover removal: How to Remove Benz C Class W204 Engine Cover
The breather hose from the right side valve cover (green arrow) attaches to the elbow bellow the MAF sensor.It is much easier to replace the hose out of the engie compartment so you next need to remove the MAF (read arrow) and vacuum line (yellow arrow).Please read the article on MAF sensor replacement for additional information.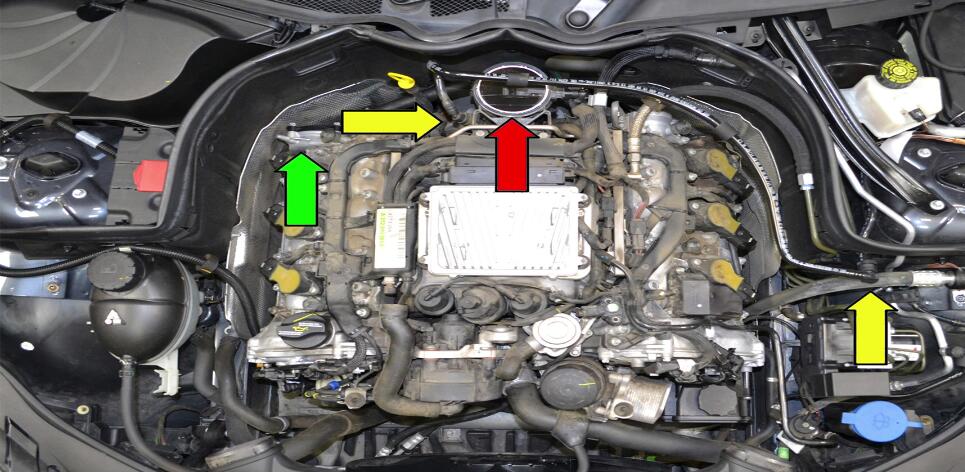 Disconnect the breather hose from the rear of the right cylinder head (red arrow)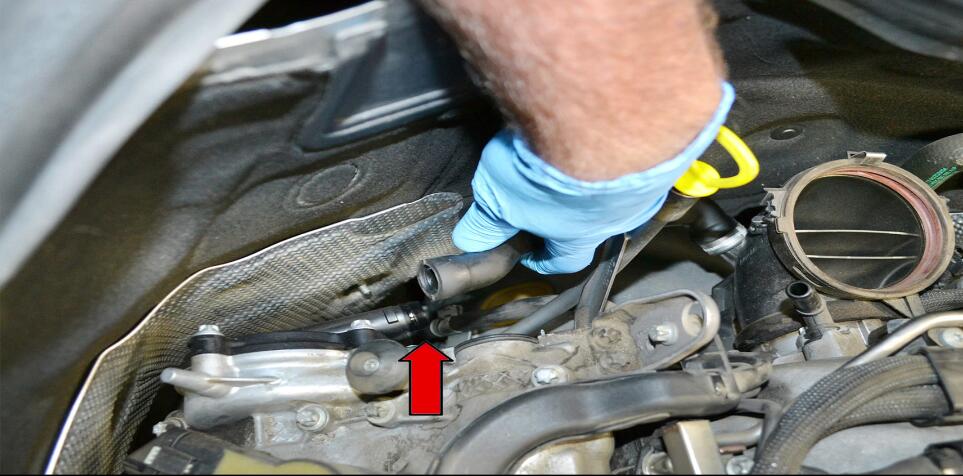 Unclip the two plastic clips on the elbow piece between the MAF and throttle body (red arrow) and remove the elbow and attached hose.With the elbow removed you can easily replace the hose.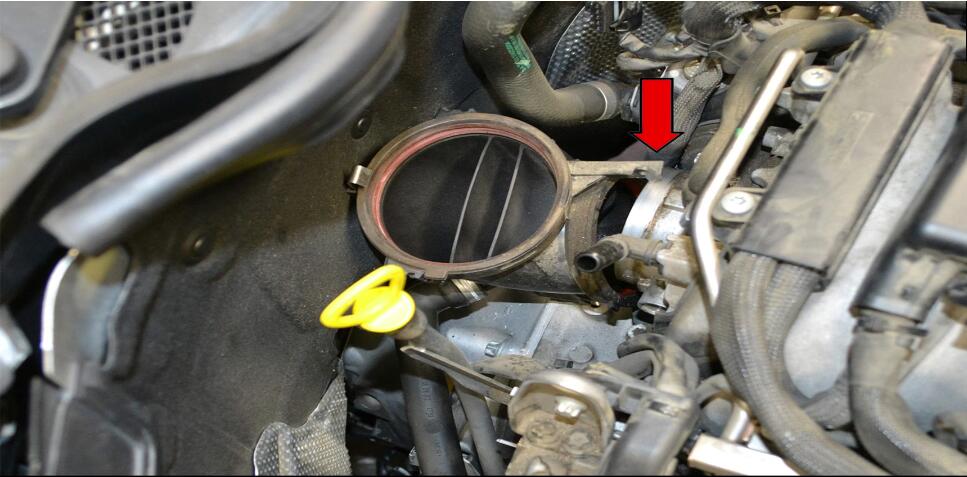 With the hose disconnected you need to remove the four E10 Torx bolts from the cover (red arrow).There is very little room to work on so take your time and make sure you don't drop any hardware while removing it.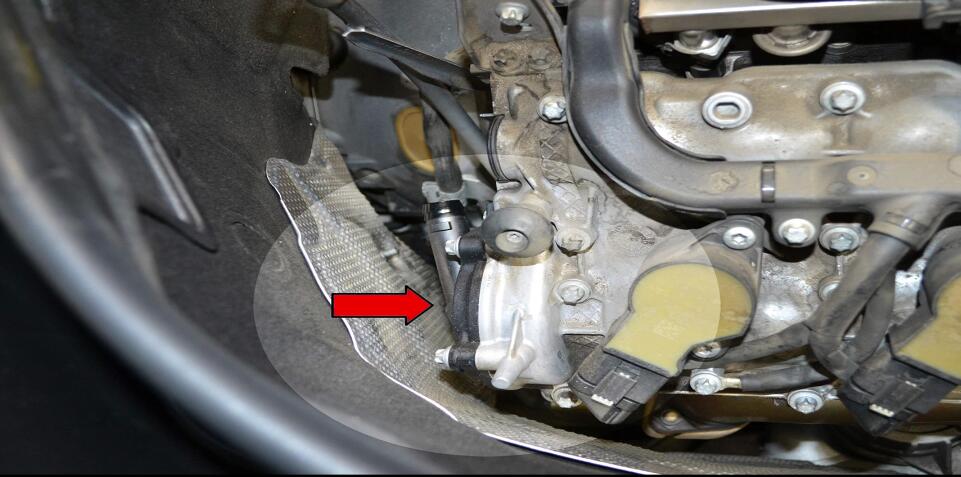 With the four bolts removed you can wiggle the cover off the rear of the valve cover and replace it (red arrow).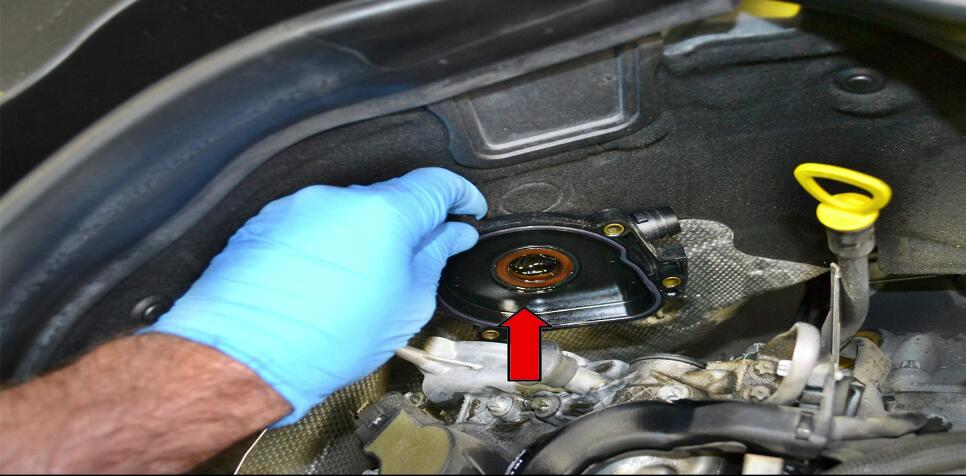 The gasket or seal (red arrow) is ususlly where the cover leaks.Unfortunately at the time of writing this article there was not a separate replacement gasket available.You will need to replace the whole cover.Check before ordering for an update on the status of just the gasket.Installation is reserve of removal.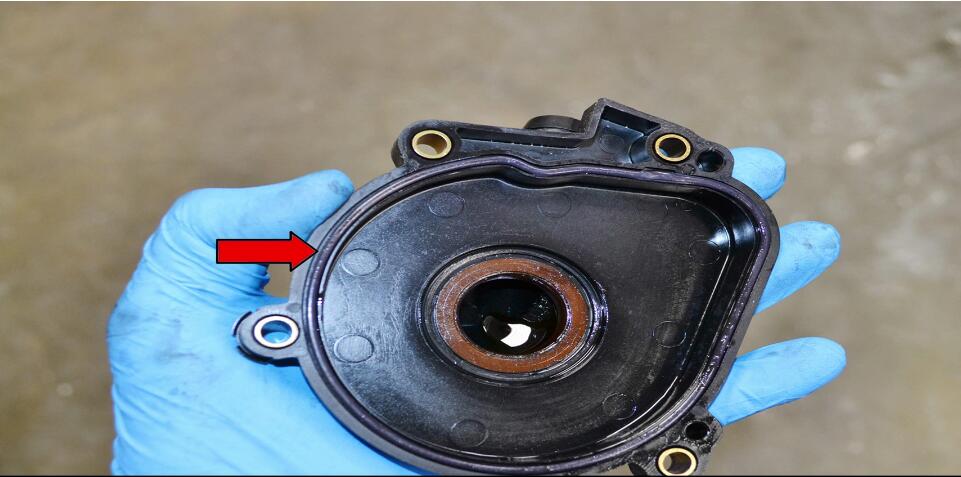 Done!
(Visited 36 times, 1 visits today)