This post show a guide on how to remove Mercedes Benz C-Class W204 engine cover
Procedures:
With the hood open you can see the two engine covers:the front one(red arrow) that comes off for just about any job,and the rear one(yellow arrow) which also contains the air filters.There are also two air dusts that you will need o remove to work on the front of the engine (green arrow).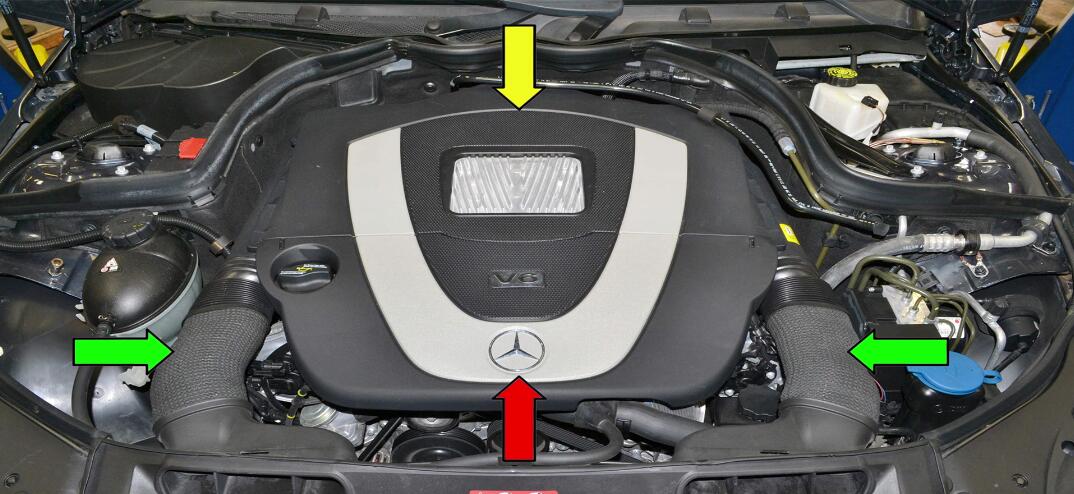 With the cover removed and turned upside down you can see the four clips(red arrows) that hold the cover/air filters in place.Installation is the reverse of removal.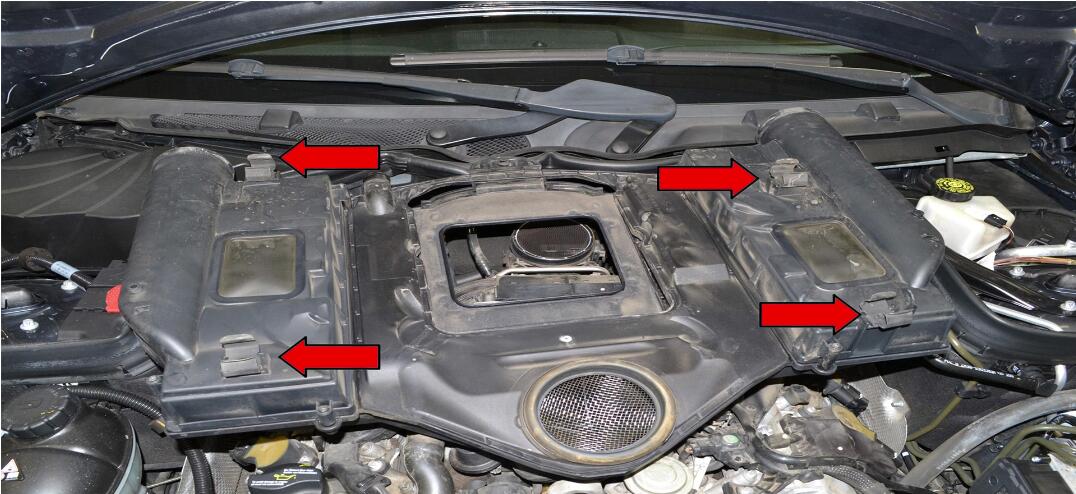 To remove the front cover simply grasp it at the front and lift it straight up(red arrow)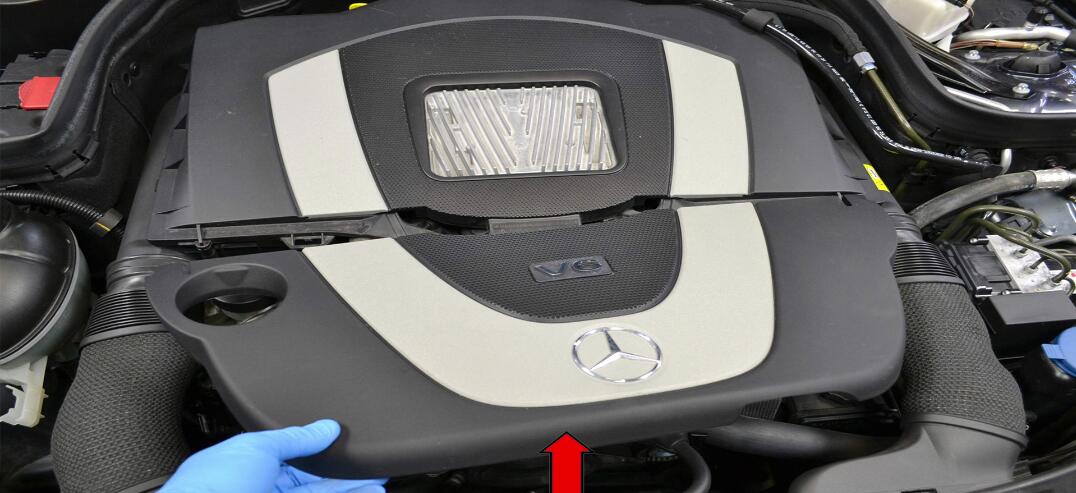 There are two plastic knobs on the front of the cover (red arrow)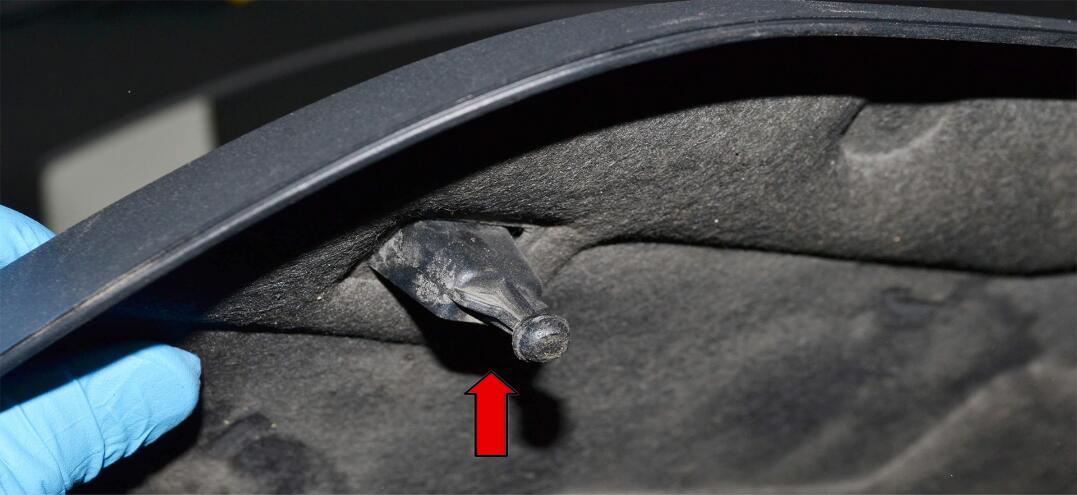 There are two metal clips on the rear (red arrow).There clips waken over time and can easily be replaced just by pulling them off and pushing new ones on.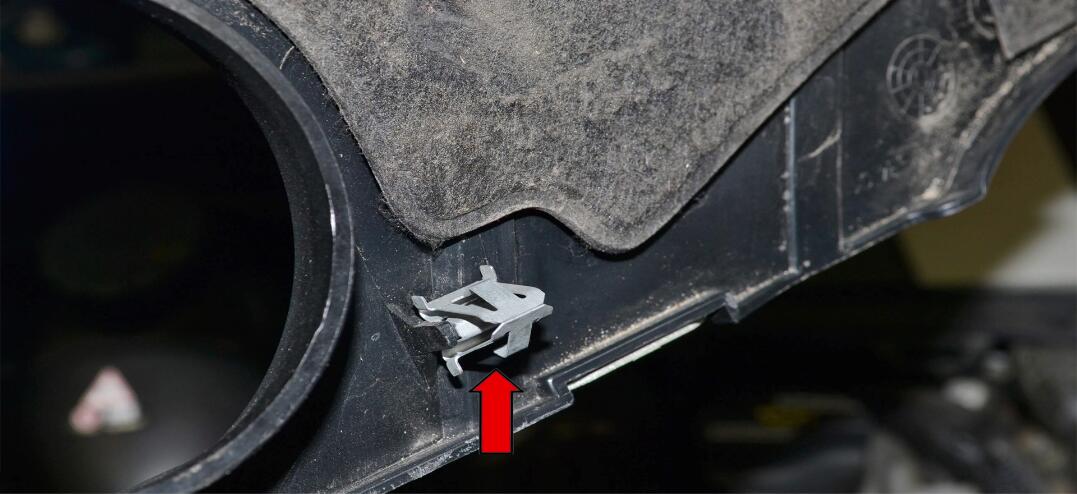 This photo illustrates where the front plastic knobs sit in the engine (red arrows) and where the rear clips attach to the rear cover (yellow arrows).The center rear clip is made of plastic.You can remove the two air ducts with the front cover in place if you need to (green arrows)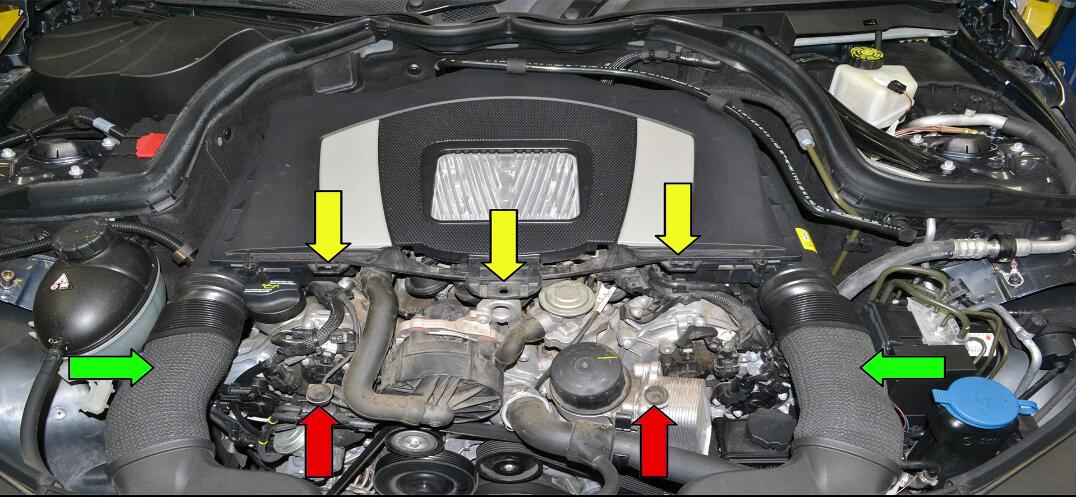 To remove the ducts compress the plastic duct towards the front of the car (red arrow) and slide it off the rear engine cover. There are just friction fits and do not have fasteners.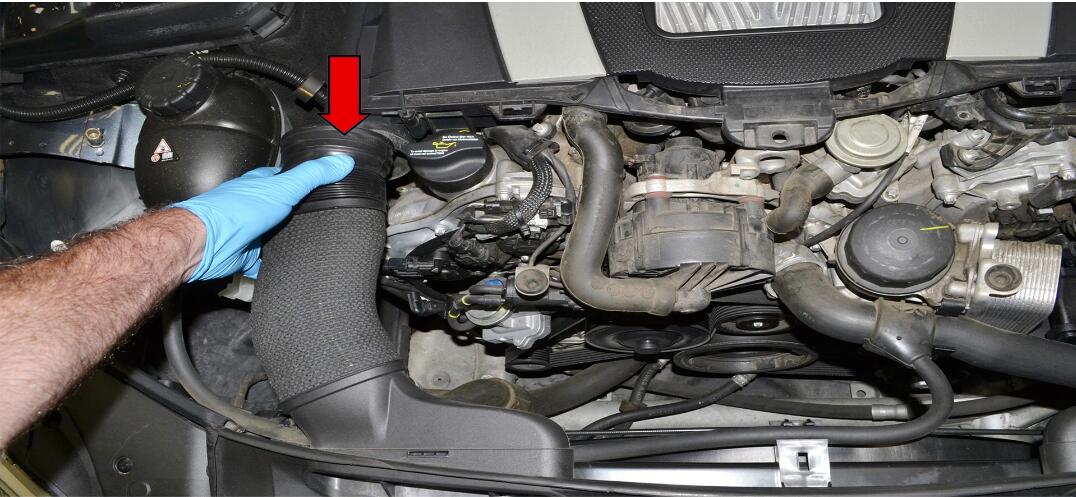 With the duct off the rear simply pull it off the plastic piece on the front (red arrow) and remove it from the engine.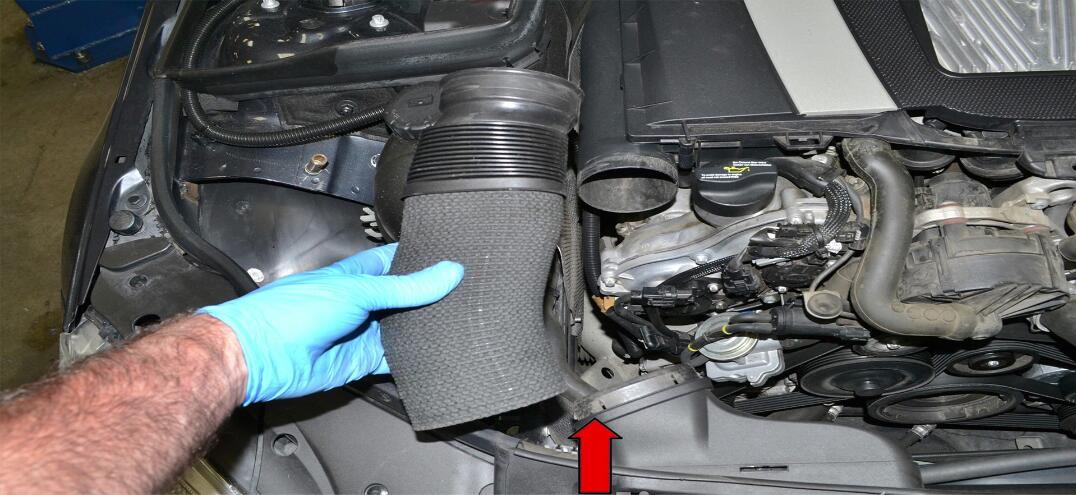 To remove the rear cover/air filter housing grasp it in the center and pull it straight up(red arrow).
You do not need to  remove the vacuum line (yellow arrow) on the left side,as the cover will come off with it in place.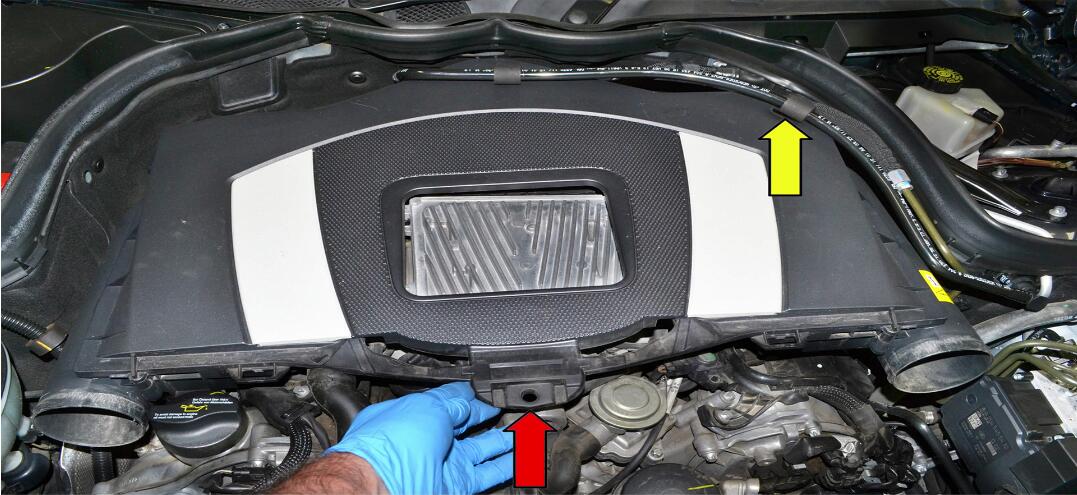 Separate the air hose on the front right side of the cover (red arrow) before completely removing the cover.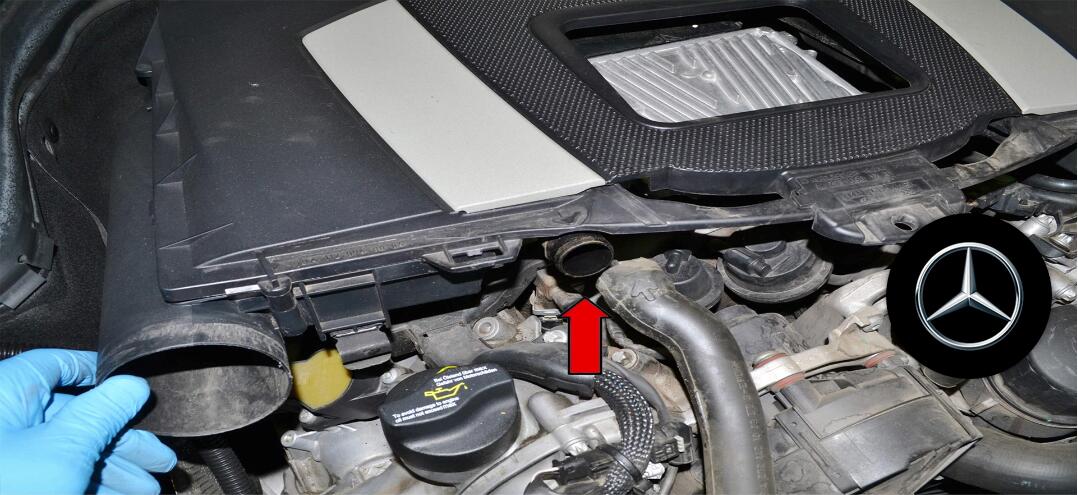 Done!
(Visited 257 times, 1 visits today)