Here is the instruction show you guide on how to disassemble the standard shift bar housing for Eaton heavy duty transmission.
Related Contents:
2022 EATON ServiceRanger 4.10 and 4.2 + Activator Free Download
Special Instructions
The Shift Bar Housing must be removed from the Transmission.
During disassembly, lay all parts on a clean bench in order of removal to facilitate assembly.
Shift Bars not being removed must be kept in the Neutral position or the interlocking parts lock the Bars.
Start with the bottom Shift Bar.
Cut the Lockwire and remove the Lock Screws from each Bar just before their removal.
Special Tools
• Typical Service Tools
Procedure
1.If the three (3) sets of Tension Springs and Balls from Housing Bores have not been removed, place the Shift Bar Housing on its side to remove them.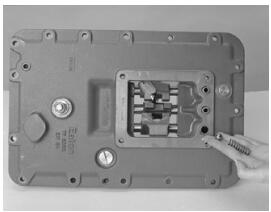 2.Remove the Oil Trough Retaining Cap Screws and Oil Trough. (Some models do not have an Oil Trough.)
3.With the Housing rear to the right, lay the Assembly on a flat surface.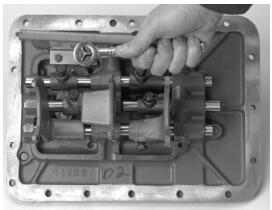 4.While removing the top Yoke Bar to the right, remove the two (2) Shift Blocks.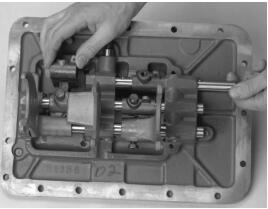 5.From the middle Yoke Bar, remove the Shift Yoke and Shift Block. As the Neutral Notch in the Bar clears the Rear Boss, remove the small Interlock Pin from the Notch Bore.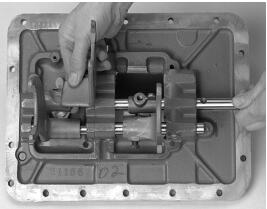 6.Remove the Actuating Plunger from the top center Boss Bore.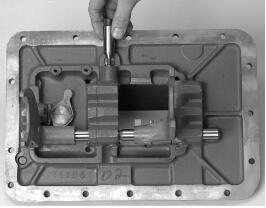 7.From the bottom Yoke Bar, remove the two (2) Shift Yokes.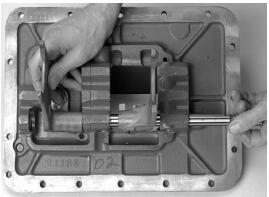 8.As the Shift Bar clears the last Boss, two (2) 3/4″ Interlock Balls drop from the bottom rear Boss Bore.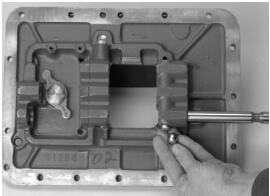 9.If damaged, from the 1st and Reverse Shift Yoke, remove the Plug, Spring, and Plunger.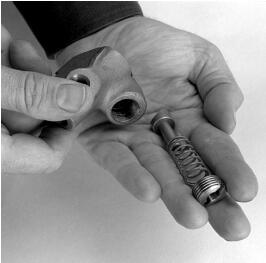 10.Inspect the Yoke or Block parts; replace the worn parts.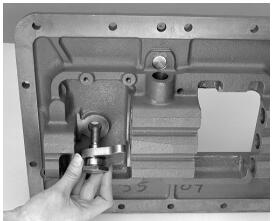 More repair case for Eaton,please refer to:Eaton Transmission Trouble Repair
Visited 9 times, 1 visit(s) today