Fuso truck startup/control unit replacement initialization need to be done before writing the old ECU's software and coding parameters downloaded from the FRN into the new ECU to make the contents of both ECUs identical.
This task is applied to the following ECUs to which software is not written.
MCM: Engine ECU (heavy-duty)
ACM: SCR ECU (heavy-duty, medium-duty)
EEC: Engine ECU (light-duty)
TCM: DUONIC Control unit
Caution
Please perform "coding", when you replace ECUs other than the above.
Although the menu of some ECUs has "Control unit replacement", since it is preparing as backup
when unexpected fault occurs, please do not perform, when there are no directions.
Related Contents:
Benz Xentry OpenShell.XDOS 2023 Free Download
How to Install Benz Xentry 06.2023 Diagnostic Software
Procedures:
(1) Select "Control unit replacement".
(2) Click "Continue".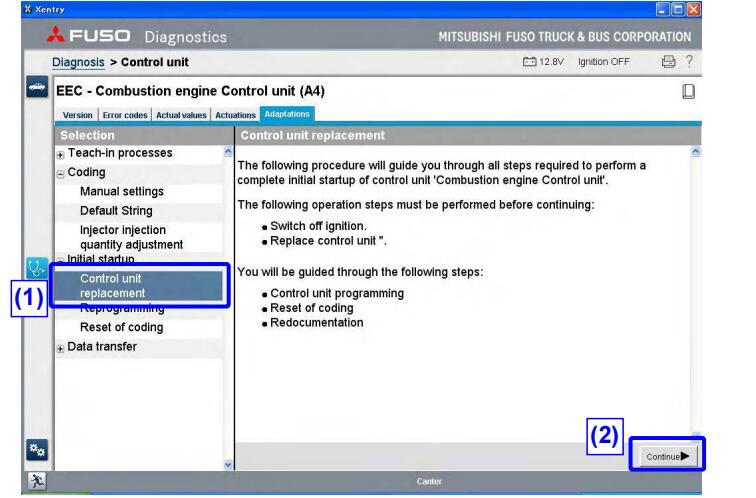 (3) Click "Continue".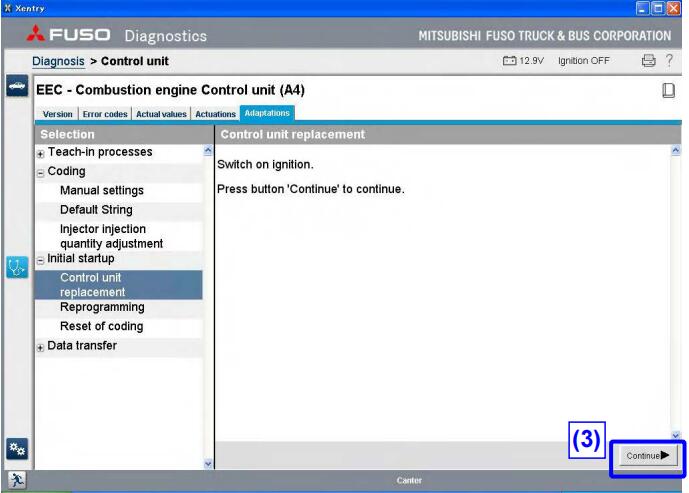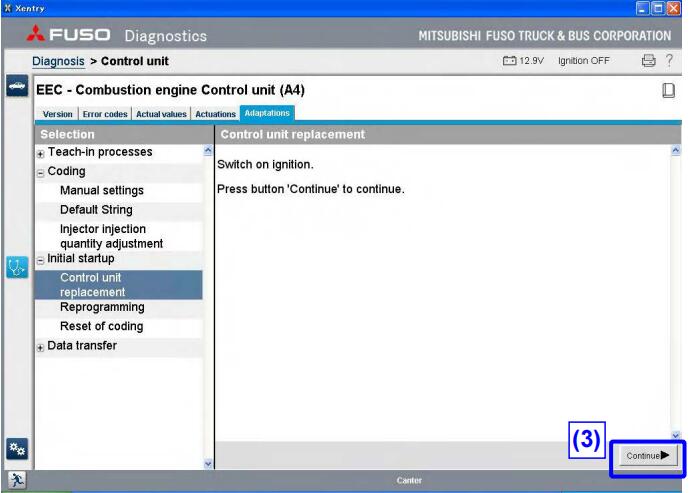 (4) Enter the inquiry number and password obtained from the FRN.
(Be sure to enter the alphabet part in the inquiry number in capital letters.)
(5) Click "Continue".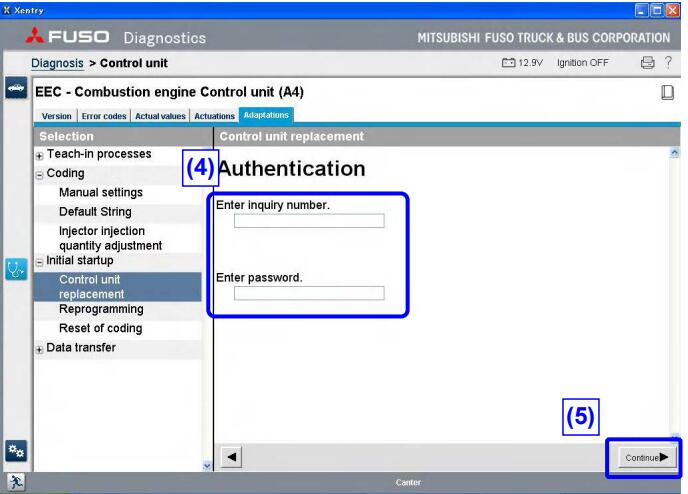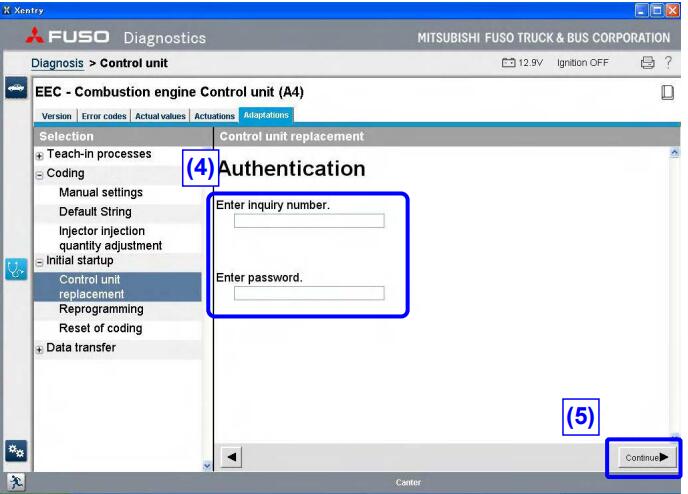 Check that the ECU software version and object number have been transferred from the ECU before replacement. When normally completed, proceed to tasks such as initial setup as required.
Be sure to perform initial setup of the DUONIC® by referring to the shop manual.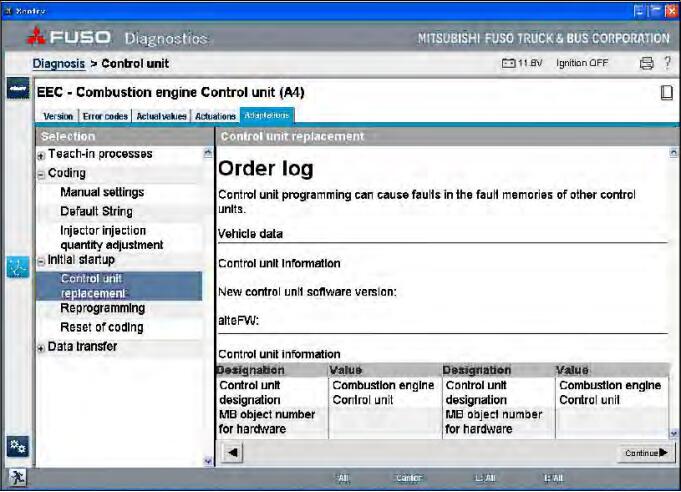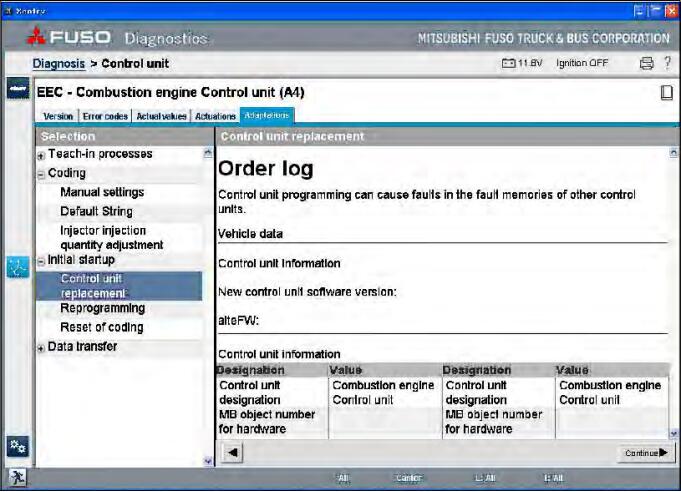 Visited 1 times, 1 visit(s) today