This article a guide on how to perform KOEO (Key-On Engine-Off) test. The test displays fault codes occured during the test. The PCM under test on the video has disconnected most components, thus a lot of errors.
Preparations:
FCOM Ford OBD2 Diagnostic Software Download
How to Install FCOM Diagnostic Software on Window/Linux
Preparations:
Plug your FCON interface to vehicle,then run FCOM software
Click "Select Control Unit"
Then select "PCM-Power Control Module (Engine ECU)" under Powertrain label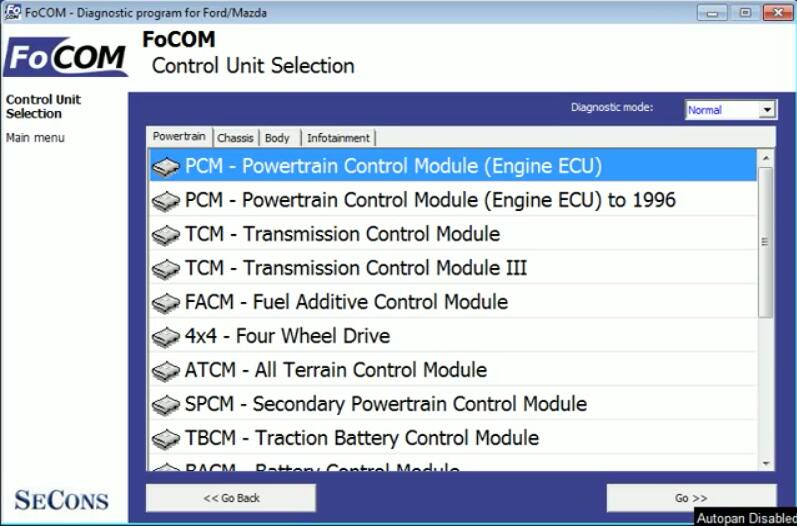 Click "Actuators activation" under "Advanced functions"
Select "Key On Engine Off test",then click "Run Test"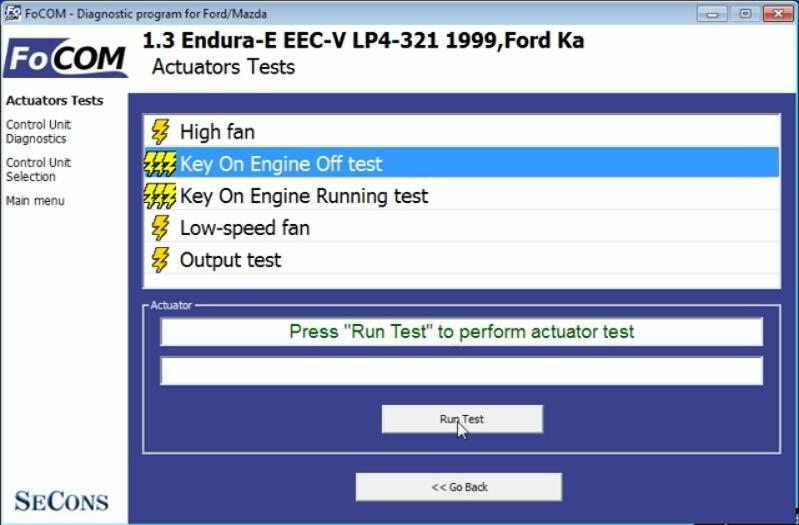 Here,the PCM has disconnected most components,so it show a lot of DTCs as below picture.