This article show a guide on how to install FCOM diagnostic software on Window and Linux,hope this guide can help you to solve your installation projects.
FCOM Software Microsoft Windows Operation System Installation Guide:
1.Download FCOM software:FCOM Ford OBD2 Diagnostic Software Download
2.Run installation file FCOM Setup.exe
3.Choose language for the installer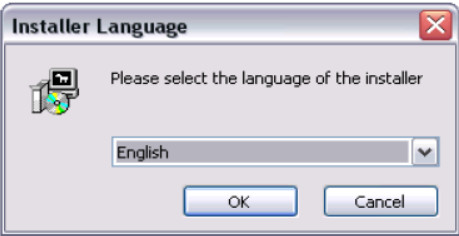 4.Choose your destination folder for the FCOM and click on Install button and after successful installation click on Close button.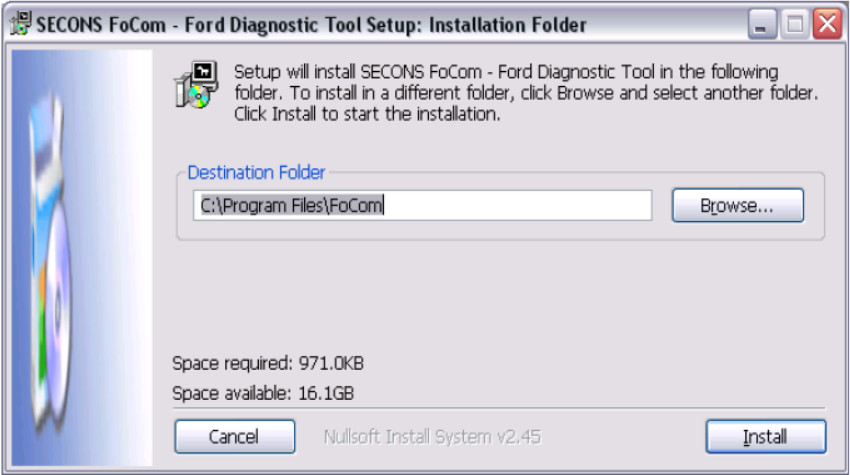 FCOM drivers are automatically updated during the FCOM installation. When prompted to install,unsigned" drivers, click on Install this driver software anyway (MicrosoftR WindowsR 7) or Continue Anyway (MicrosoftR WindowsR XP. ).

MicrosoftR WindowsR will automatically install drivers when you plug-in the FCOM to USB port.
Driver installation isn't required for operation on GNU/Linux system.
Microsoft Windows 8 driver installation
In case of problem with installing drivers on Windows 8 64-bit, please follow these steps:
1.Press Windows Key + R
2.In the window that appears, type:"shutdown.exe /r /o /f /t 00″
3.Press "OK" button
4.The System will restart to a "Choose an option" screen
5.Select "Troubleshoot" from "Choose an option" screen
6.Select "Advanced options" from "Troubleshoot" screen
7.Select "Startup Settings" from "Advanced options" screen
8.Click "Restart" button
9.System will restart to another "Startup Settings" screen
10.Select "Disable Driver Signature Enforcement" (press number on keyboard for optionshown on screen – F7 or 7)
11.Once the system starts, install the diagnostic interface drivers as you would on Windows 7
Note:Windows Vista & 7 required signed all .sys files (we use usbser.sys shipped by Microsoft with valid digital signature). Final version of Windows 8 requires also signed .inf file (which is not in our case). The above procedure helps to override unsigned .inf file. Once driver is installed, the program will work properly.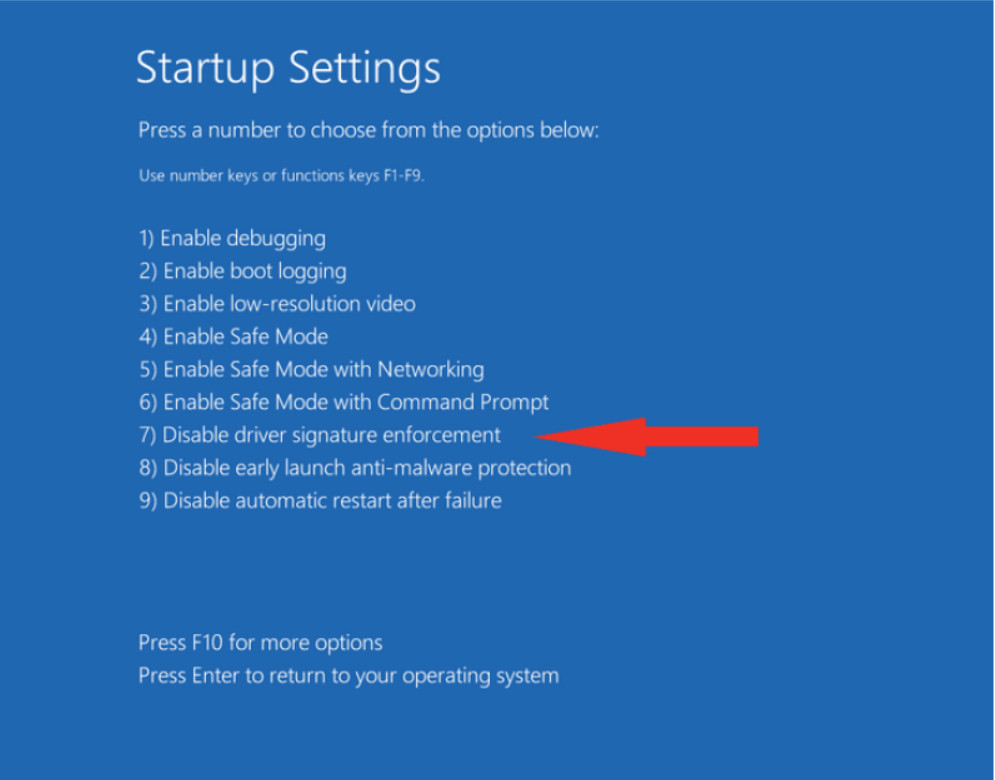 Interface busy issue [Microsoft Windows]
In case you receive error "Interface busy" while testing your interface, please make sure:
1.You're not running any modem, mobile phone, or printer monitoring application that blocks "COM ports" from being used by other applications.
2.You're not running Hella Gutmann software on the same PC. Process called "GMPortal.exe" prevents SECONS diagnostic applications from properly accessing the diagnostic interface.You may temporarily resolve this problem by running "Windows Task Manager", rightclicking on GMPortal.exe process in "Processes" tab and selecting "End process".
3.Software modem drivers do not block COM ports.
4.You have selected correct COM port (use "Device manager" button to find port number under "Ports (COM & LPT)" group.
FCOM GNU/Linux System Installation:
Our diagnostic application are tested to work under Linux. The applications can be run under Linux, BSD or Apple OS/X on Intel x86 using Wine environment. The installer and applications perform fully automated installation under these operating system.
Requirements
Linux 2.6.x with USB support (or FreeBSD)
USB CDC Driver
Wine 1.0.1
Recent Debian Linux or Ubuntu meet the above requirements.
Setting up devices
Driver installation isn't required for operation on GNU/Linux system. Diagnostic applications require access to /dev/ttyACMx devices from Wine environment. This can be set-up very easily using these commands:

How to Setup FCOM on Your Computer
Programs can be installed by launching setup.exe file using wine, e.g. wine FCOMSetup.exe.
1.Connect the FCOM interface to your computer.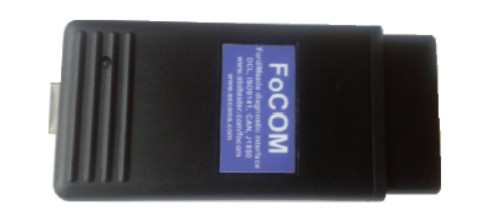 2.Connect the FCOM interface to OBD-II connector in the vehicle. You can use picture gallery for find it, available from main menu – OBD-II Connector Location button.

3.Set-up FCOM application
Select Settings from FCOM main menu and configure interface port. After clicking on Refresh button,software should find port to which FCOM interface is connected. Choose this port. Then click on Test Interface to make sure everything is OK. The software should display Serial number and licenses (partially hidden on screenshot on the right side).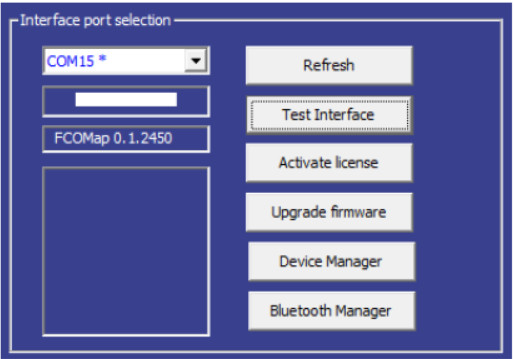 4.Save settings and return to main menu.
5.Turn ON the ignition, but don't start the engine.
6.Select control unit by clicking on Select Control Unit button.
7.Choose diagnostic platform
8.In a new window, choose desired control unit.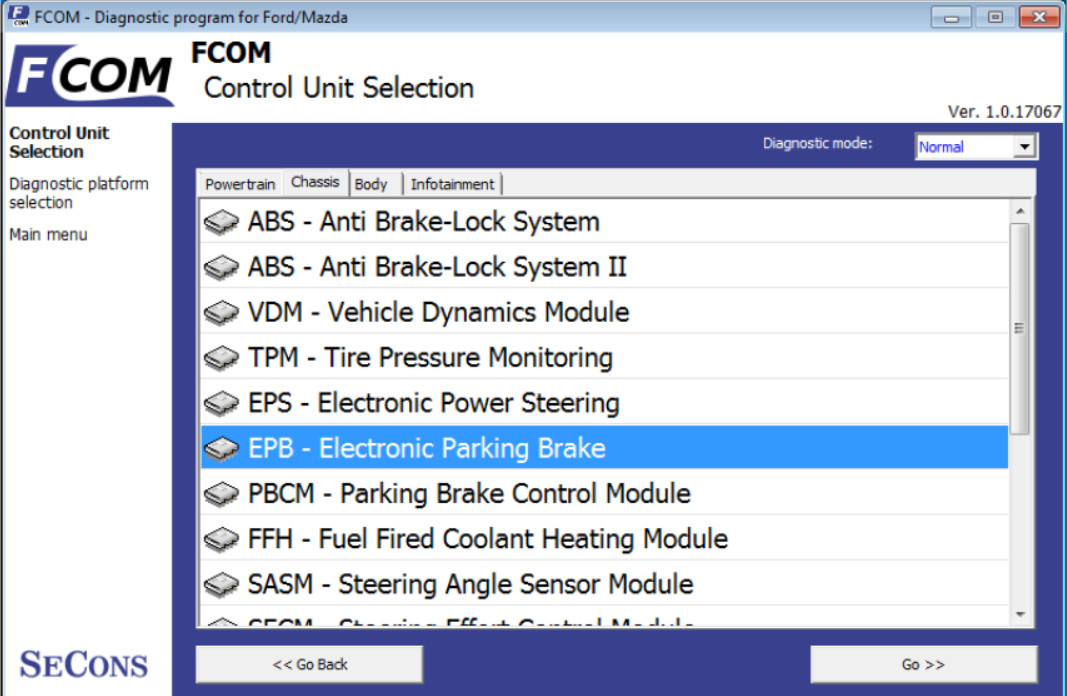 9.If the control unit was recognized, you can use diagnostic functions now. In other case, you must select correct type of control unit.
(Visited 198 times, 1 visits today)