This article show a guide on how to install FiCOM diagnostic software, hope this guide can help you to solve your installation projects.
Download FiCOM software: FiCOM For Fiat/Alfa/Lancia Diagnostic software Free Download
Procedures:
Insert attached CD to your CD-ROM.
Run installation file FiCOMSetup.exe
Choose language of installer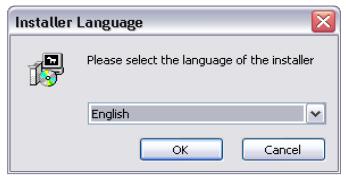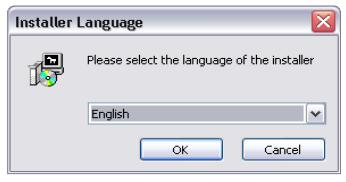 Choose your destination folder for FiCOM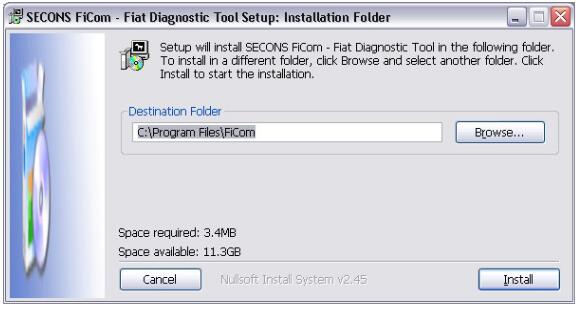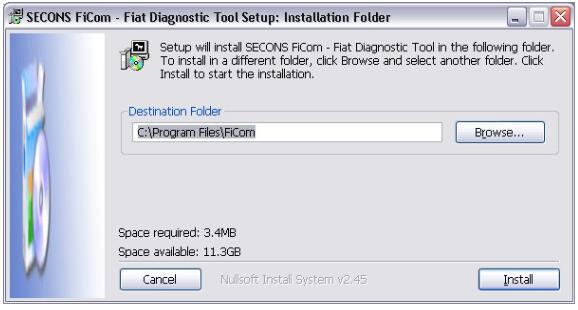 FiCOM interface drivers are automatically updated during FiCOM installation. When prompted to install"unsigned" drivers, click on "Install this driver software anyway" (Microsoft® Windows® 7) or "ContinueAnyway" (Microsoft® Windows® XP. )


Microsoft® Windows® will automatically install drivers when you plug-in the FiCOM interface to USB port.You should not be connected to a vehicle until now.
Please note: all program files (including updates) and documentation are available on enclosed CD-ROM
Connect the FiCOM interface to your computer. LED indicator should start blinking
Connect FiCOM to OBD-II connector in the vehicle.If you cannot find location of the OBD-II connector, you can use FiCOM location image database,available under OBD-II Connector location from main menu:


Set-up FiCOM application.
Select Settings from FiCOM main menu and configure FiCOMinterface port. If no ports are shown, click Refresh button. Thenchoose appropriate port and click on Test Interface button tomake sure everything is OK. Then you should see updatedinterface information. Now click on Apply changes  or Savechanges button to save changes and return to main menu.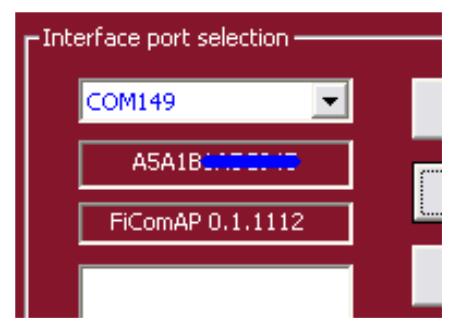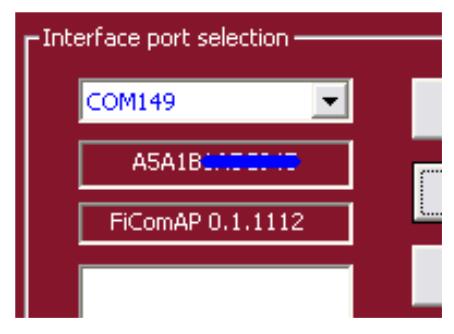 Now your computer is ready to connect to control units. In main menu, you can use either direct control unitselection (by clicking on Select Control Unit button), or perform Auto-scan, which will list all control unitspresent in the vehicle, after model selection.


(Visited 211 times, 1 visits today)