This page for BMW ISTA+ 4.44.20 and BMW ISTA-P 3.71 Download
Note:After payment,you will get download link on page,if you can not get it please contact us ([email protected])
Installation Guide Included,you can install it by yourself,and if you have problem our tech team will provide free remote assistance help.

It include:
System 4.44.20
Data R4.44.20
Global Data 4.44.20
ISTA Database 4.44.20
Service Data 4.44.20
ISTA Application 4.44.20
SQDB English 4.44.20
SQDB Germany 4.44.20
PSdZData Full 4.44.20 (about 280GB after extracting)
MEGA high speed download link

Because all database are very large,so you need a MEGA subscription account,it will make download easily and save your time.
BMW ISTA+ 4.44.20 Installation PC Requires:
1.Windows 10 or Windows 11
2.RAM:at least 8GB
3.CPU:Intel series,i5 or i7 at least 2.0GHz
4.375GB free space on C:\ drive for full programming database
Price only for ONE PC ISTA+ 4.44.20 activation,for ISTA-P without limited!!
Feature:
11.2023 ISTA+4.44.20 version (need at least 375GB,make sure your PC with enough space)
ISTA-P 3.71 (

Free ISTA-P include step-by-step installation guide

)
Full Dealer Level Diagnostics
ONLY Support Win 10,Win11 (It can not support Virtual System)

Only support English,Chinese,Germany

SQ:Psdzdata 280 GB full,ISTA-P:60GB make sure your PC have enough space
Offline version can not update,never expired
Installation guide included,do it by yourself very easy
ISTA+ support F,G,I series programming and all series diagnostics
ISTA-P support E series programming

Recommend interface:BMW ICOM,BMW ICOM NEXT
For ENET only support diagnostic function,it can not support programming function.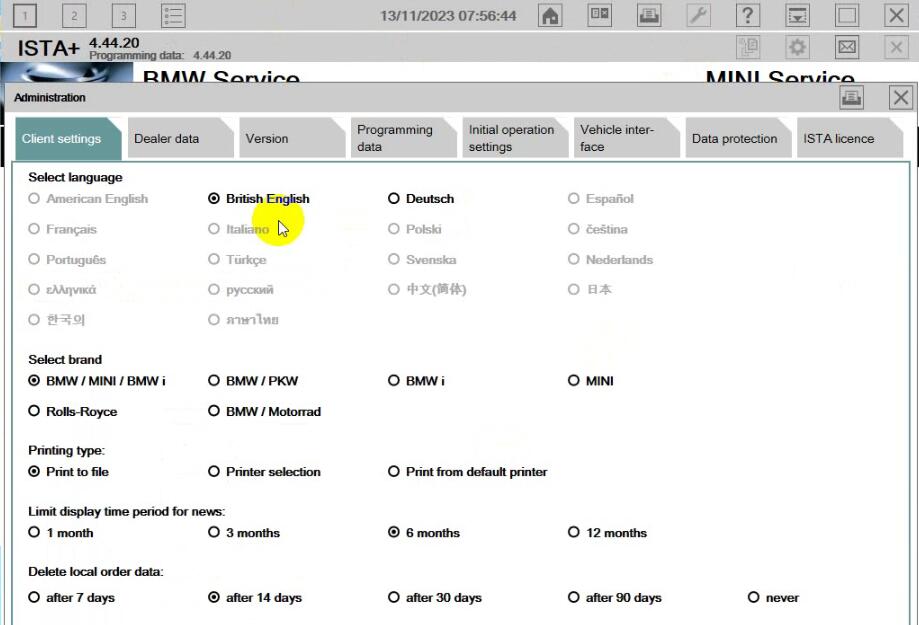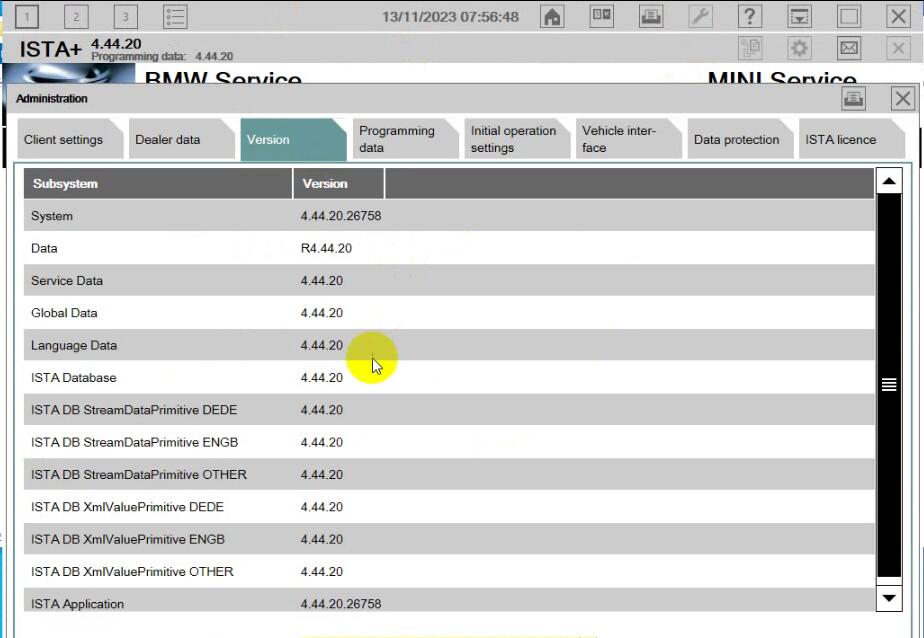 Visited 2,018 times, 41 visit(s) today