This page for BMW ISTA+ 4.38.30 and BMW ISTA-P 3.70 Download
Note:After payment,you will get download link on page,if you can not get it please contact us ([email protected])
Installation Guide Included,you can install it by yourself,and if you have problem our tech team will provide free remote assistance help.

It include:
ISTAGUI  4.38.30
RheingoldCoreFramework  4.38.30
SQDB Chinese 4.38.30
SQDB English 4.38.30
SQDB Germany 4.38.30
PSdZData Full 4.38.30 (280+GB after extracting)
MEGA high speed download link

Because all database are very large,so you need a MEGA subscription account,it will make download easily and save your time.
BMW ISTA+ 4.38.30 Installation PC Requires:
1.Windows 10 or Windows 11
2.RAM:at least 8GB
3.CPU:Intel series,i5 or i7 at least 2.0GHz
4.350GB free space on C:\ drive for full programming database
Price only for ONE PC ISTA+ 4.38.30 activation,for ISTA-P without limited!!
Feature:
11.2022 ISTA+4.38.30 version
ISTA-P 3.70
Full Dealer Level Diagnostics
ONLY Support Win 10,Win11 (It can not support Virtual System)

Only support English,Chinese,Germany

SQ:Psdzdata 250 GB full,ISTA-P:60GB make sure your PC have enough space
Offline version can not update,never expired
Installation guide included,do it by yourself very easy
ISTA+ support F,G,I series programming and all series diagnostics
ISTA-P support E series programming
Recommend interface:BMW ICOM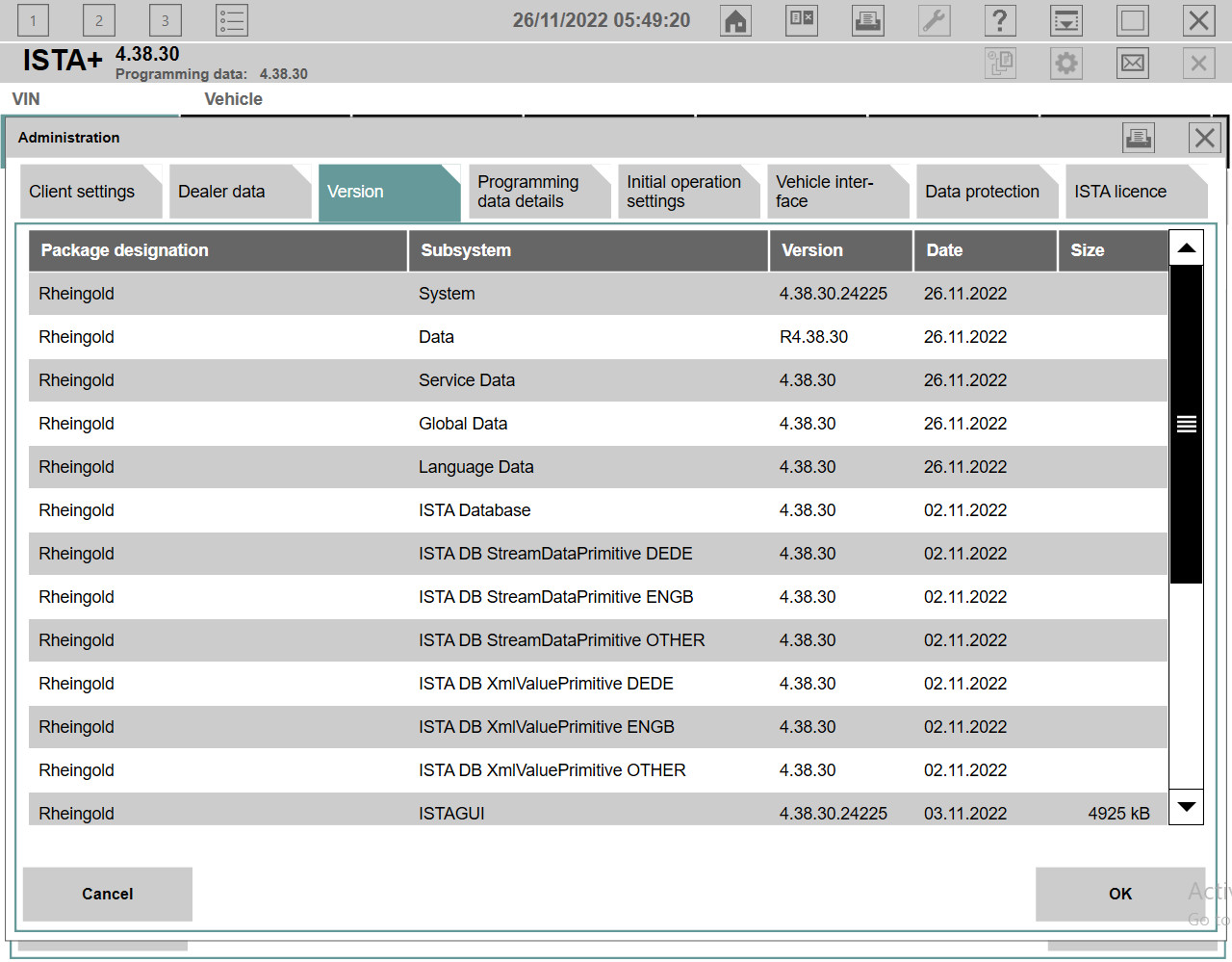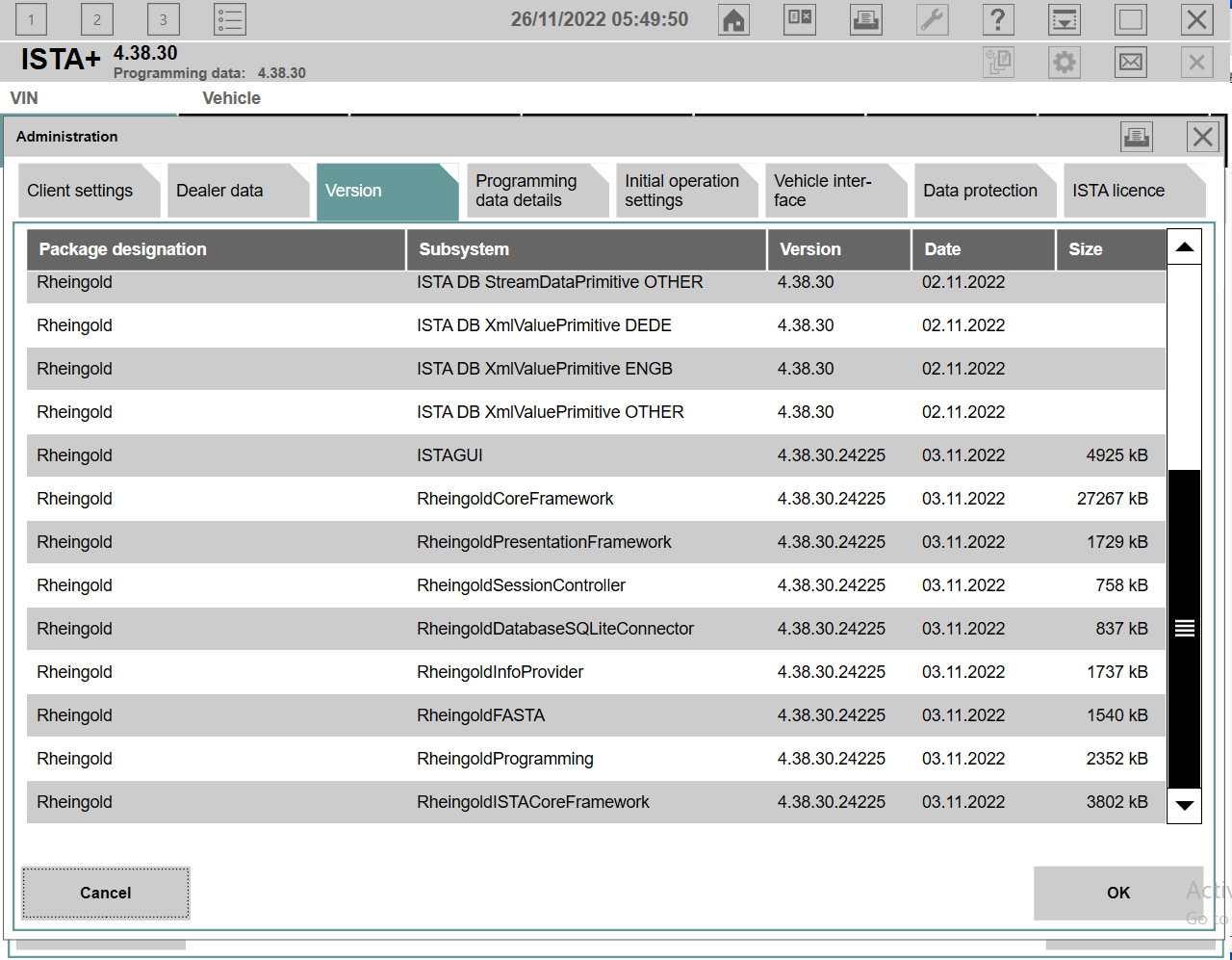 (Visited 16,796 times, 20 visits today)