This instruction should be used when Detroit GHG14 EPA07 engine high crankcase pressure.If the crankcase breather is leaking oil,pls go to diagnostic engine oil leaks.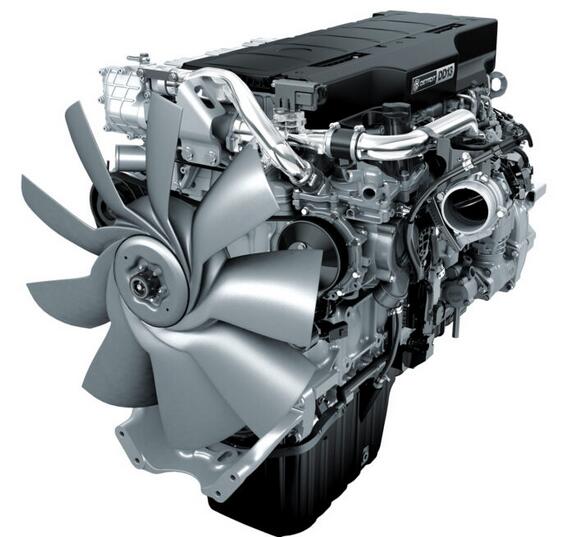 Related Contents:
2023 Detroit Diesel Diagnostic Link DDDL 8.17 8.09 Free Download
Procedures:
1.Verify that the crankcase pressure is high; Refer to section "Crankcase Pressure Test" .
2Inspect the crankcase breather. Check for leaks at the inlet and outlet tubes, fittings, mounting surface to the cylinder block, and the housing-to-cap seal. Are there any external oil leaks present?
2a Yes; repair or replace the crankcase breather, if needed. Refer to section "Removal of the Crankcase Breather" and Go to step 8.
2b No; Go to step 3.
3.Is the vehicle slow at building air pressure?
3a Yes; Refer to section "Will Not Build Air Pressure or Slow to Build Air Pressure" .
3b No; Go to step 4.
WARNING
HOT EXHAUST
During parked regeneration the exhaust gases will be extremely HOT and could cause a fire if directed at combustible materials. The vehicle must be parked outside.
WARNING  
PERSONAL INJURY
Diesel engine exhaust and some of its constituents are known to the State of California to cause cancer, birth defects, and other reproductive harm.
Always start and operate an engine in a well ventilated area.
If operating an engine in an enclosed area, vent the exhaust to the outside.
Do not modify or tamper with the exhaust system or emission control system.
Detroit Diesel Diagnostic Software
4.Perform a parked regen and observe DOC inlet pressure. Was the DOC inlet pressure above 8 kPa (1.2 psi) for a 1-Box or above 13 kPa (1.9 psi) for a 2-Box?
4a Yes; diagnose the cause for high DOC inlet pressure and verify the repair.
4b No; Go to step 5.
5Inspect the crankcase breather for an obstruction in the breather inlet passage and tube? Is an obstruction present?
5a Yes; clear the obstruction or replace the crankcase breather, if needed.
5b No; replace the crankcase breather, then Go to step 8.
6.Verify the repair by running a crankcase pressure test
Is the crankcase pressure high?
6a Yes; Go to step 7.
6b No; Go to step 8.
7.Was the crankcase breather replaced at any point during this procedure?
7a Yes; Go to step 8.
7b No; replace the crankcase breather. Go to step 8.
8.Perform a Relative Cylinder Compression Test;Did the Relative Cylinder Compression Test identify a possible suspect cylinder?
8a Yes; Go to step 9.
8b No; repair is complete.
9.Perform a Mechanical Cylinder Compression Test
Did the Mechanical Cylinder Compression Test pass?
9a Yes; replace the turbocharger and verify repair.
9b No; Refer to section "Symptom Diagnostics – Low Engine Compression" .
More repair cases for Detroit Diesel engines,please refer to:Detroit Diesel Engine Repair
Visited 6 times, 1 visit(s) today