This instruction show you guide on how to use JPRO Diagnostic software to do braking system switch test for Bendix EC-60 and EC-80.This test provides the ability to troubleshoot multiple switches that are part of the ABS system by toggling the selected switch and observing the effect on the vehicle.
Related Contents:
JPRO Noregon Commercial Fleet Diagnostics 2023 2021 Free Download
1 Select the Braking System Switches Test and press Enter or the Start button.
2 The test dialog will be displayed.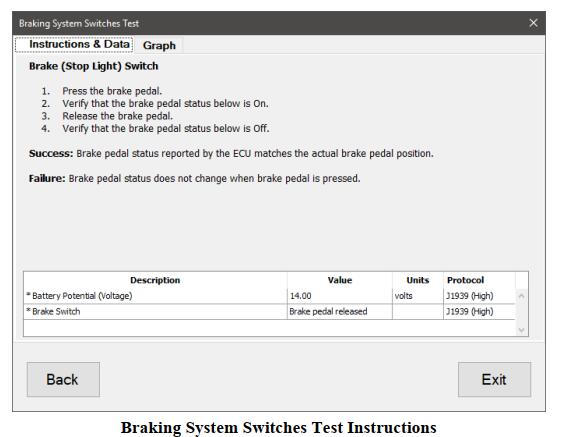 NOTE: The specific switches available for selection is dependent on the configuration of the ABS ECU.JPRO DLA+ 2.0
3 Select a switch to test from the available options. Specific Test Description information will be displayed for the selected option. Click the Next button to begin the selected switch test.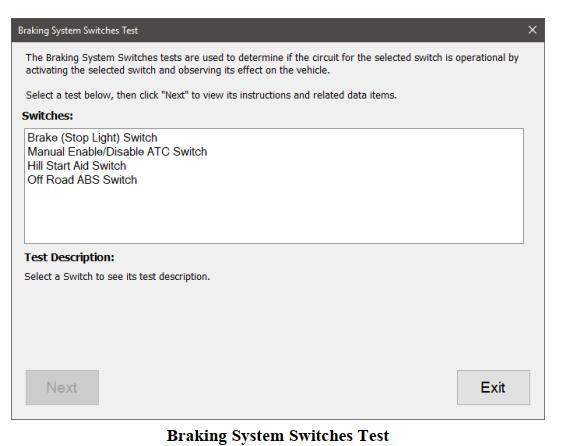 4 Follow the test instructions and observe the data values as actions are performed on the vehicle. Click the Graph tab at any time to view a graph of the monitored data values.
5 Select the Back button to return to the switches test selection.
6 When done, press the Exit button to return to the test selection dialog.
More topics about JPRO Diagnostic,please refer to:JPRO Diagnostics Guide
Visited 18 times, 2 visit(s) today