This post show a guide on how to use Toyota TIS Techstream to Diagnose for Toyota Corolla EX 2011,and I have write many topics about Toyota TIS Techstream test cases before,if you are a freshman on Toyota TIS Techstream,you would better to read them before.
Preparations:
Toyota TIS Techstream Video+PDF Tutorial
How to use Toyota TIS Techstream
Toyota TIS Techstream v12.20.024 Installation Guide
Latest Toyota TIS Techstream V13.10.019 Software Free Download
Procedure
Connect Toyota TIS Techstream diagnostic tool to Toyota Corolla EX and laptop.
Run Toyota TIS Techstream software.
Click "Connect to Vehicle"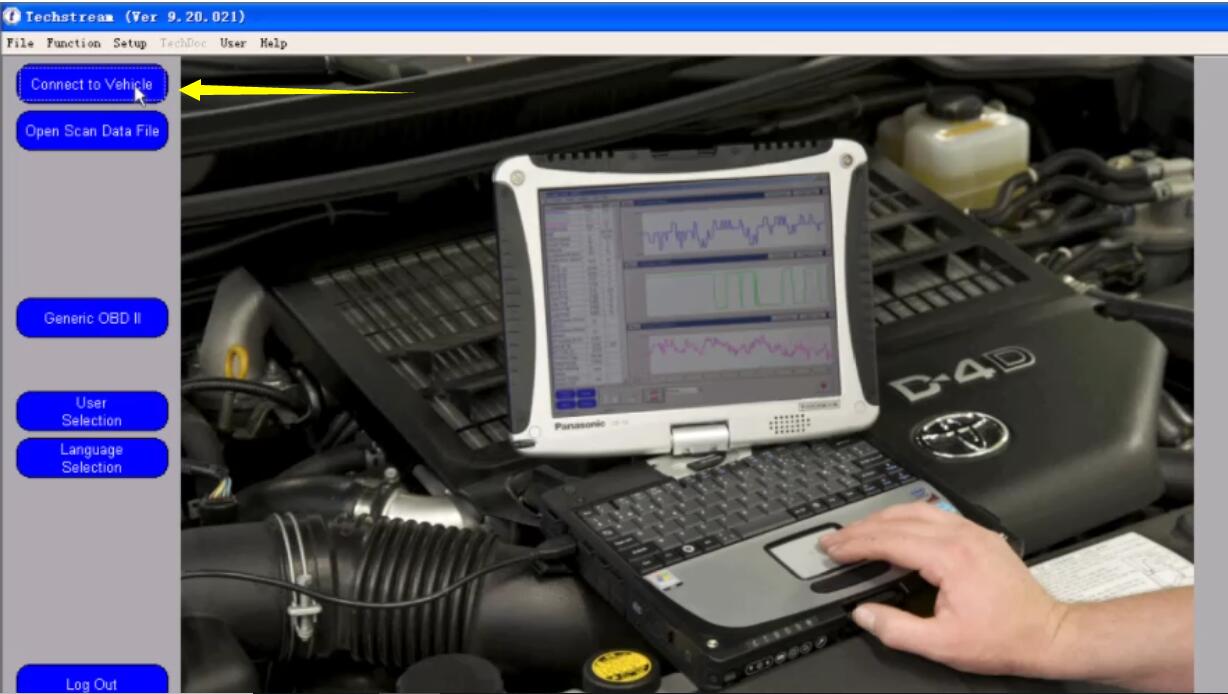 It will show the "Vehicle Connection Wizard" information
Select "TFTM Product,ZRE12.. 1005-",then click "Next"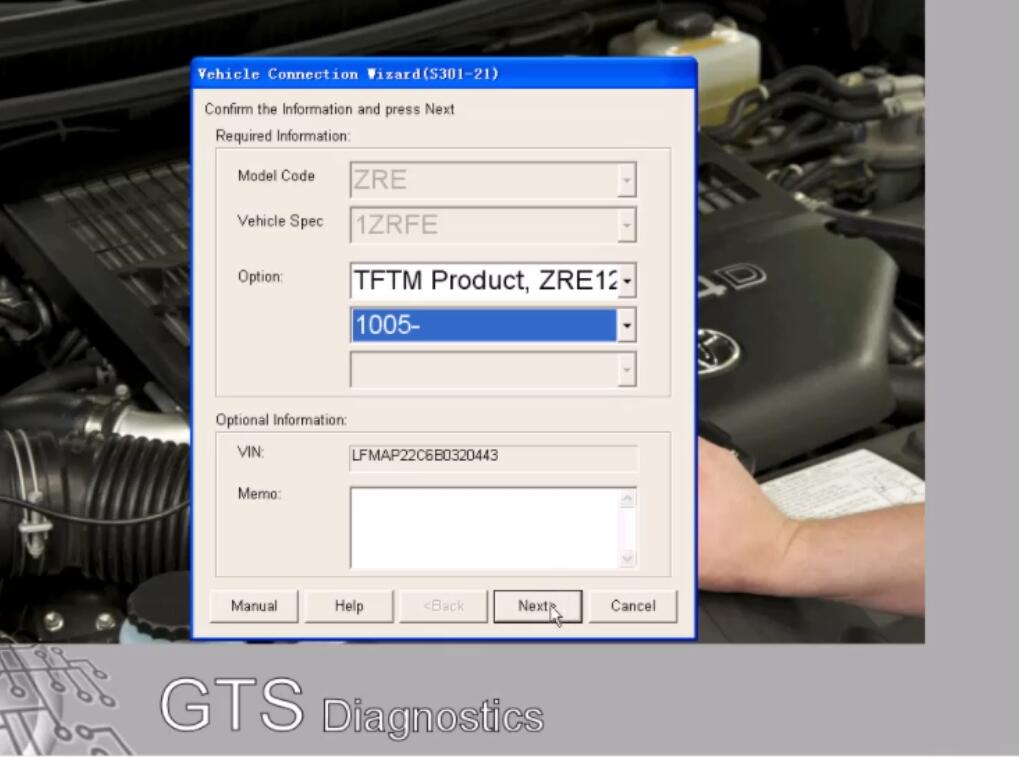 Then Toyota TIS Techstream will show "System Selection Menu"
Here is show systems as below:Engine and ECT,ABS/VSC/TRC/EMPS/Air Conditioner/Immobiliser/SRS Airbag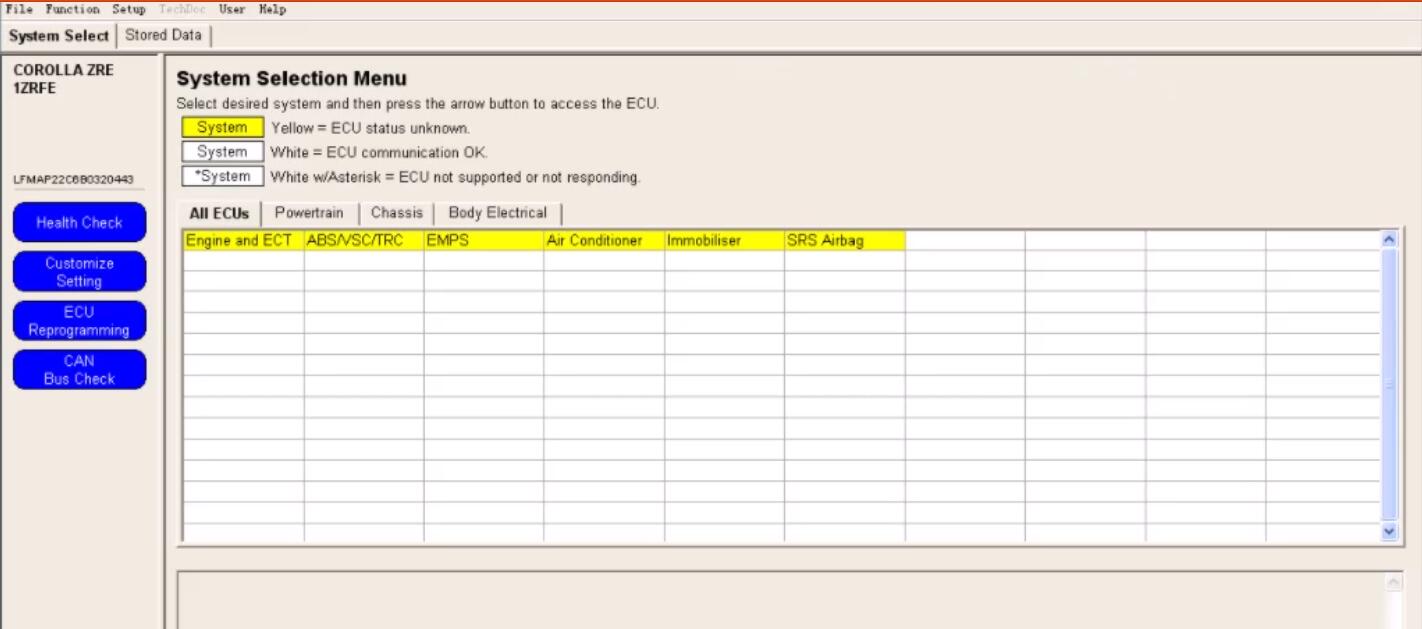 Here I click "Immobiliser" to check:
This ECU is a theft deterrent system that determines whether or not to disable starting the engine depending on a comparison of the key's ID code and the vehicle's pre-registered code.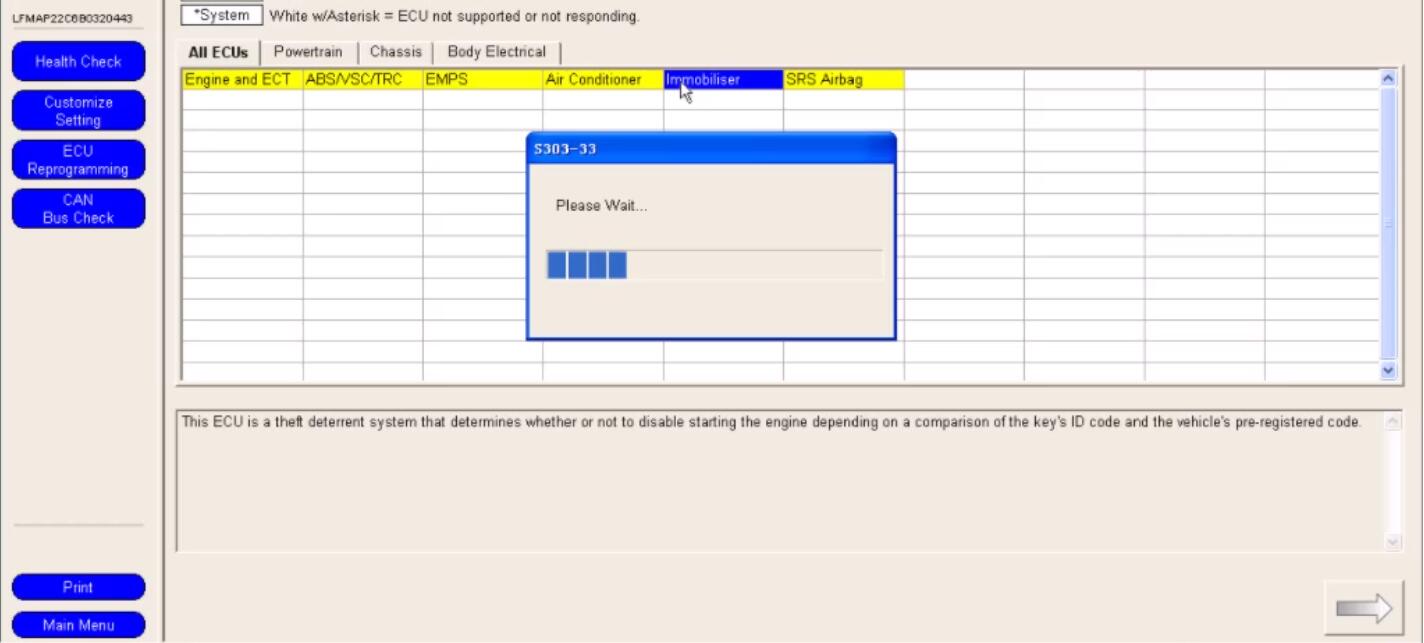 Then click "Data List",it will show the immobiliser system as below: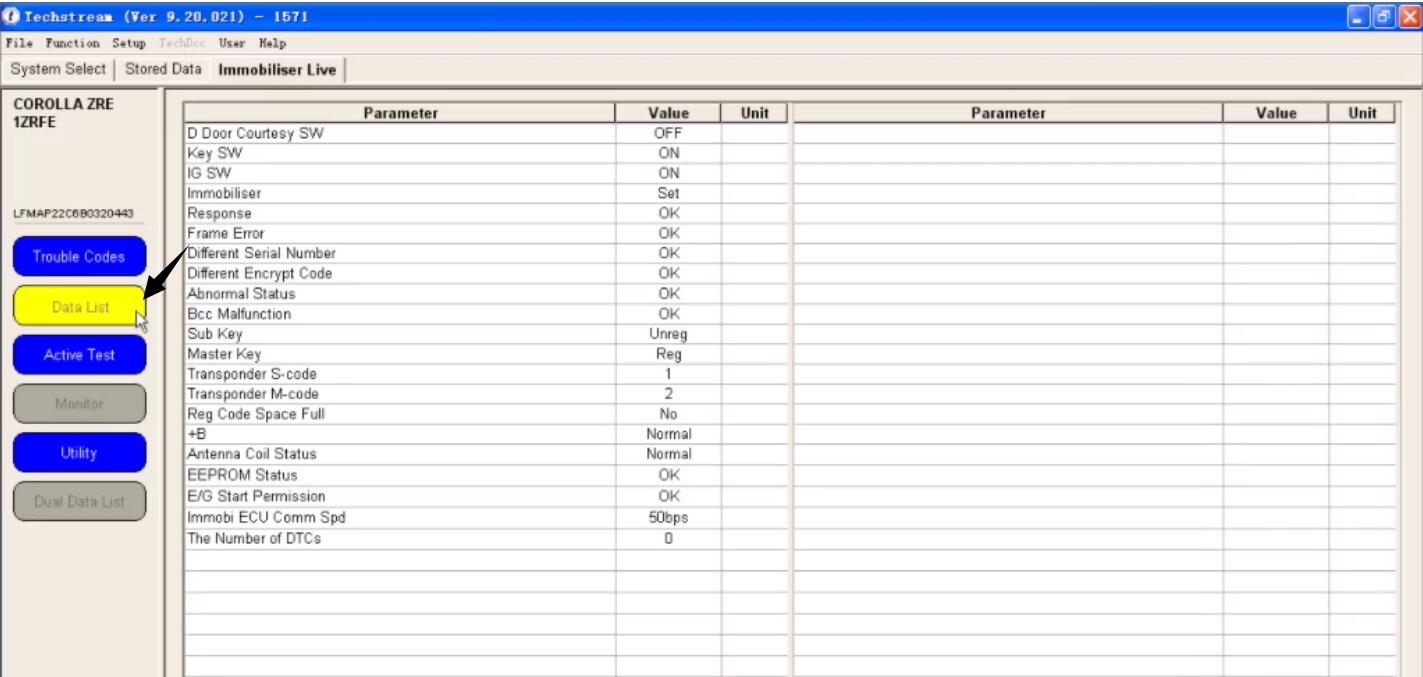 You can click sub menu to do immobilizer system diagnosis.
Click "Close" and then click "Air Conditioner"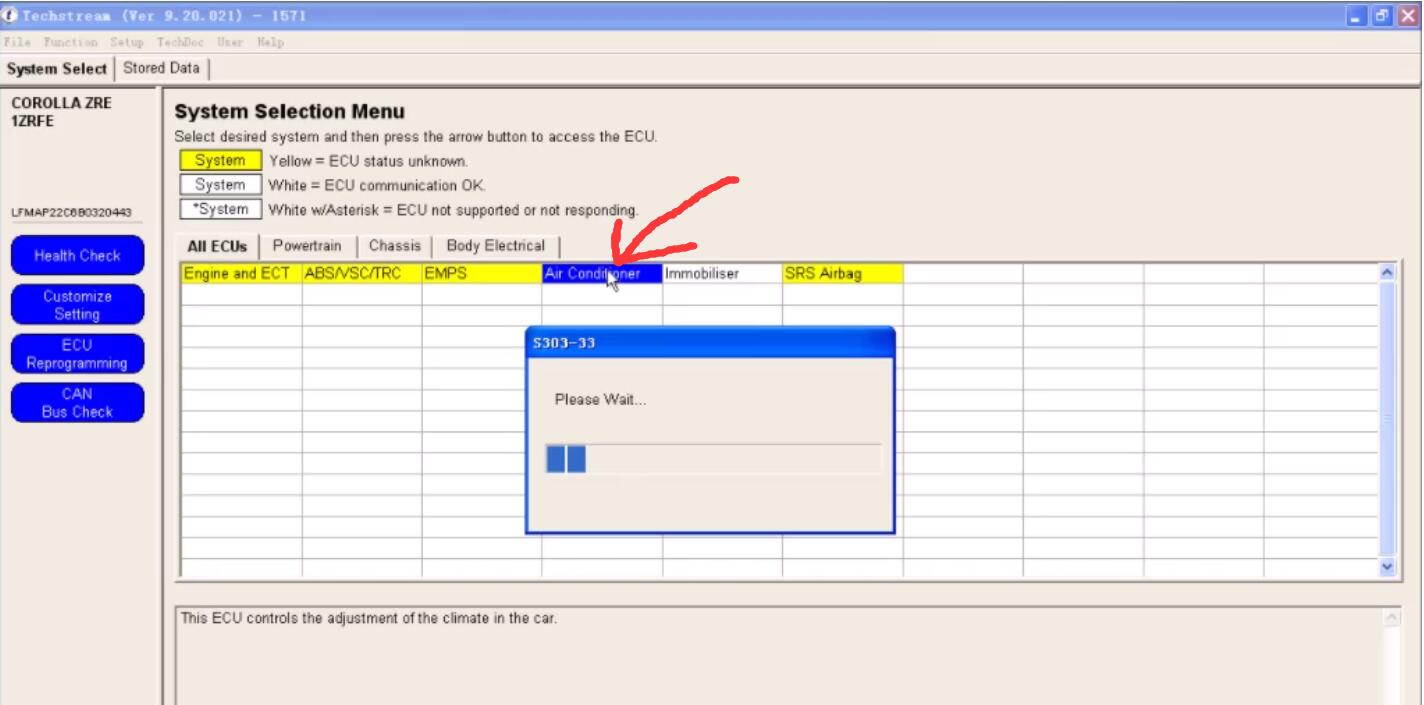 The click "Data List" to check air conditioner system status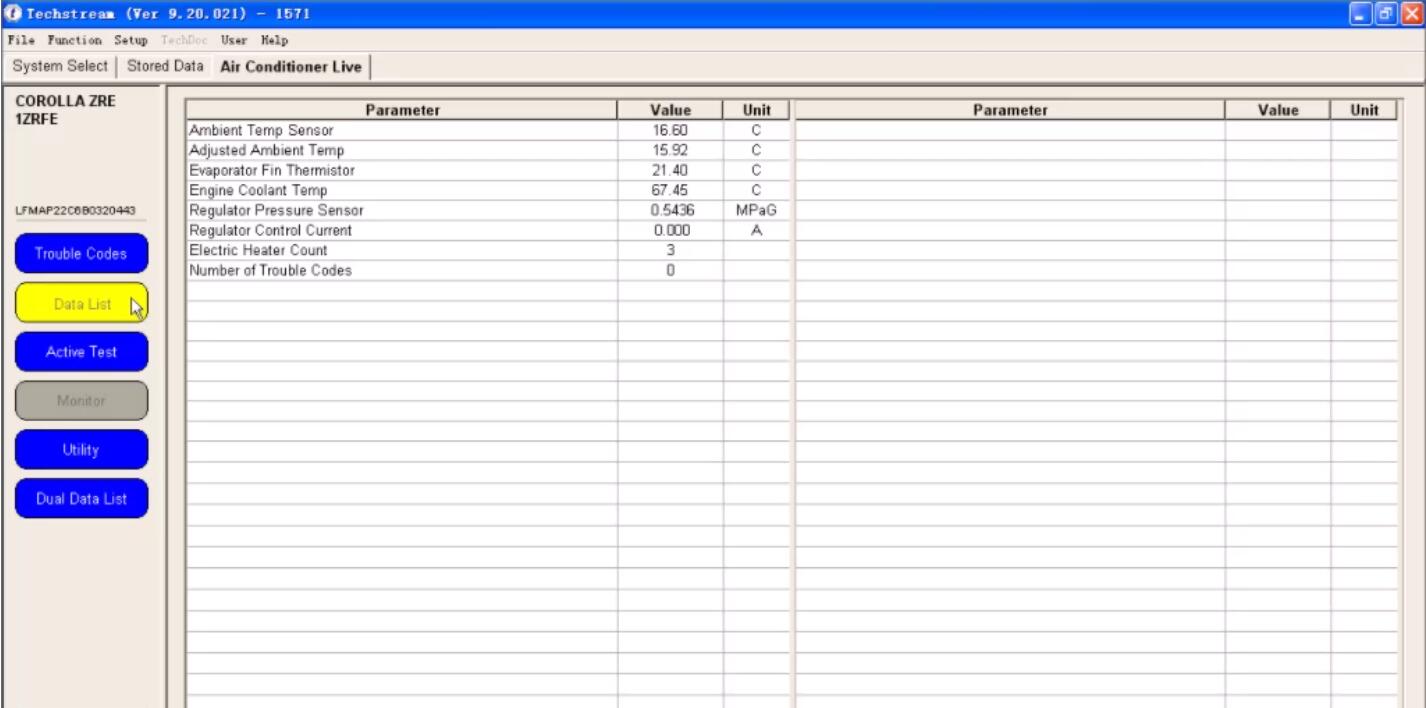 Air conditioner Active Test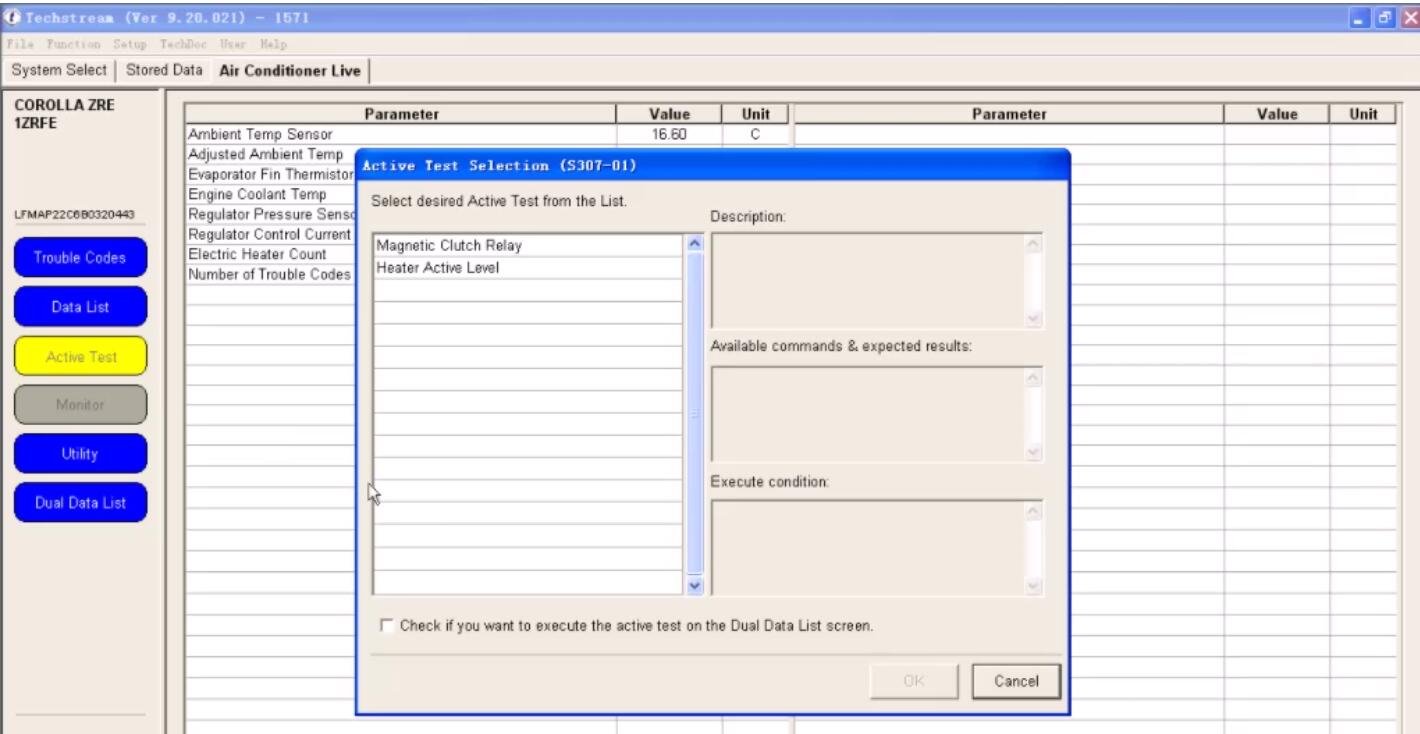 Here is a article about Toyota TIS Techstream All Keys Lost Programming for Toyota:
Toyota TIS Techstream All Keys Programming for Toyota
Engine and ECT
This ECU controls fuel injection,ignition timing,knock control,idiling engine speed,self-diagnosis function,and backup function in extraordinary circumstance etc.Additionally,it controls automatic transmission.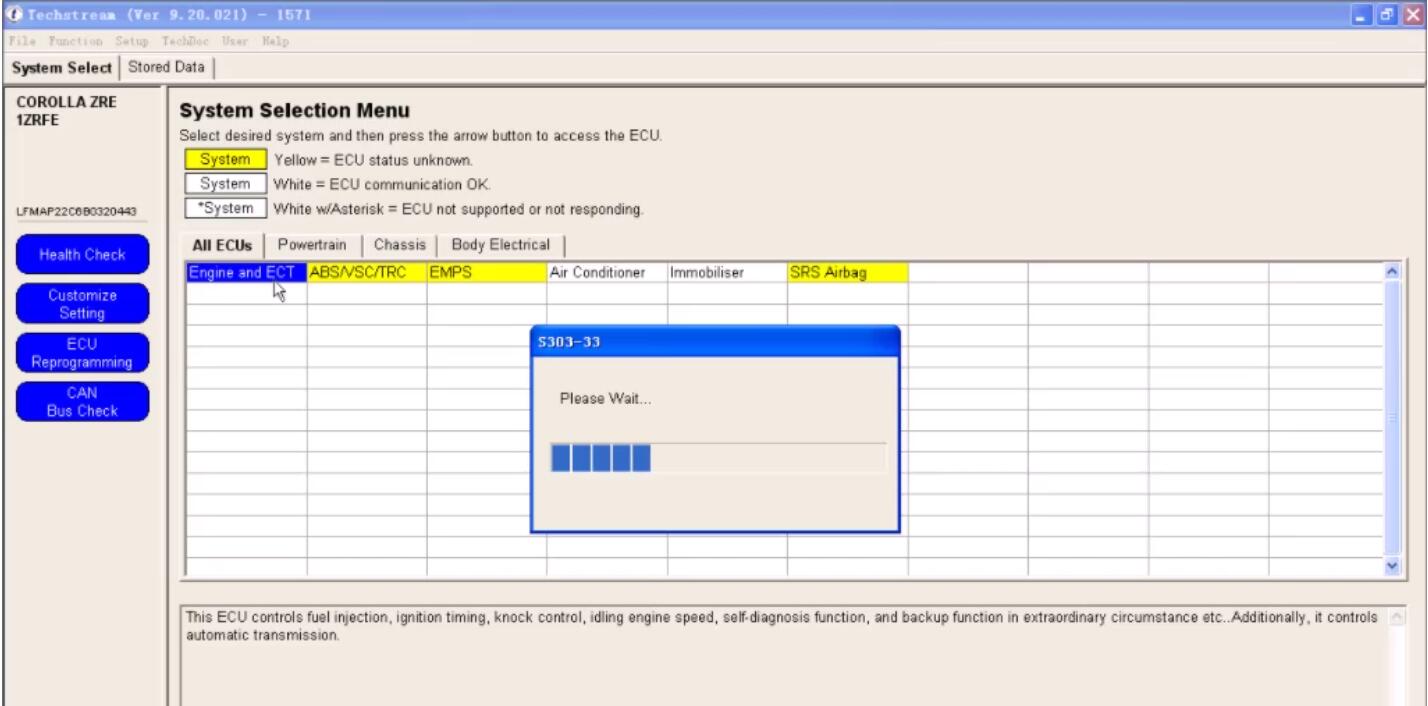 Here show a trouble code "P1604",click it,then it will show below massage
You choose to clear or store this DTC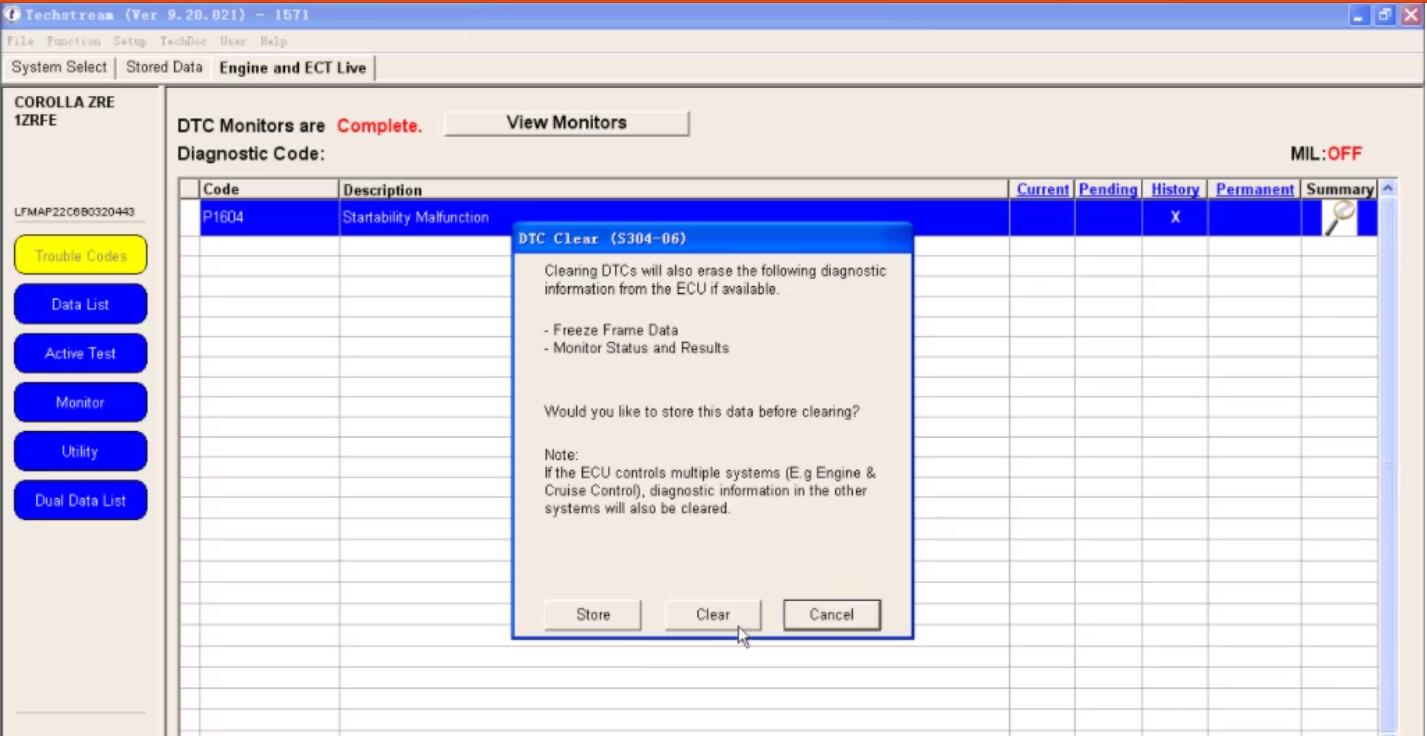 EMPS
This ECU controls steering operation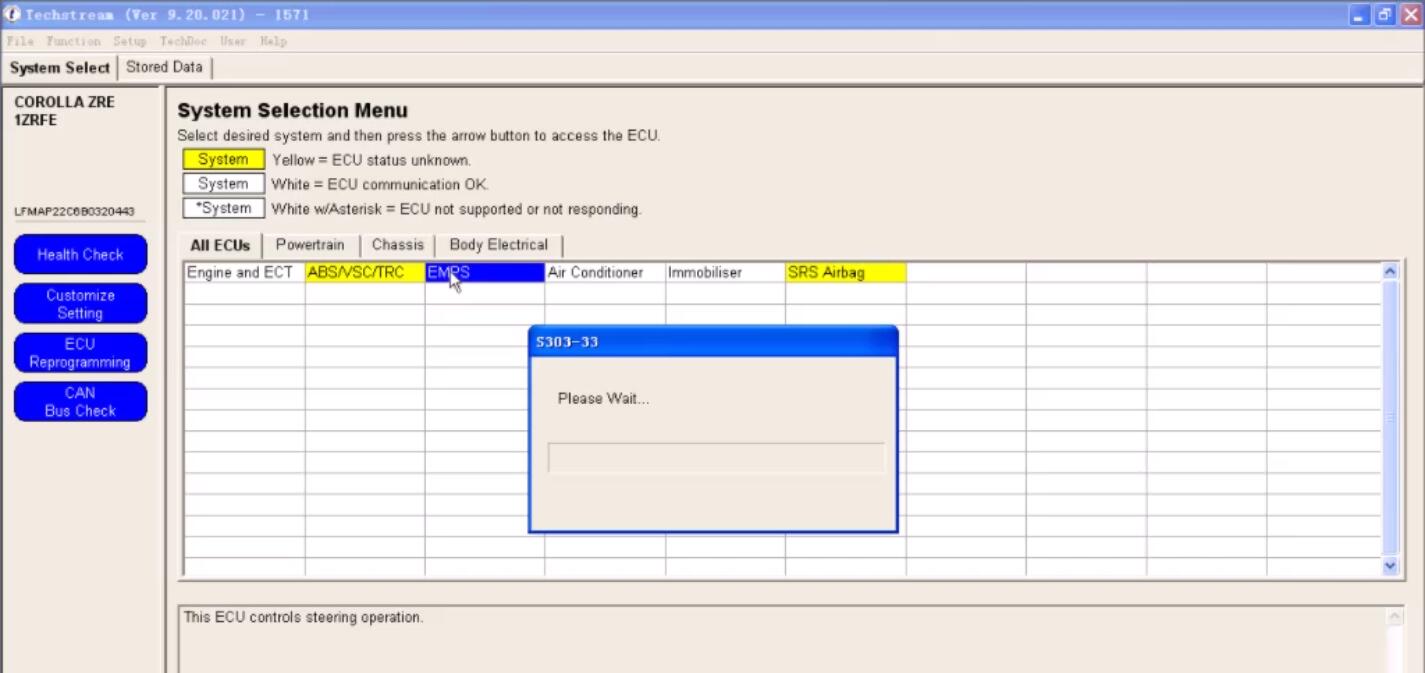 Data List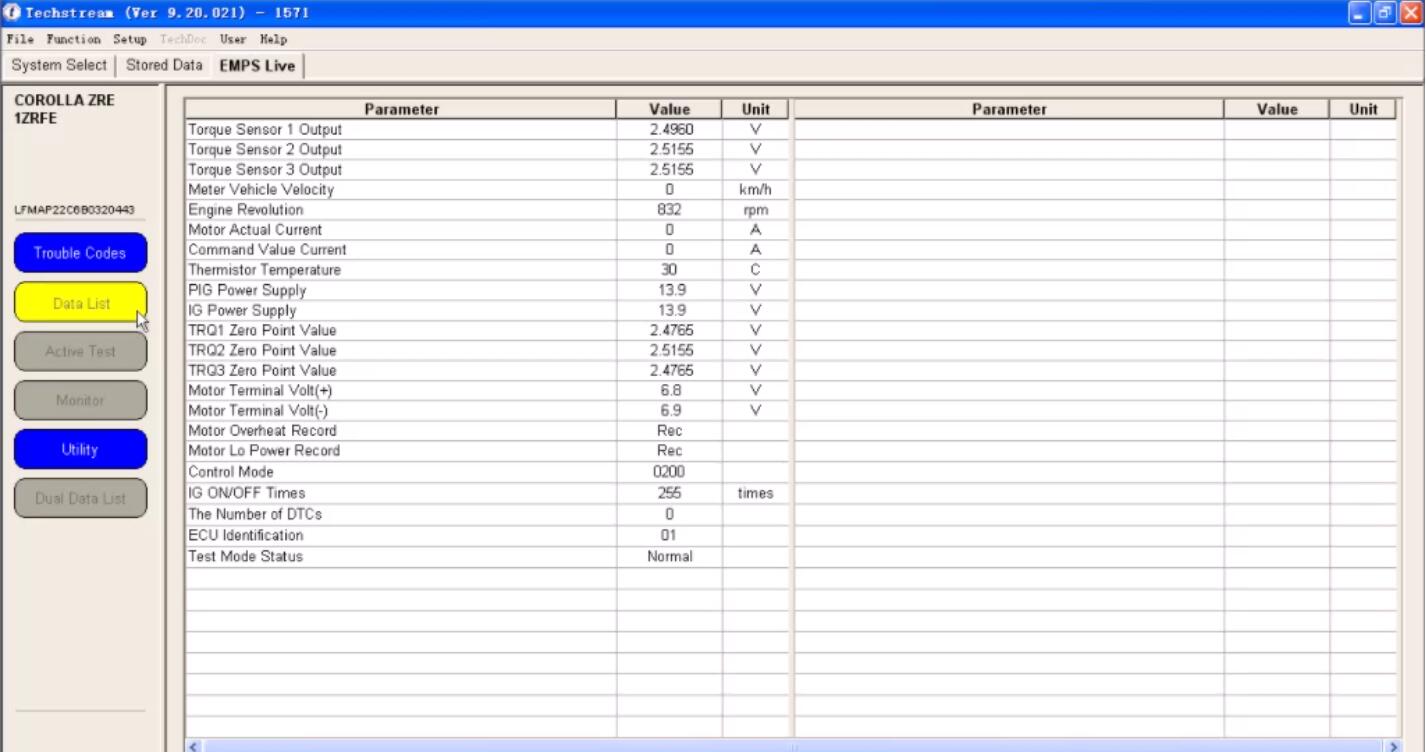 SRS Airbag
This ECU controls the detonator for airbag inflation when the crash sensor detects it.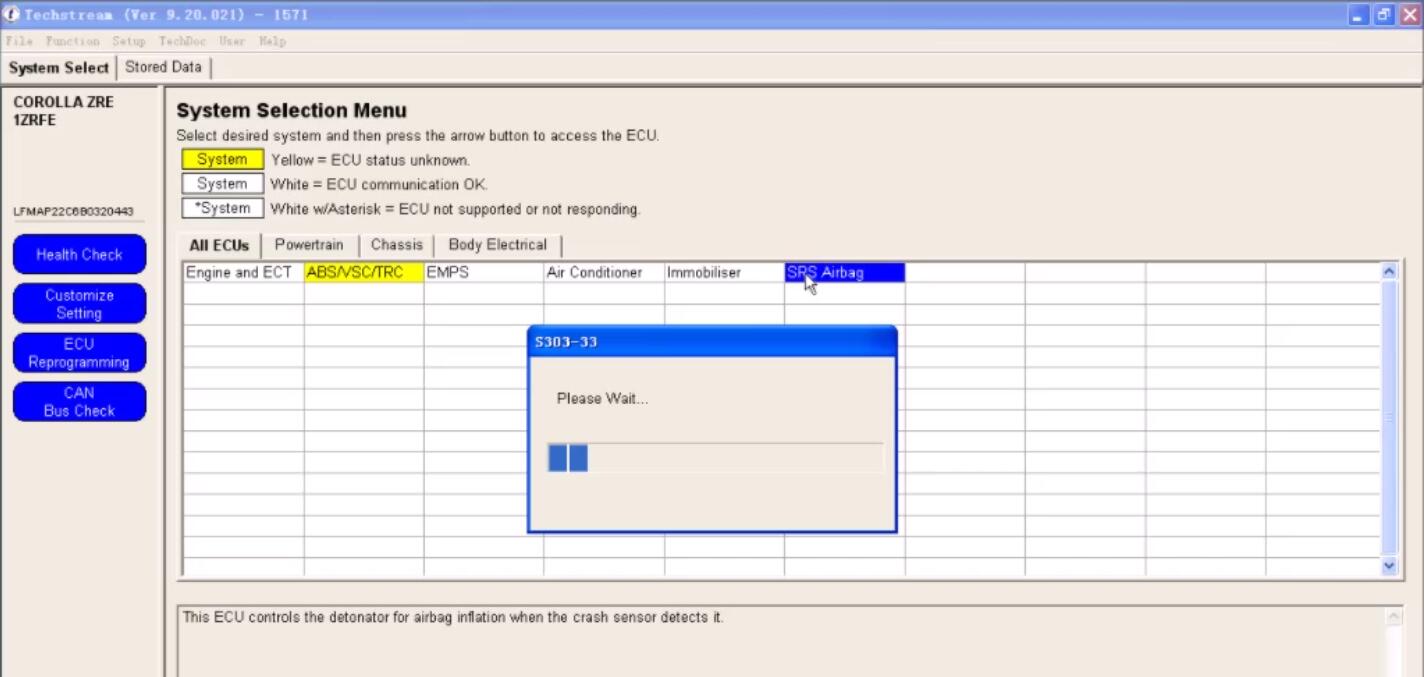 Data List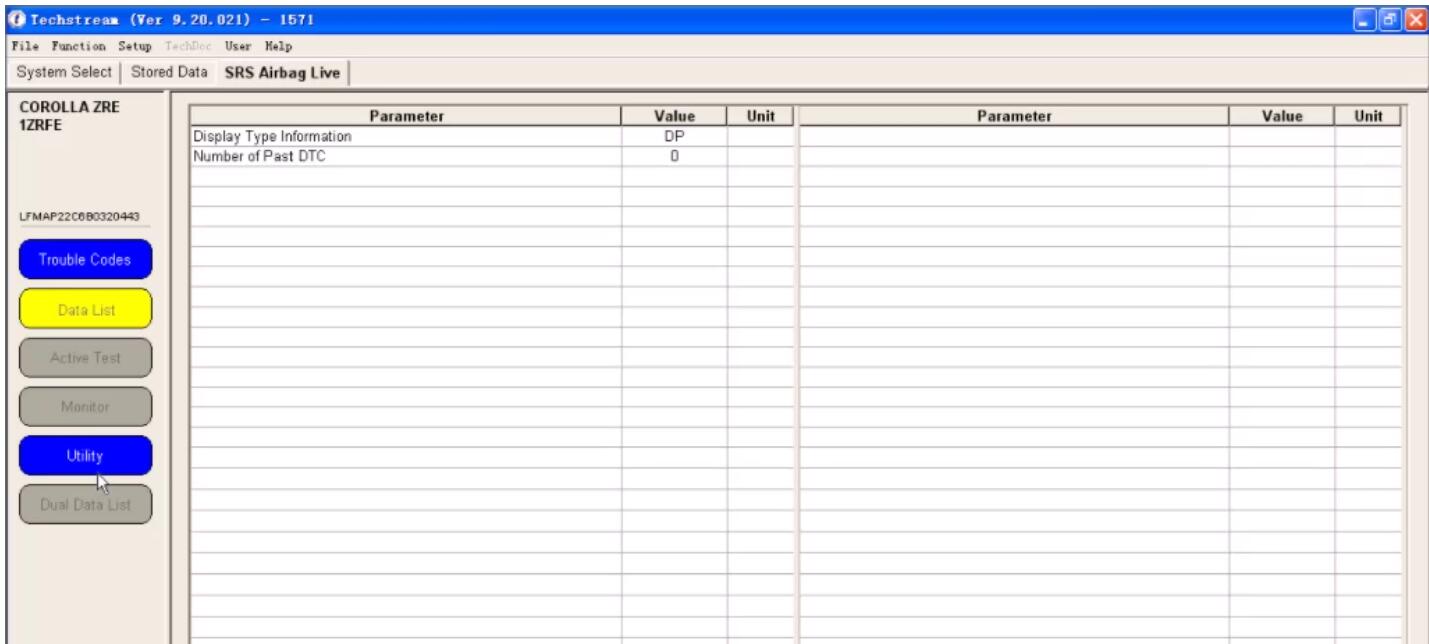 ABS/VSC/TRC
This ECU controls Antilock Brake system,vehicle stability control and brake system that controls the safety performance of the car.
Note:For VSC vehicle only
To ensure proper communication,be sure engine is idling.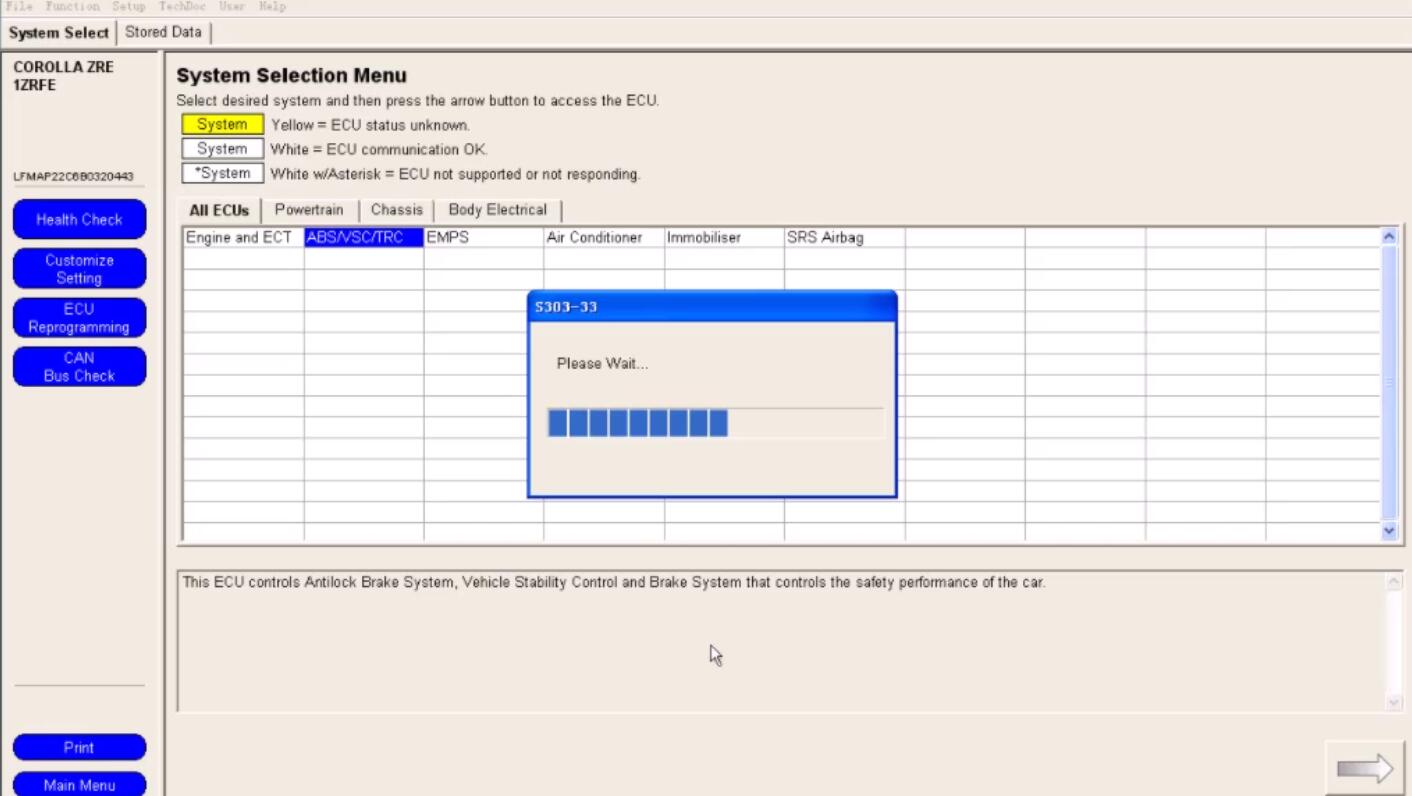 Data List: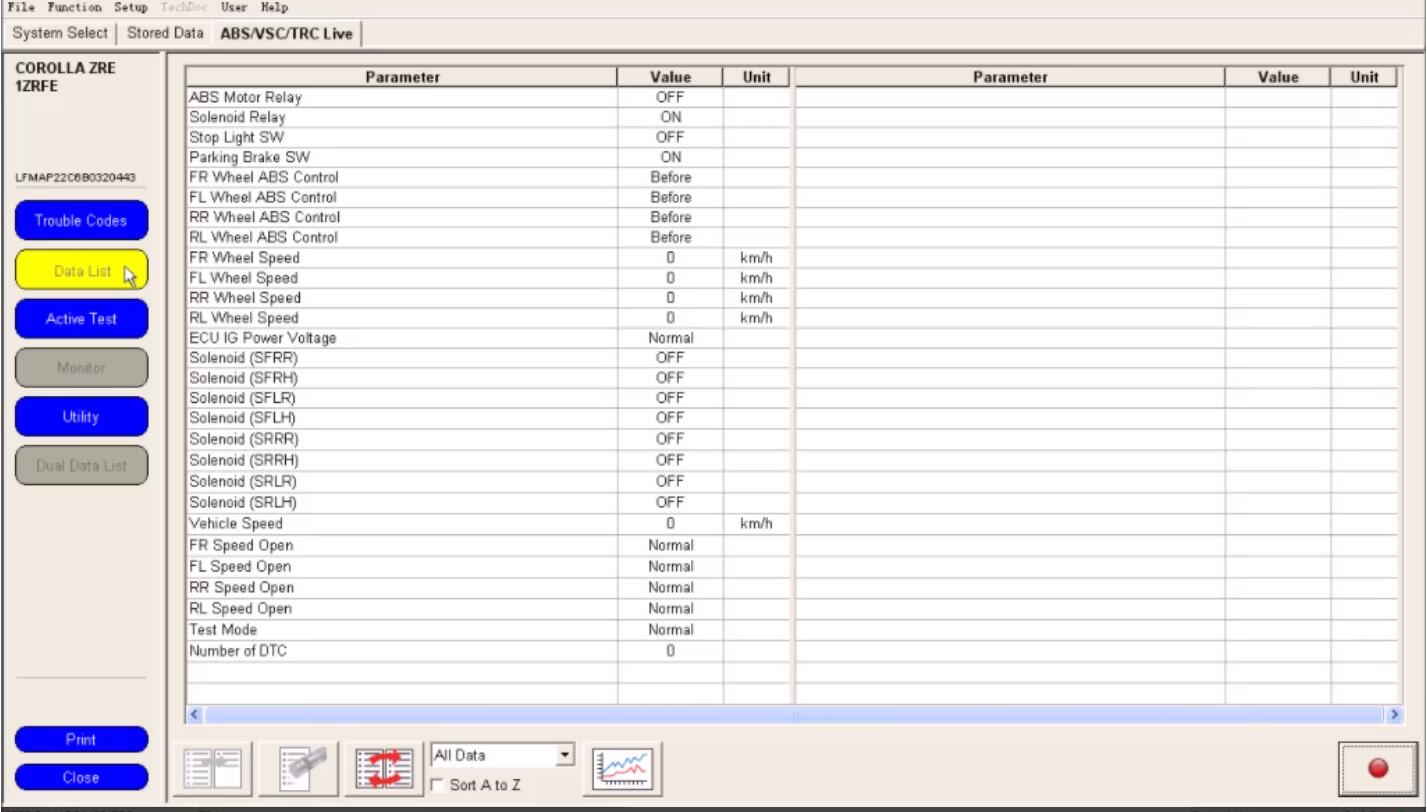 And you also can back to main menu to select "Generic OBDII"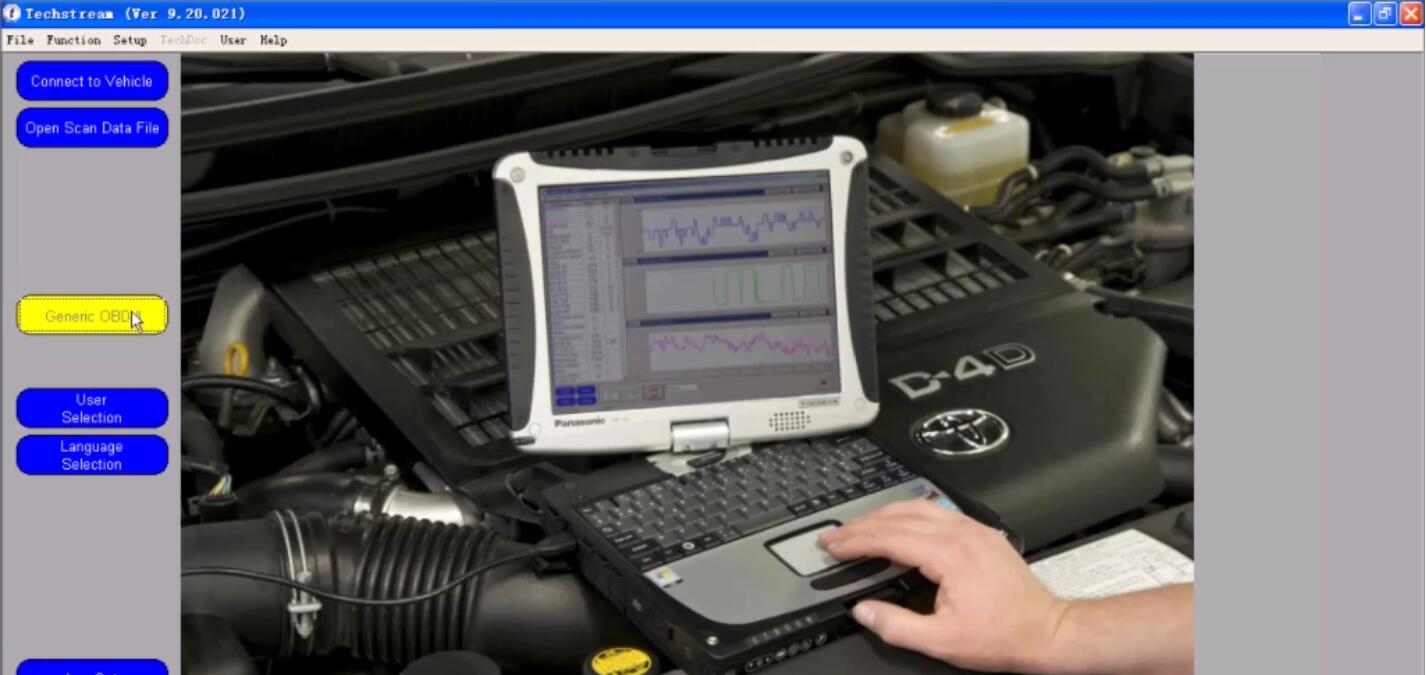 Data List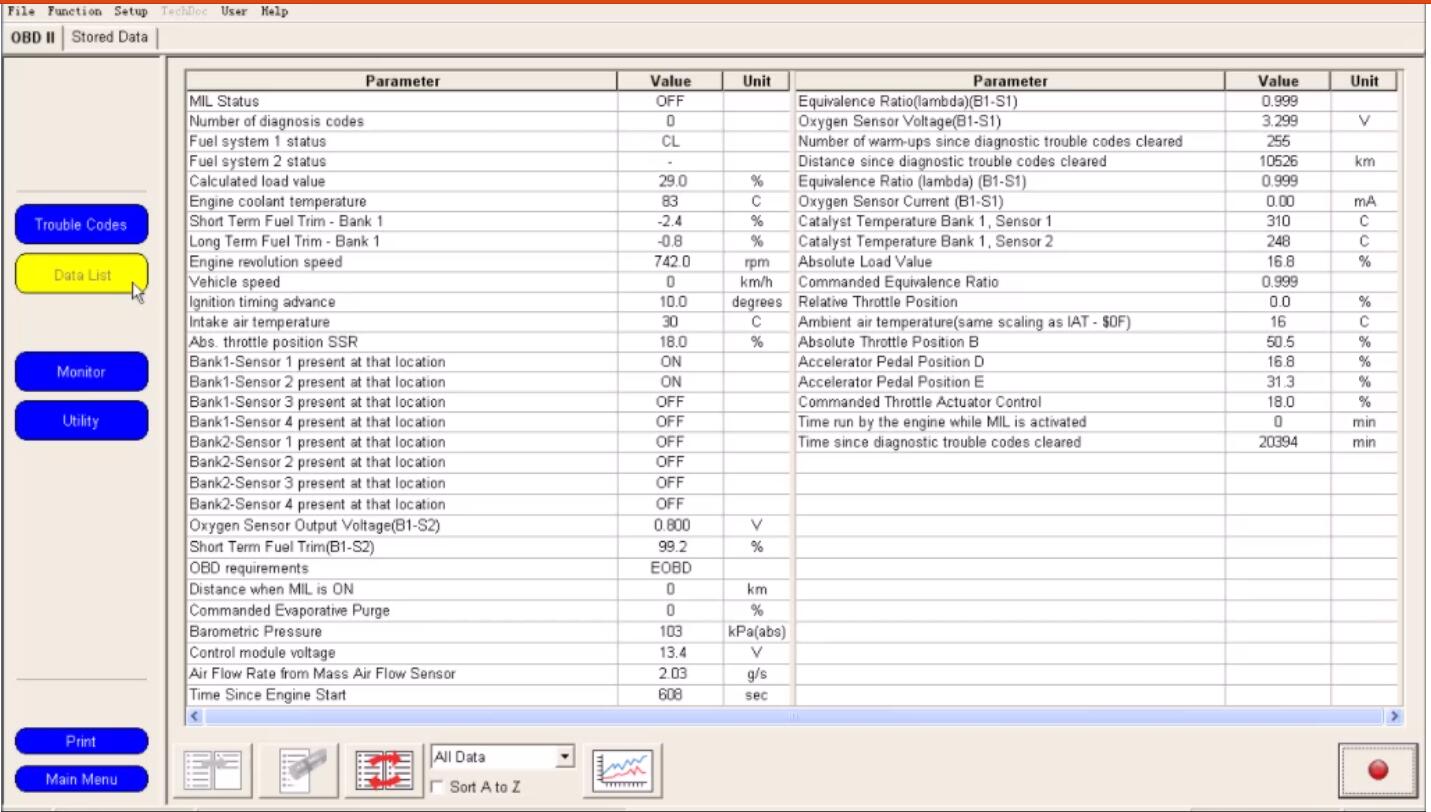 Utility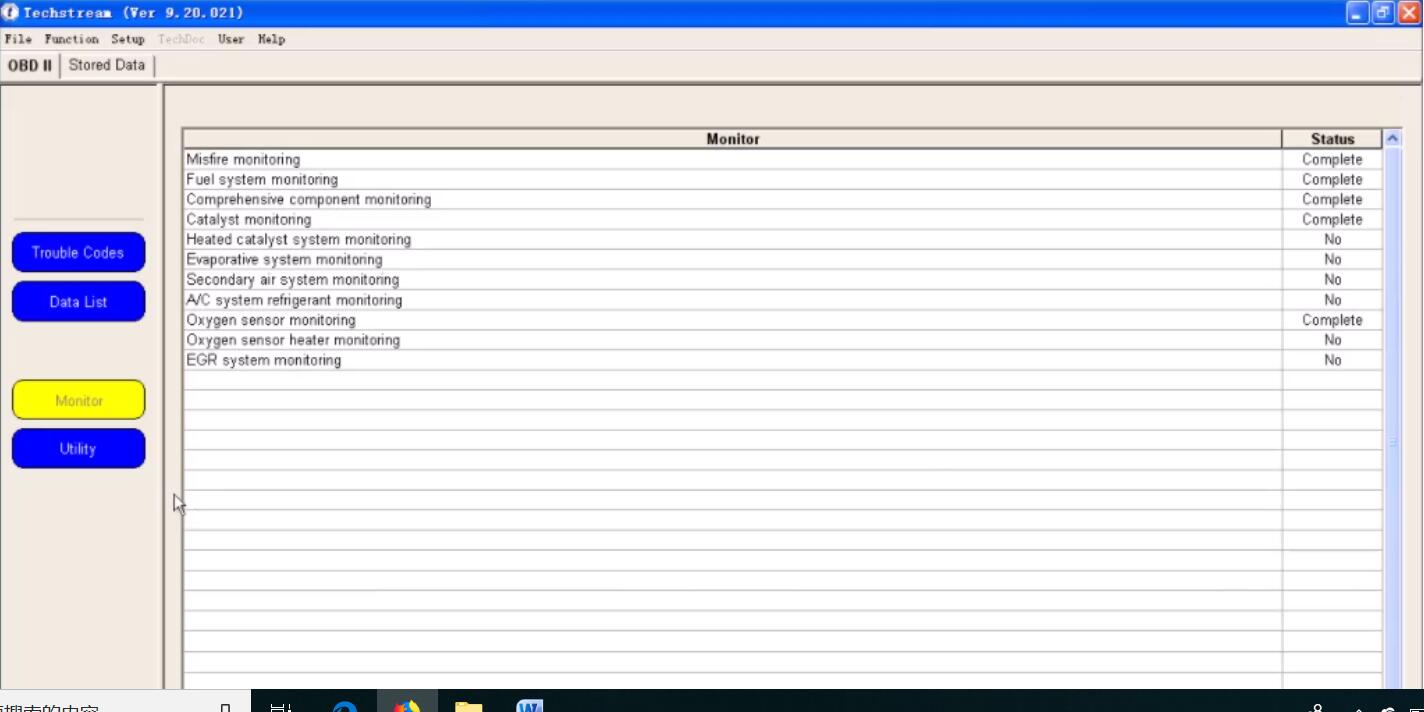 For above data list or other options,you can click the system data to check.
(Visited 84 times, 1 visits today)