This is a guide on how to use Launch X431 to reset steering angle for Porsche Cayenne 2008. Fault light illuminated on the instrument panel, using Porsche V21.70 or above. Enter headlamp control unit, there is a fault code: 0778 Steering angle sensor.Follow the DTC "0778 Steering angle sensor" description, perform the steering angle sensor adaptation. More post about Porsche repair,please check here:Porsche trouble repair.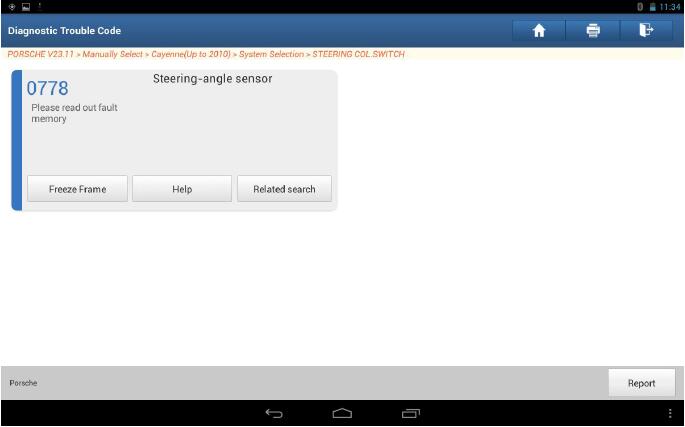 Procedures:
1.Select steering angle reset version V10.44 or above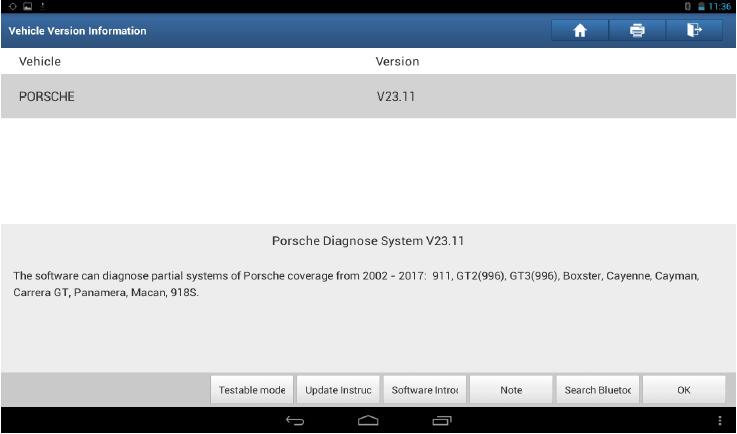 2.Select "Porsche" model, turn on the ignition switch, click OK to continue.
3.Select Cayenne (Up to 2010), then follow the prompts, turn the steering wheel 20 degree to the left and to the right, then back to the center, click OK to enter the reset, see Picture 4. After the successful reset, clear fault codes, everything is OK now. (Note: Before successful steering angle reset, "steering angle sensor" fault code is missing.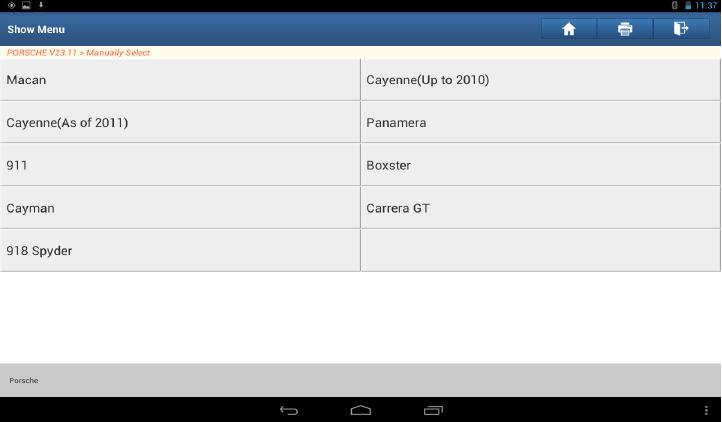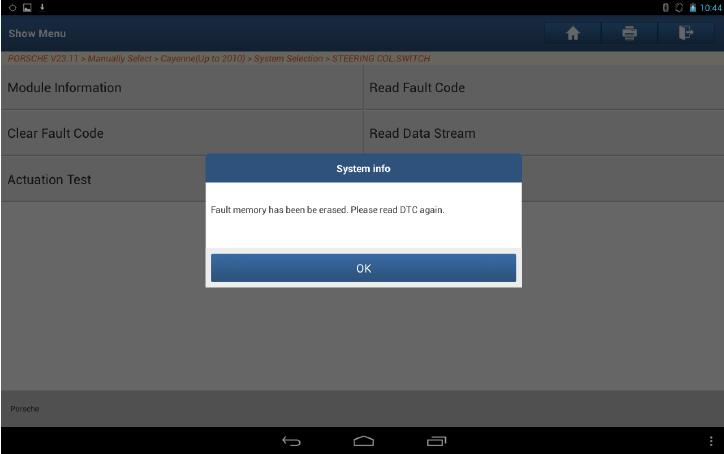 More Launch X431 Training article,please check here:Launch X431 use guide
(Visited 228 times, 1 visits today)