This article show the test on how to use iProg Pro to correct mileage for Hyundai 2014 24C16.
Preparations:
Newest iProg Pro Plus iProg+ Software Free Download
How to Use iProg Pro:User Manual & Guide
iProg Pro Change Odometer for Hyundai 2014 24C16:
Remove 24C16 chip and install it on adapter,then run iProg pro software.
Select "Scripts"–>"Kia_Hyundai(NEC+24C16) OBD2″
And select "Kia_Hyundai(NEC+24C16)OBD2 ipr"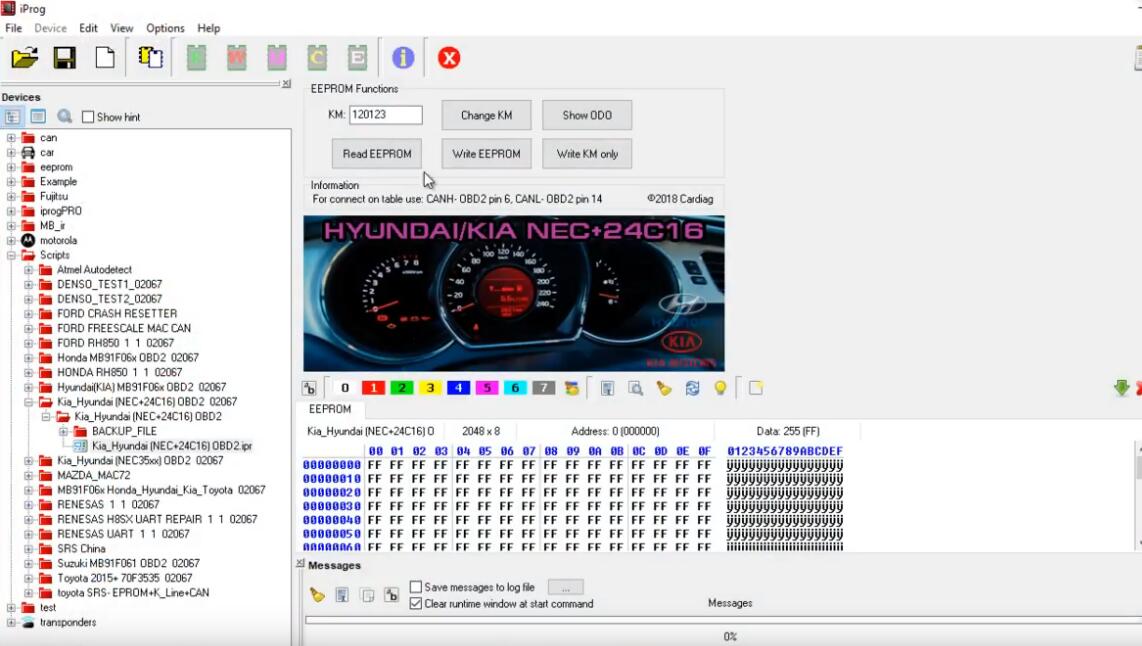 Then click "Read EEPROM",then it will show you with the current mileage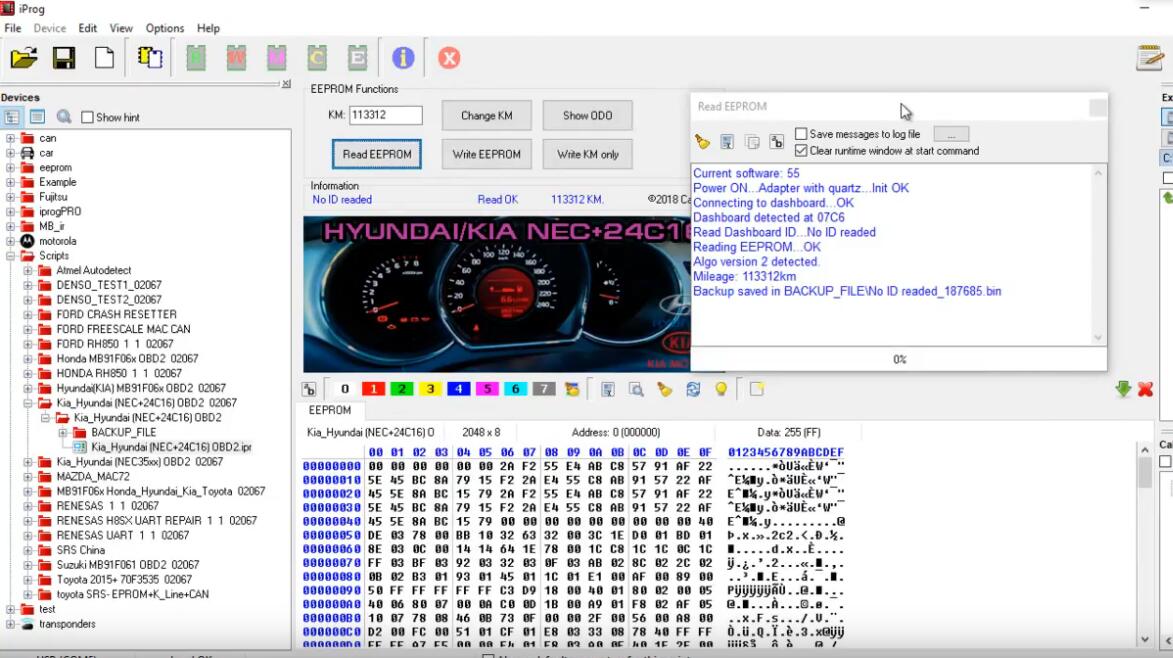 Click "Change KM",the click "Write EEPROM"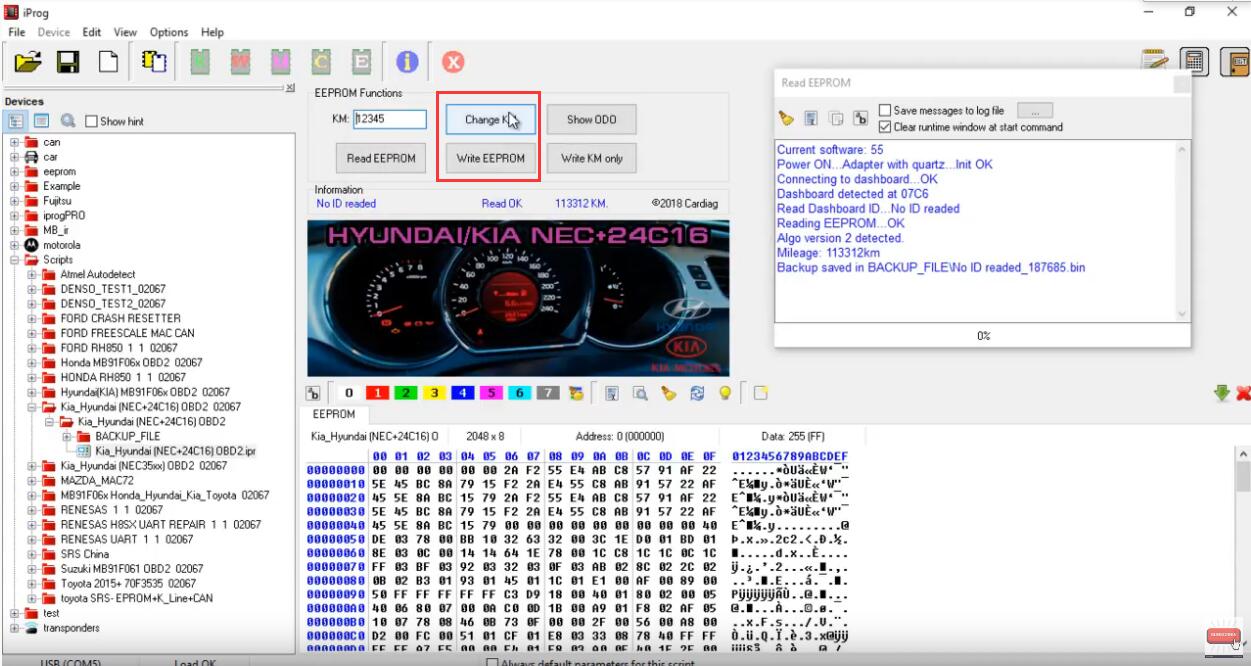 Write EEPROM OK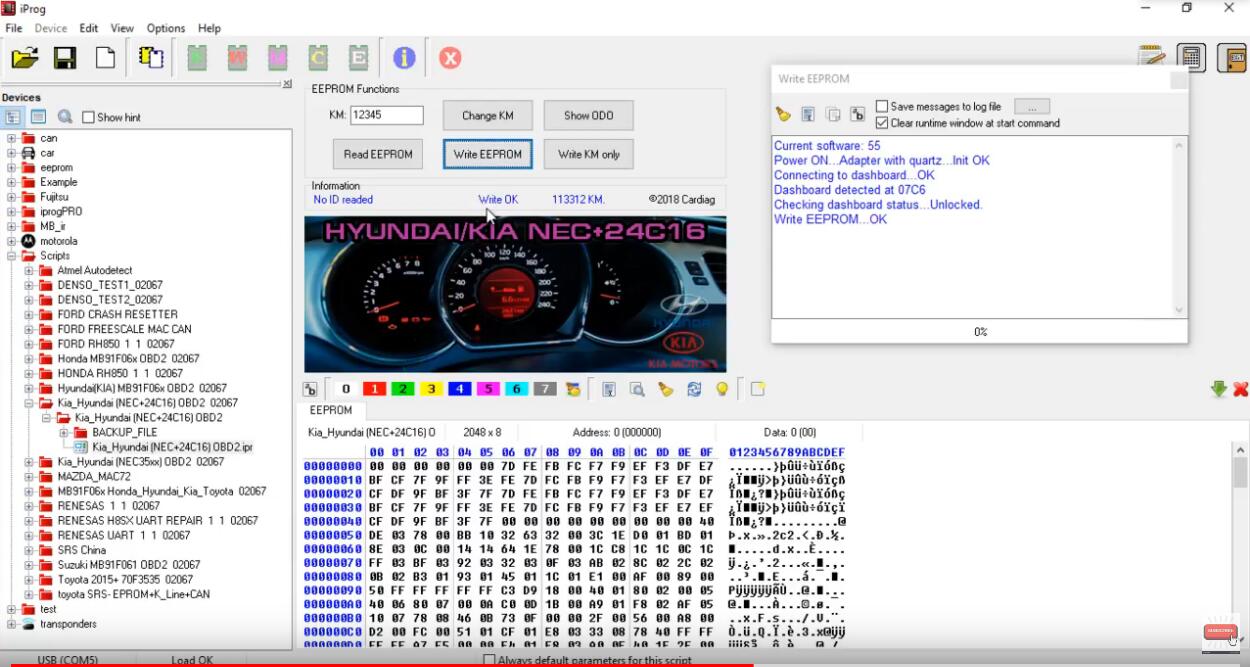 Solder 24C16 back on vehicle.
(Visited 379 times, 1 visits today)