This instruction show you guide on how to repair action slowly trouble for Hyundai R225LC-9 excavator.For more excavator repair,please check Excavator Trouble Repair.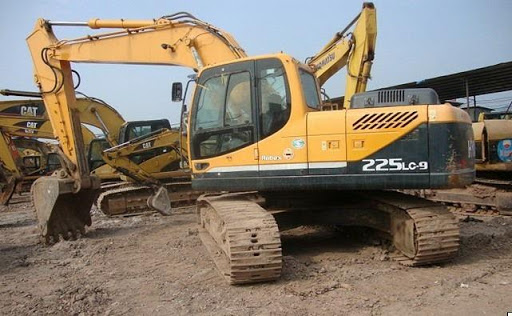 Related Contents:
2017 Hyundai Heavy Industries e-Catalogue EPC Installation Service
Hyundai R225LC-9 Excavator Action Slowly Diagnosis:
This trouble maybe caused by below reasons:
1.Excavator internal components damaged,such plunger,thrust plate,nine-hole plunger.It will caused excavator engine power lowering and hydraulic system inner leaking.
2.Rotate speed sensor damaged
3.Accelerator need to be calibrated
4.Hydraulic oil need replace
5.Excavator flow can not meet requirements
6.Excavator oil-way trouble,need replace pilot filter,return oil filter or hydraulic suction filter.
7.Excavator main pump regulator trouble
Hyundai R225LC-9 Excavator Action Slowly Repairs:
1.Check hydraulic oil quality
2.Meassure the pressure of reducing valve,the maximum is 10kg/cm2.Then disassemble it and found copper mesh was blocked.
3.There were many impurities in the hydraulic oil tank
4.Pilot pump work correctly
5.Clean hydraulic system 3 times,repalce hydraulic oil and replace oil fiters.
After then the Hyundai R225LC-9 Excavator Action Slowly Trouble was solved.
(Visited 46 times, 1 visits today)