I'm sharing with you how to write VIN in your CIC and MEDIA using Tool32, but same process can be used to change the VIN# of any module , the only difference is the PRG file related to the module you want to access .The hardest and mistery part to get Internet/BMW live working is how to write the suitable VIN on the system.
How to Coding/ Active Internet & BMW Live
BMW Coding/Flashing/Progrmming PDF+Video Guide
Note:This article is just for educational purpose,I am not responsible for any result,please try at your own risk.
Please read the whole procedure before start, you must understand this before you continue. Look for a suitable VIN, this is in your hands… you will have to write this VIN in four different parts, Ill teach you how below…
Procedures fo writing VIN into CICI and MEDIA by Tool32:
Start Tool32.exe
Press F3 and load cmediar.prg, your PC must be connected via Dcan cable and the link must be working fine.
If you succesfully connect to your car you will get a screen filled with info, look for these (2) two options…
1.1 Click on c_fg_schreiben
1.2 Ok now lets write your VIN here…

1.3 Then just click on…. (read below)**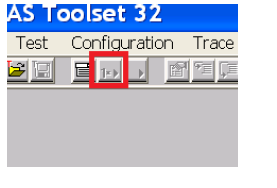 **(here you will actually write the new VIN), this works instantly not like NCSexpert which takes time, I wrote the VIN with its check number (17th digit) that you can get from the FA functions from NCSExpert. I can explain you this separately.
Now lets write the VIN to the second place, click on c_fg_auftrag and repeat 1.2 and 1.3.
Now we will change the ECU, press F3 and look for CICR.PRG and repeat the above same steps for c_fg_schreiben and c_fg_auftrag.
If your VIN is OK you will get your Internet Working, of course Im assuming that you already have the Internet and BMW live menues available and your tethering working. If you don't have these menues try this on CIC…
ONLINE_BROWSER_C0D
beide_aktiv
Good luck!!!
(Visited 1,159 times, 1 visits today)