This post show you guide on how to use TOOL32 software to reset FEM to restore BMW left dipped beam headlight short circuit error.
Related Contents:
Mike's Easy BMW Tool Download & Installation on Win XP/7/8/10/Vista
BMW Coding/Flashing/Progrmming PDF+Video Guide
2023.05 BMW Rheingold ISTA+ 4.41.21 4.23.14 ISTA-P 3.71 Free Download
Procedures:
Load FEM file,and build connection with FEM
Then double click "stauskurzschlusscounter abs"
Select short circuit value 0X02:2000,the right side one is work correctly with value 25000
After then double click "stauskurzschlusscounter abs" to restore 0X02 channel to value 25000.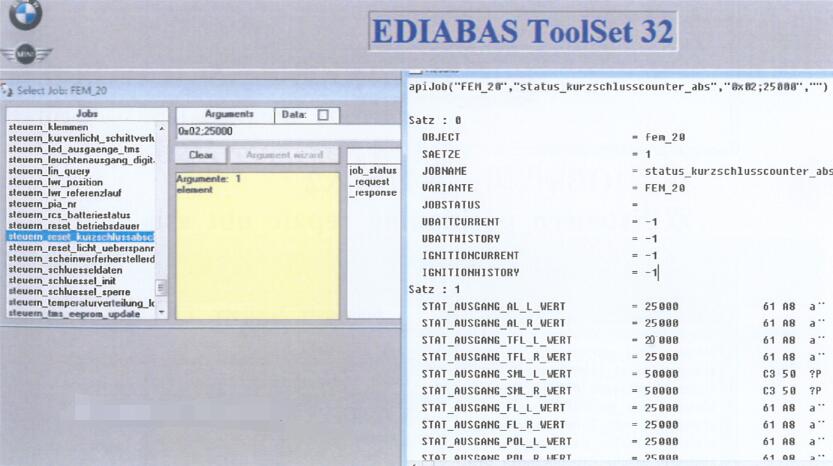 After resetting,FEM will work correctly no need replacement.
(Visited 62 times, 1 visits today)