Here is step-by-step guide on how to use TOOL32 software to delete lost keys for BMW cars.
Related Contents:
Mike's Easy BMW Tool Download & Installation on Win XP/7/8/10/Vista
BMW Coding/Flashing/Progrmming PDF+Video Guide
2023.05 BMW Rheingold ISTA+ 4.41.21 4.23.14 ISTA-P 3.71 Free Download
Procedures:
1.Run Tools 32 and load CAS.prg file
2.Search "Status-aktuell_Schluessel",double click it.You can get key number in right side "key_number"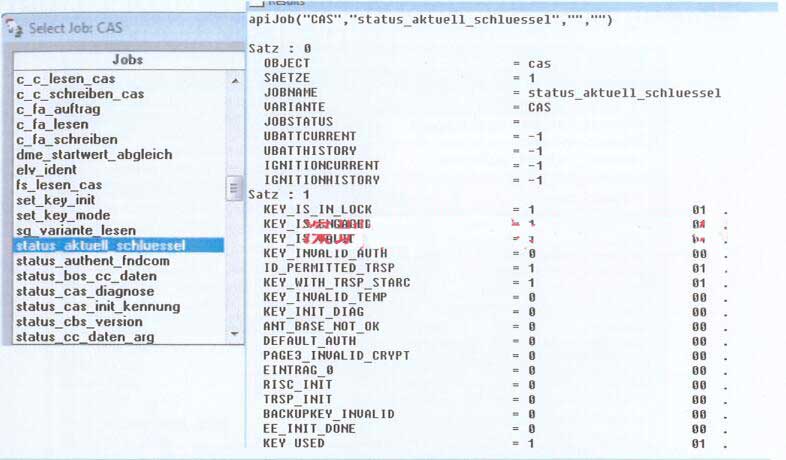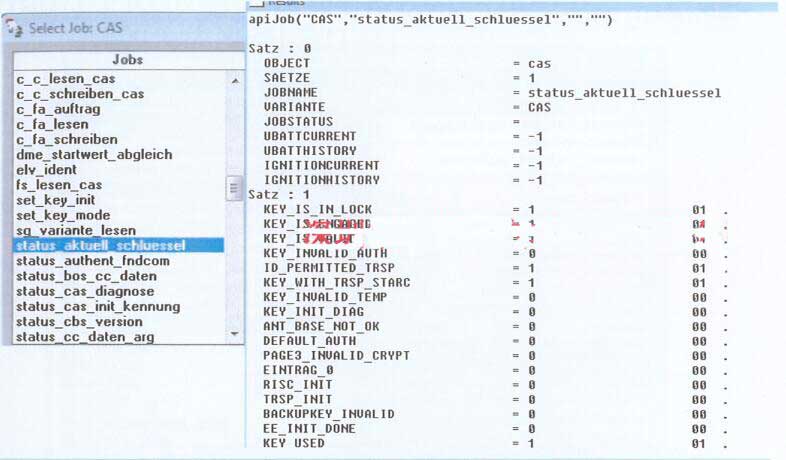 3.Search "statusschluessel_frei_gesperrt" and double click it perform.Now you can get keys stored in CAS.If there are two keys working,please go to Step 4.Otherwise you need use another working key to read the key information,then you will know how many key license and CAS keys license stored.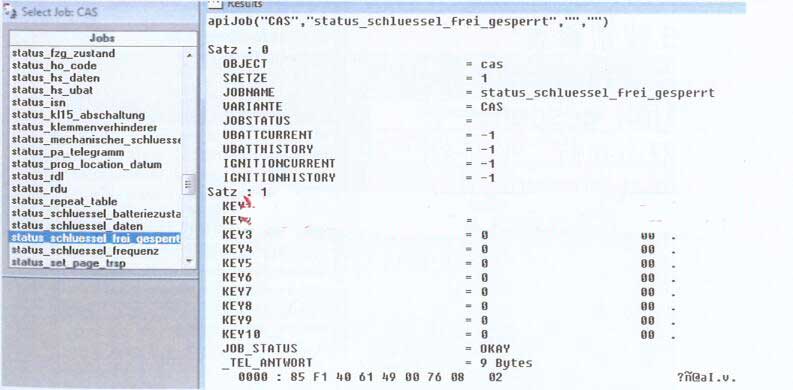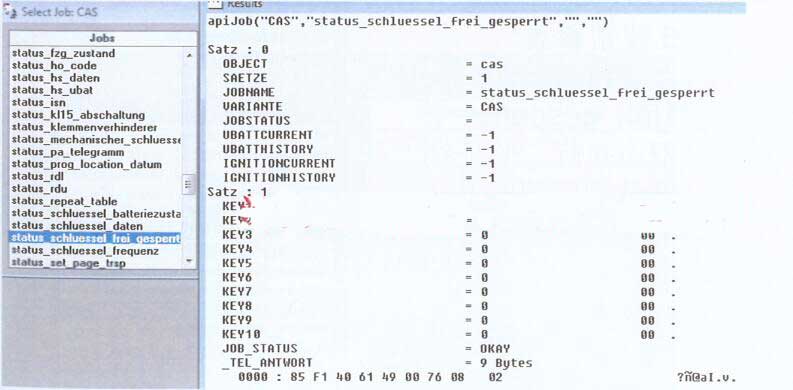 4.Search "steuern-schluessel_gesperrt".
The parameter value is keys number.
Input which key you lost,key 1 or key 2,and click "Clear" to delete.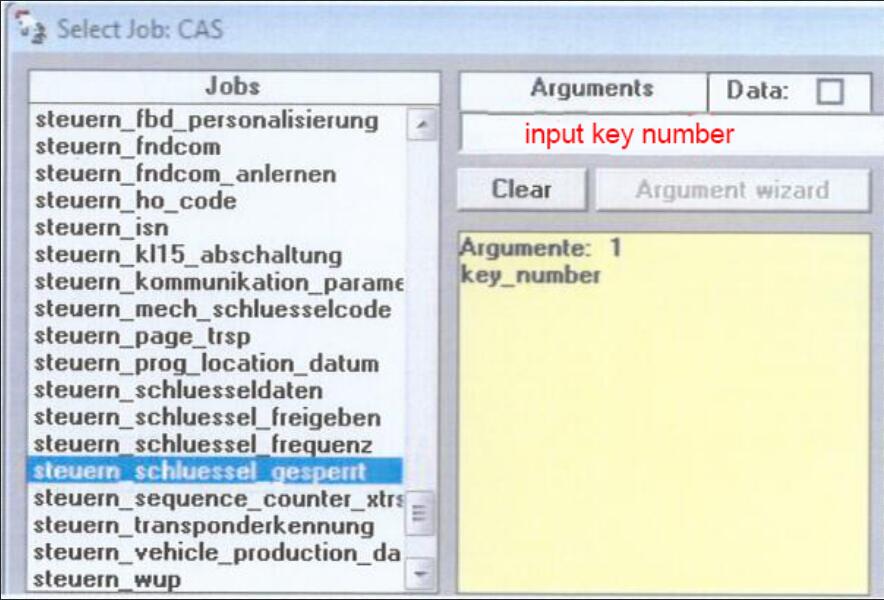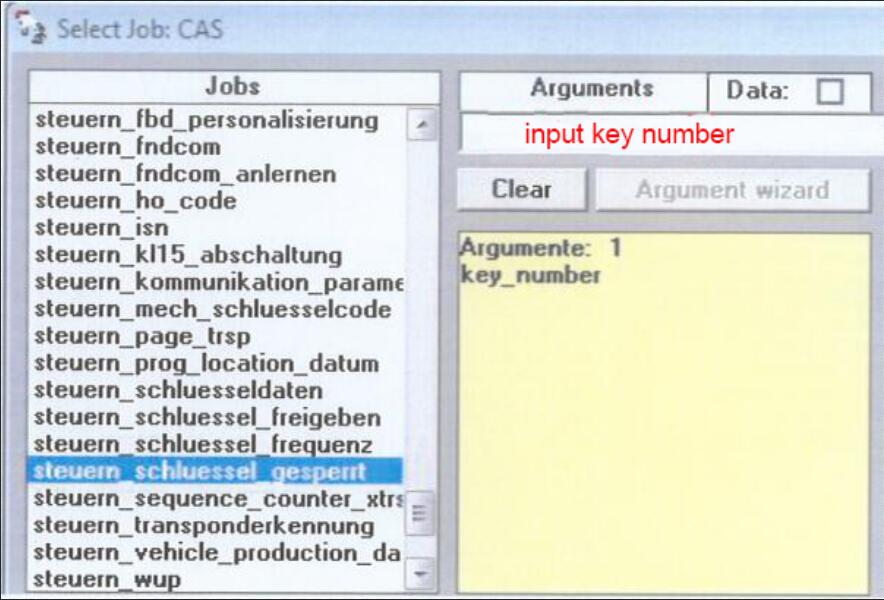 5.Search "Statusschluessel_frei_gesperrt",and double click to perform.
Now you need check if the key have been locked.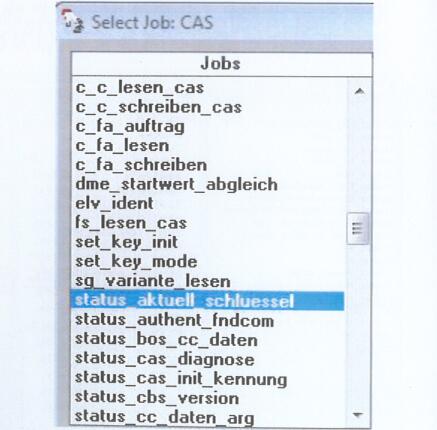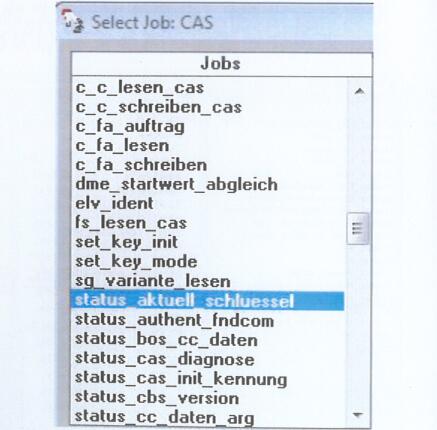 (Visited 58 times, 1 visits today)