Here instruction comes for guide on how to use WinEEM4 service tool to do catalyst cleanup for JCB machine.
Related Contents:
WinEEM4s JCB Service Tool 2.7.2 2.6.1 Free Download
2022 JCB ServiceMaster 4 Free Download for Win 7/Win 8/Win 10
2017 JCB Parts Plus+ and Repair Service Manual Free Download
The Catalyst cleanup page provides the means to activate the Catalyst cleanup functionality. The graph in the middle of the page plots the temperatures which are most relevant to DPF regeneration process. Several other relevant values are displayed in the right side of the page.
Engine speed will be set automatically to ~1500 rpm when test is activated by user. Engine Management System then starts controlled SCR catalyst cleanup process. The process takes about 30-40 minutes, time may vary due to environmental conditions. During SCR catalyst cleanup engine noise level may vary and some visible smoke can be detected from exhaust outlet. Process progress will be shown to user. After SCR catalyst cleanup engine will return to low idle. Let engine cool down on low idle minimum of 2 minutes before shutdown.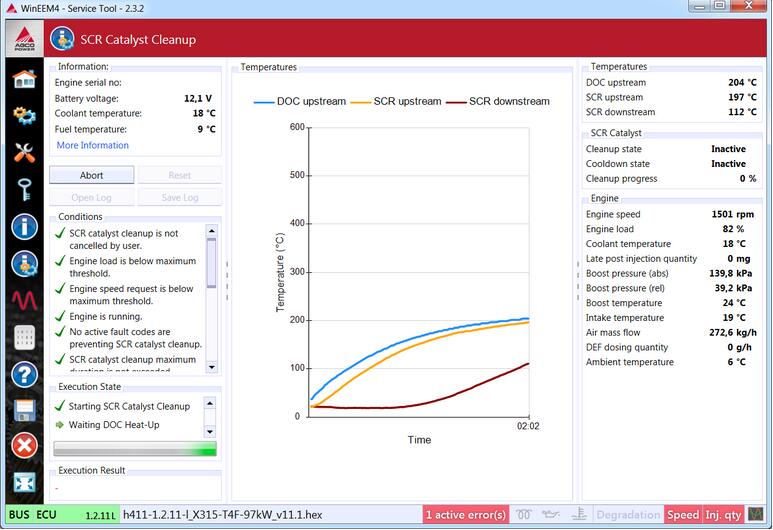 More topics for JCB machine,please refer to:JCB Machine Trouble Repair.
(Visited 80 times, 1 visits today)