Now diesel cars use the DPF system,because of emission,DPF filter is collecting the soot.When soot saving about 45% inside of DPF,then ECU controls will gives more injection to burn all the soot automatically.But drive short distance and low speed for long time,DPF filter will be locked.And that time we need to carry out DPF regeneration manually by scan tool.This instruction show you the guide on how to use G-Scan 2 diagnostic tool to perform DPF regeneration for Hyundai i40 2014 1.7L diesel engine. And for more G-Scan 2 test report,please check it here:G-scan2 test projects.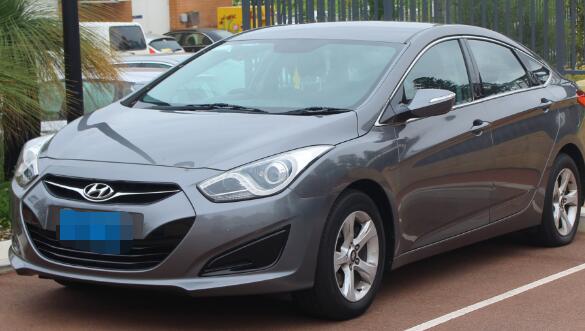 Hyundai i40 DPF Regeneration Procedures:
Connect your G-scan 2 diagnostic system tool to Hyundai i40 by OBD port,then enter G-Scan 2 menu to select [DIAGNOSIS]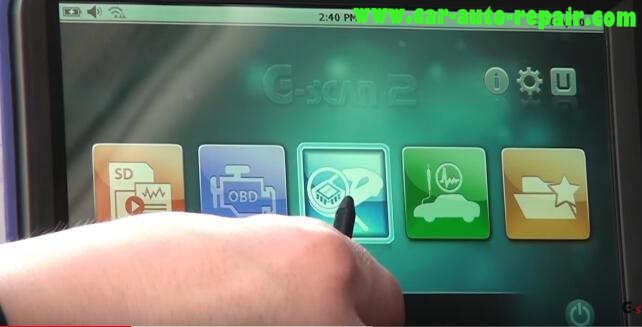 Select [HYUNDAI KOREA]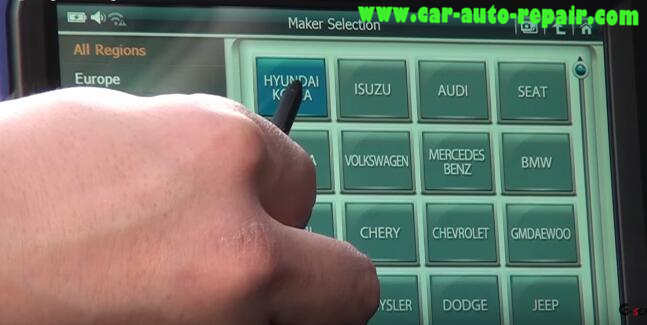 I40(VF),12~16 2014 D 1.7 TCI-U2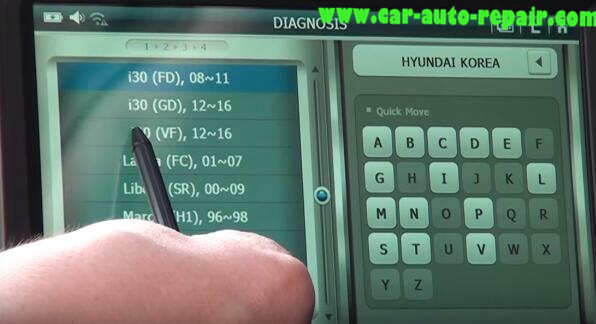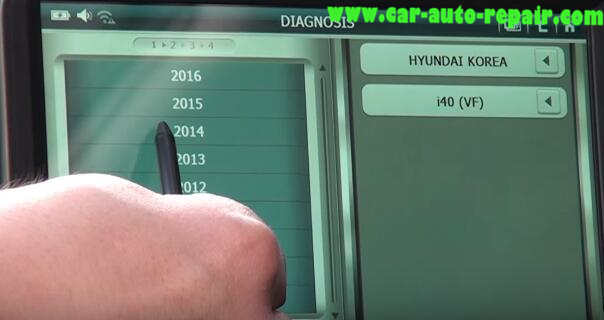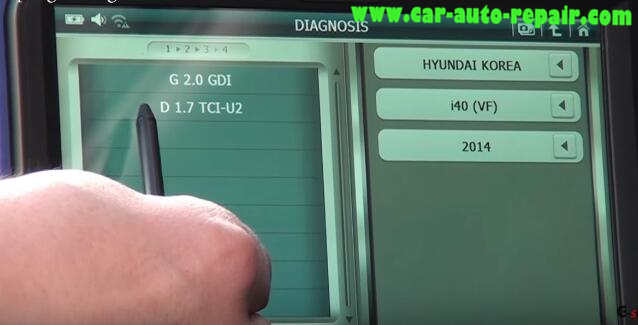 Select [Engine Control],press [OK] to continue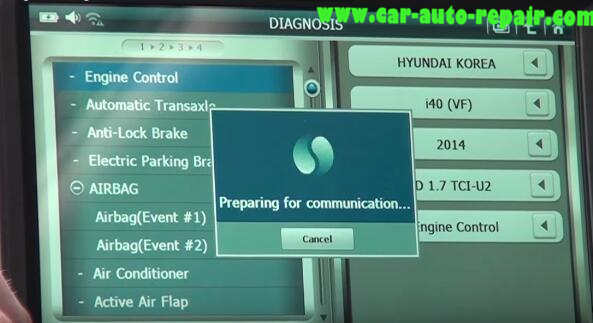 Select [Special Function]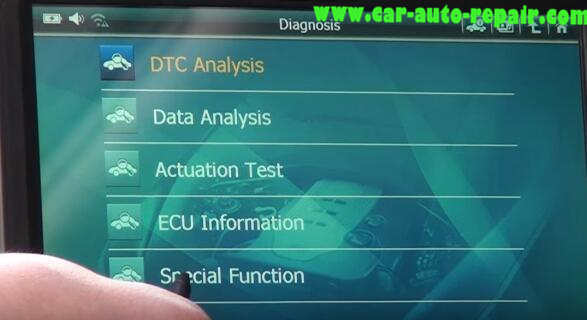 Select [DPF Service Regeneration]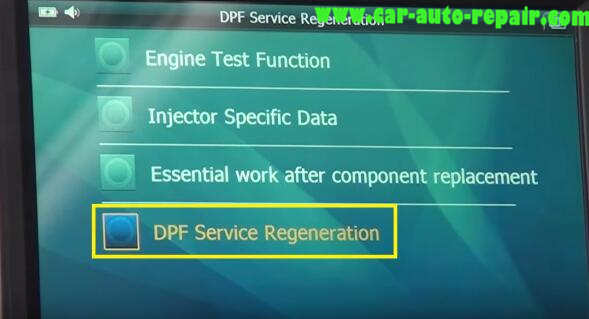 It will show you with below massage:
DPF Service Regeneration:
This test is used for removing the draft soot with diagnostic tool forcibly with no license.
Fulfillment Condition
1.Coolant Temperature:Above 70℃
2.Selector Lever:P (Park) position
3.Engine at Idle
4.Turn on the electrical system(A/C,blower,Headlamp,Etc)
Service regeneration may occur excessive temperature in engine room.It may harm the engine parts.
Please open vehicle hood and take off the engine cover to protect engine part.
If you're ready,Press [OK] button.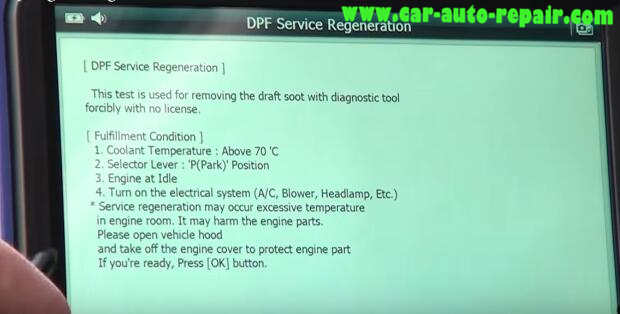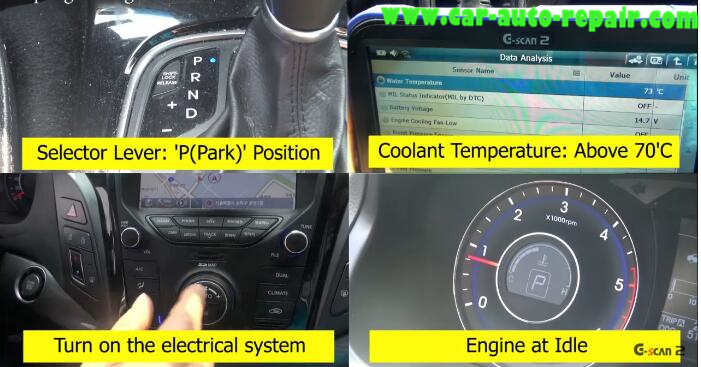 Then it will show you last regeneration distance,press [OK] to continue
Show you the DPF Service item information,press [OK] to continue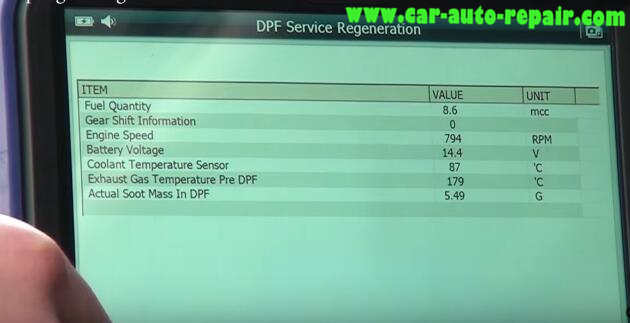 HEAT UP1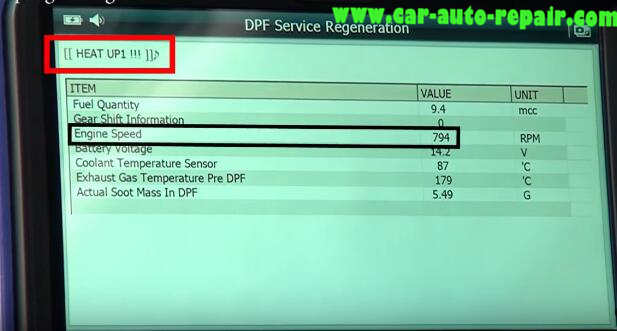 HEAT UP2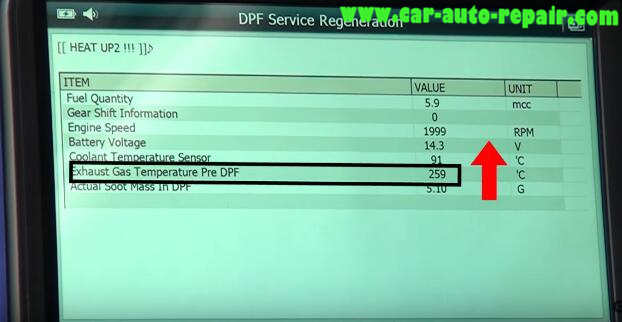 Regeneration!!!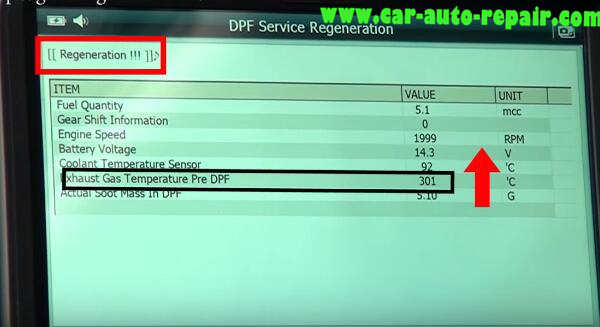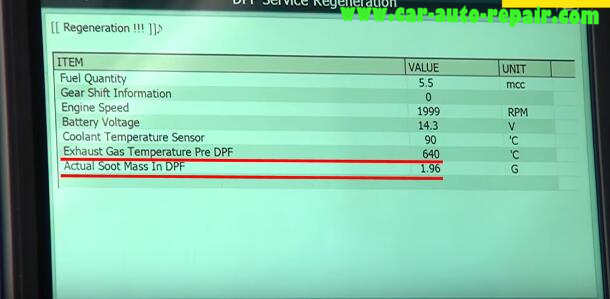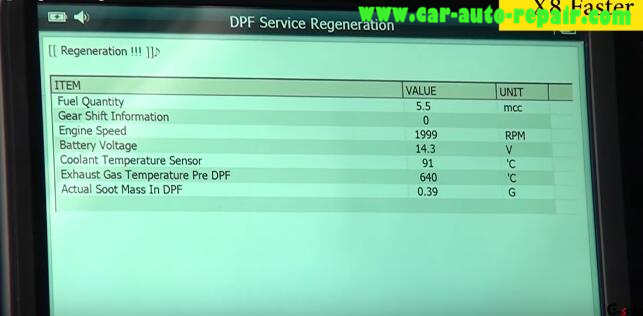 Cooldown!!!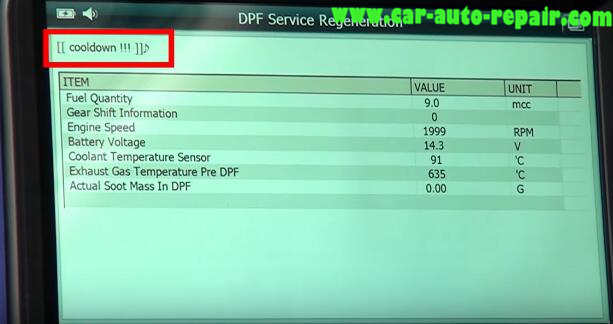 Normal State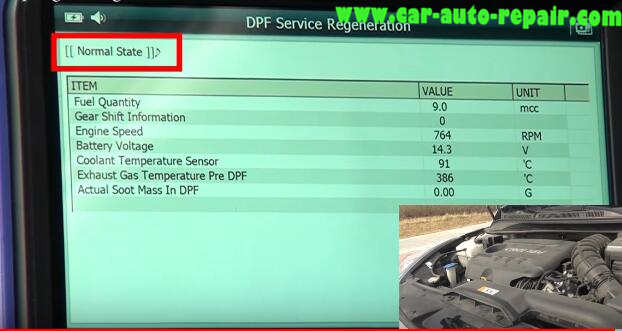 Done!
(Visited 201 times, 2 visits today)