BMW E-sys software is a necessary for BMW DIYer coding,and here are many cases on my blog about BMW E-sys coding project.And today i will show you guide on how to use BMW e-sys software editor and viewer tab.
Related Contents:
BMW E-sys Coding Software Free Download
How to Install E-sys software for BWM coding
FDL-EDITOR
Software Variant Table Tree (SVT)
Below is a picture of the SVT tree. If you're interested in this type of guide you more than likely know how to get to this point. The CAFD that are marked with a green check mark are your active units and the coding data can be read. Whenever you read the coding data (right click "Read Coding Data") a copy of this CAFD is saved in C:\ESysdata\CAF. Just know that each time you "Read Coding Data" it overwrites the copy that was saved previously. When you get your car back from having an update done (i.e. Global Update) you should read all the CAFDs for your vehicle. This will save the baseline (.ncd files) of your vehicle in C:\ESysdata\CAF. Now move a copy of all the .ncd files to a location that is safe. If you should manage to damage the SVT in your car, you can use these files to rewrite the CAFD to its original condition.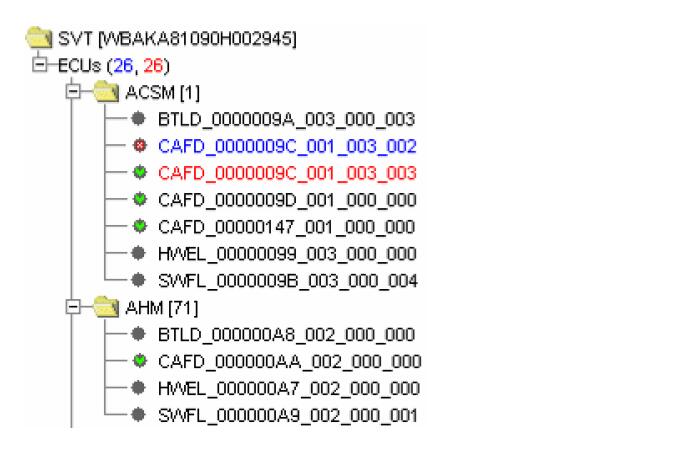 So now you have copies of all your .ncd files and are wondering what you can do with them. Well for a start you can use them to browse the SVT directory tree of your car while not physically connected to it. Your next question is how? Hold on to your hats…here we go.
This is the "Editors and Viewer" tab of E-sys.How do i know …It says it right here.
You can use this section of the program to do offline browsing of your CAFDs.You can sit in your living room using google translate to understand what each of the "comments" means for each "control unit" without worrying about running down your battery.
You also have the capability to edit "FDL" to see what the available options are for each "Control unit".Do not save the module edits you make in the editor/viewer when you change screens or exit the program.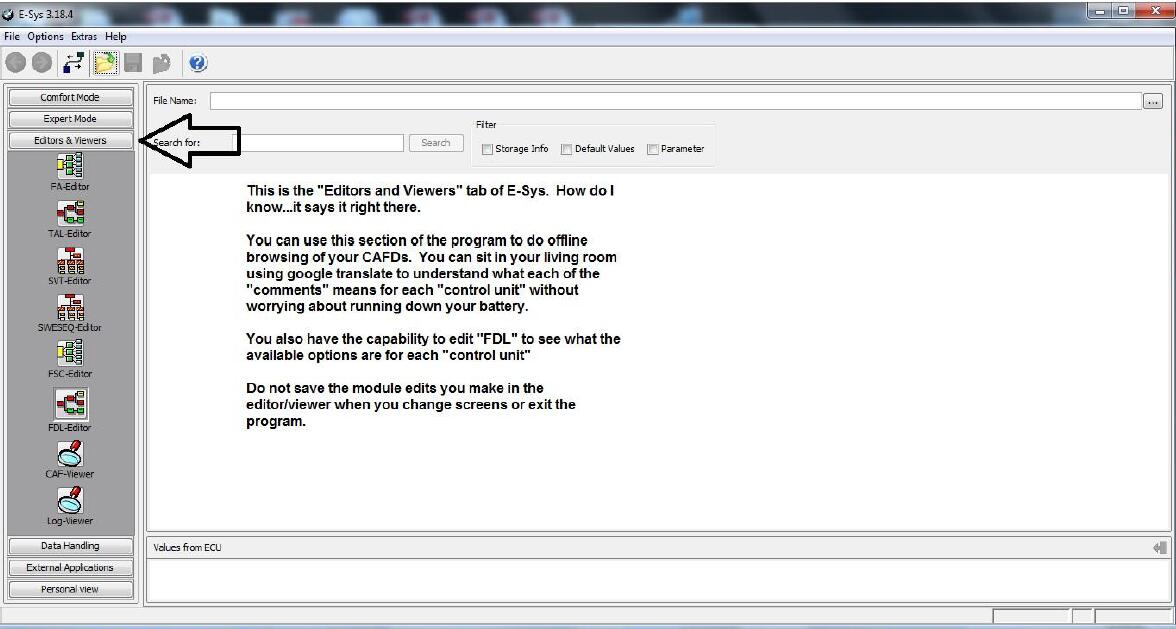 Next,click on the "FDL-Editor icon"
This will bring up the page that you see in this picture.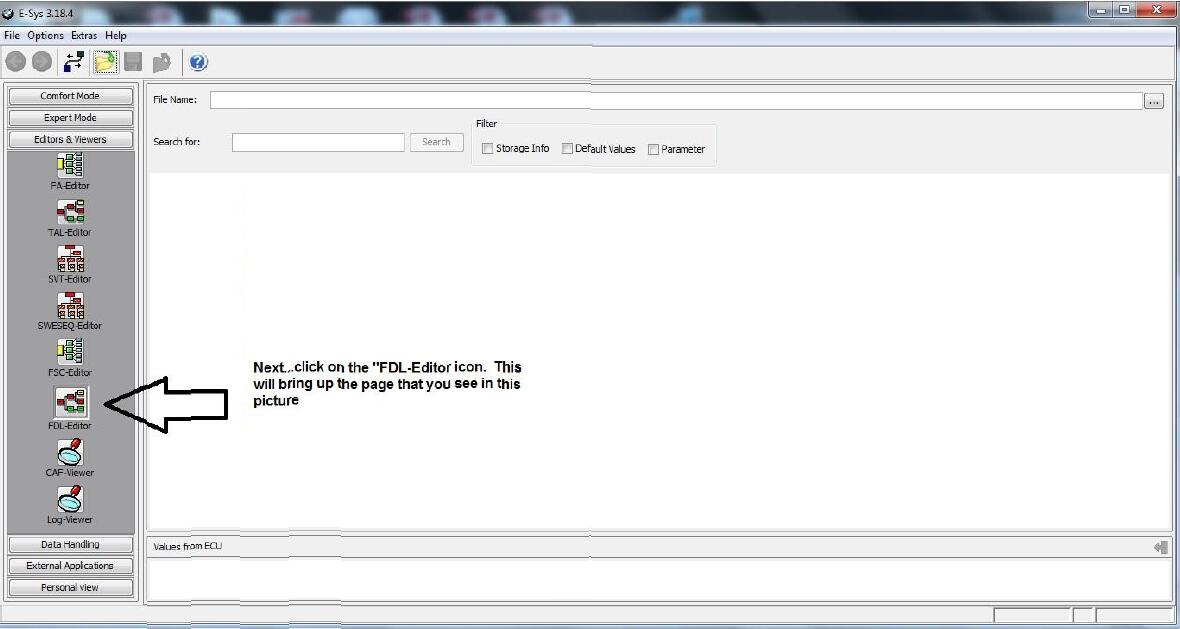 You will need to input your PIN to use the viewer/editor.More than likely your PIN is 2690.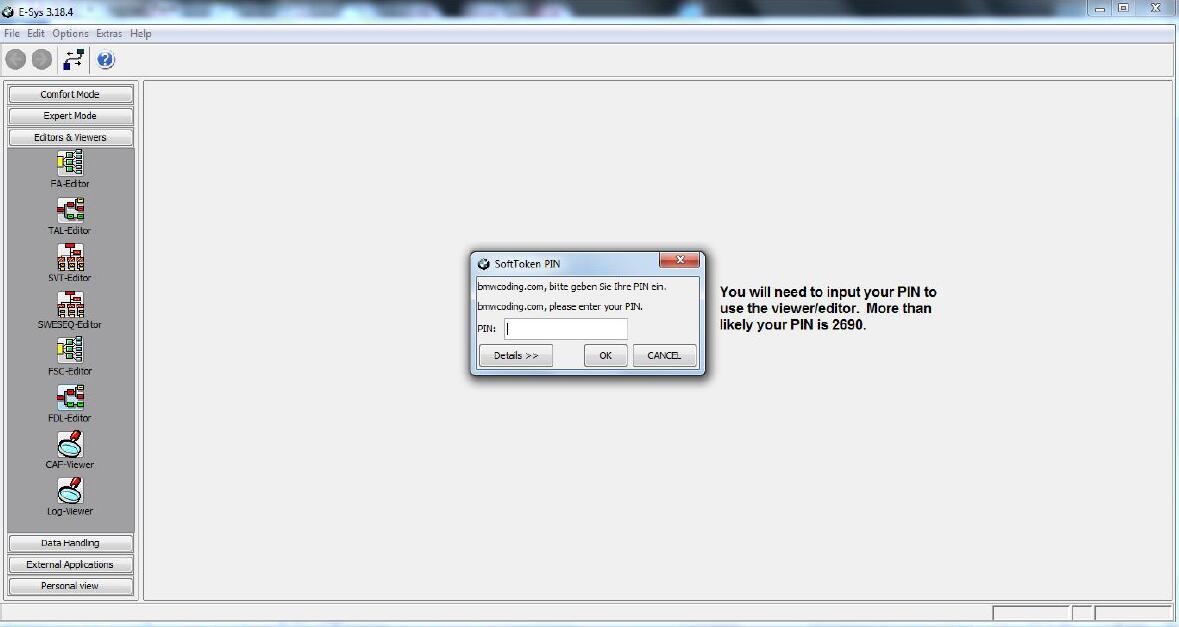 In the typical Windows environment click on the ellipse to connect to the files that you want to browse(.ncd files)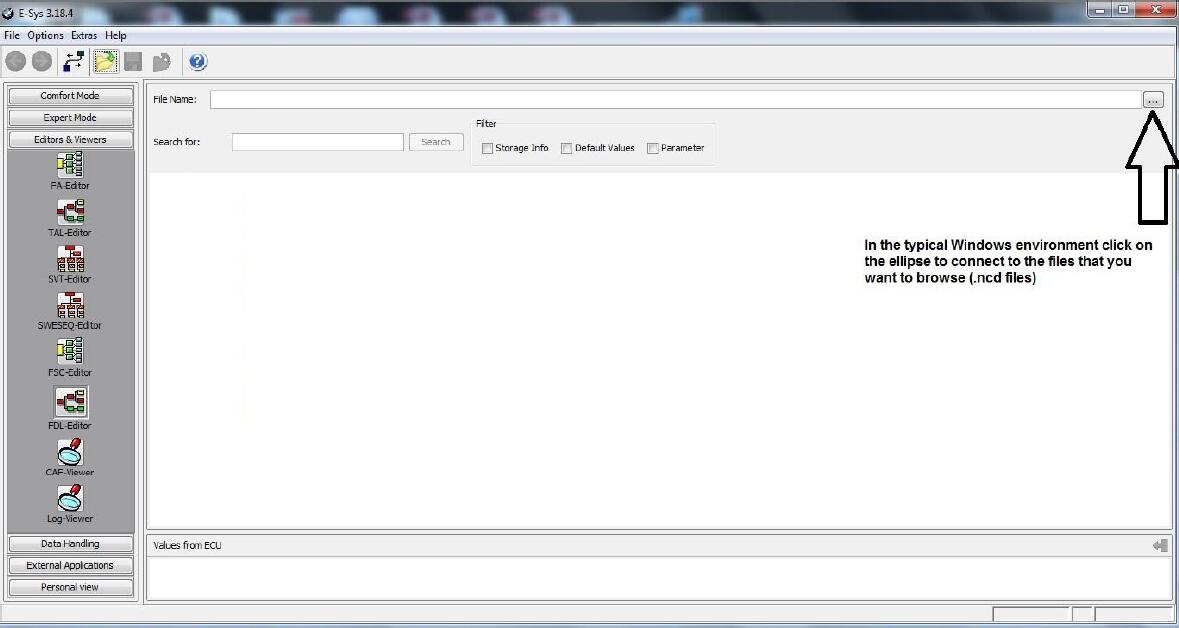 If after clicking the ellipses Windows does not open the correct location browse to C:/ESysdata/CAF.All your CAFDs should be located here in the form of .ncd files.At this point you don't know what are each file covers(FRM,HU_CIC etc.) so once you open the files feel free to rename then to something that has value to you.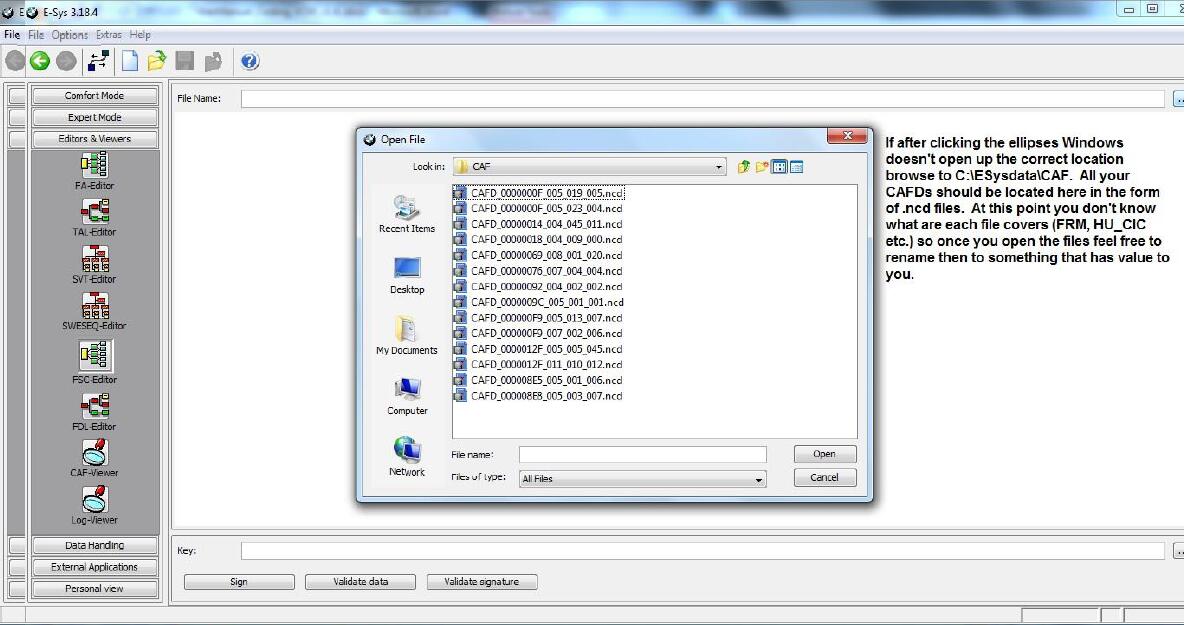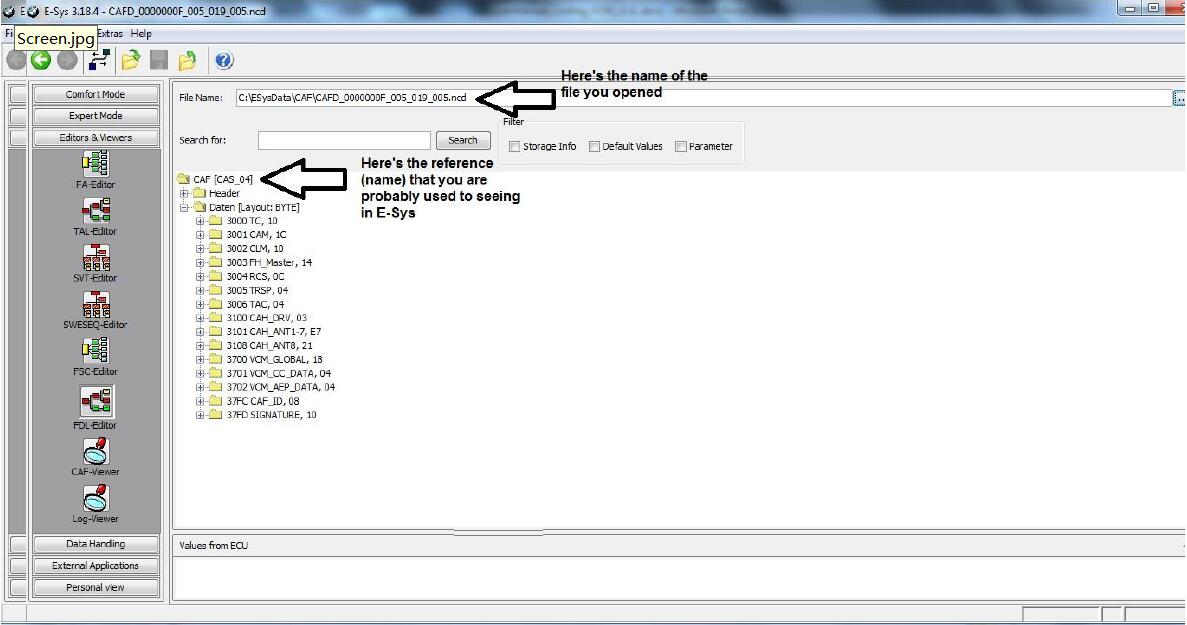 Now you can use the "search" block to look for the modules that you are looking to alter without fear of running out of laptop or vehicle power.
Remember-Do not "save" when exiting the document if you are using your original files.If you are using the generic files that E-sys creates each time you open a CAFD then it doesn't matter unless you are going to try to write the file back to your car.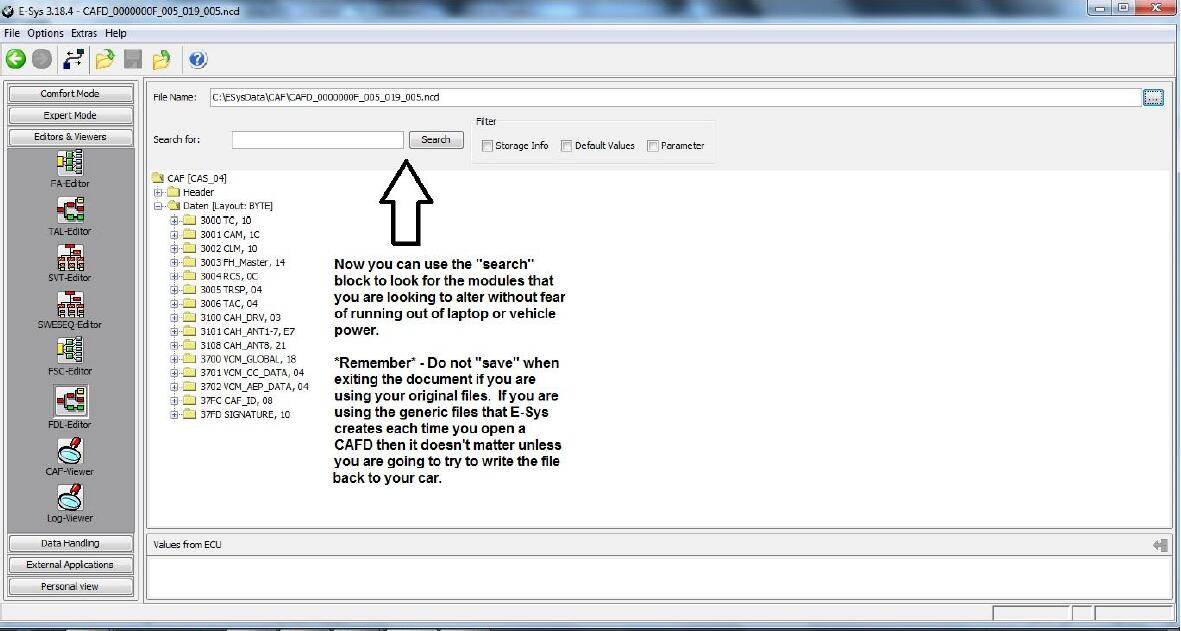 That's pretty much that as it relates to the "FDL-Editor." Feel free to explore and see what you can find.
CAF VIEWER
Next is the CAF-Viewer, which is obviously one icon down from the FDL-Editor.
The CAF-Viewer will allow you to look at all the available modules and codes sitting in the original BMW CAFD files (located in C:\psdzdata\SWE\cafd or C:\SWE\cafd).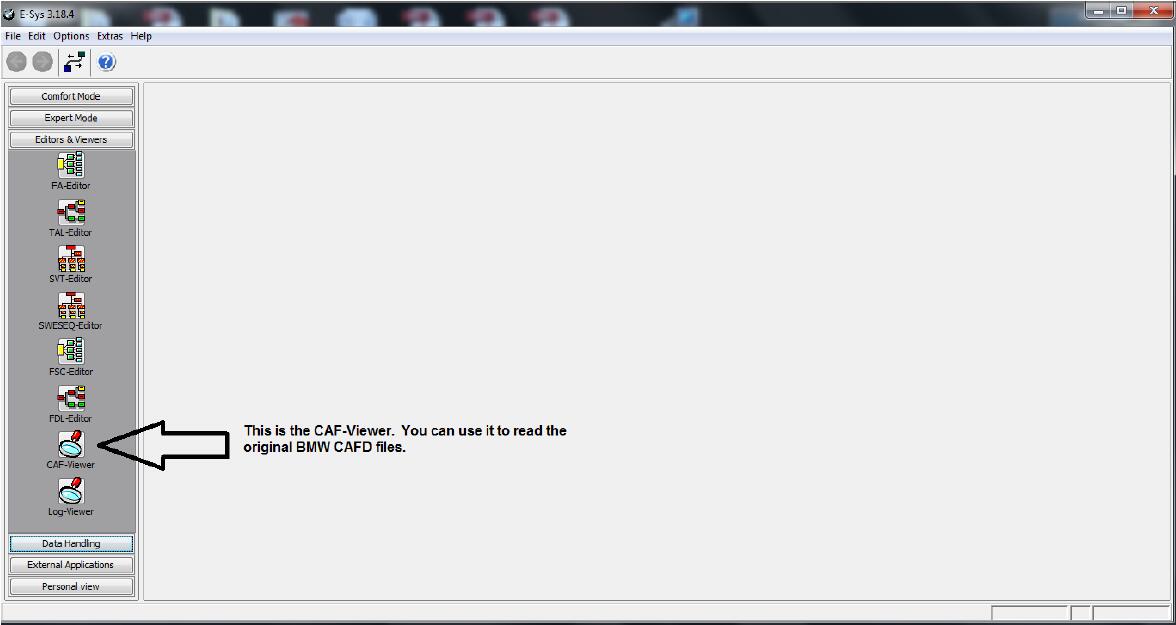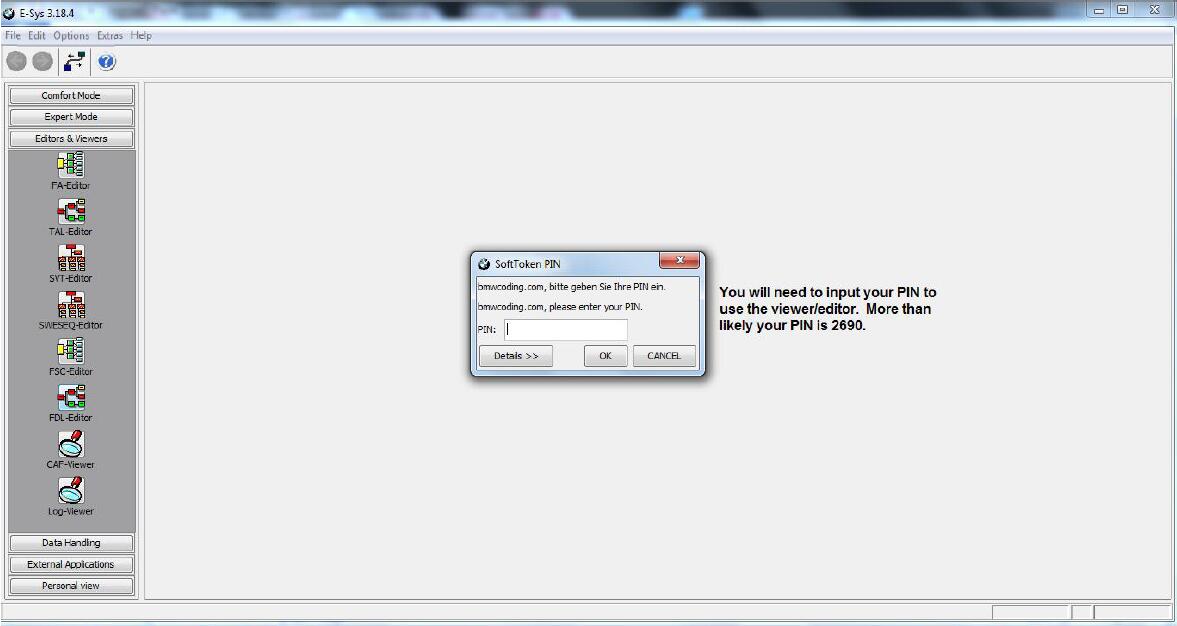 Click on the ellipses to open the location of the original BMW CAFD files.There are located in C:\PSDZDATA\SWE\cafd or C:\SWE\cafd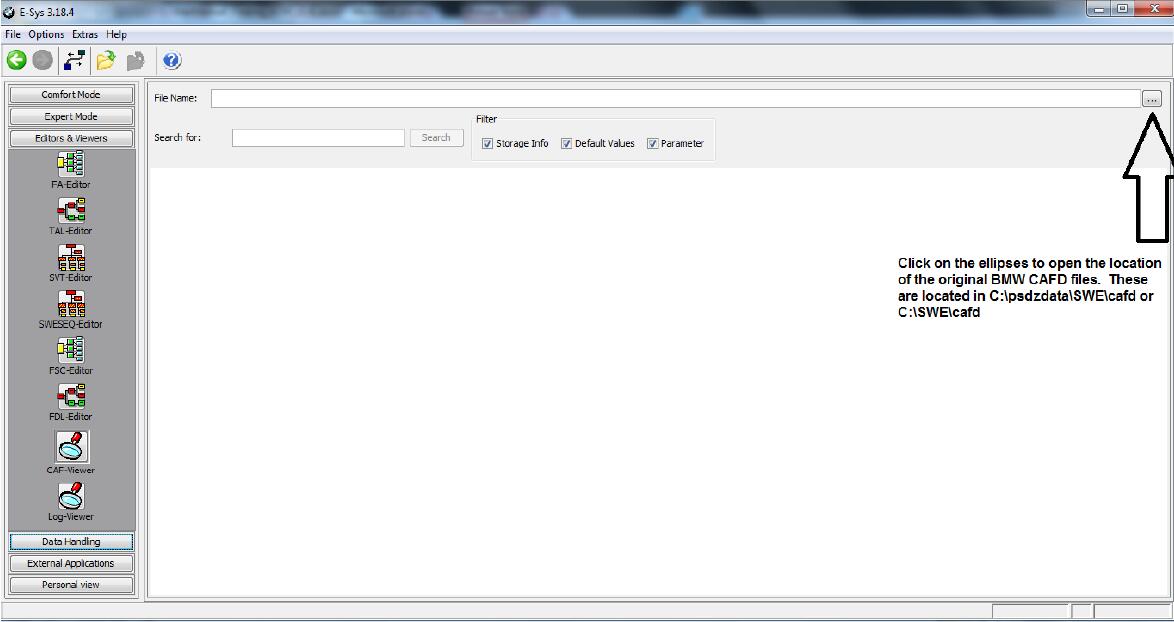 Now this is where it gets fun because there are a ton of CAFD files in the folder.To know which ones you should open you need to look at the set of default(originally named) CAFD files that you stored away for safekeeping.
As an example if I want to open the BMW KOMBI file that relates to my car I look at my original KOMBI file which is :CAFD_00000069_008_001_020.ncd.To find the BMW version i am looking for file that ends in 008_001_020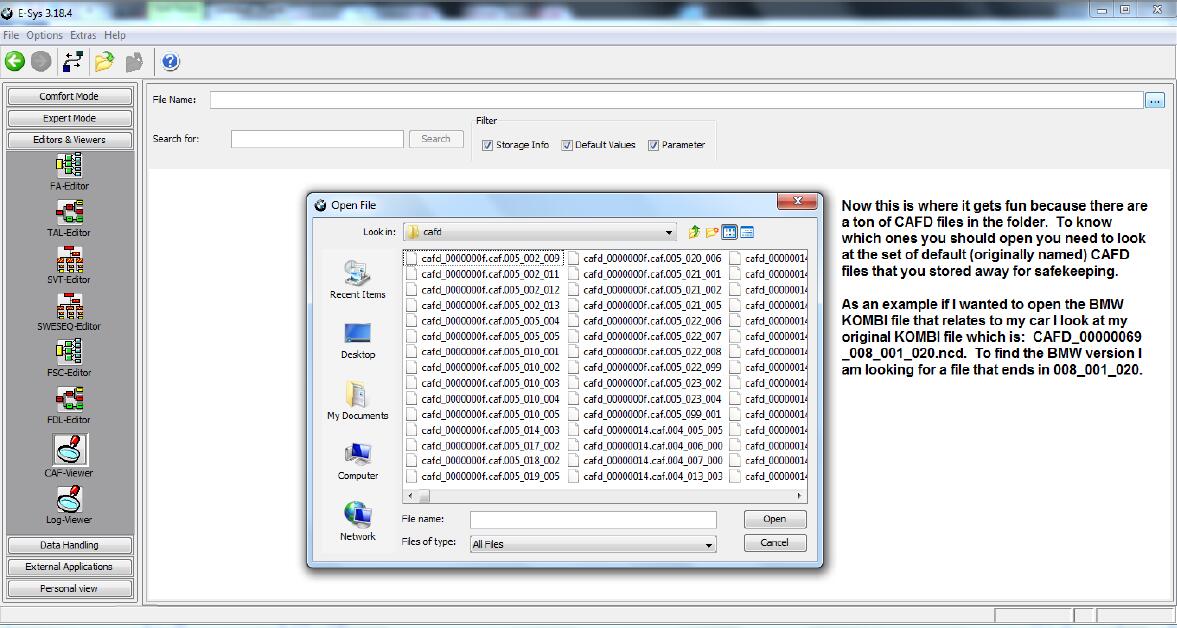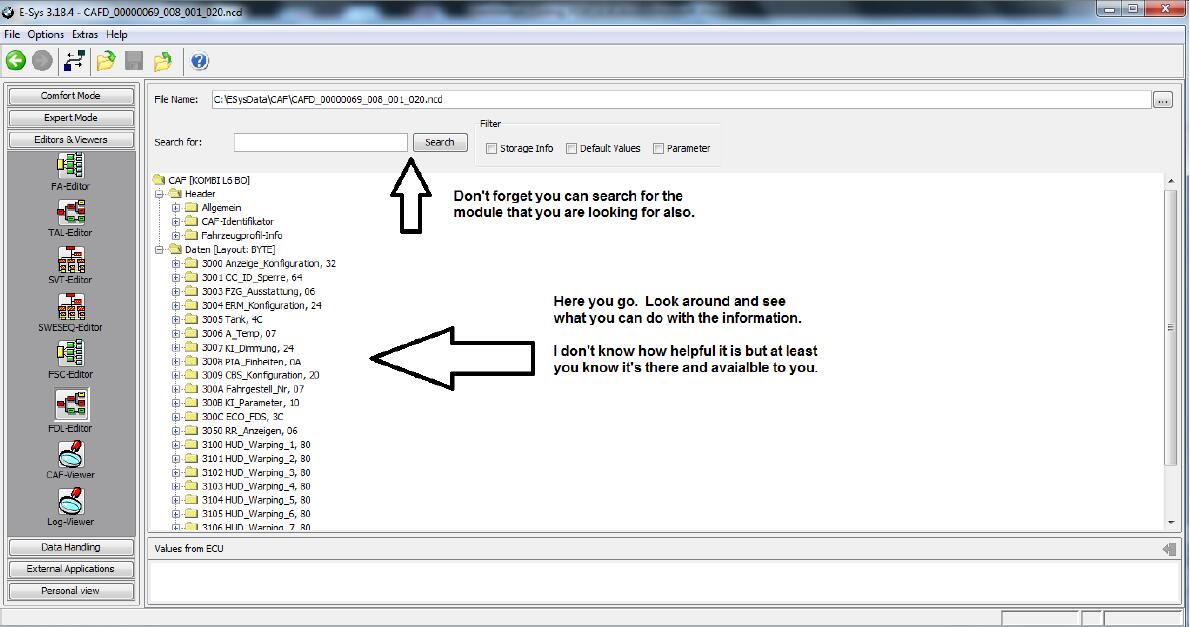 (Visited 85 times, 1 visits today)