The Mercedes C350 has a variable resonance intake manifold. This manifold can switch over from long intake runners to short intake runners by utilizing switch flaps and tumbler or flap shafts. There are two shafts, one on each side of the intake manifold. If you are getting error codes from the variable system, one of the first things you should check is the tumbler flap sensor for failure.Here I want to share the method how to replace tumble flap position sensor.
Note: If you have small enough hands that you can access the sensors then you do not need to remove anything. If you have hands larger than a ten year old you may need to remove other components.
Applicable Models:
Mercedes-Benz C350 (2008-14)
Mercedes-Benz GLK350 (2010-14)
Preparations:
Parts Required: Tumble flap sensor
Hot Tip: Be prepared to move things out of the way
Performance Gain: Working variable resonance intake
Complementary Modification: New air filter
Procedures:
You will need to remove the front and rear engine covers along with the air ducts.Please read the article I wrote before about: How to Remove Benz C Class W204 Engine Cover
Both sensors are located under the wiring harnesses and fuel rail (red arrows).If your hands are small enough to fit in there you can remove the T30 Torx screw and remove the sensor.If you hands are not small enough to fit,please see our article on fuel injector replacement for the steps needed to move everything out of the way.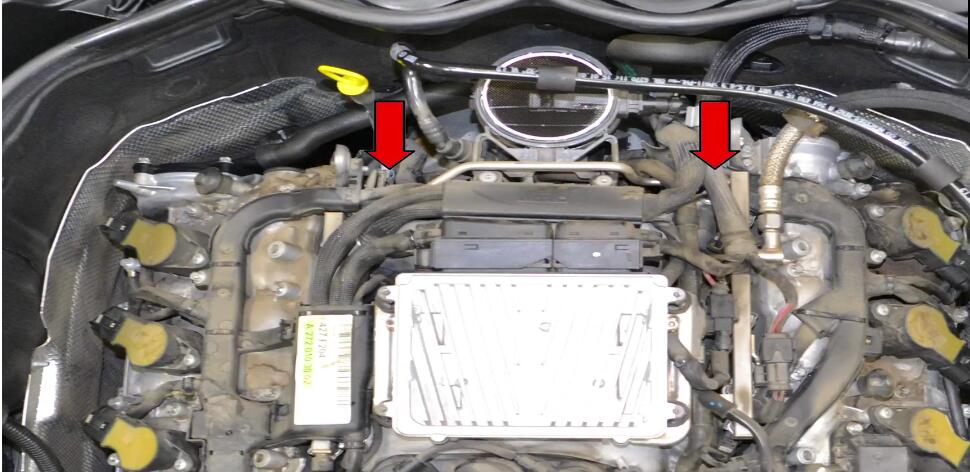 This photo illustrates the sensor and connection on the right side of the manifold.The small tab faces the rear of thecar.You need to insert a small flathead screwdriver and lift the tab (red arrow).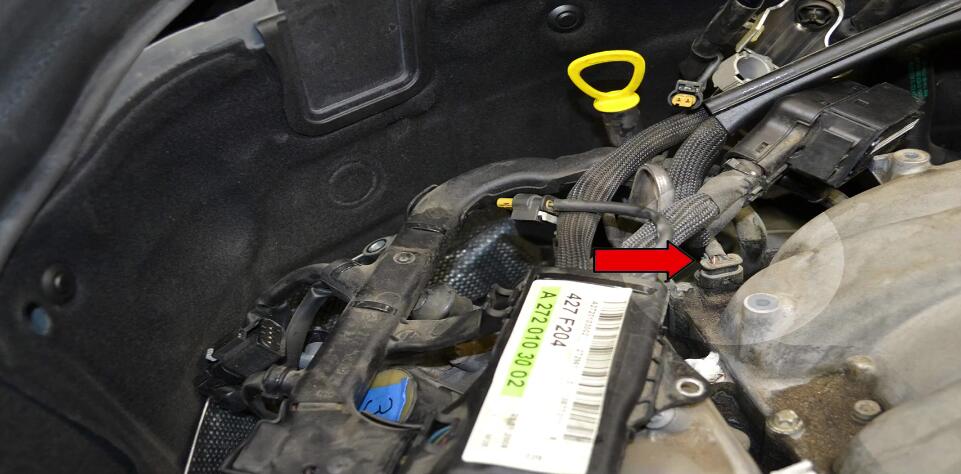 With the tab lifted gently squeeze it back and pull the connection (red arrow) straight up and off the sensor (yellow arrow).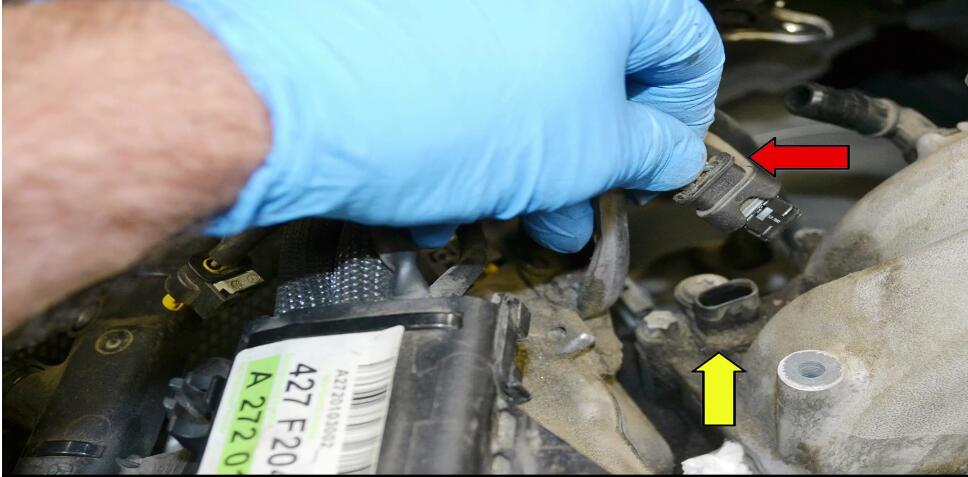 Make sure to clean the area around the sensor and use a T30 Torx to remove the single screw holding the sensor in place (red arrow).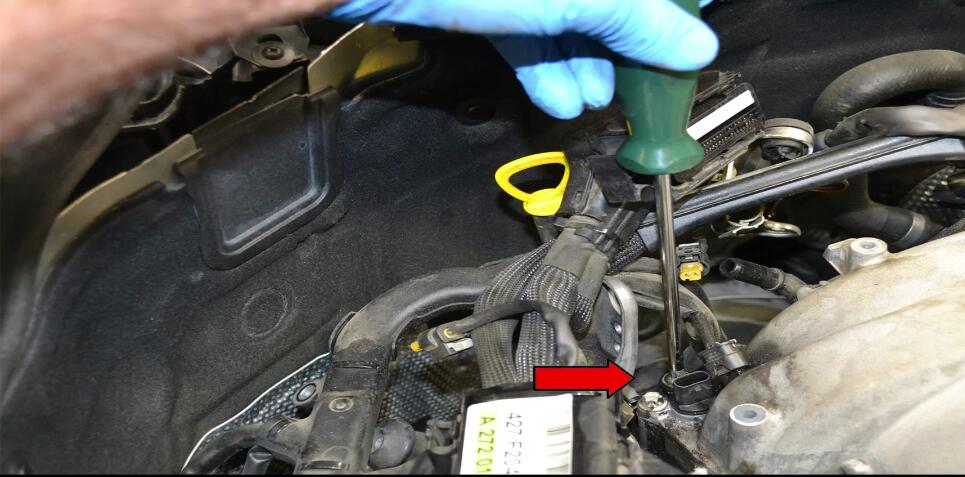 You can now pull the sensor up and out.The sensors can only be installation in one direction when reinstalling.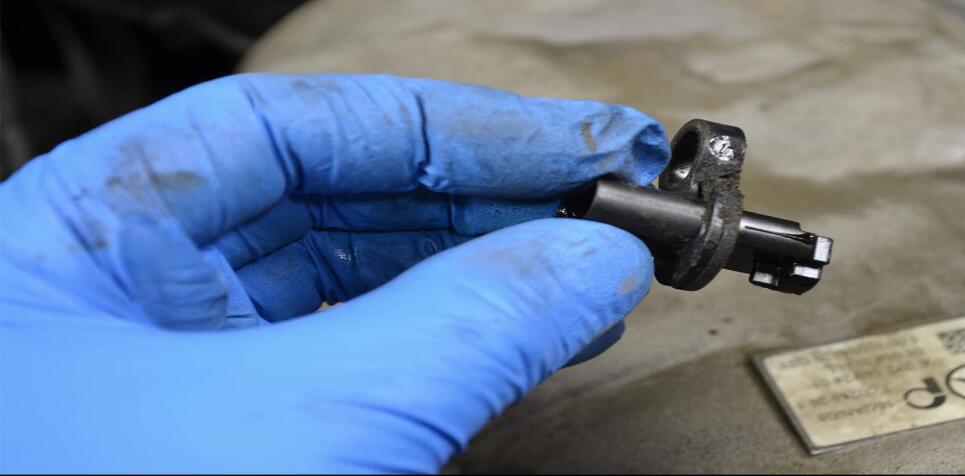 This photo illustrates the left side sensor with the fuel rail and harnesses removed (red arrow).Removal s the same as right side.Installation is reverse of removal.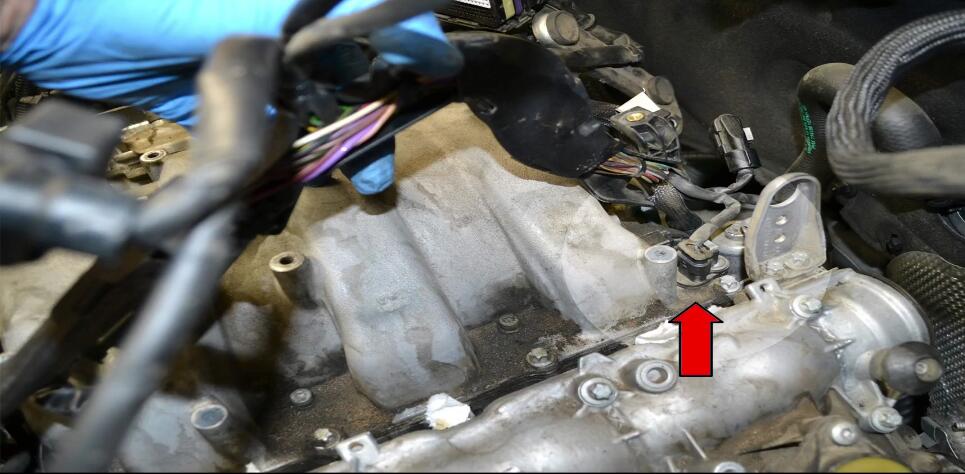 Done!
(Visited 193 times, 1 visits today)