Some 2007 model year Yaris vehicles may exhibit a M.I.L. "ON" condition with DTC P0335 (Crankshaft Position Sensor "A" Circuit). Improvements have been made to the Engine Control Module/ECM (SAE term: Powertrain Control Module/PCM) calibration to reduce the possibility of this condition occurring. Please use the following procedure to update the calibration.More about Toyota topics,please check:Toyota Trouble Repair
Related content:
Toyota Corolla 2014 MIL "ON" DTC P2646 and/or P2658 Repair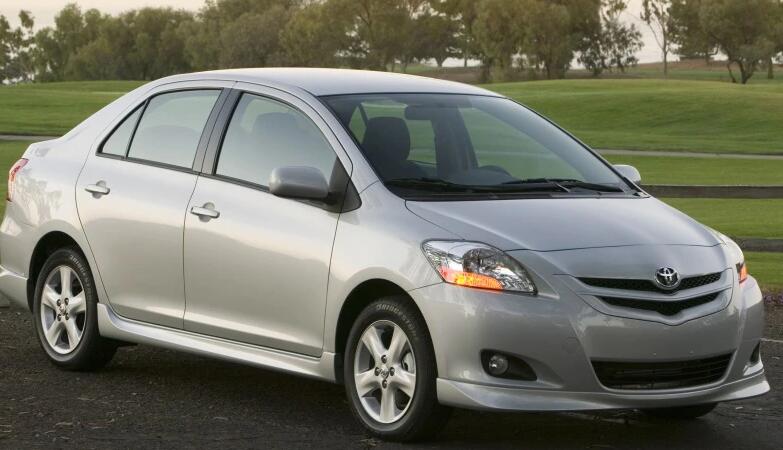 Part Information:
NOTE:
The ECM should NOT be replaced as part of the Repair Procedure.
Required Tool & Material:
GR8 Battery Diagnostic Station
Note:
The Diagnostic Tester is NOT recommended for flash reprogramming with this calibration file. Please use TIS Techstream or an approved J2534 interface to perform this update.
The GR8 Battery Diagnostic Station (P/N 00002–MCGR8) supersedes the Automatic Trickle Charger (P/N 00002–YA122–01) and Fast Battery Chargers (Associated P/N ASE6003 and Christie P/N CAPPDQ). P/N 00002–YA122–01, ASE6003, and CAPPDQ are now obsolete.
Repair Procedures:
1.Check for the Authorized Modifications Label affixed to the vehicle in the location shown in Figure 1. Confirm if the ECM (PCM) calibration has been updated. If the calibration listed is NOT the latest ECM (PCM) calibration—go to step 2.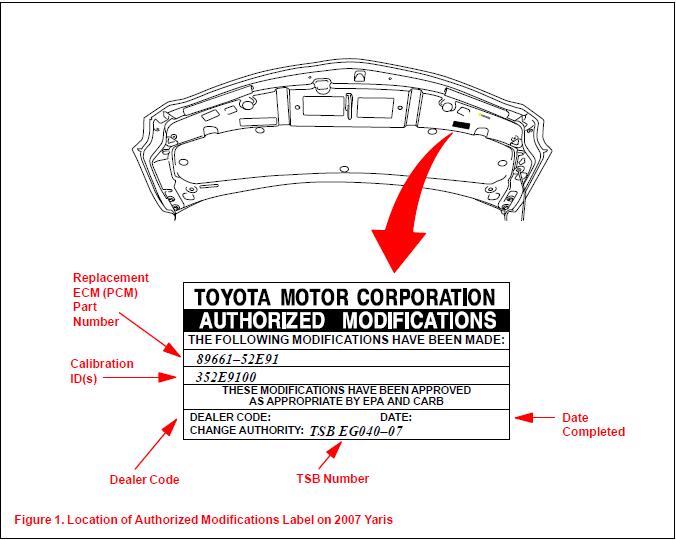 2.Flash reprogram the ECM/PCM.
NOTE:
The GR8 Battery charger MUST be used in Power Supply Mode to maintain battery voltage at 13.5 volts while flash reprogramming the vehicle.
For details on how to use the GR8 Battery charger please refer to the GR8 Instruction Manual, located on TIS, Diagnostics – Battery.
3.Install the Authorized Modifications Label.
A.Using a permanent marker, enter the following information on the label:
–ECM/PCM part number: [Refer to the Parts Information section for the
–CURRENT PART NUMBER]
–Calibration ID(s): [Refer to the Calibration Identification Chart for the NEW CALIBRATION ID]
–Dealer Code
–Repair Date
–Change Authority (this TSB number): EG040–07
B.Affix the Authorized Modifications Label to the vehicle at the location shown in Figure 1. The Authorized Modifications Label is available through the MDC,P/N 00451–00001–LBL.
4.The repair is complete. Test drive the vehicle to confirm normal operation.
5.Clear any DTCs that set during the reprogramming process.
(Visited 193 times, 1 visits today)