This instuction shows step-by-step guide on enabling day-time running lamp menu on Fiat Punto Evo 2009. This involves configuring body module and transferring configuration data to instrument panel.
Preparation:
FiCOM For Fiat/Alfa/Lancia Diagnostic software Free Download
How to Install and Quick Start FiCOM Diagnostic Software
Procedures:
Connect vehicle and FiCOM, running FiCOM.
Click "Select Control Unit"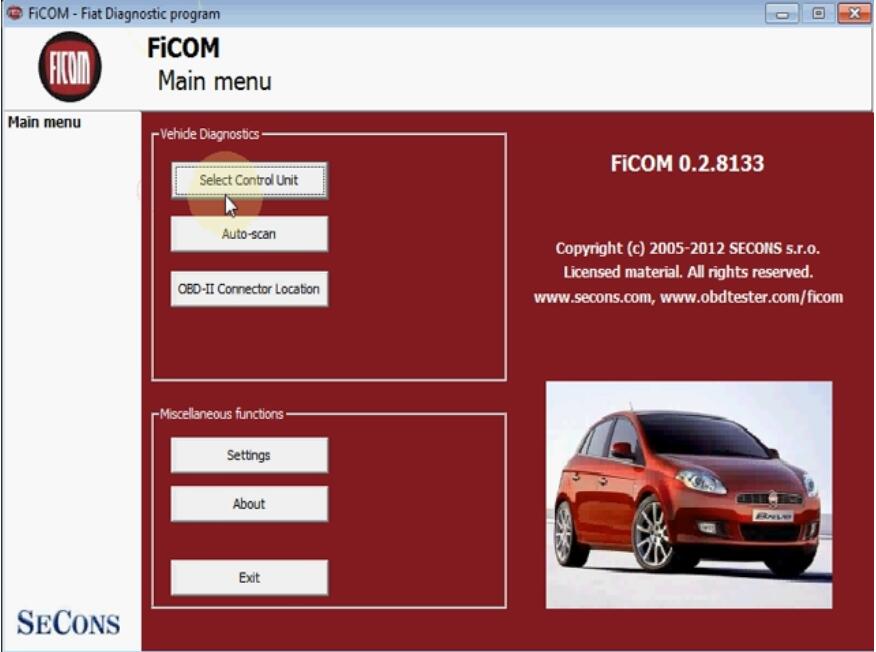 Select correct vehicle model, click "Go"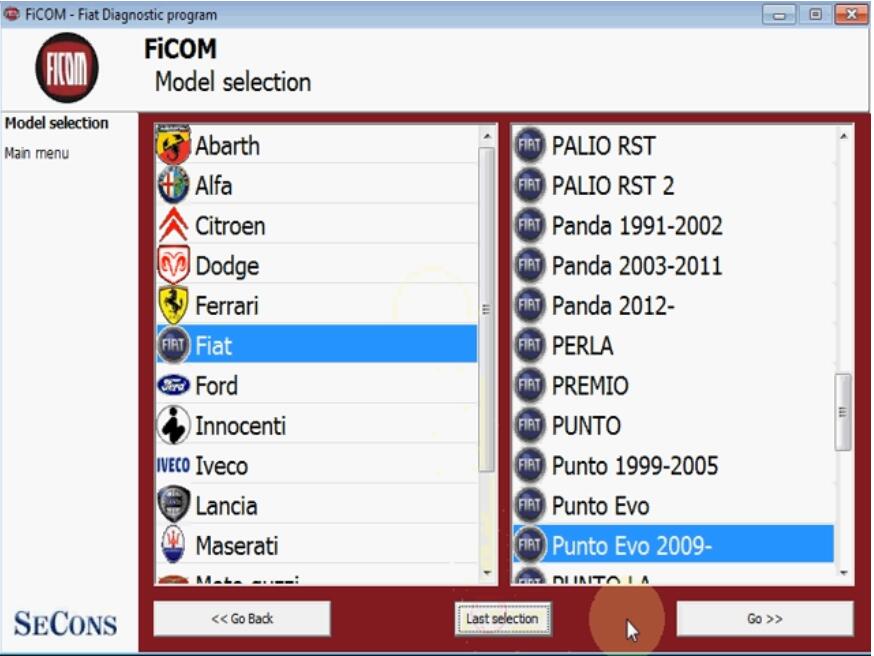 Click "Body"–>"Body Control Module(BSI)"–>"Go"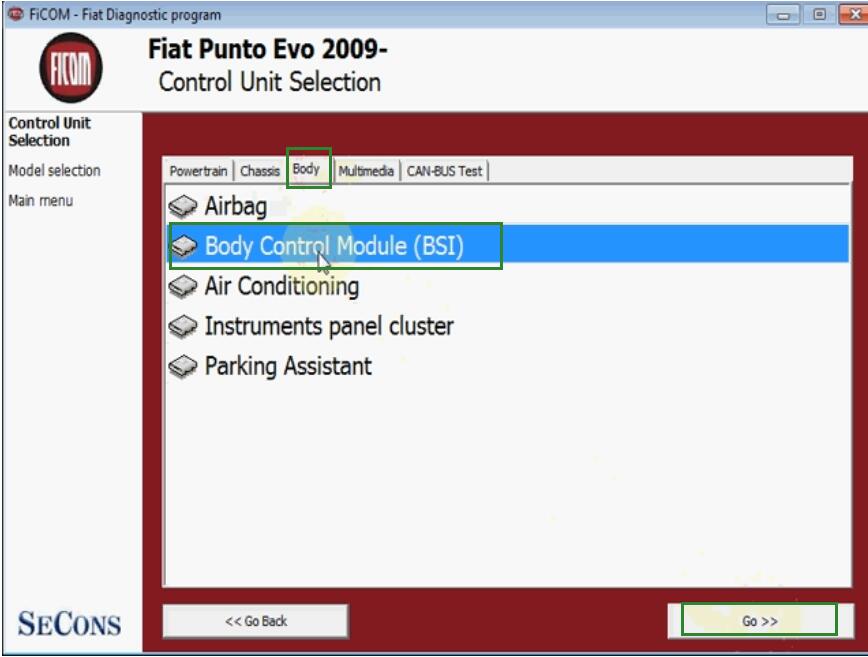 Click "Read Fault Code Memory"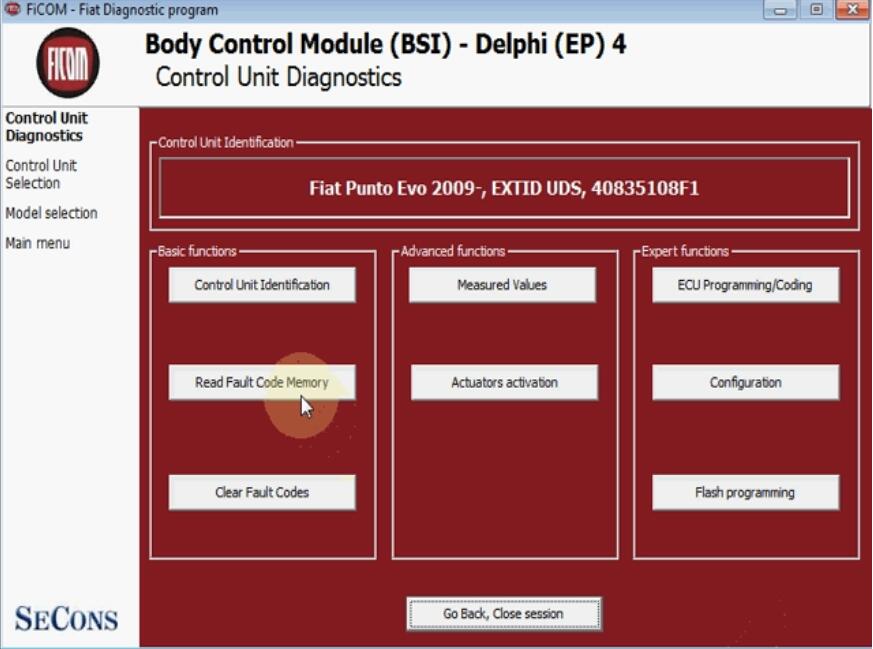 There is fault code "B1027-13", click "Clear fault Codes"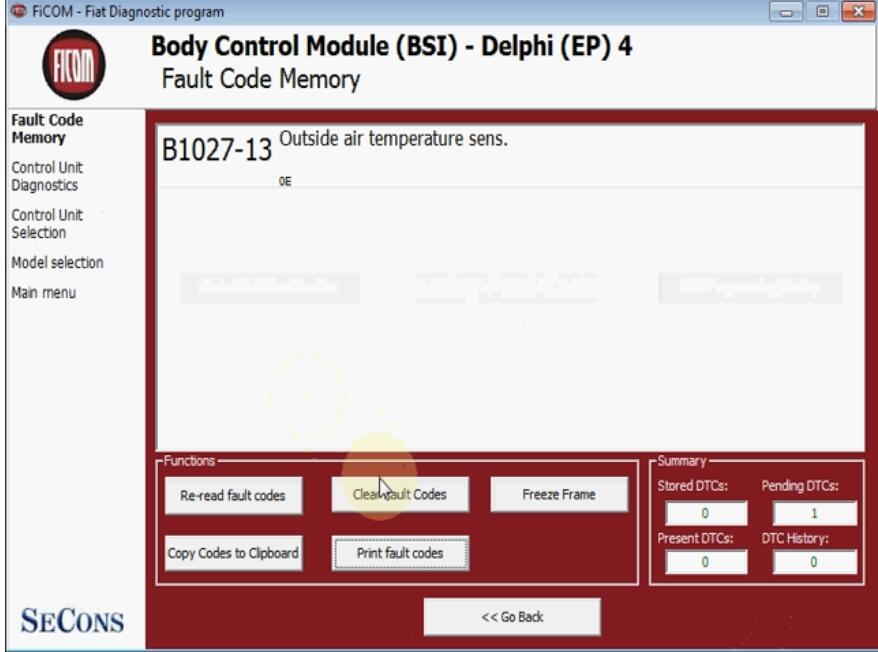 Fault codes were successfully clear. Click "OK"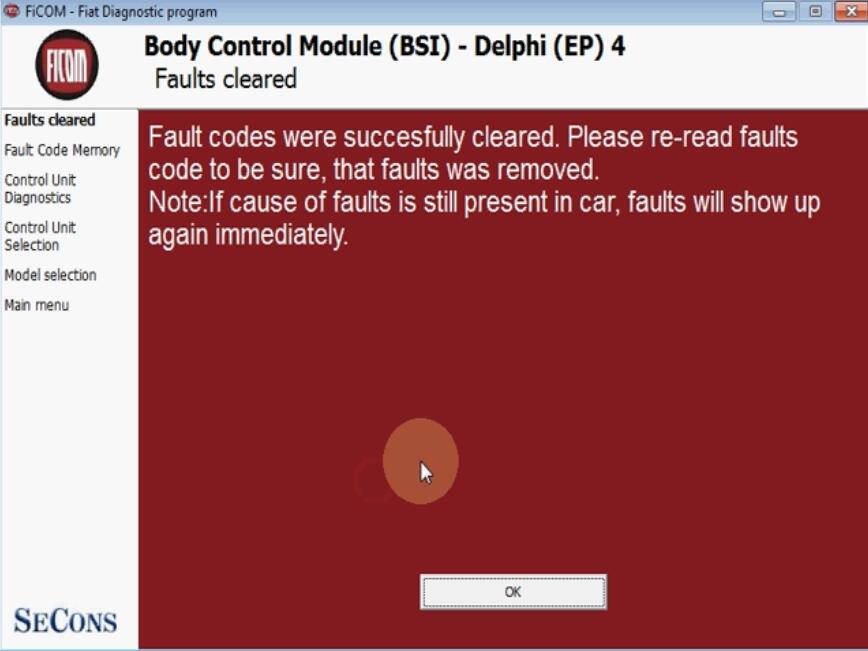 Click "Re-read fault codes", there is nothing show on. Click "Go back"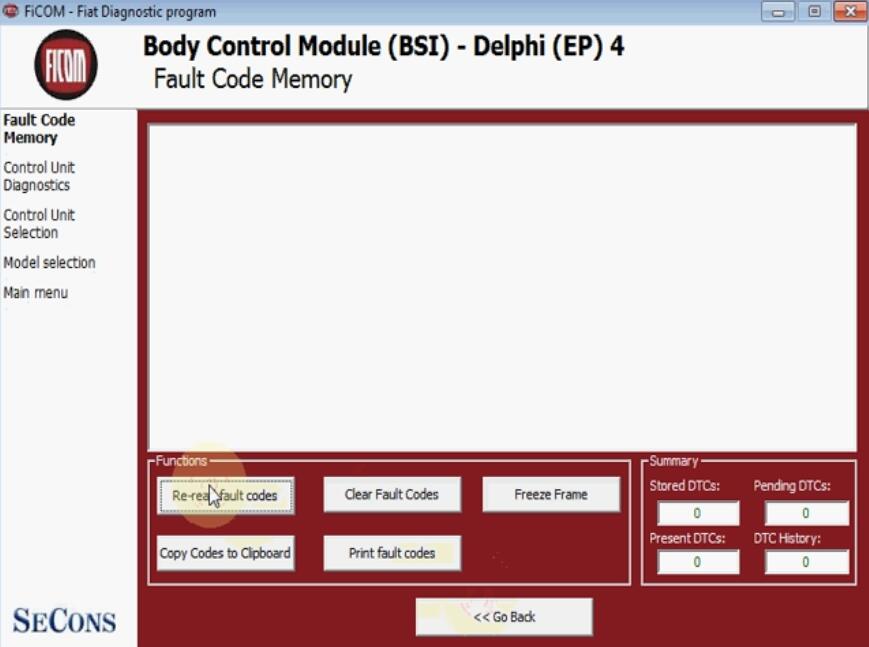 Click "Configuration"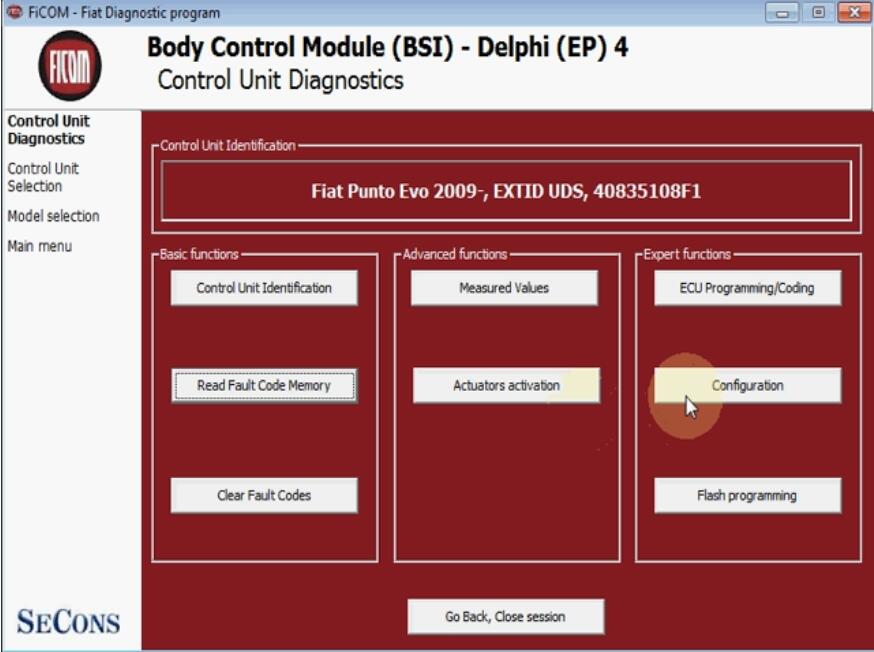 Scroll down and select "Daytime running lamp menu", click "Edit"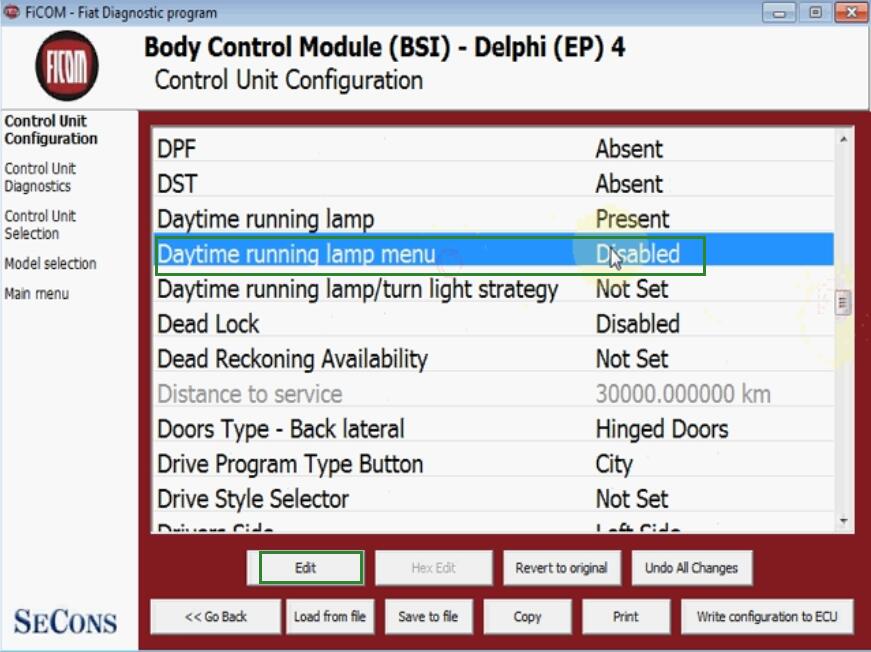 Change statue "Disabled" to "Enabled", click "Continue"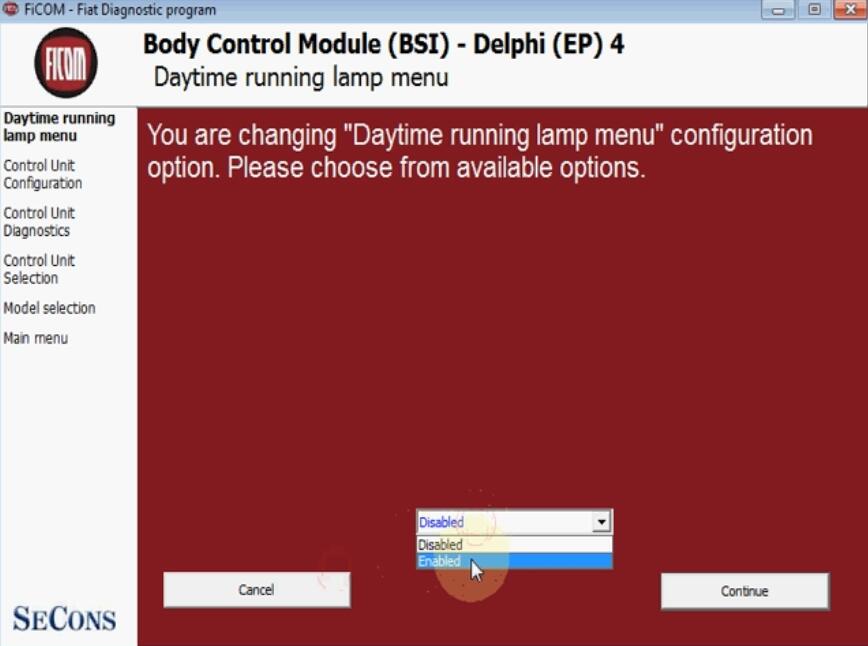 Click "Write configuration to ECU"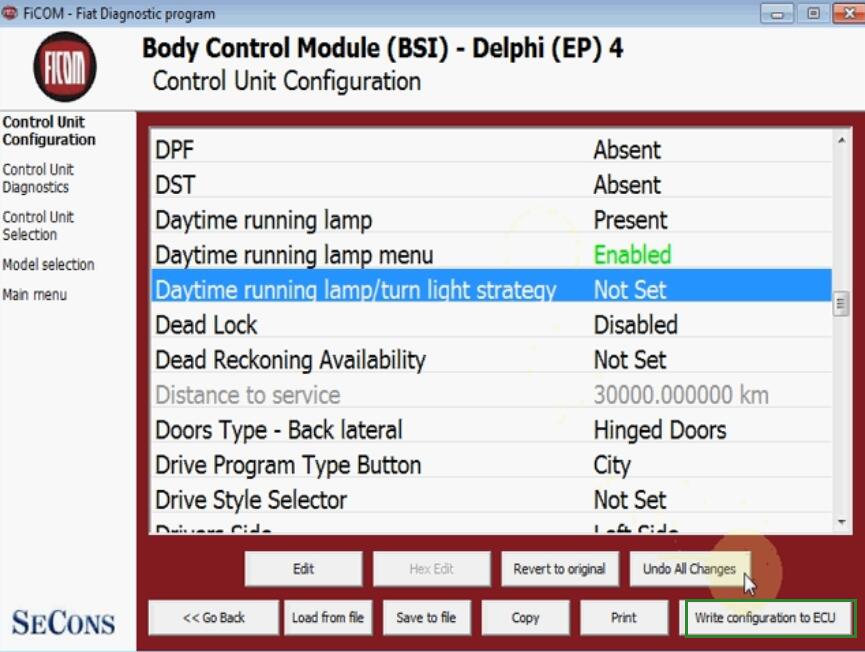 Click "Yes"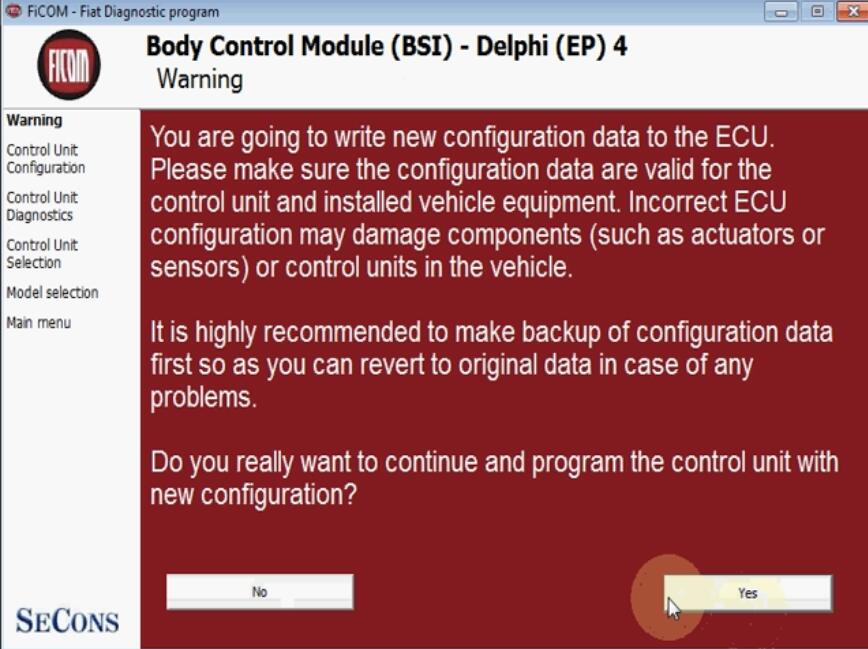 Configuration was successfully written to the ECU, click "OK"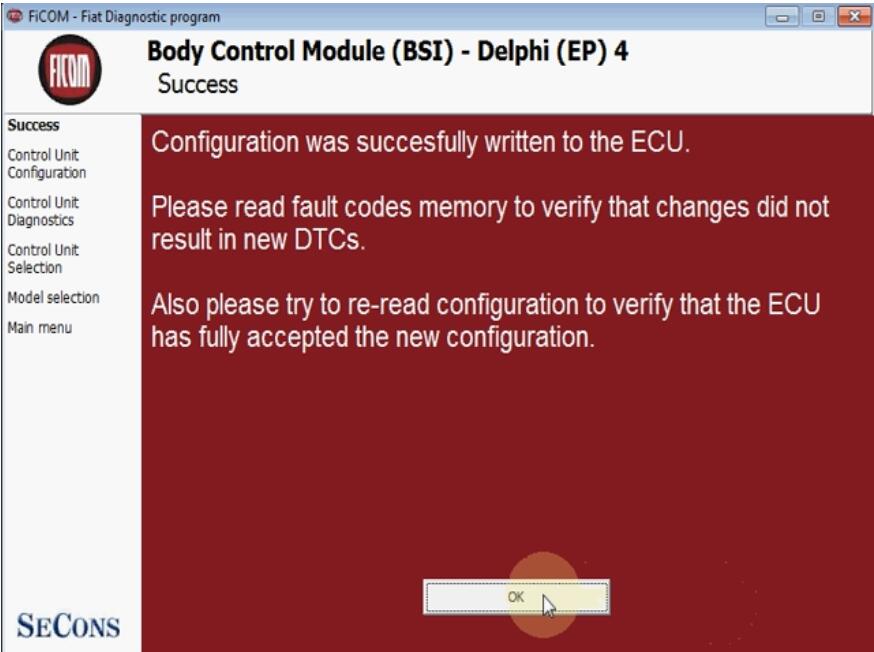 Return to the previous menu, click "Read Fault Code Memory"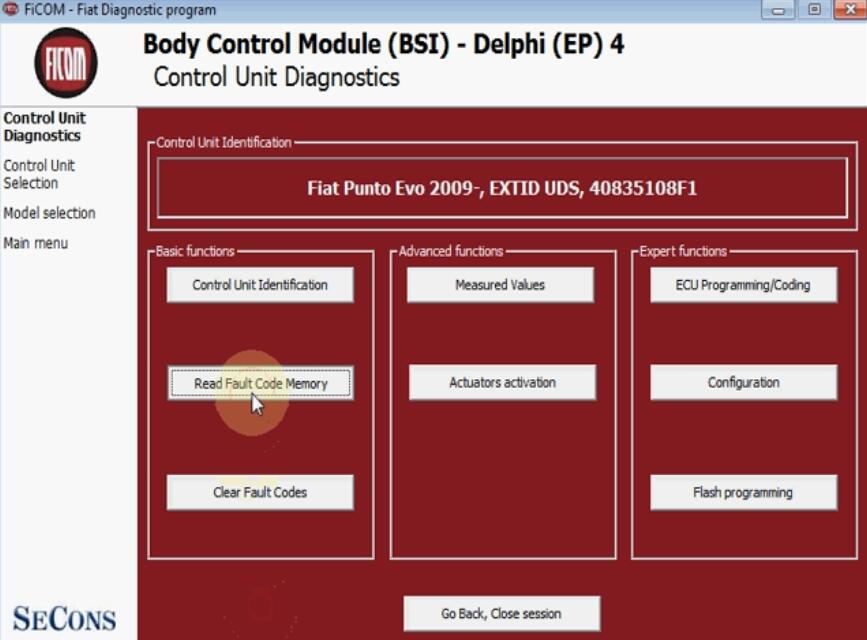 There is no DTCs, click "Go back, close session"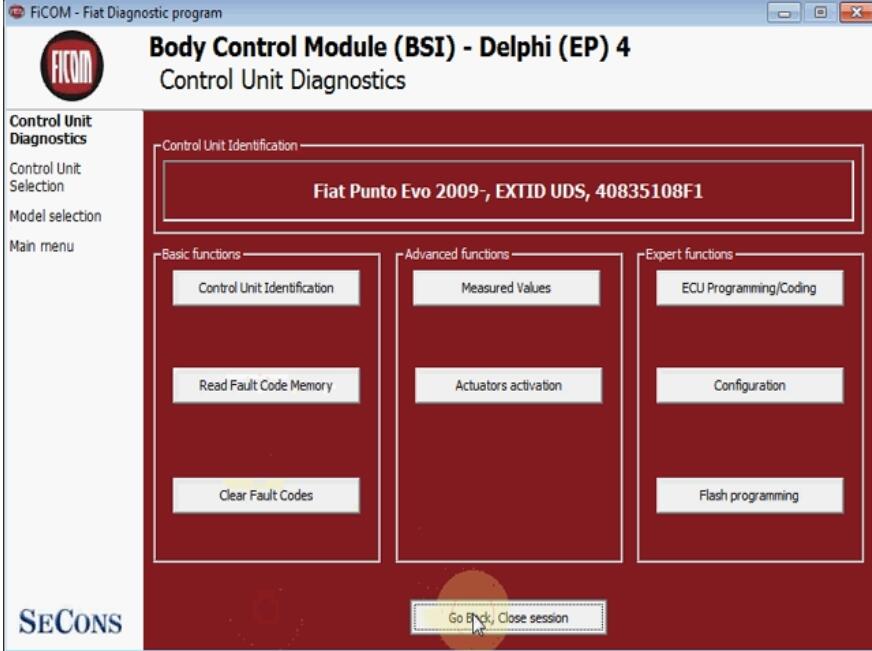 Select "Instruments panel cluster"
Click "ECU Programming/Coding"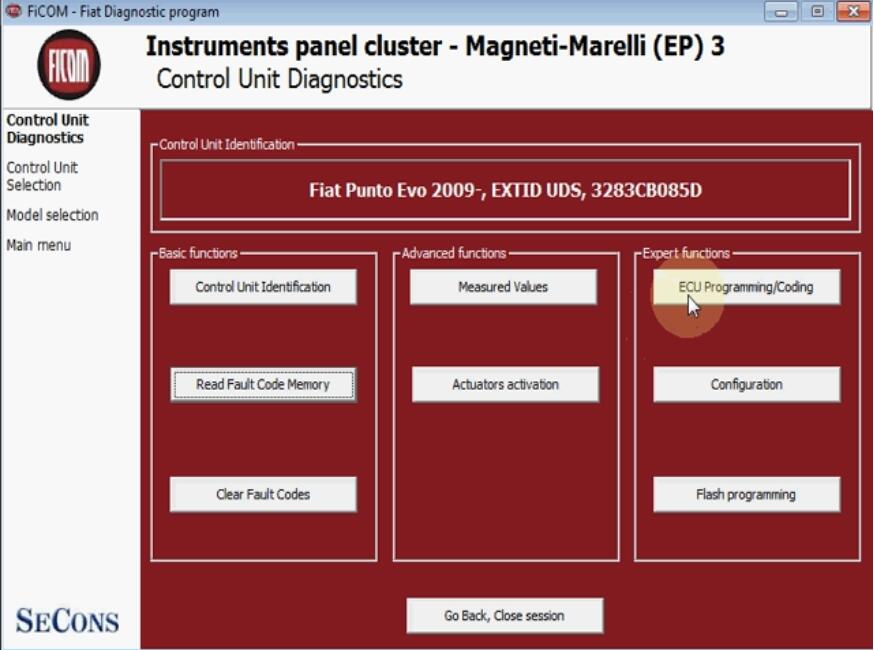 Click "Transfer Configuration from Body Control Module"–>"Go"
Coding operation Transfer Configuration from Body Control Module was successfully finished ,coding was done. Click "OK"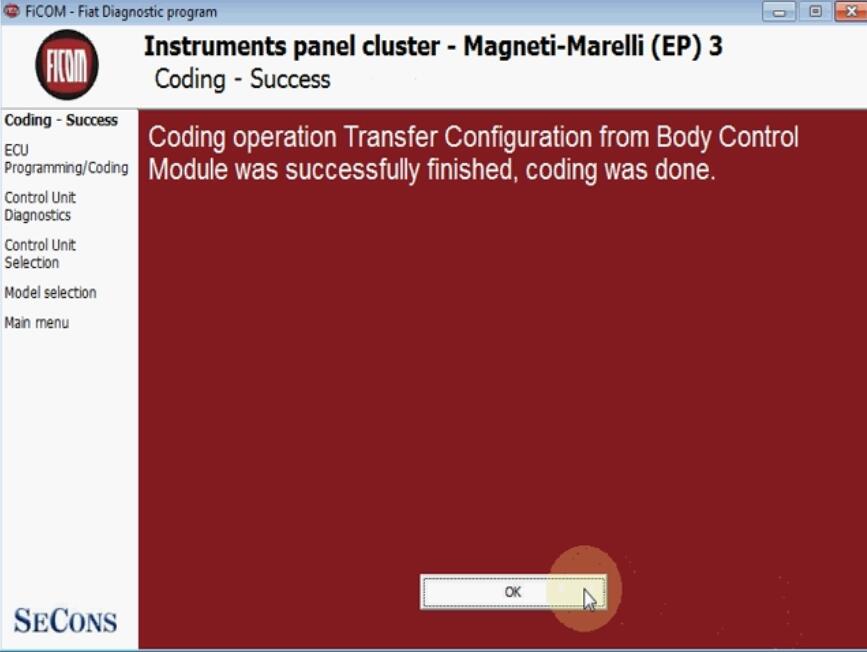 (Visited 100 times, 1 visits today)