This instruction show you guide on how to use Bobcat Analyzer Service software to do hydrostatic pump calibration for Bobcat 5600 A Series ToolCat.More calibration guide please refer on Bobcat Advanced Troubleshooting System.
Warning:
Put jackstands under the front axles and rear corners of the frame before running the engine for service.Failure to use jackstands can allow the machine to fall or move and cause injury or death.
Operator must be in the drivers seat with the arm rest down.NOTE: To get the pump calibration to work make sure to use the key on the remote start tool and press the traction lock override on the remote start tool.If the machine is started without using the remote start tool the drivers seat arm rest must be in the down position for the pump calibration procedure to work.
Procedures:
Run Bobcat Analyzer software and select "Diagnose/Calibrate"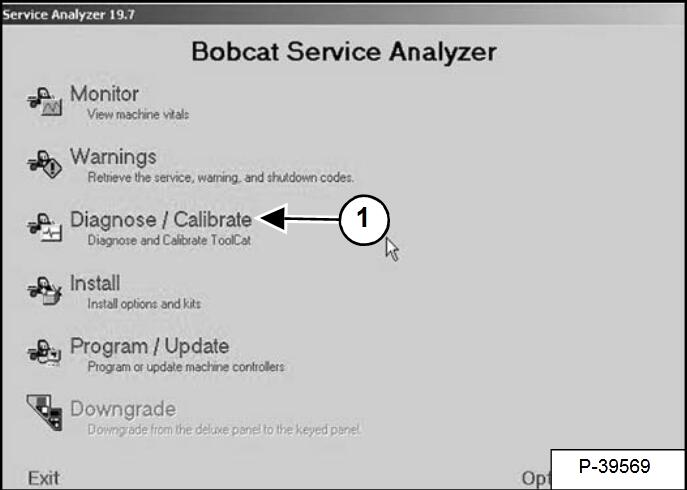 NOTE: The wheels will rotate during this procedure keep bystanders away from the wheels
Select the Pump (Item 1) from the Diagnose/Calibrate screen. Follow the instructions on the Service PC.NOTE: There will be a "Calibration Completed"message after the calibration is completed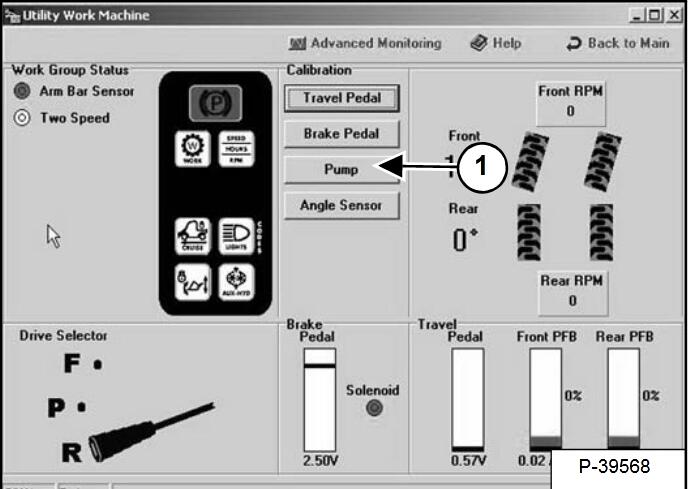 (Visited 17 times, 1 visits today)