In this post,car-auto-repair.com will share you a method to calculate PIN code from BCM dump.Firstly you need use some programmers to read out dump files from BCM.And before calculating,you need use programmer to read out dump file from Opel Corsa-D BCM.
Procedures:
Remove BCM and disassemble the cover to take PCB out.
Then according to the diagram,solder wires on PCB.In this example,we take VVDI Programmer as example,the diagram show on the software.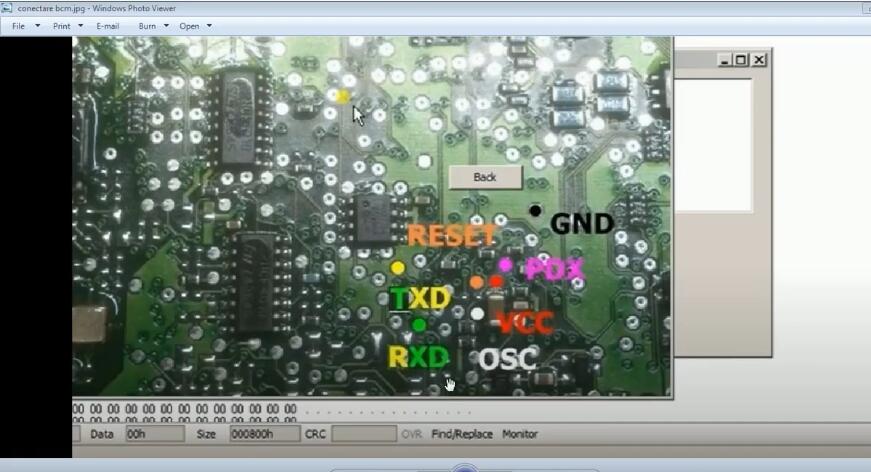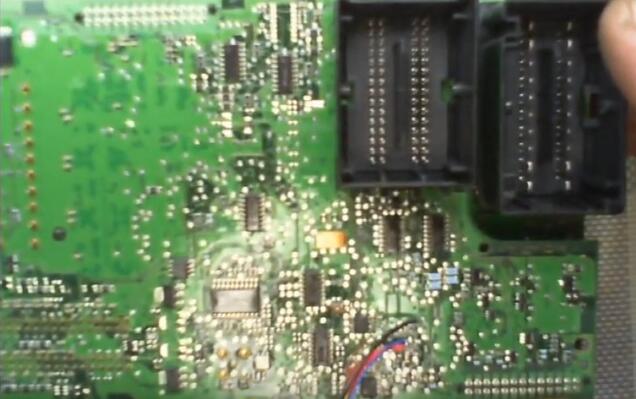 Select "2-MCU"–>"RENESAS-V850"–>"D70F3379"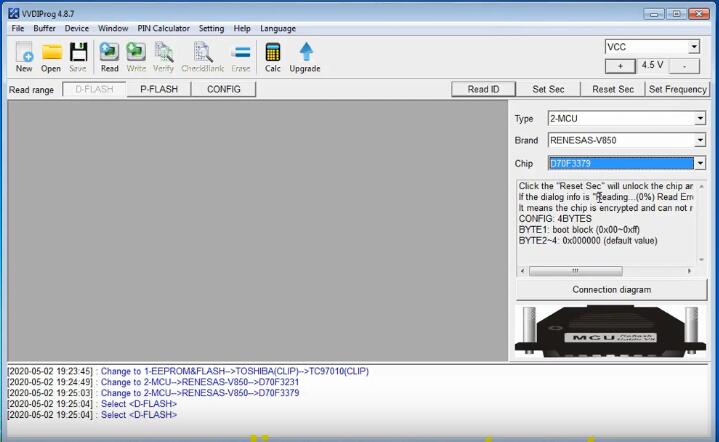 Select "P-FLSH" and click "Read" button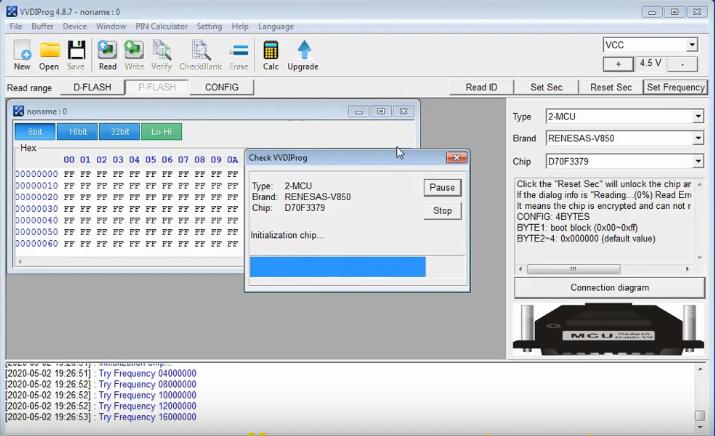 It will take several minutes to read out P-FLASH data from BCM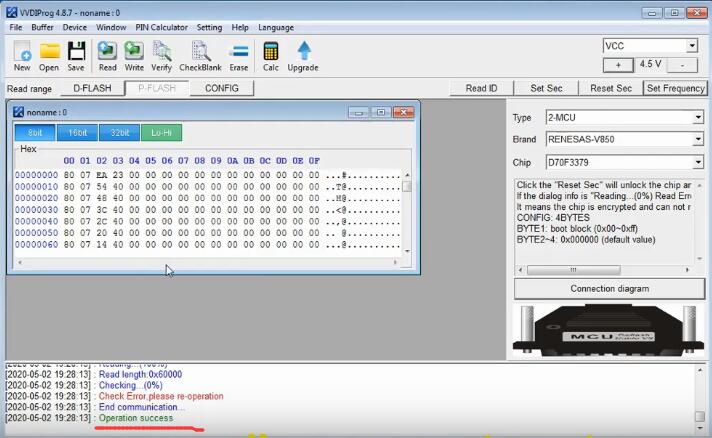 Save the P-FLASH data on your pc
And then open it with a editor,like HEX Workshop Editor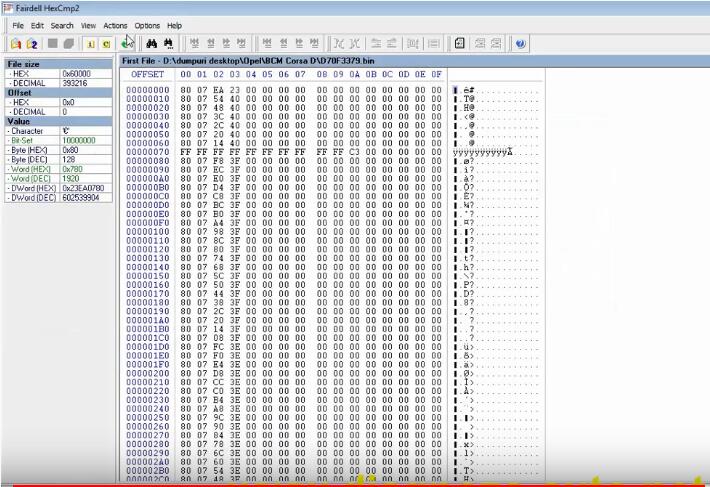 Now you can calculate PIN code from BCM P-FLASH dump:
Open dump from FLASH and read value from address 3FD0 3FD1 3FD2
In this example,I have value F8 9A 5D
Double value from address 3FD1
Now we get value:F8 9A 9A 5D
Open dump from EPROM and read value from address 0010 to 0013
Save value,i have in EPROM dump to address 0050 to 0053
In my example i have CC A8 A8 65
Now open HEX calculator and make value FLASH XOR value EPROM
In my case,F89A9A5D XOR CCA8A865=34323238
Ignore 3 and find value 4228
Now read reverse the value and it is PIN code:8224!
(Visited 169 times, 1 visits today)