Improved lowering speed has increased flow rates through the hydraulic oil cooler. This increase in flow has caused an increase in pressure at the cooler inlet. The cyclical nature of this pressure increase varies with truck application and may result in an external leak caused by fatigue. This illustration show you guide on how to repair external oil cooler leaks for Bendi B40i4 lift truck.
Related Contents:
Landoll Bendi Forklift Service Repair Manual Download
High flow rate return flow must be diverted from the cooler directly into the hydraulic reservoir.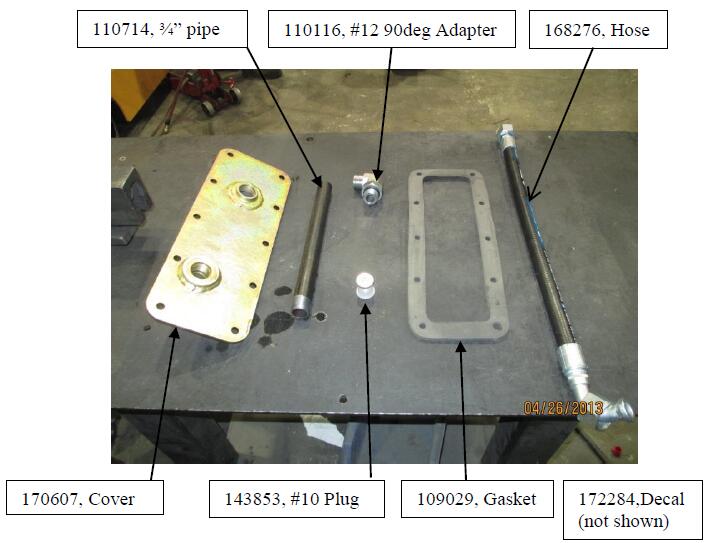 TOOLS
9/16" socket with extension and ratchet to remove tank cover
1-3/8" angle wrench to remove existing tube, a crow's foot socket in the same size is recommended as an alternate tool.
1-1/4" angle wrench, to hold fittings while removing/replacing tube.
3/8" hex wrench, to install port plug.
1-1/2" combination wrench, to install hose.
Clean drain pan/receptacle or shop vacuum.
Towels, to clean up any oil spills.
Procedures:
Installation of this bypass kit involves the removal of an existing steel tube, plugging of a port in a manifold block and replacing the reservoir top cover. The tube is replaced with a hose in the kit to provide the fluid to bypass the cooler and flow directly into the reservoir. Steps and photos show the necessary tasks.
Note: Oil will spill during this operation. Either drain the reservoir to a level below the hydraulic valve or remove the breather from the existing tank top and install supplied 90 deg fitting. Connect a shop vacuum to this fitting and turn vacuum on. This slight negative pressure will reduce the amount of oil loss during the removal of existing parts and the assembly of the kit.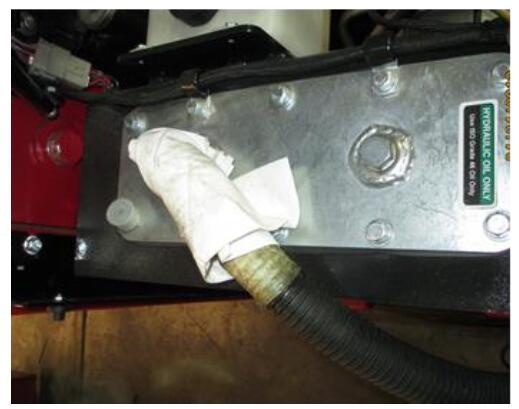 Remove right side door for better access to existing return tube.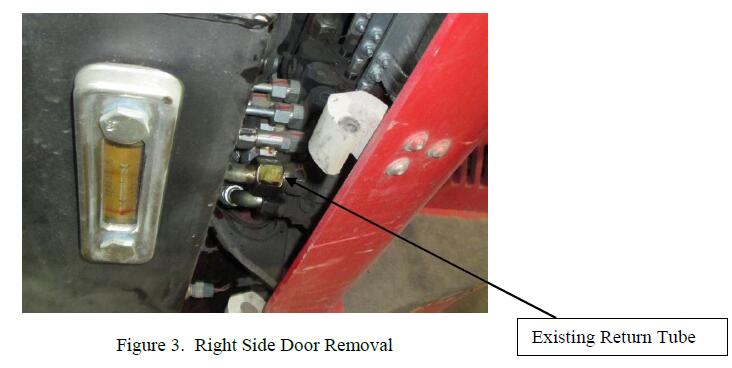 Figure 4 shows manifold end of return tube. Remove tube and fitting. Replace fitting with supplied plug.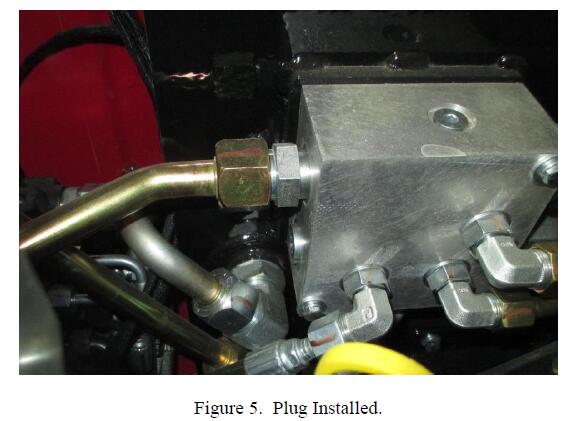 3.Prior to replacing the tank top, install hose onto valve. Connect elbow end to valve as shown in figure 6. Tighten as much as possible without a wrench.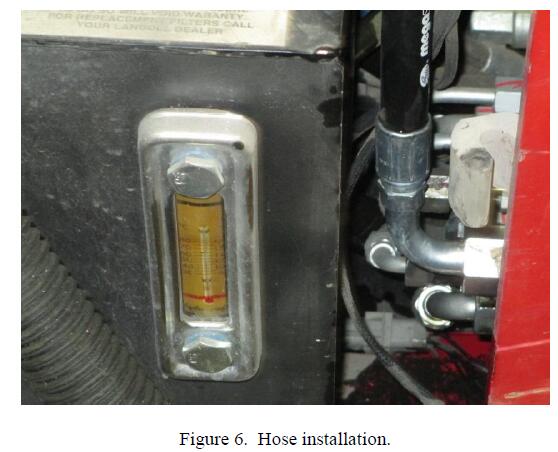 4.Next, remove vacuum, if being used. Assemble ¾" pipe to bottom of tank top as shown in Figure 7.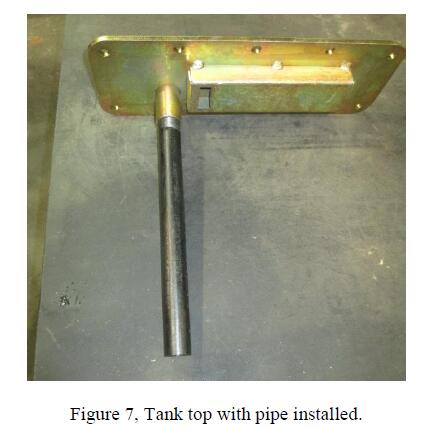 5.Remove existing tank top. Install new gasket, new top, install elbow into top, install breather, and attach return hose. Tighten fitting in tank top. Tighten each end of the new hose. Replace any lost oil. Operate truck, raise and lower mast to check for leaks.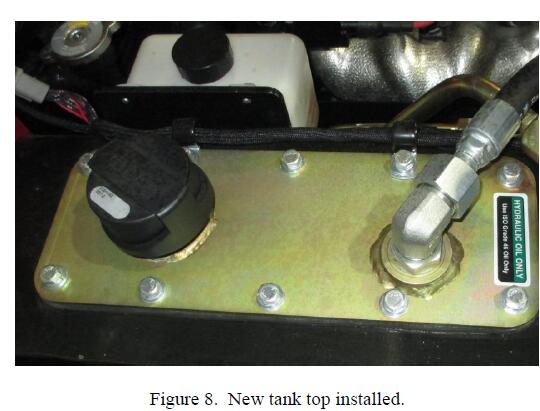 More repair case for Bendi trucks,please refer to:Landoll Bendi Truck Trouble Repair.
(Visited 40 times, 1 visits today)