This instruction show you the guide on how to use AVDI programmer to do all keys lost programming for Peugeot 3008 Delphi UDS 2016+.And for more auto key programming,check this category:auto key programming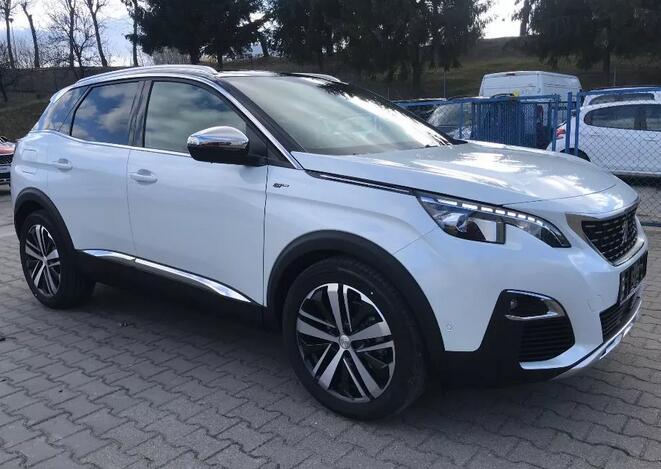 Procedures:
Start with opening the Abrites Diagnostics for PSA software
Click "Read Security Code",then click "Read" button on the pop-up window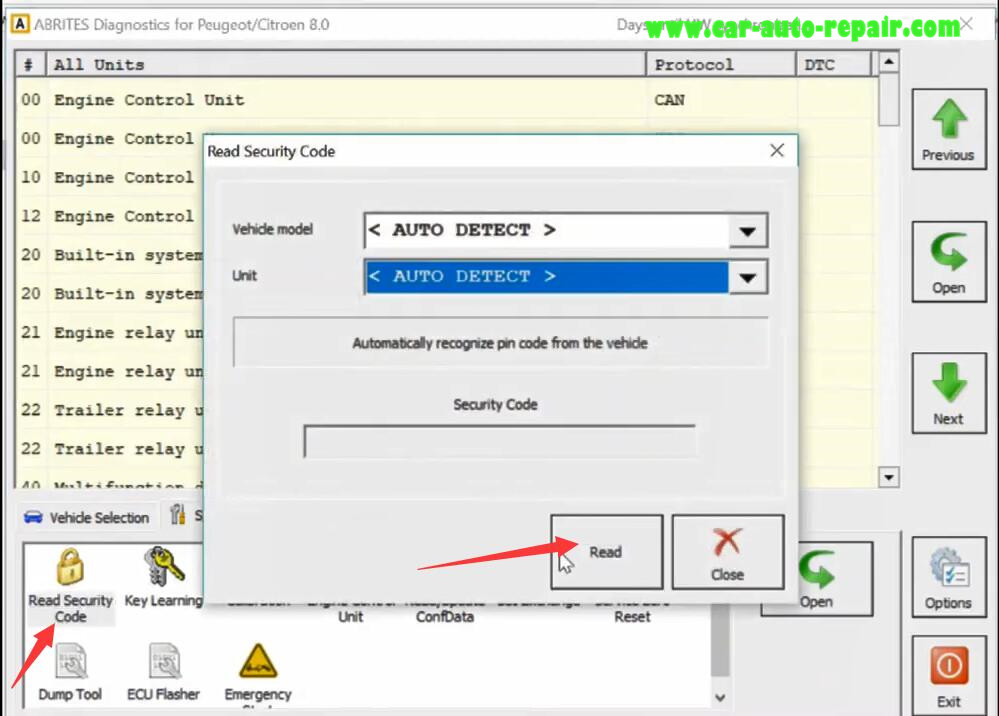 Turn ignition ON and click OK to continue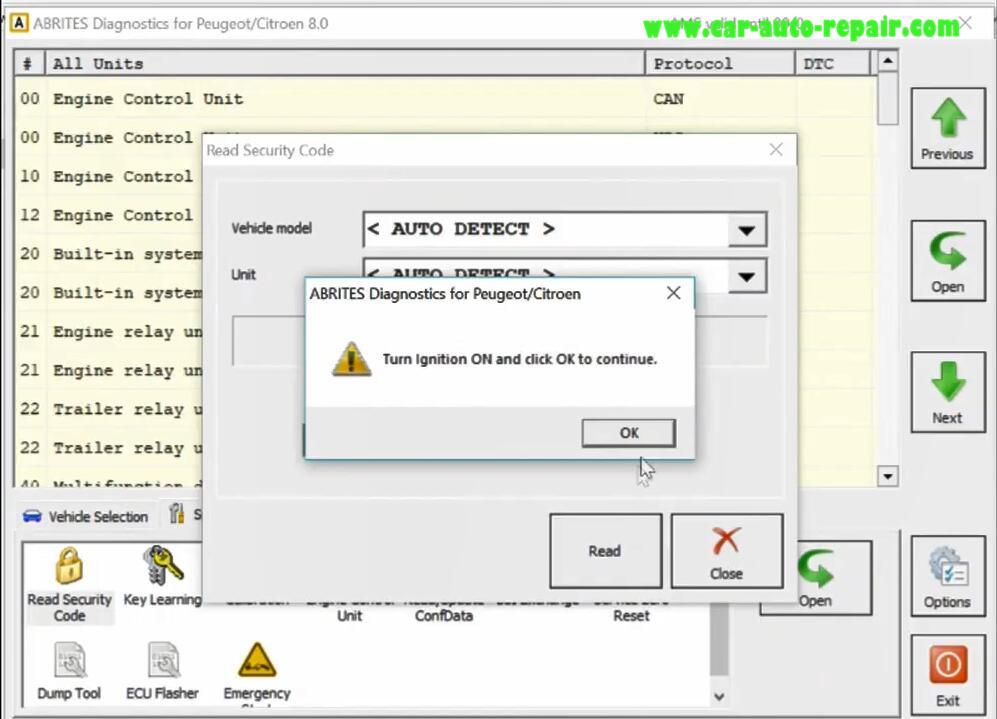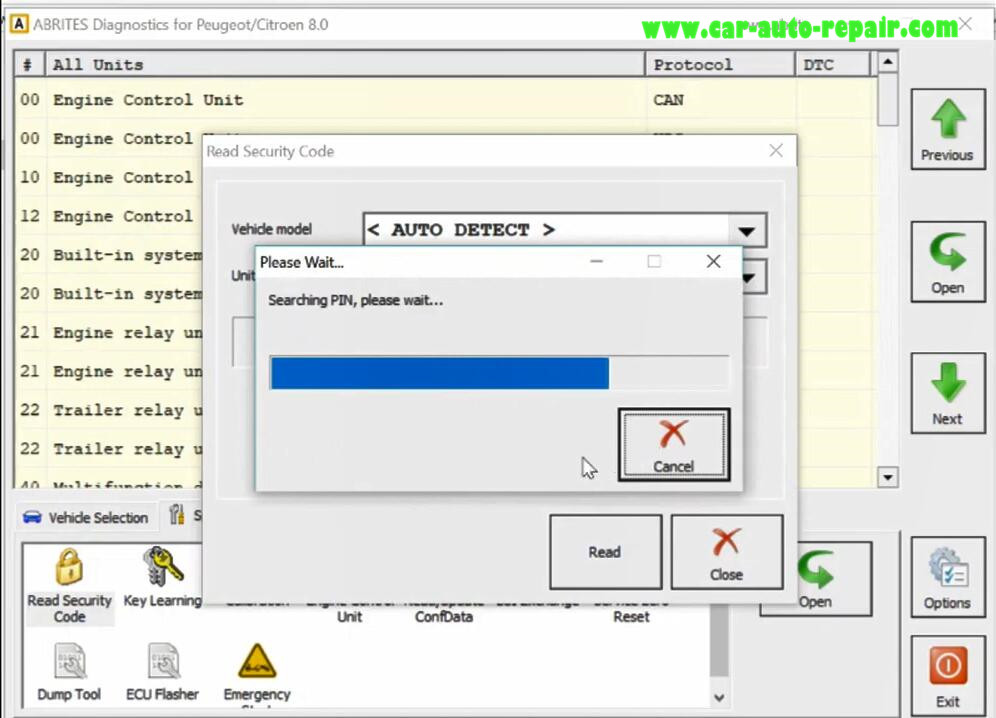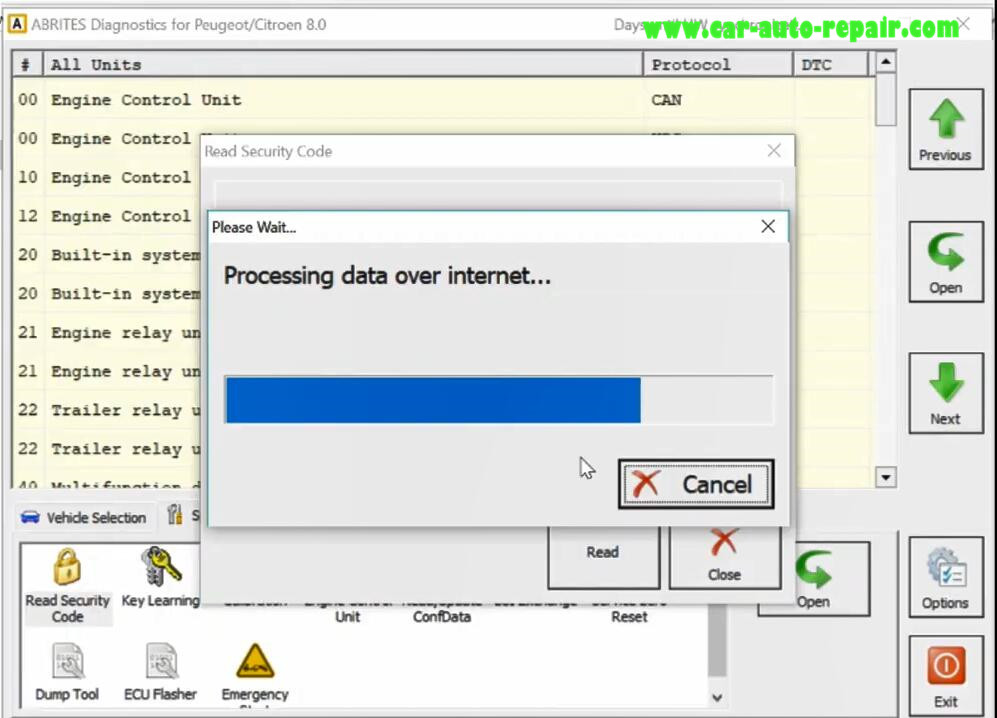 PIN code successfully found,and click "OK" to continue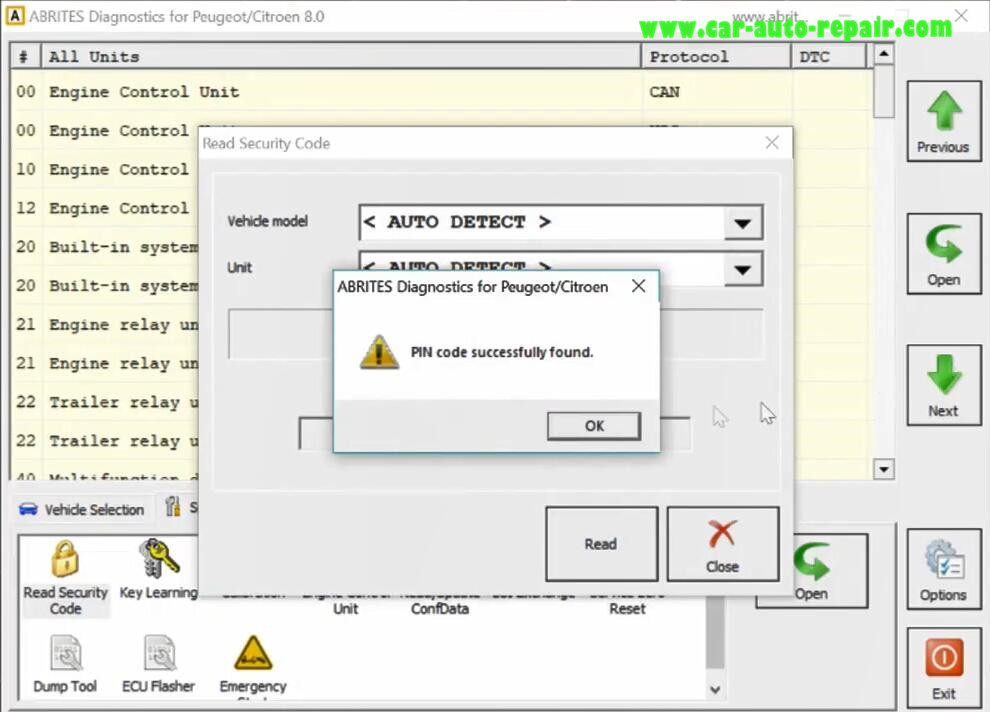 Now you can see the "Security code" show as below "QWW2",click "Close" button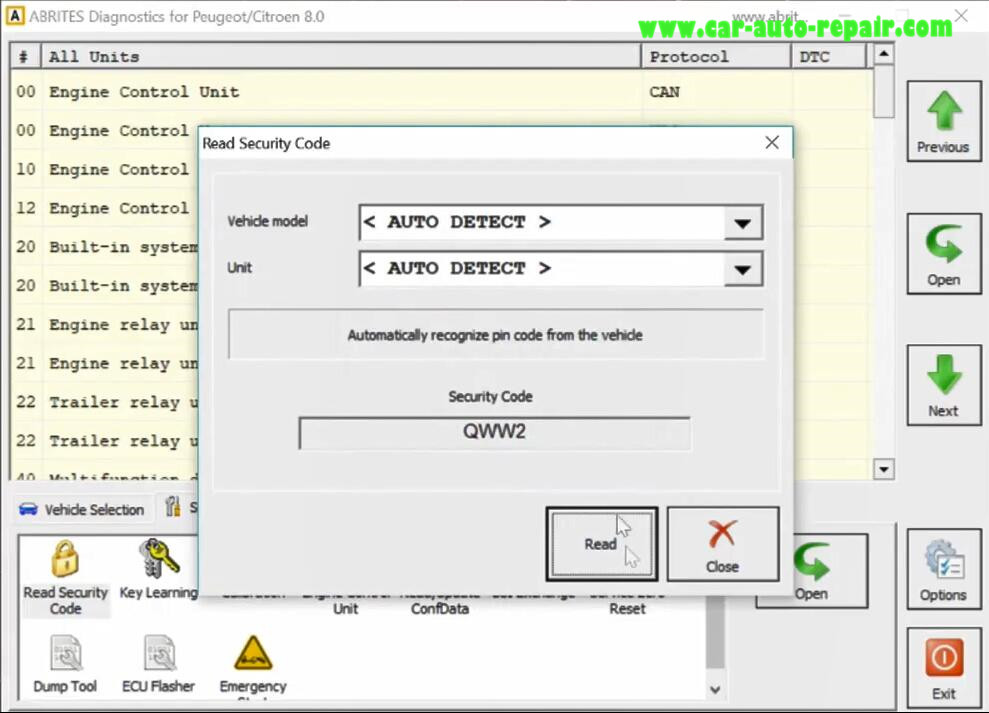 Click "Key Learning",then click "Connect" button and after data reading click "Program Key"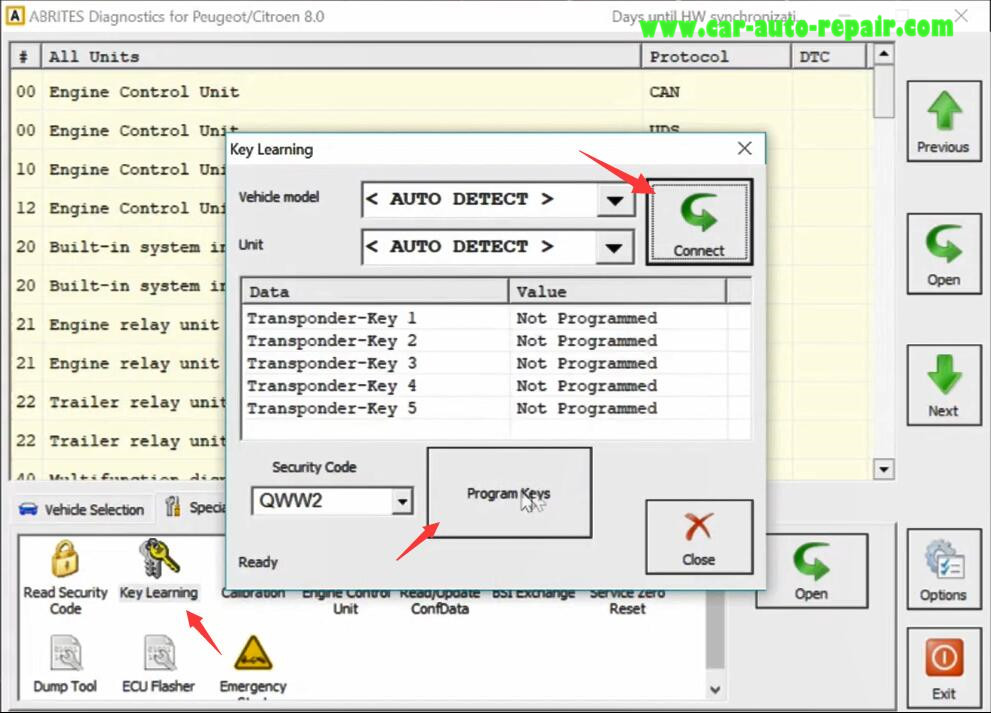 Now we input key number to be learned "3"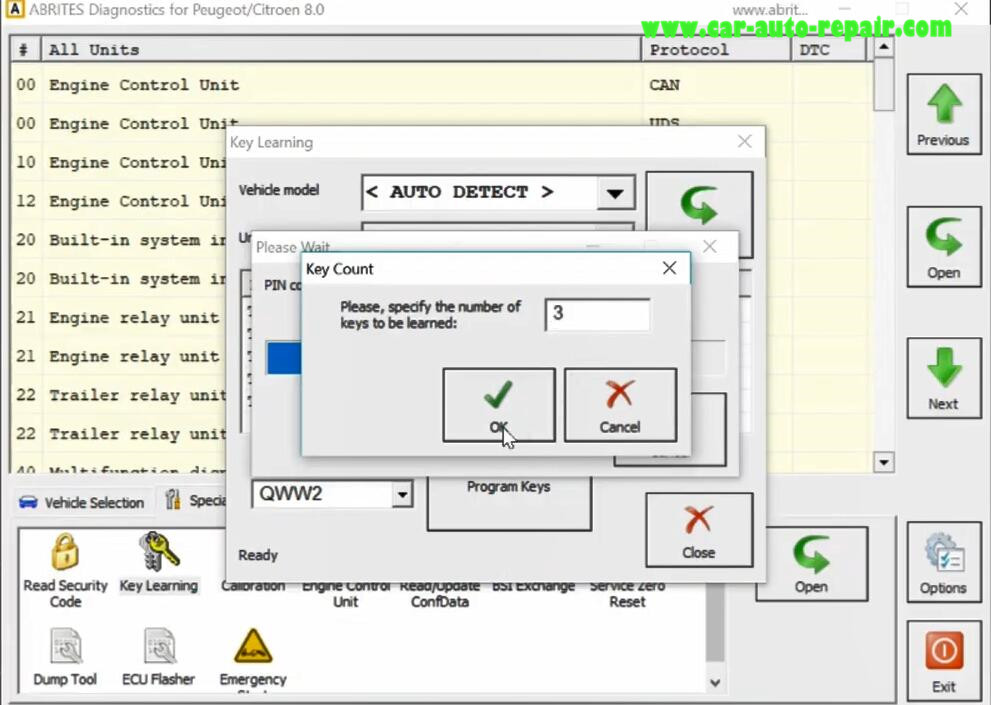 Turn OFF the ignition and prepare the First key to program.
Warning:Begin by programming the existing keys first,then continue with the new blank keys.
Otherwise the keys might get damaged and a brand new set of keys will be required!
Then click "OK" to continue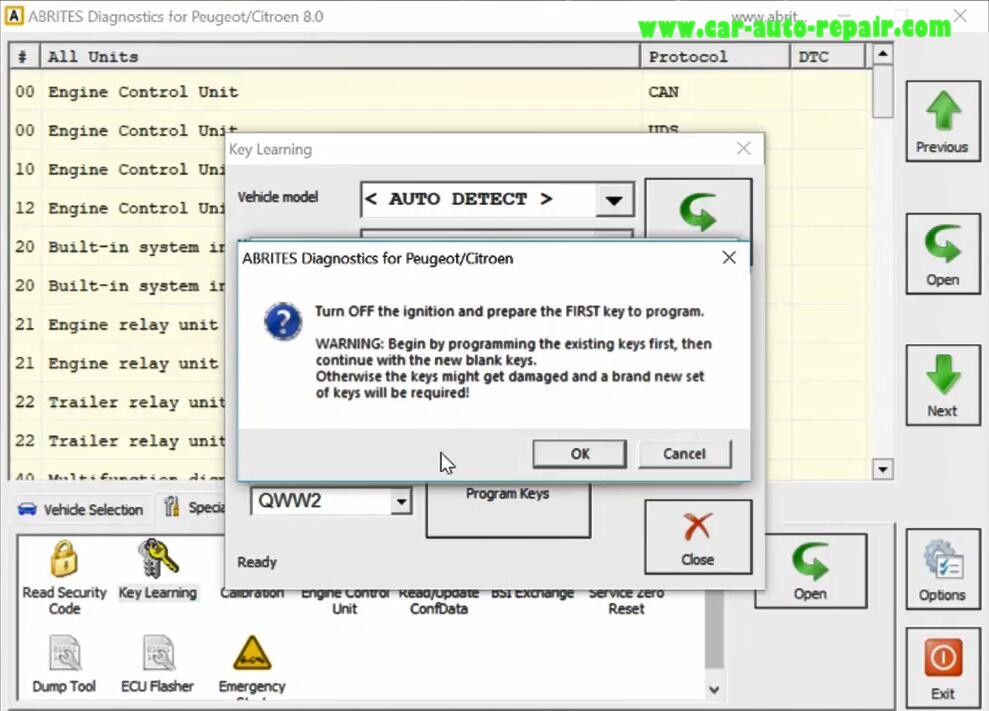 First key successfully programmed
Prepare the next key to program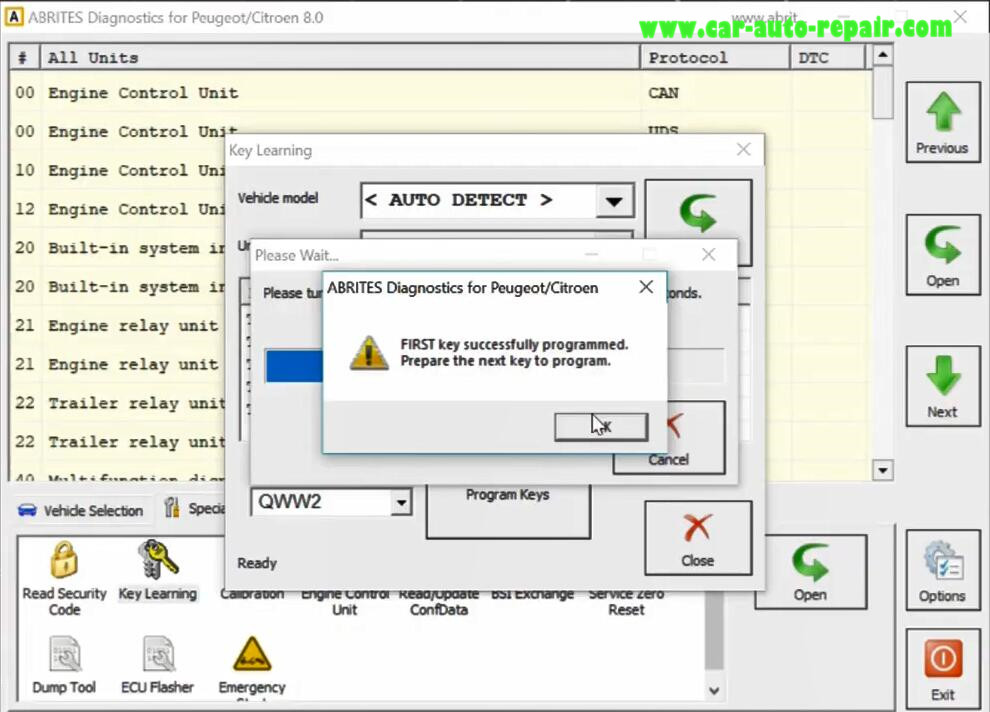 Remove first and turn ignition ON with second key to program within 15 seconds.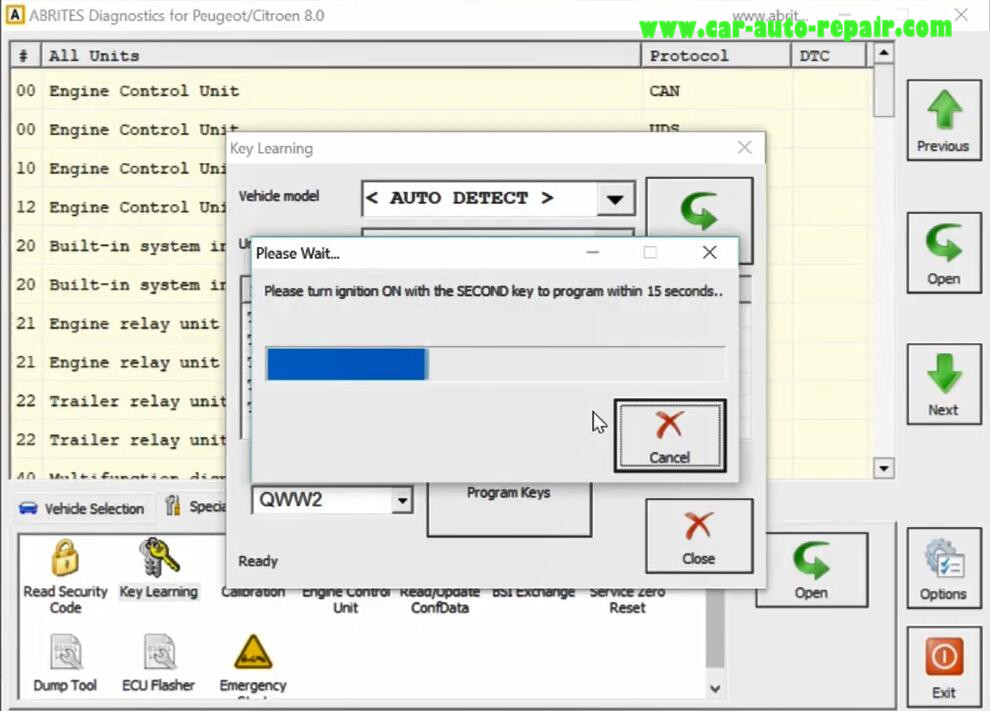 Second key successfully programmed
Prepare the next key to program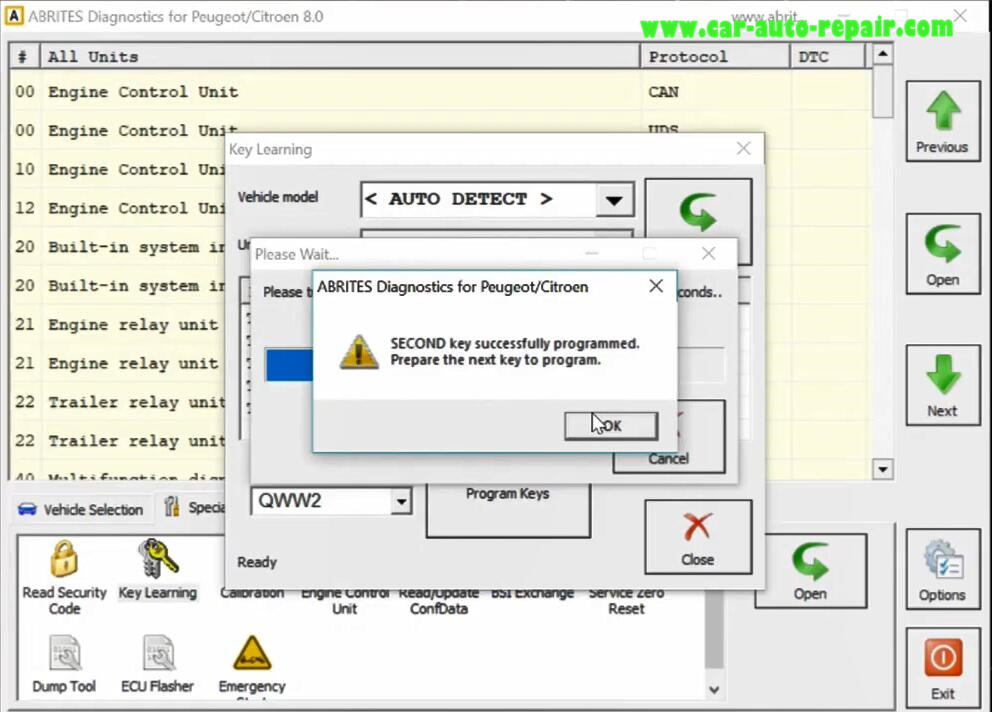 Please turn ignition ON with THIRED key to program within 15 seconds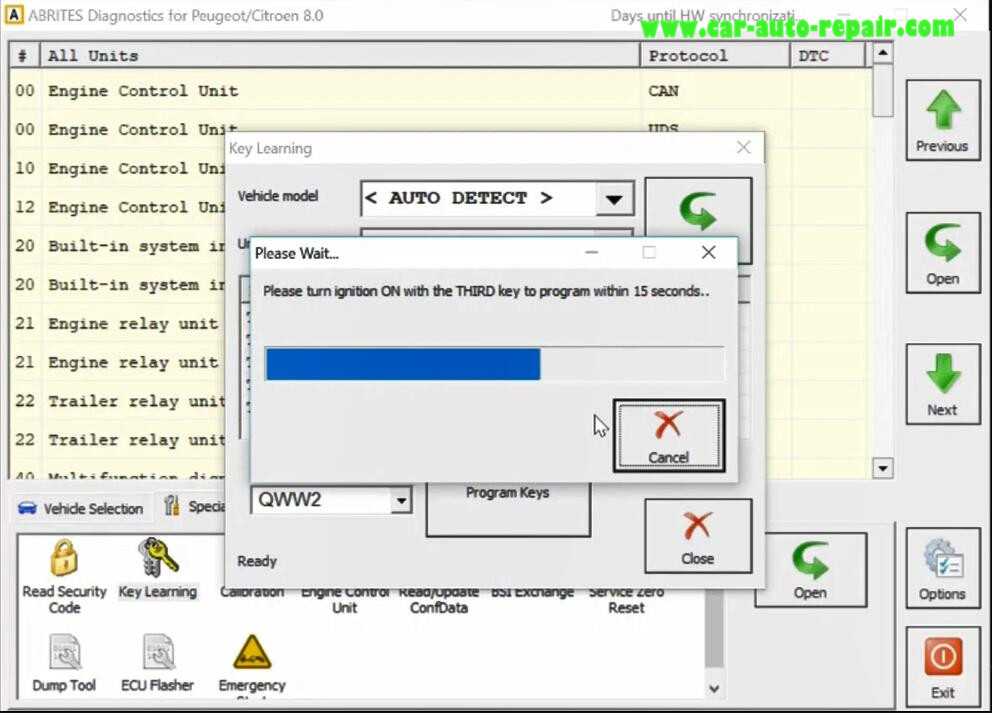 After third key programming successfully,it will prompt you "Do you want to register keyless keys"
In this case,we click "No"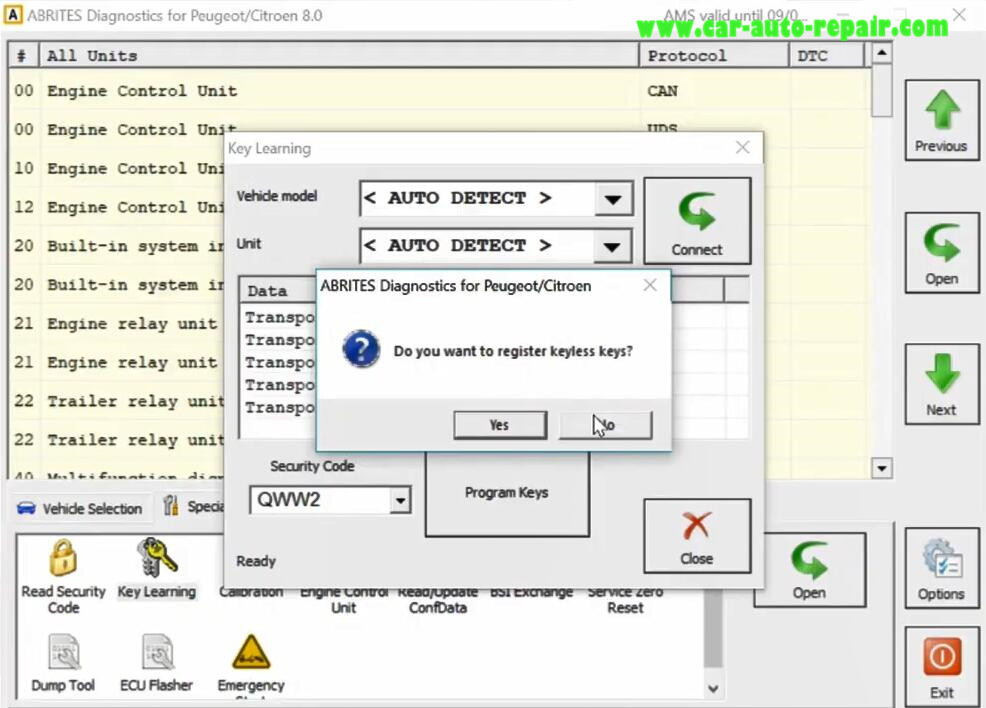 Then operation finished
Key programmed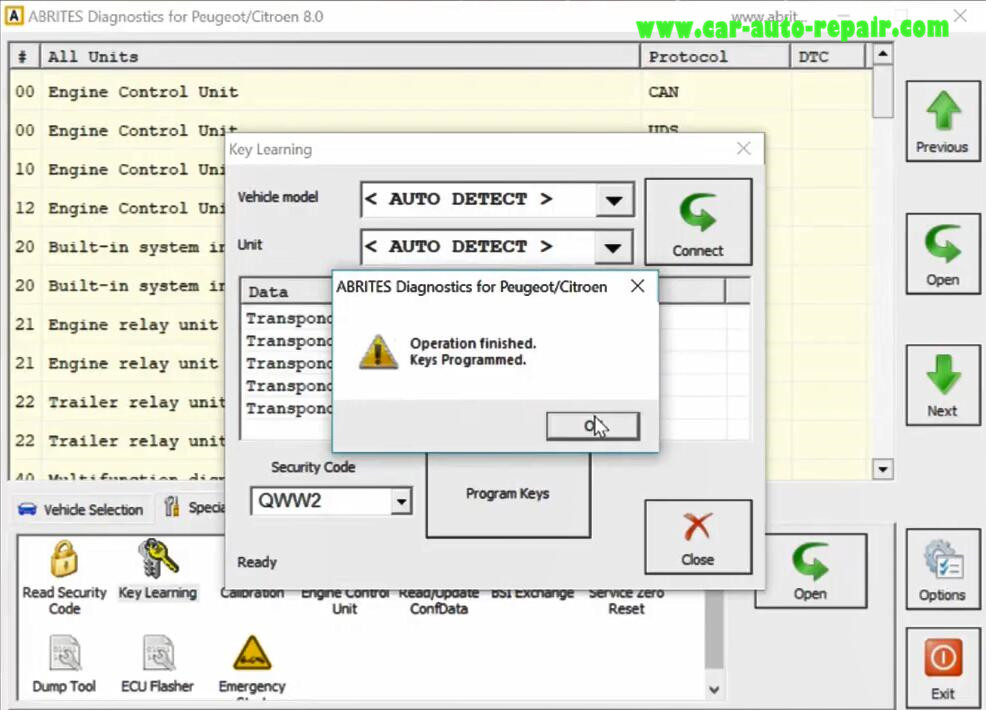 Extremely simple procedure to follow,done in less than 2 minutes
(Visited 214 times, 1 visits today)