Here is a real repair case on Audi,customer's Audi air condition system blower can not work.So here i will show this repair this trouble.More about Audi repair,please check:Audi Trouble Repair.

Use ODIS software got the trouble code: 01592 – Air Quality Sensor (G238)
Check diagram,the motor work correctly.Then mechanic measured LIN voltage,found it was lower than normal value 12V from air condition system.So mechinc disassembled air condition system dasboard,found it flooded.

After then replace TJA1054 and TJA1050 chip.
Air condition can not work,trouble code show communication error.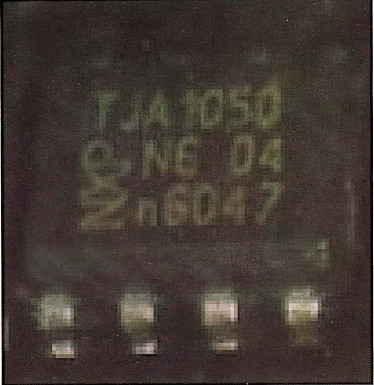 (Visited 343 times, 1 visits today)