Scania Multi EPC
Scania Multi Electronic Parts Catalogue is an electronic parts catalogue of original spare parts and accessories. It contains the entire range of items offered for sale by Scania.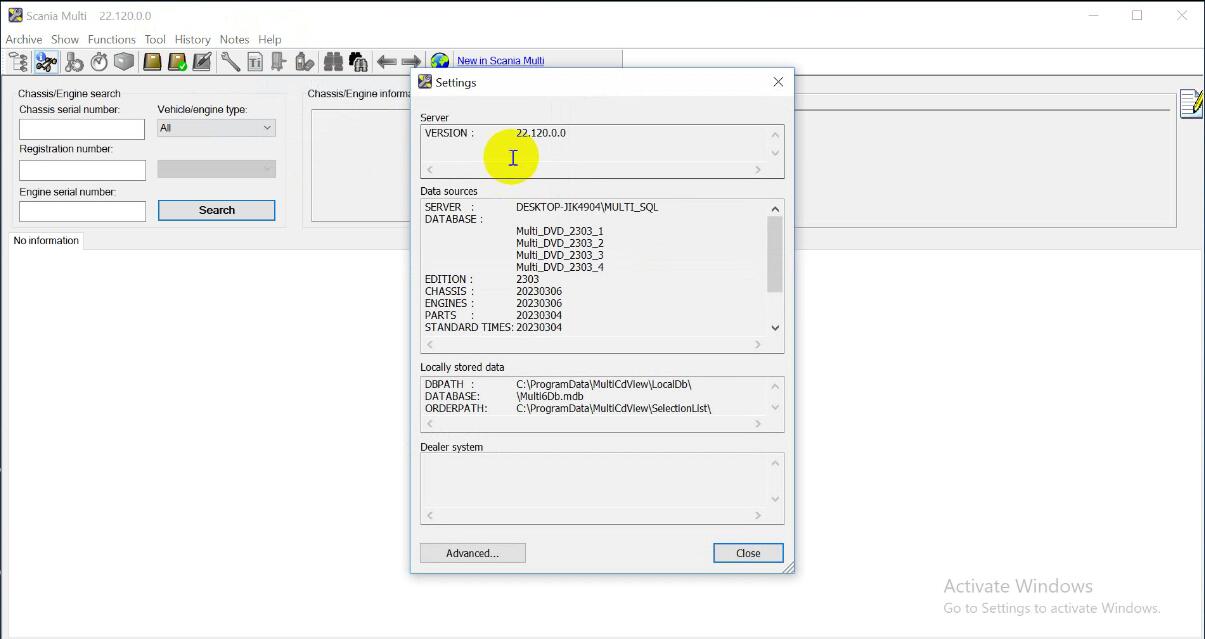 Scania Multi is very simple and easy to use. Software includes a simple search function and allows you to search by type, original number, model name, etc.
And for more EPC software,please visit here:Electrical Spare Part Catalog Download
Scania Multi EPC Features:
Time savings and better quality for the customer
• Precision: the right parts, times and operations from the very outset.
• Easily accessible information: quick searching, only relevant information.
• Rapid response: cost estimate at the first contact.
• Many languages: information in 9 languages increases precision and speed.
• Simple updating: only current information is found in the system.
• The workshop of the future: everyone at the Scania workshop has access to the information in Scania Multi, which makes for a flexible organisation.
• Local modifications are simple: Scania Multi is structured so that special adaptations can be integrated for each specific market.
Scania Multi EPC Support Languages:
English, German, Danish, French, Italian, Spanish
Scania Multi EPC Support Vehicle Models:
L, P, G, R, S series truck (2016-)
P, G, R, T series truck (2003-2018)
4 Series truck (1994-2008)
3 Series truck (1987-1996)
G,K series buses (2020-)
F, K, N series Bus (2004-)
4 Series bus (1994-2010)
3 Series bus (1987-1999)
E2011 (2010-)
P96 (1996-2017)
gearbox
Scania Multi includes information for Scania trucks and buss :
General
Engine
Cooling SystemF
uel and exhaust systems
Clutch
Gearbox
Propeller shaft
Front axle
Rear axle
Hubs and wheels
Brakes
Frame
Suspension
Steering
Engine controls
Electrical system
Instruments
Cab
Complementary equipment
Load carrying bodywork
Trailer
User functions
Irizar Bus body
Scania Multi EPC
English, Hungarian, Dutch, Danish, Spanish, Italian, Chinese, Mexican, German, Norwegian, Polish, Russian, Turkish, French, Czech, Swedish, Japanese
Scania Multi EPC Support Operation Systems:
Win10 x32 Vista, Win10 x64, Vista, Win7 x32, Win7 x64, Win98, Windows 8 x32, WinJapan, WinNT, WinXP
Scania Multi EPC Free Download:
Scania Multi EPC 03.2023 paid version (100% work)
Scania Multi EPC 2016 Download:
http://garageforum.org/attachment.php?aid=3160
Scania Multi EPC 2018 Download
https://turbobit.net/download/folder/2223259?short_domain=turbo.to
Visited 94 times, 3 visit(s) today