What is Honda i-HDS?
Honda i-HDS (Honda Diagnostic System) software suite for the diagnosis and repair of electronic systems on Honda and Acura automobiles, and for the reprogramming of electronic control units (including, but not limited to, ECMs and PCMs). This software provides access to all Honda and Acura vehicle systems (access to the immobilizer security system requires a Security Professional level software subscription and Vehicle Security Professional [VSP] registration with NASTF). To use the i-HDS software, you need to purchase one of our convenient subscription options. In addition, you will need a pass-thru Vehicle Communication Device (VCI) that is compliant with SAE J2534-1 and J2534-2 in order to communicate with the vehicle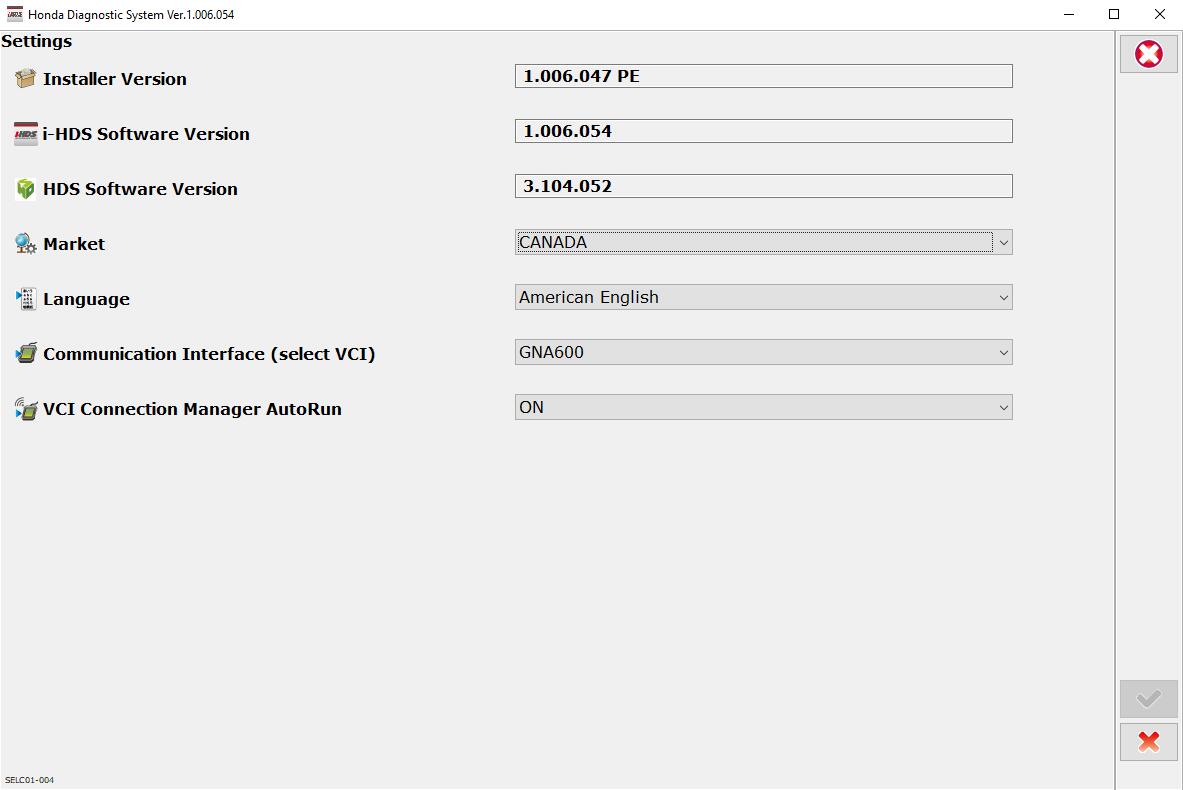 What is Difference Between HDS and i-HDS?
HDS use for old car, older 2017. Use with hardware is HIM(original orclone). And I-HDS use for new car,>2017 and more, use with hardware original is DST-i of Bosch.
Honda i-HDS replaces HDS. To diagnose newer cars,I-HDS is required. The interface is easier to use.
So you need to install HDS first and I-HDS afterwards. HDS will NOT run by itself.
HDS cannot access IMMO anymore. You would need i-HDS installed. However, you will need to be a registered locksmith and have credentials for Honda. None of this is provided, therefor will not work.
You can purchase key programming device if you want to do lMMO.
The J2534Rewrite software is meant for the North American market. The Rewrite software allows you to update powertrain modules such as PCM and TCM.
A subscription to the i-HDS suite and an appropriate J2534 Pass-through device is needed. If your have a DST-i, the PCM Initialization software is included in the subscription.
NOTE: If you are trying to reprogram ECM/PC/ECU's or replace lost keys, the appropriate credentials and type of subscription is required.
Honda HDS Functions List:
Reading and decoding fault codes from control blocks memory
Deleting fault codes
Displays system current parameters in digital form
Combined displaying of data
Management of executive devices
Logs keeping – writing and keeping of digital parameters in memory
Special functions – changing of permissible settings of blocks, programming etc.
Honda HDS Functions Supported by OBD-II Protocols
Mode $01 – Displays system current parameters in digital form (up to 8 parameters at once)
Mode $02 – Displays parameters of freeze frame
Mode $03 – Reading and decoding of fault codes from control block? memory
Mode $04 – Deleting of fault codes (memory clearing)
Mode $05 – Displays results of oxygen sensors
Mode $06 – Displays results of changeably controlled systems and components
Mode $07 – Displays results of constantly controlled systems and components
Mode $08 – Management of executive devices
Mode $09 – Displays car identification info
Honda HDS PC Requirements:
Laptop or desktop computer
Intel or AMD processor: 2.0 GHz or higher
Keyboard & mouse
Memory (RAM): 1GB or higher
Hard Drive Space: 20 GB or more
Floppy Drive: not required
USB: 1.0 or higher
Network Card: 10/100/1000 Mbps Ethernet
Optical Drive: 8x DVD-ROM
Video Resolution: see Display Requirements
Sound Card: 1 channel audio or higher
Internal or external audio speakers
Honda HDS Support Vehicle List:
Support Honda vehicles from 1992-2016 year
Honda HDS Software Free Download:
Honda HDS 3.104 Download here:
2022 Honda i-HDS 1.006.054+HDS 3.104(100% Work paid version)
Honda HDS 3.102.051 Download:
Here is new HDS 3.102.051 and latest ihds, and also latest J2534 rewrite:
About the immo, i think, must be hacked for ihds, because still doesn't work even using the latest one.
http://www.car-auto-repair.com/wp-content/uploads/2018/04/Honda-HDS-HDS-3.102.051.txt
Honda HDS 3.102.038 Download:
https://mega.nz/#!fpEwVACR!X7H8Ilj0VqTxRx5d32Q9O3qfRNqGzVThh3cREGk6dBo
Honda HDS HIM Software Installation Guide:
Aftermarket Honda HDS Multiplatform Software Installation
How to Install Honda HDS Software for DIY
Honda HDS Hardware:
#1V3.101.015 HDS HIM Diagnostic Tool For Honda With Double Board
#2Honda HDS HIM Diagnostic Tool
Honda HDS Support Language:
English
Portuguese
Spanish, French
Indonesian
Korean
Thai
Turkish
Vietnamese
Chinese
And here are some Honda HDS Test Cases:
Honda Odyssey water bump Problem:Overheating and acceleration slowly
(Visited 347 times, 10 visits today)