What is Benz SDmedia?
Benz SDmedia is is a multimedia guide that contains information about the repair and maintenance of vehicles of the firm, with visual clips that facilitate the process of solving problems, and is in addition to the program Mercedes-Benz DAS/Xentry.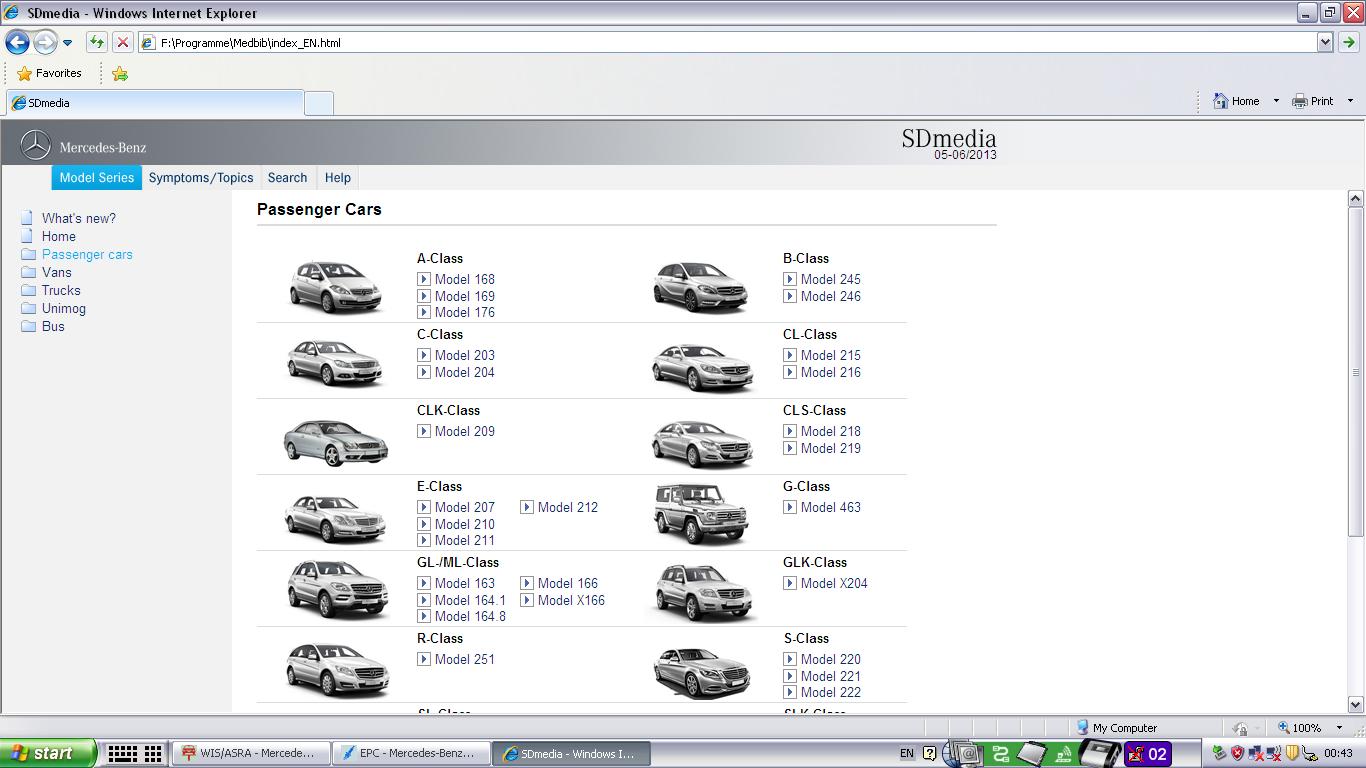 Benz SDmedia is a bridge between information and repair program Mercedes WIS, diagnostic system, Mercedes Star Diagnosis, and TIPS media library and knowledge base in the Star Diagnosis.This program has been designed as a useful complement to the Mercedes WIS, which was the beginning of the draft Service AET, Warranty and Goodwill, and Fixed First Visit. Multimedia presentations are designed to be used to illustrate complex procedures or those procedures that can not demonstrate the usual way. They provide for a permanent reduction in the number of subsequent types of repair and are a valuable way to obtain new knowledge and skills of specialists in different areas.
Benz SDmedia Operation System Requirements:
– O.S.: Windows XP, Windows Vista, Windows 7, Windows 8
– CPU: Pentium/Athlon 2 GHz or higher
– RAM:512 MB of system memory
– Hard Drive: 10 GB of available space
– Optical Drive: DVD-ROM
Benz SDmedia Free Download:
Benz SDmedia 2014 (free donwload removed by owner)
For 100% working solution,please check here:Mercedes Benz SDmedia 2014.01 Installation Service
And for more Benz Software,check here:Benz Software Download
How to Install Benz SDmedia?
1.Mount "SDMedia 1-2.2014 FULL.iso" to virtual DVD drive
2.Run "setup.exe" from the main folder and wait the installation to complete
(Visited 238 times, 1 visits today)