In this example,car-auto-repair.com show you guide on how to do coding for Range Rover L494 2017 LCD instrument cluster retrofit by JLR PATHFINDER.More about Land Rover topics,please check it here:Land Rover trouble repair
Preparations:
JLR Pathfinder Free Download and Installation
How to Install Jaguar & Land Rover JLR Pathfinder on Win7 and Win 10
Procedures:
Connect JLR PAHTFINDER DoIP interface to Range Rover L494
After vehicle identification,click "ECU Diagnostics"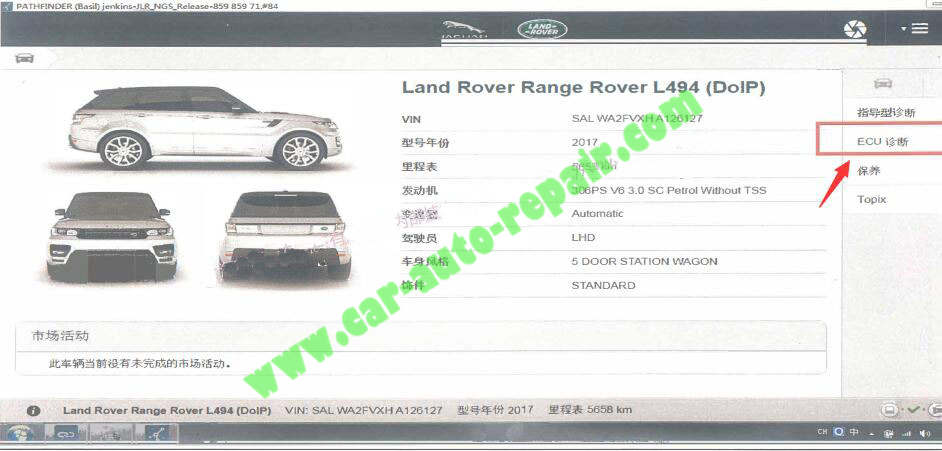 Select "Instrument Panel Cluster Control Module (IPC)",the click "ECU Replace"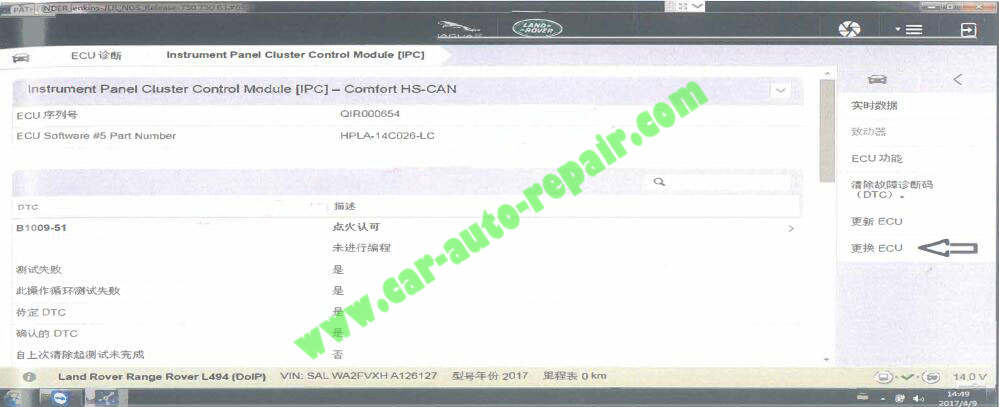 Click "Next"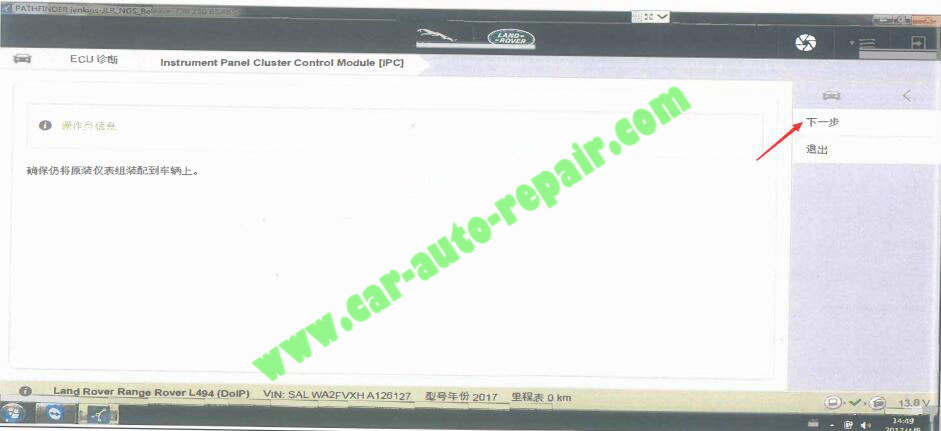 Wait for process….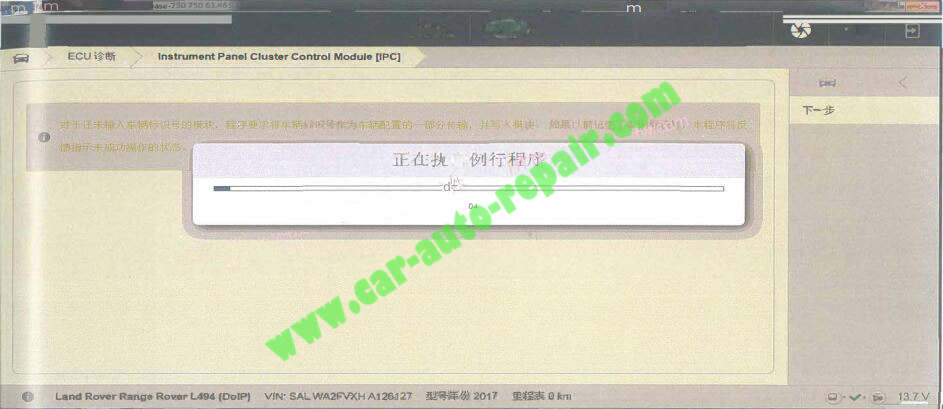 Click "Next"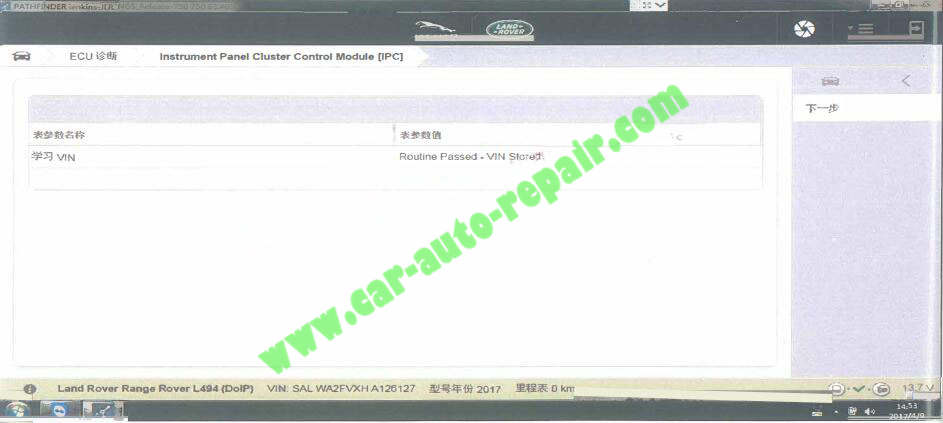 Now configuration coding successfully.
Get a B100E-64 error code,you are available to install a video harness for your new instrument.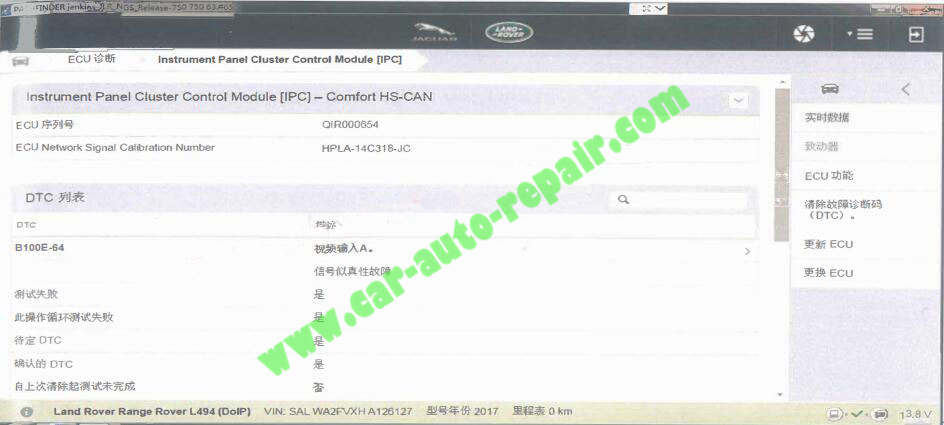 Done!
(Visited 144 times, 1 visits today)