Here is a easy way to configure BMW Rheingold ISTA to connect ICOM diagnostic interface.
Preparations:
BMW ITool Radar Free Download and Installation
2023.05 BMW Rheingold ISTA+ 4.41.21 4.23.14 ISTA-P 3.71 Free Download
Procedures:
Run iTool Radar software
Click the "Free" device state,then click "Function" button right side,it will show "release".
Now the color will change from green to red,it mean BMW ICOM connection built connection successfully.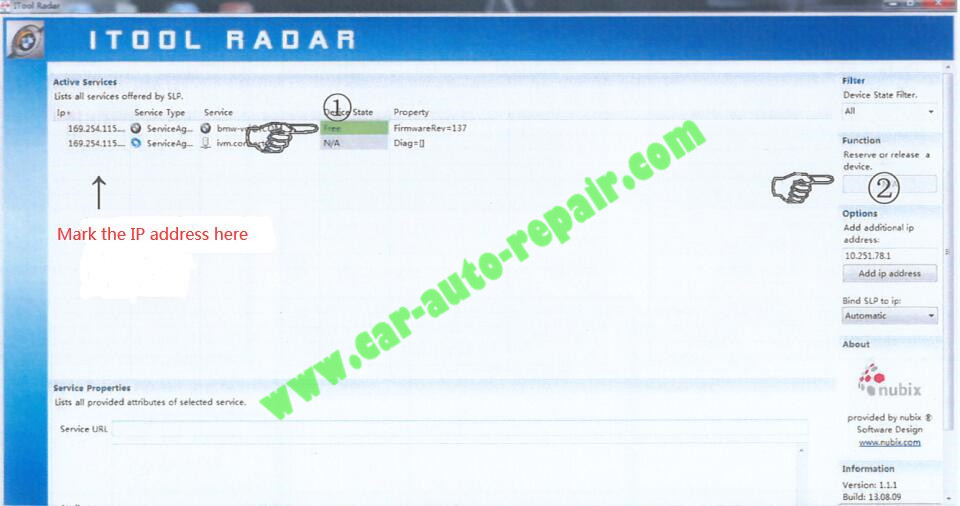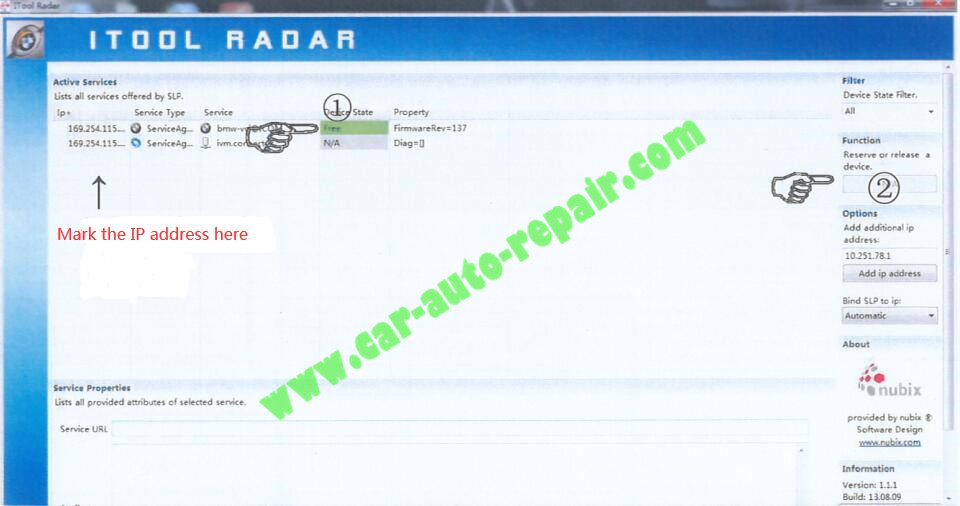 Note:Record the IP address show above
(Visited 124 times, 1 visits today)