Trouble Description:
For the Buick LaCrosse ,the door lock often damaged by the carnappers.And not only the door locks was damaged,but also you will found the remote can not work correctly.So here share a guide on how to repair this problem.
Vehicle Information:
Model:Buick LaCrosse
Year:2016
Chip Type:Special 46 chip
Frequency:433MHz
Solution:
Firstly,recommend your customer to repair the door lock.And if the door lock was damaged seriously,it would better to replace a new door lock.
Secondly,reprogram the remote and test on the car.If you reprogram the remote several time,but it still can not work,you need to disconnect the fuse of remote module which locate under the passenger seat to restart the remote module.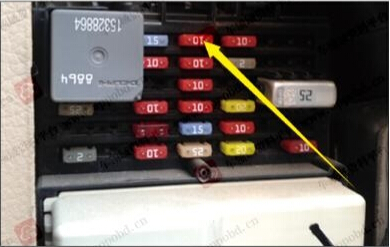 Note:Commonly,if you find original remote can not work or remote programming failure,it can be solved by disconnect the remote fuse.
(Visited 14 times, 1 visits today)