Here I want to share this guide on how to build WIFI connection for Scania VCI-3 V2.21.And if you have higher version,the method is same.Hope this post is helpful to you.Let jump right in!
Before Introduce the method,you can download the newest Scania SDP V2.47.1:
2022 Scania SDP3 V2.53.2 V2.40 Diagnostic Software Free Download
Procedures:
Step 1: Connect the Scania VCI 3 with computer,start the computer WIFI.
Step 2:Find the WIFI "VCI3_SN7041"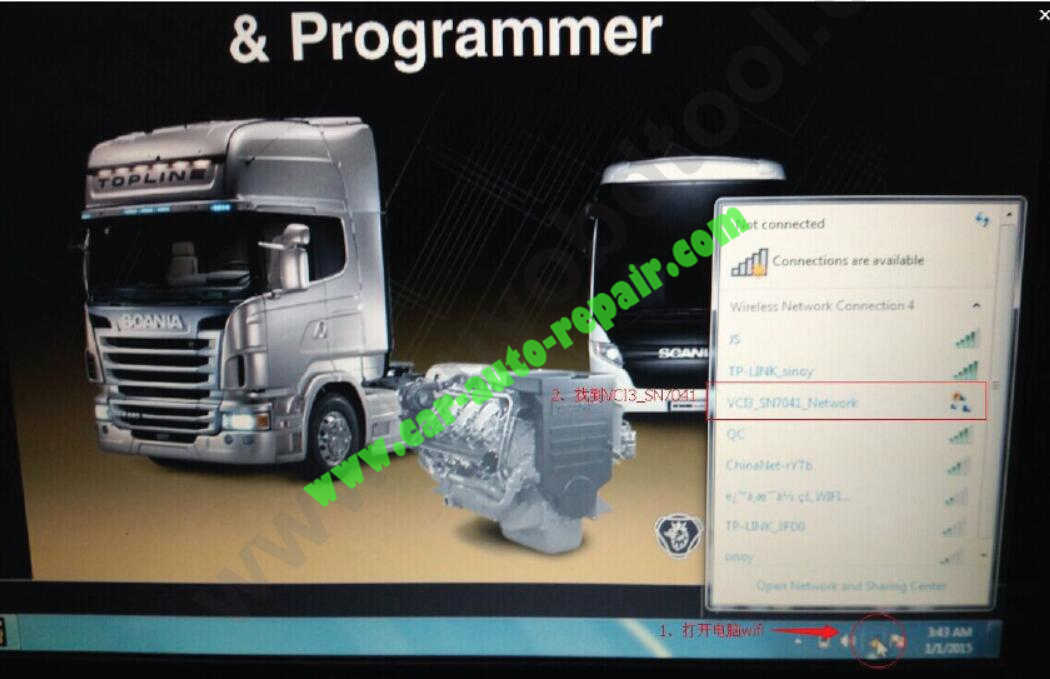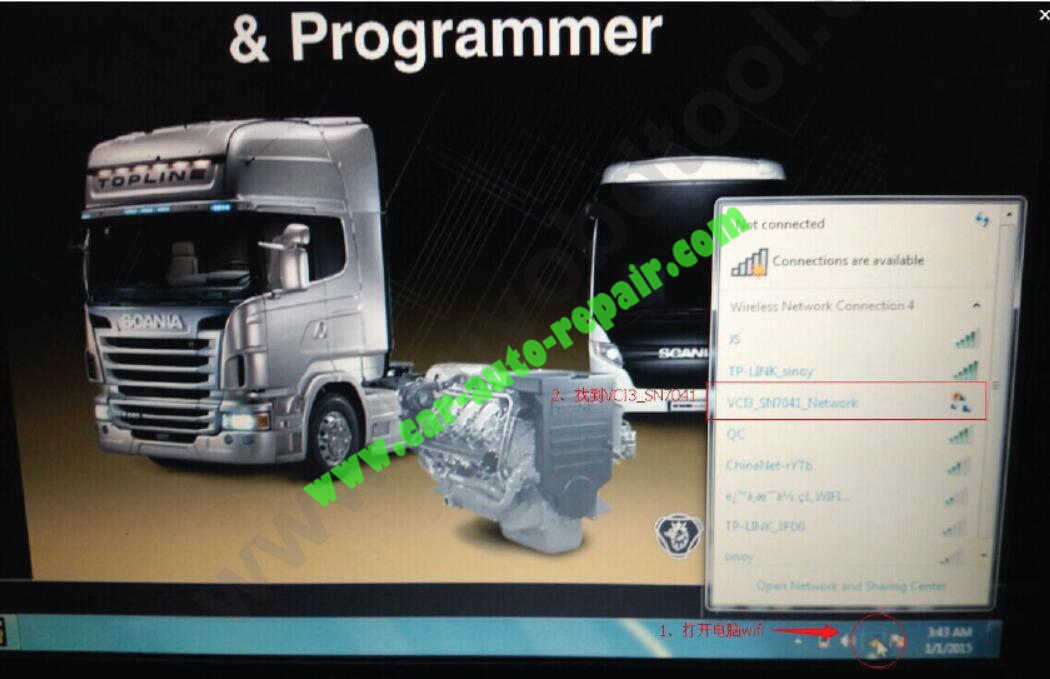 Step 3:Connect WIFI "VCI3_SN7041"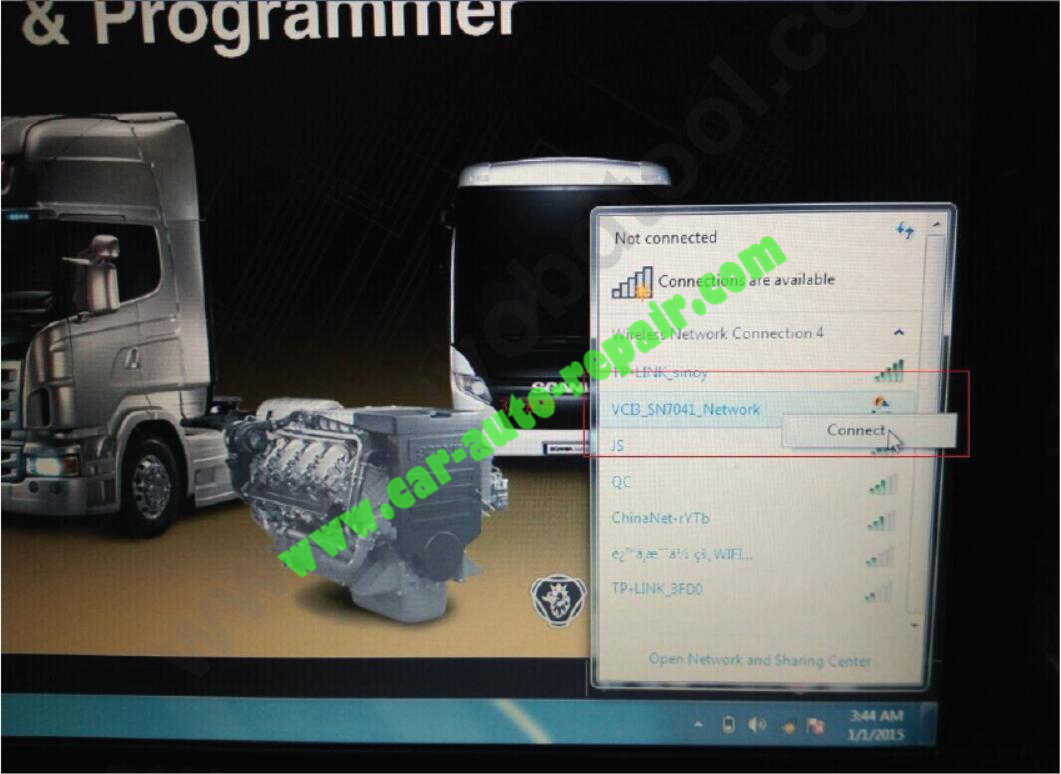 Step 4:Check the "Internet Protocol Version 4(TCP/IPv4)", set"Obtain IP Automatically"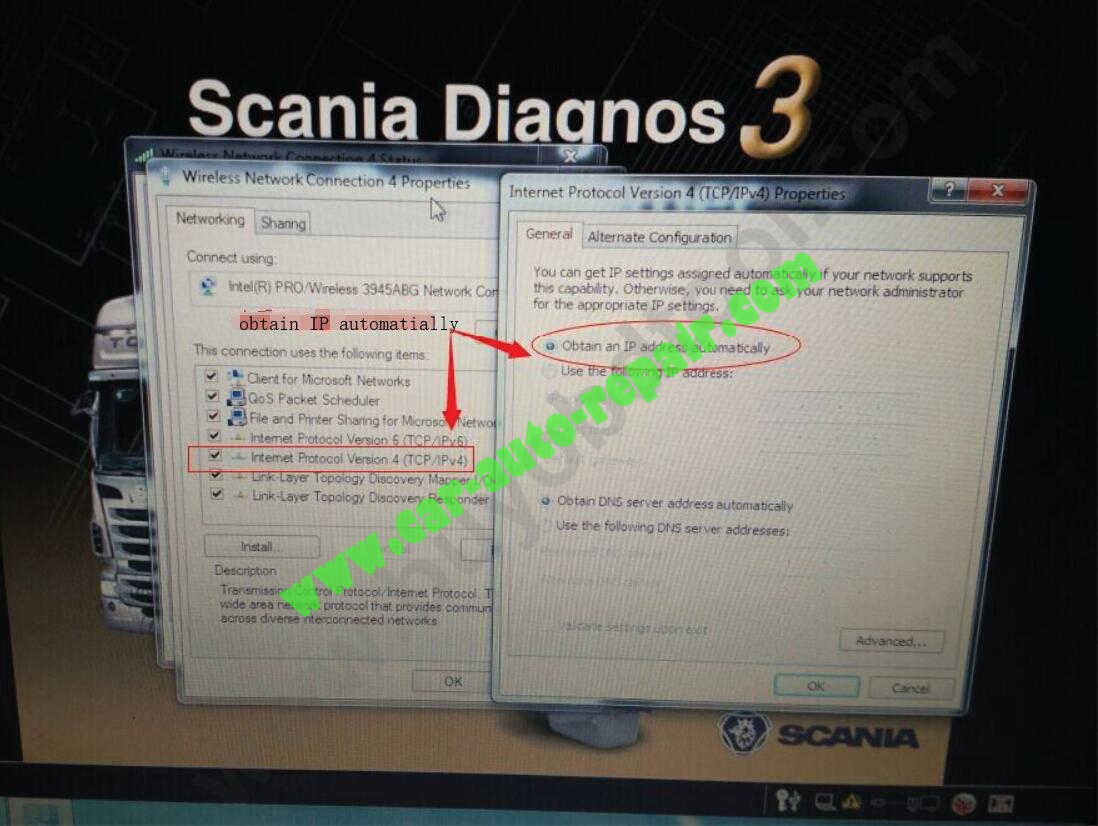 Step 5:Start the software,click connection "Connect to VCI Wireless"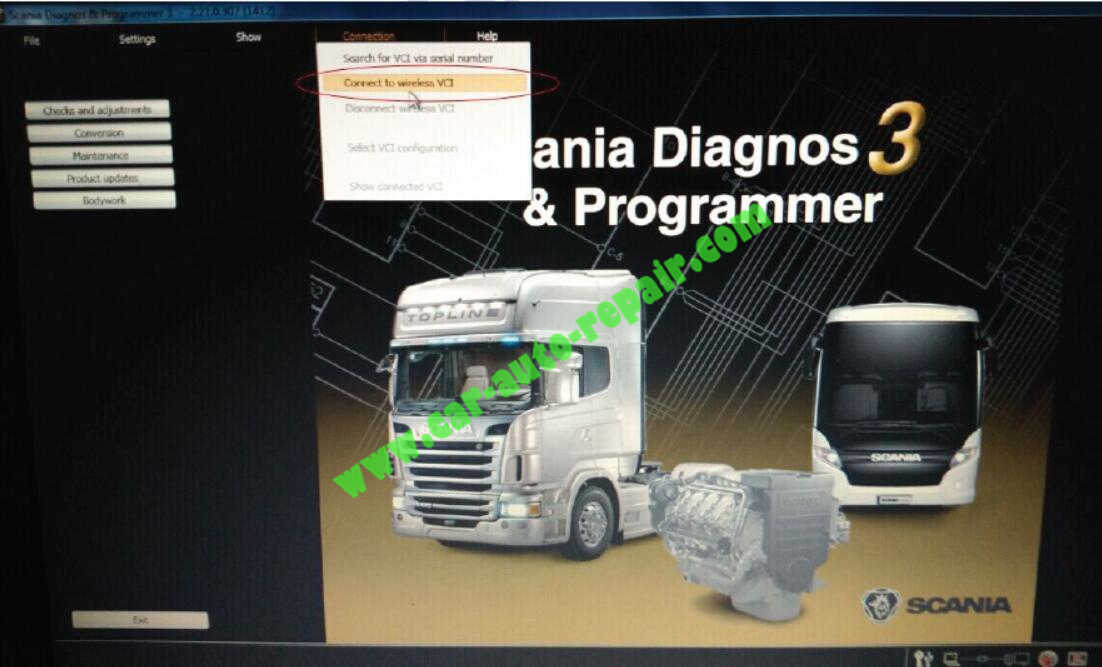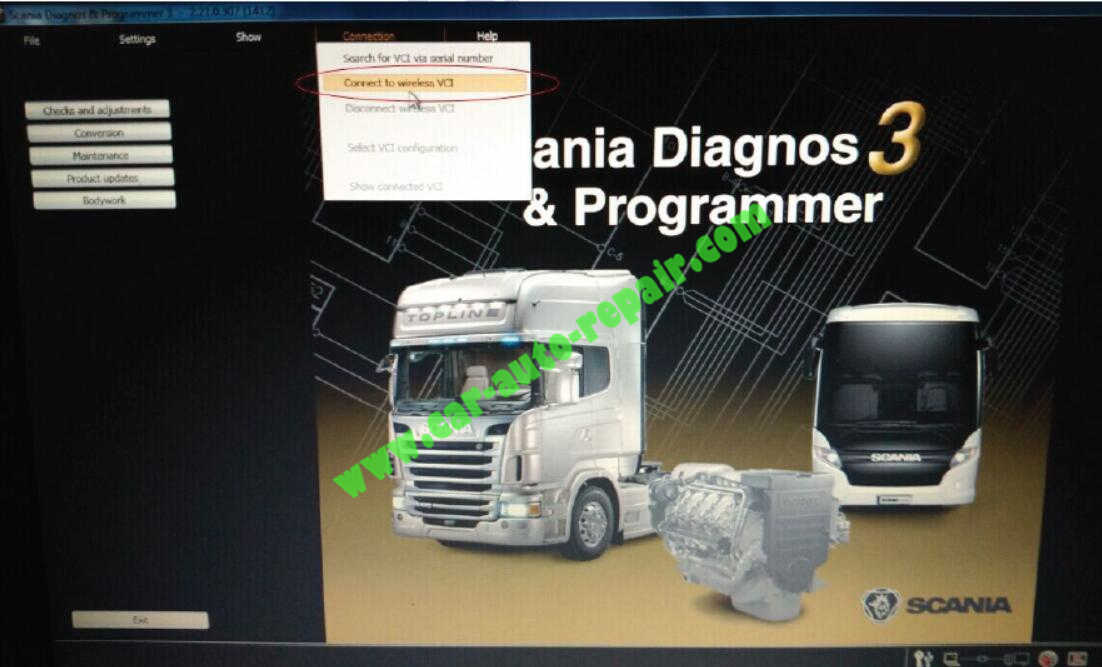 Step 6:Click Connect "VCI3_SN7041"
Step 7:WIFI connection is OK.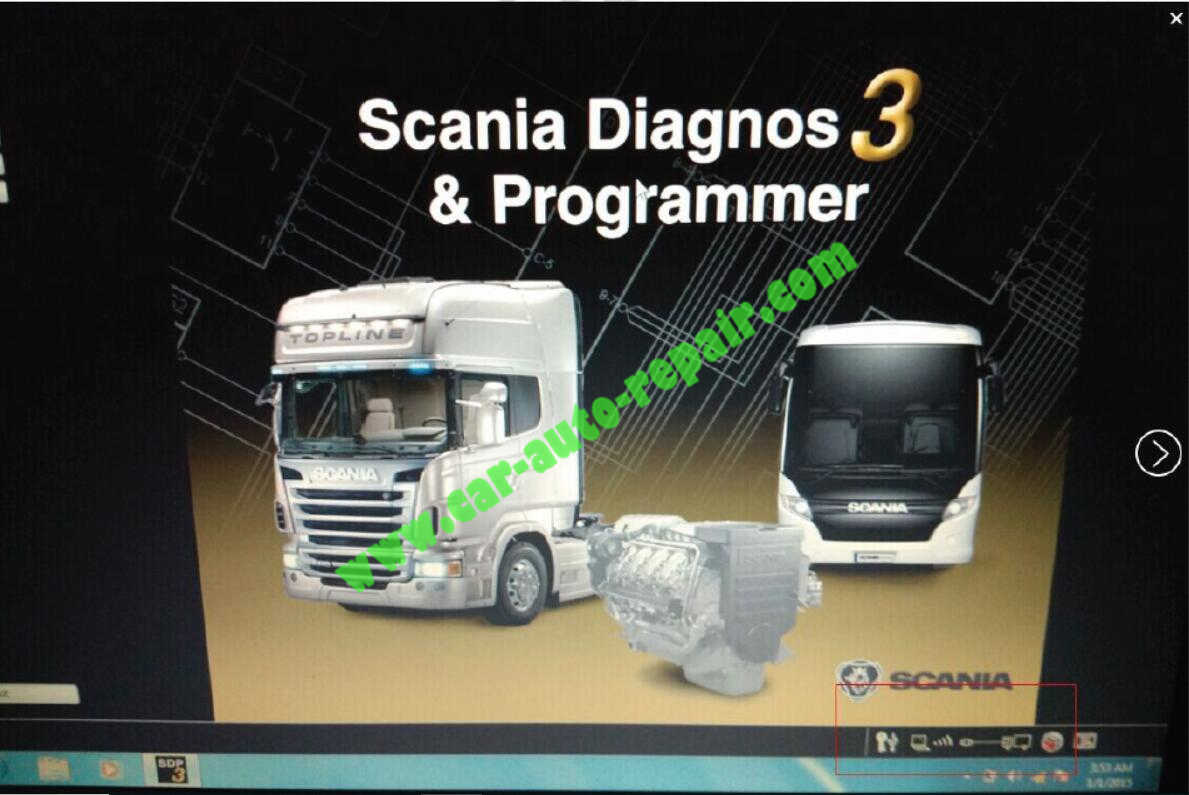 Done!
(Visited 20 times, 1 visits today)