This instruction will show you guide on how to repair instrument cluster if your PRNDL indicator is not reading in a 5.3L Chevrolet Silverado(model years 2003-2006 classic). Fix may also apply to the following vehicles:
1999 – 2002 GMC Sierra
2002 – 2002 Cadillac Escalade
2000 – 2002 Chevrolet Tahoe
2000 – 2002 GMC Yukon
2000 – 2002 Chevrolet Suburban
2001 – 2002 Chevrolet Avalanche
2003 – 2007 Silverado Classic
2003 – 2007 Sierra Classic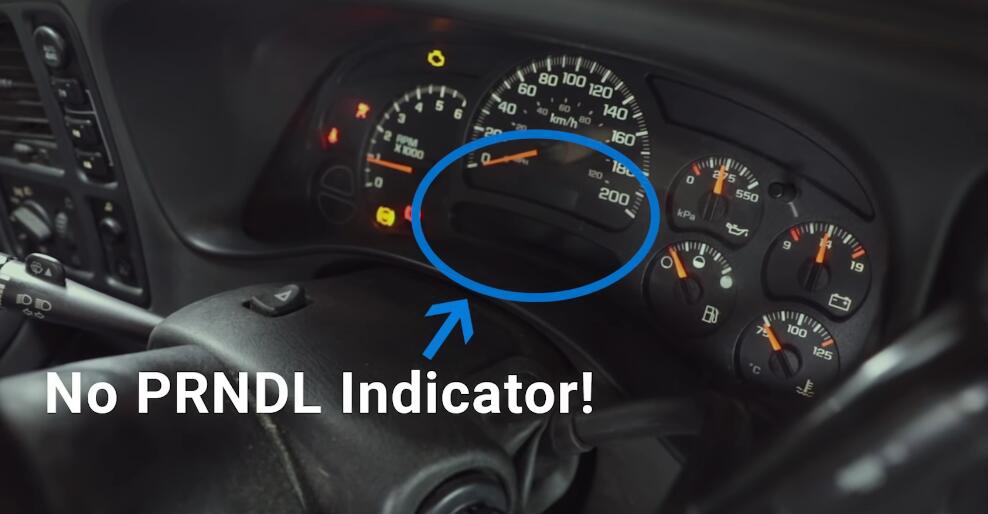 The tool you'll need:
Socket wrench
7mm(9/32) socket
Socket extension
Soldering iron
Wheel chocks
Steps:
Setting the steering wheel and gearshift as low as it can go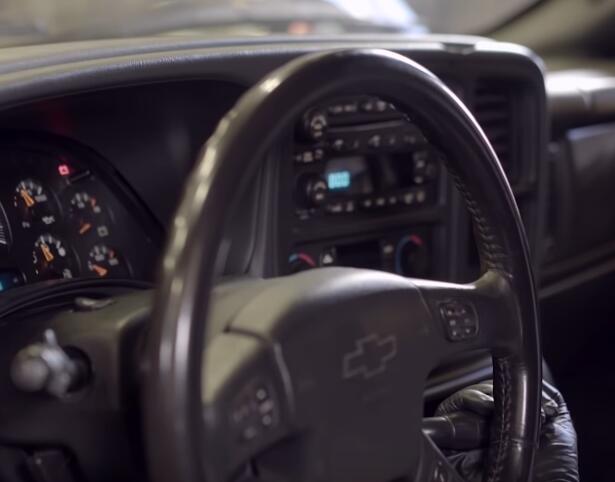 Pry out the panel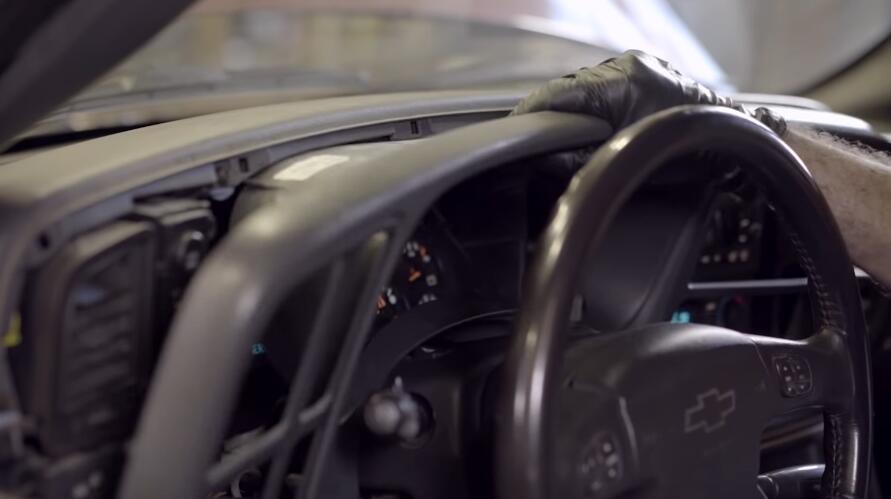 Use a 7mm socket to remove all the bolts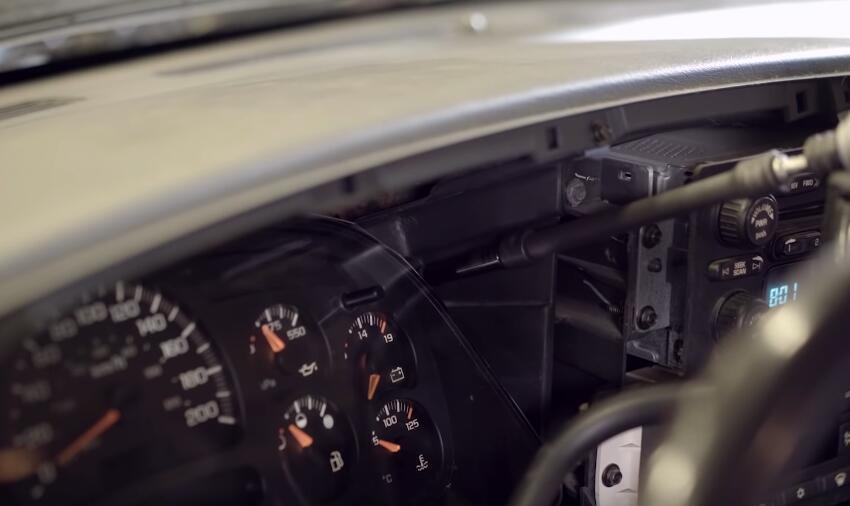 Put the gearshift back as low as it'll go, then pull the instrument cluster out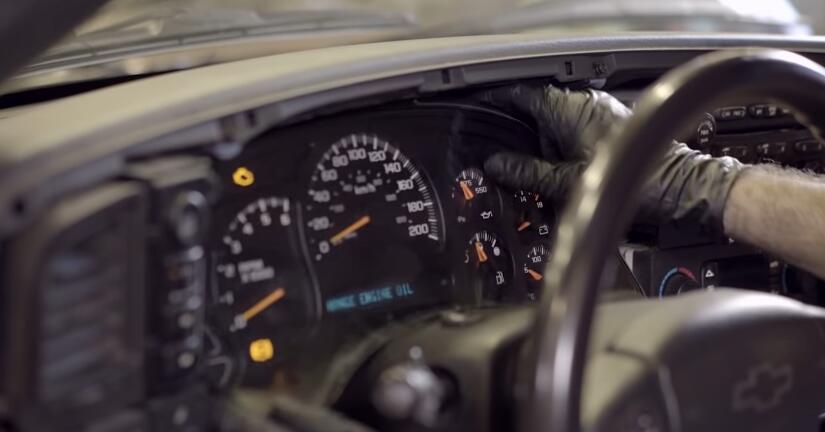 Squeeze in on the gray connector on the cluster backside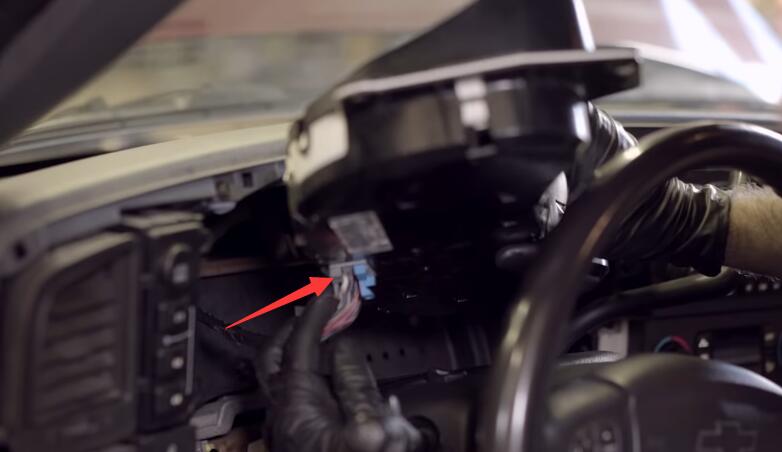 We need to take the instrument cluster apart and then have a loot at the board, first ply up on all clips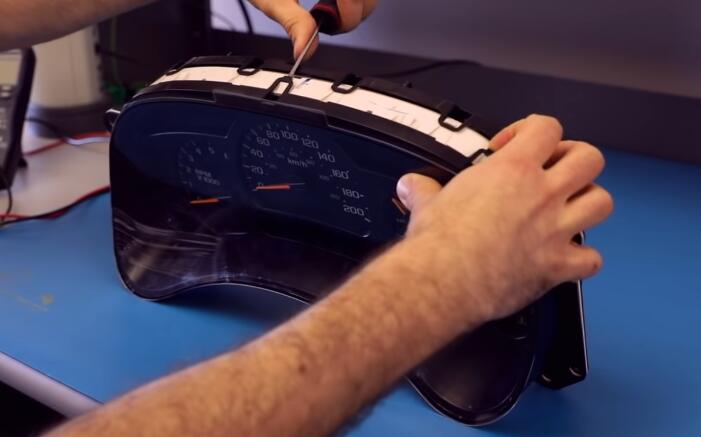 Push on these two tabs with a screwdriver and then pull up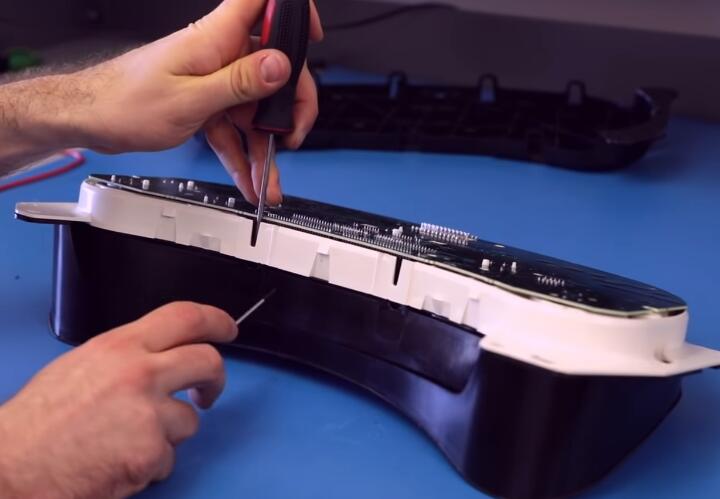 Remove the gauge needles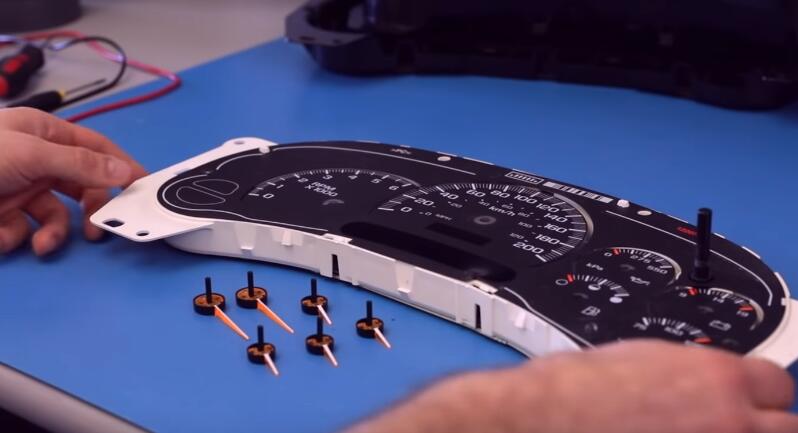 These resistors here are the most likely culprits small cracks might develop where the resistor is soldered to the board. This can cause intermittent display issues or the display might fail completely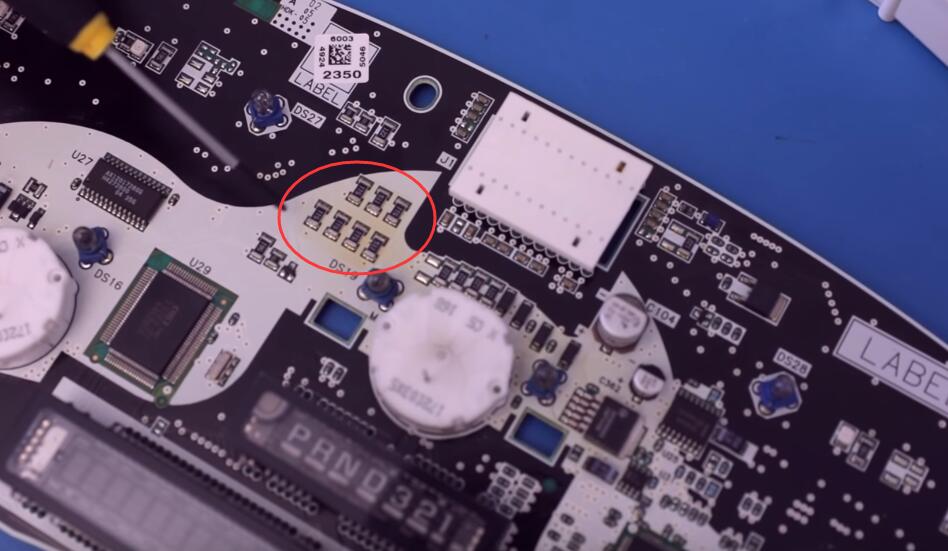 This is a close-up of the solder joint under a microscope. You don't need anything like this for the repair, this is just kind of to give you a good idea of what exactly is going on you can see at the bottom of this resistor there's a small crack running horizontally as the resistor pries up or down. This can make or break contact causing the display to come on and off.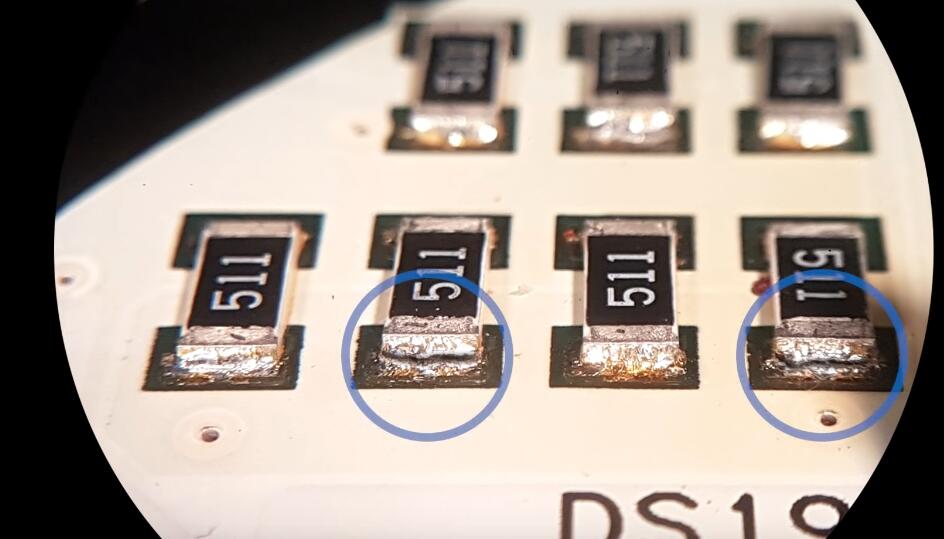 To play it safe, we'll going to resolder each resistor.
Using your soldering iron melt the existing solder then add a dab of new stuff as well. Do it for each resistor.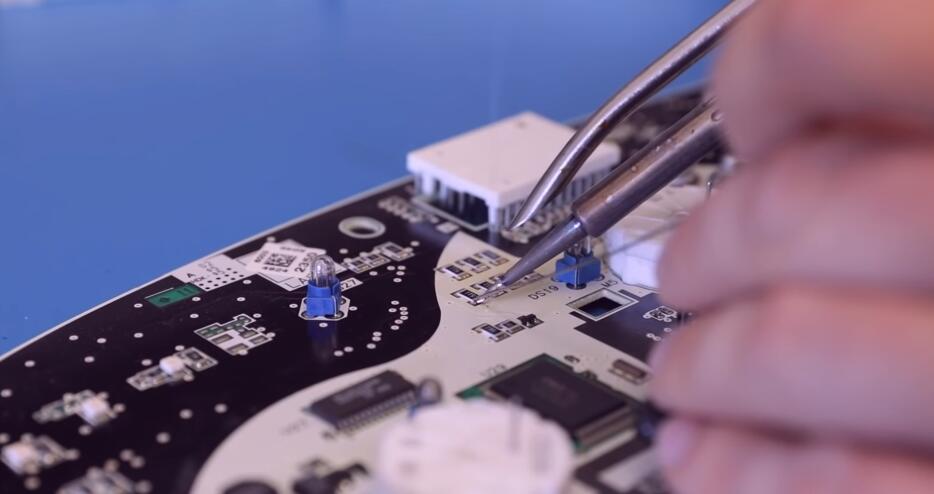 Reassemble the instrument cluster on the front half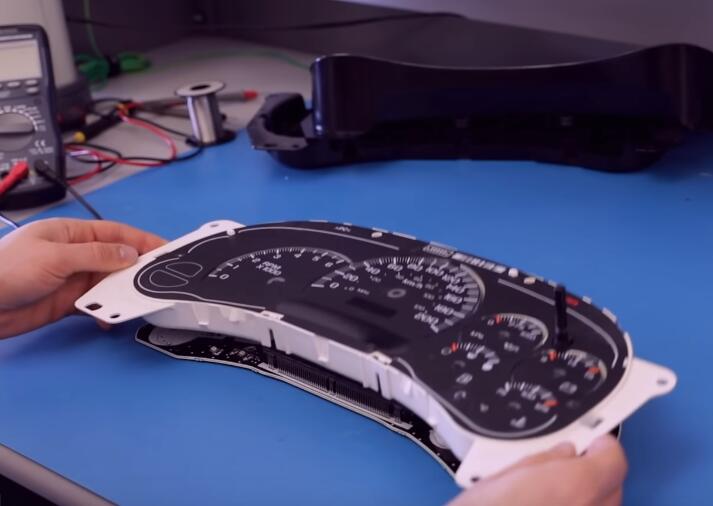 Reinstall the gauge needles on the steeper motors, make sure the needles can't rotate counter clockwise beyond the zero position for each gauge, then snap on the back half of the instrument panel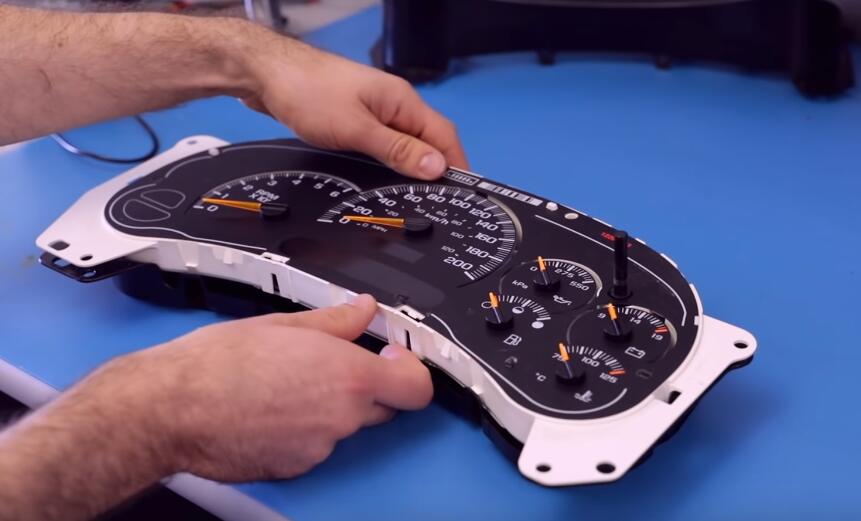 That's it for the repair, head back to the truck and test it if it worked.
Repairing is perfect.
(Visited 48 times, 1 visits today)