This instruction show you guide on how to renew ESTA control unit for Scania L,P,G,R series truck.For more information about Scania truck,please refer to:Scania Trouble Repair.
Related Contents:
2022 Scania SDP3 V2.53.2 V2.40 Diagnostic Software Free Download
2023 2018 Scania Multi EPC Parts Catalogue Free Download
Warning:
For Scania vehicles with a steered tag axle: When working on the ESTA system, tag axle or when lifting the vehicle with vehicle lifts, the steered tag axle must be set in the maintenance position using SDP3. This is to prevent steering of the tag axle wheels.
When the starter key is turned to the drive position, ESTA carries out a functional check which turns the tag axle wheels slightly. This steering of the tag axle wheels can result in personal injury during workshop operations in the vicinity of the tag axle wheels and the vehicle can affect the vehicle lifts.
Procedures:
1.Remove the screws and connector and renew the control unit. The control unit is fitted with 4 screws and has 2 connectors.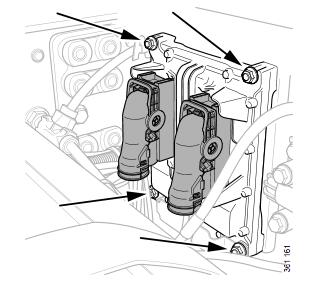 2.Spare parts program the control unit using SDP3.
Information!
In spare parts programming, the calibrated values of the tag axle and the adjusted rolling direction are stored. No adjustment of the tag axle rolling direction needs to be carried out after renewing the control unit.
Renewal – Harness-to-component connector   
1.Open the harness-to-component connector by removing the cover.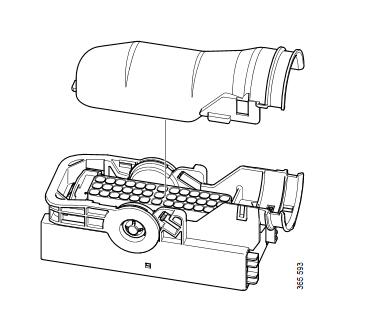 2.Release the secondary lock.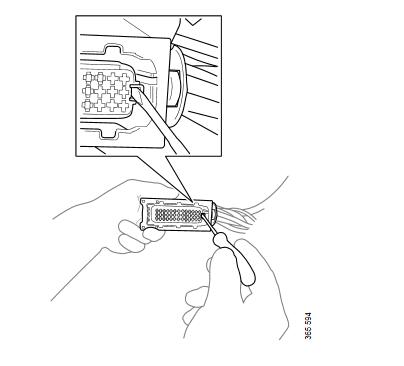 3.Use 99 586 Cable terminal removal tool to remove the harness-to-component connector.
Use cable seals with the dimensions ∅ 5 mm or ∅ 8.5 mm.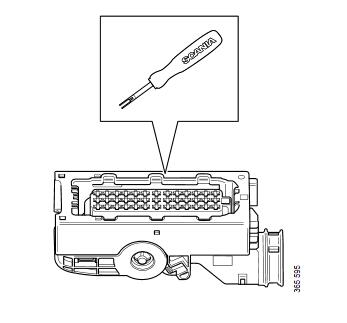 4.Strip each cable.
Fit a seal and press a pin in place using a hand crimping tool. For information about hand crimping tools, see 16-00 Electrical system assembly > Cable terminals and harness-to-harness connectors > Specification.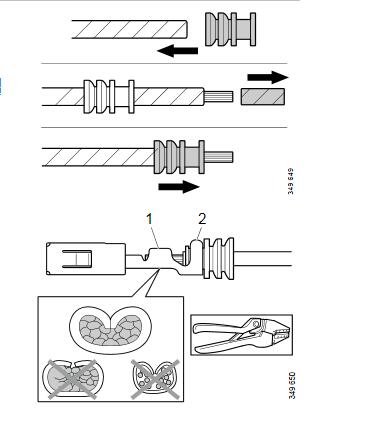 5.Press the relevant cable with pin into the harness-to-component connector.
If a pin needs to be removed again, use 99 586 Cable terminal removal tool.
The connections which are not used must be plugged.
Information!
A clicking noise is heard when the pin is attached properly. Check that the pin is locked in place by carefully pulling the cable.
6.Lock the secondary lock and fit the harness-to-component connector cover.
Visited 7 times, 1 visit(s) today