How to Do Adapt Service Oil and Inspection by VCDS for VW,SEAT,SKODA and AUDI
This short post will show you guide on how to do adapt service oil and inspection by VCDS. More function of VCDS, please refer to VCDS CASES.
This function applies to VW,Seat,Skoda and Audi.
Procedure:
Connect VCDS to vehicle OBD port, running VCDS.
Click "Select" to select control module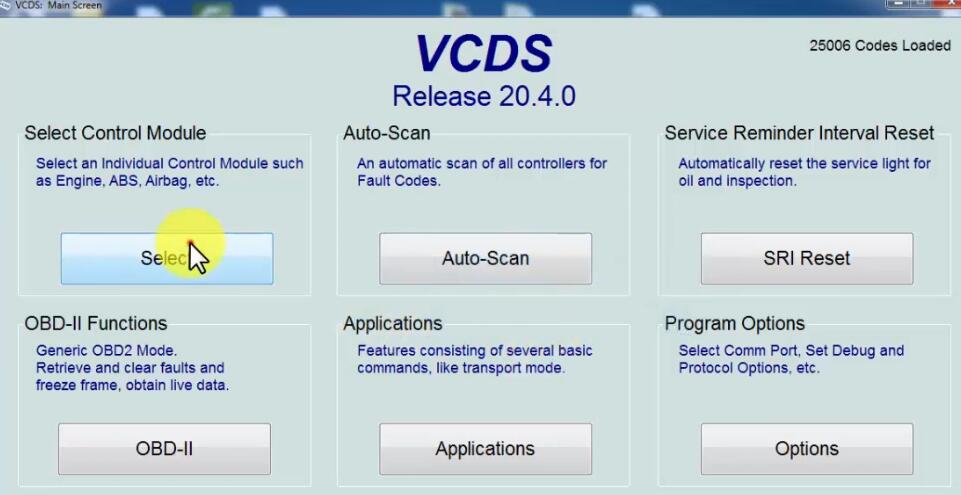 Select "17-Instruments"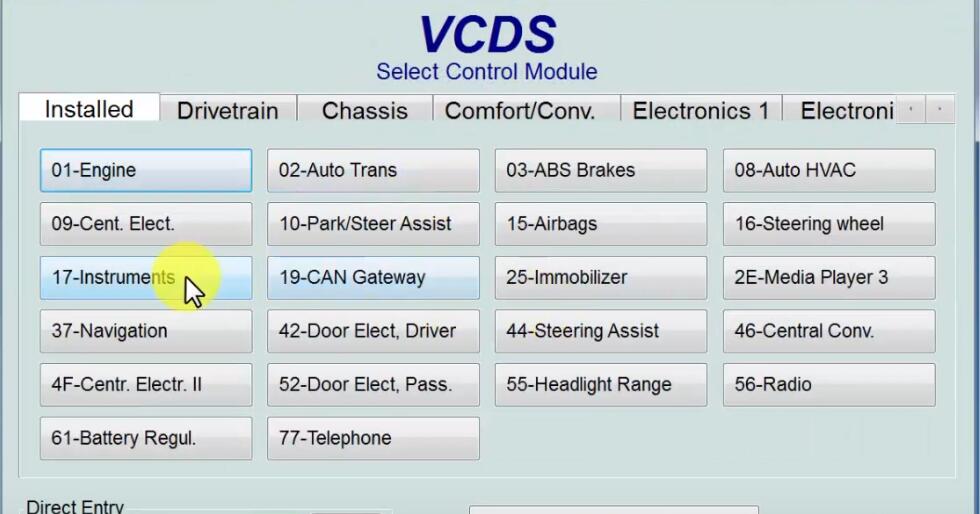 Select "Adaptation-10"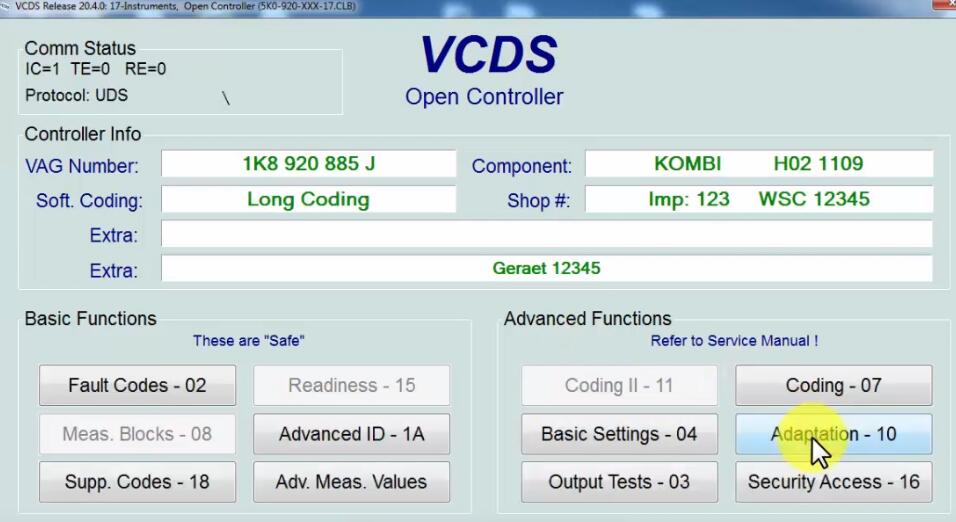 Input "Sia" for search, then select "IDE01153-SIA: maximum value of distance to service"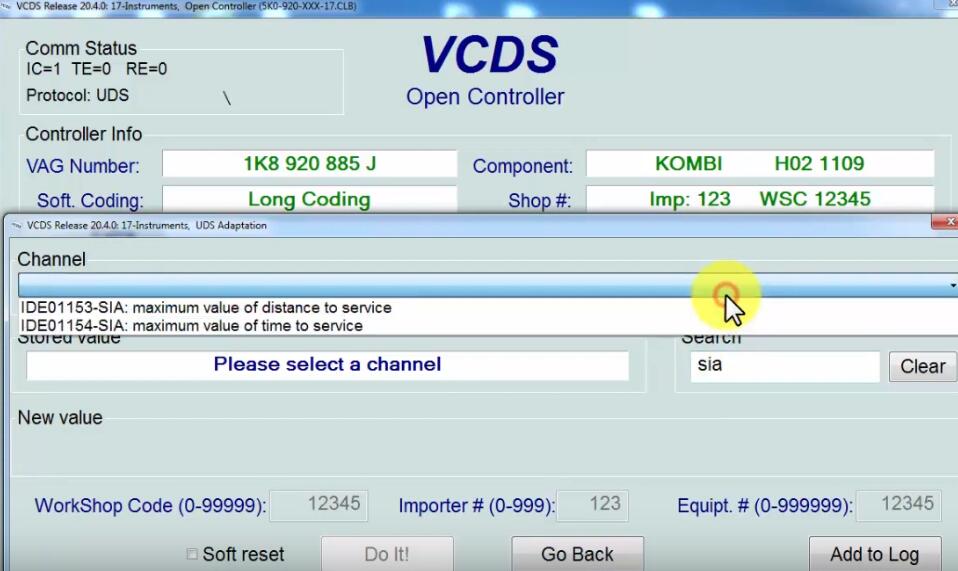 New value change to "10000", click "Do It!"

Old value: 15000km
New value: 10000km
Replace?
Click "Yes"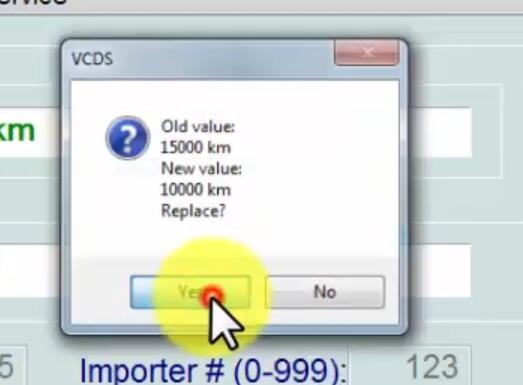 Controller accepted the request. Will now read the channel again,
Click "Ok"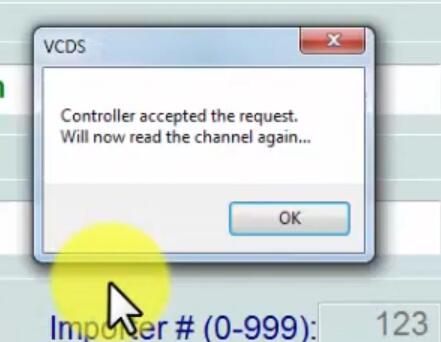 Select "IDE01154-SIA: maximum value of time to service", new value change to "180"
Click "Do It!"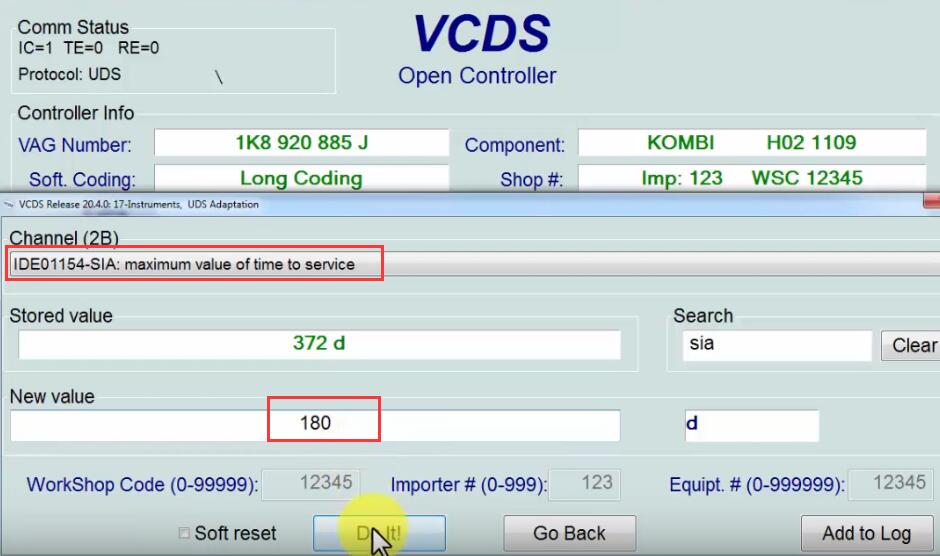 Function is ready.
(Visited 112 times, 1 visits today)