Here comes the guide on How to replace Ford Mondeo rear brake pads by x431.At First part,you will learn it by text with pics.And for more detail info,you would better to watch the video guide at end of article.Hope it helps!
Procedures of Ford Mondeo Rear Brake Pad Repalcement:
Connec the x431 pro to the vehicle and enter the menu to select Ford
Select "Ford V46.50"
Note:This program can test differen Ford models up to 2017.It currently include PCM,ABS,4WAL,RCM,EATC,ECS,IABM,RAP,PAM,4X4,4WAS,CTM,OTC,ICM,PATS,ARC,LCM,DDM…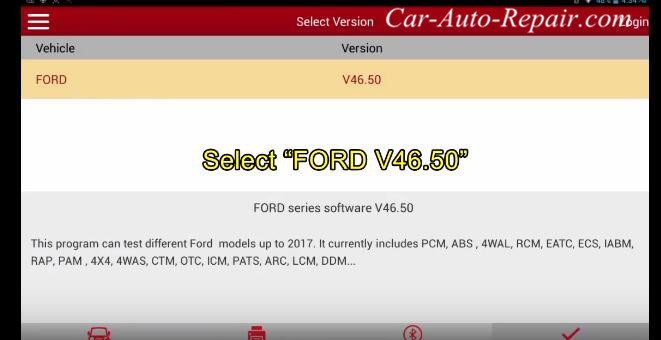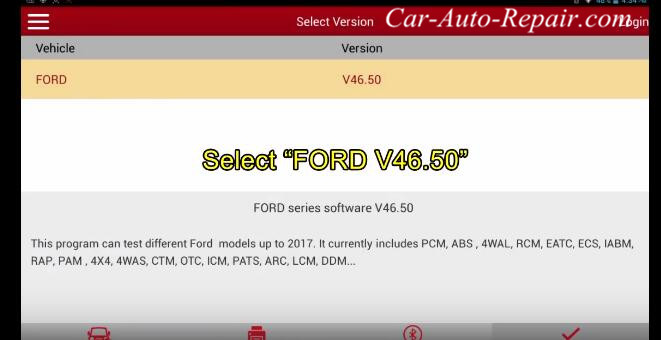 Select "Automatically Search"
Turn on the ignition switch,select "OK"
Then the device screen show vehicle specification,include:VIN,model,capacity,Engine Type,Injection StgV,Fuel Type,Vehicle code.
Attention:The vehicle information is important.It is necessary to report this vehicle information(Incl vehicle code) to us,if there is a problem during the test.
Tab "OK"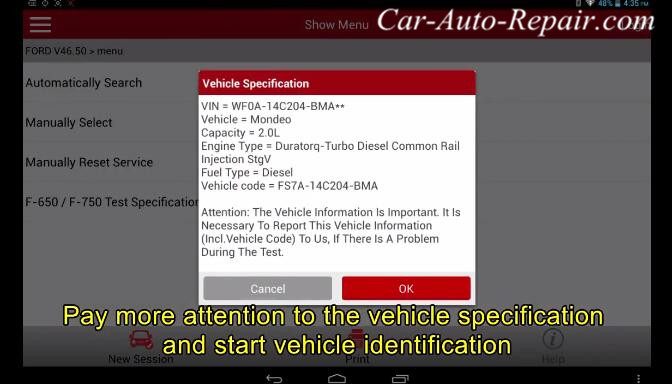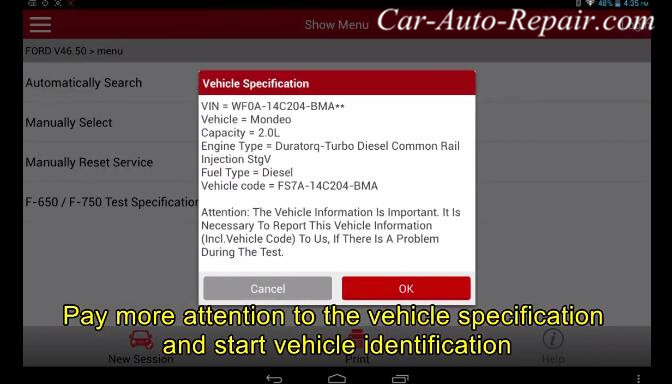 Processing,please wait…
Select "Transmission=Automatic",please be patient,it will scan the vehicle system.
It will take a few minutes to scan,please wait.
Select "ABS/TCS"
The it will show the system info on the screen,include:
Model:ABS/TCS
Type:Standard Equipment module
Moudle information:00006EFF
Vehicle incode:00041c7
Select "OK"
Select "Special Function"
Select "Maintenance Mode"
The screen will prompt the info
"Warning:This function will change the status of vehicle"
Pay more attention to the warning information,select "OK"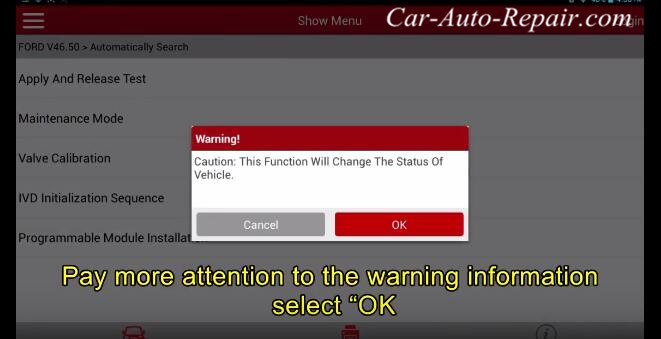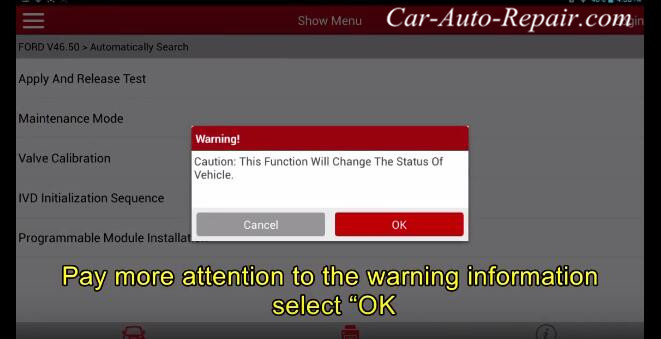 Now,you will see below massage:
EIPB Maintenance Mode
Enter Maintenance Mode
This Procedure puts the module into the service position for changing brake pads or calipers.The calipers will be retracted a locked in place so the brake pads can be replaced.No other command can be used other than exit maintenance mode at this point.
Refer to the appropriate workshop manual for further details.
Befor performing this procedure.Please make sure the following operations are completed.
Vehicle must be in park
Engine that you are not pressing the brake pedal.
Do you wish to continue?
Select "Yes"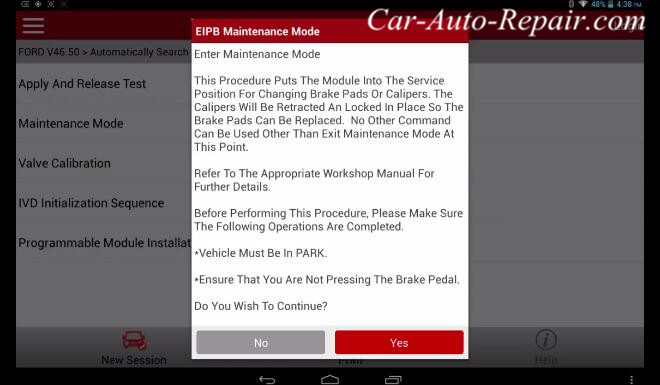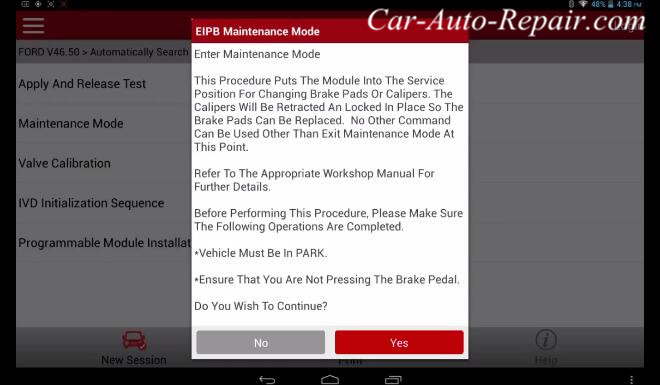 Turn the ignition to "ON",but do not start the engine,then select "ok"
Select "OK",it start to do service work.
After replacing the brake pads or servicing a caliper,select "OK"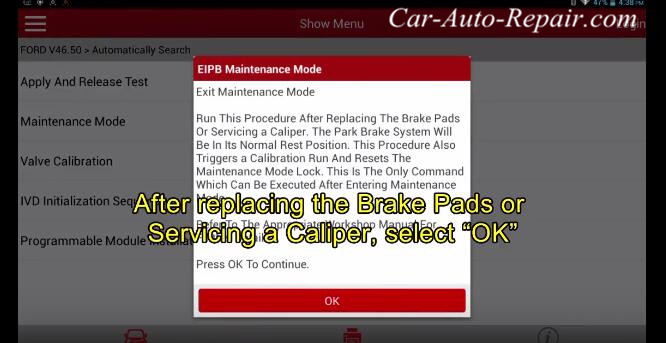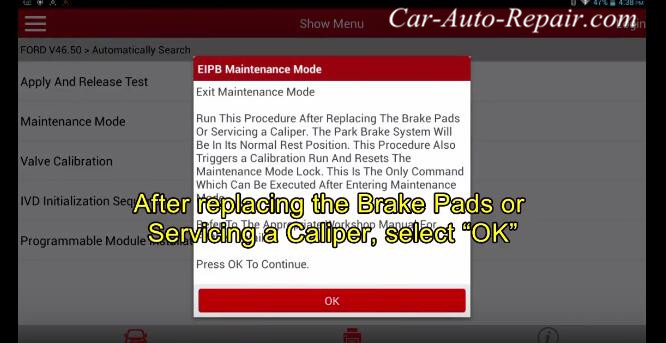 All procedure are completed!
Ford Mondeo Brake Pads Replacement Video Guide:
Visited 1 times, 1 visit(s) today