What is Ford ETIS?
FordEtis (Electronic Technical Information System) uses the most advanced web technology to provide a complete solution for technical information and updated content services and available in multiple languages.
FordEtis IDS – the Technical Information, Diagnostic and Services DVD from Ford.
FordEtis utilizes state-of-the-art technologies to provide access to everything you need to enable you to deliver professional, right-first-time vehicle service and repair for Ford customers.
If you are new to FordEtis IDS, please take some time to take the FordEtis and IDS Training courses to find out more about the information and services provided.
In order to use FordEtis you will require the following plug-ins: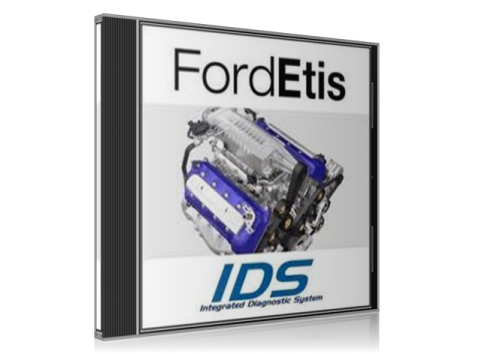 You also can download Ford IDS Diagnostic Software Here:
Latest Ford IDS v107 v106 Software Free Download
In order to use FordEtis you will require the following plug-in:
Adobe Flash Player:
https://get.adobe.com/flashplayer/
Adobe Reader:
SVG Viewer:
http://www.adobe.com/devnet/svg/adobe-svg-viewer-download-area.html
Jave:
Ford ETIS Installation Equirement:
Year / Release Date: 2015
Version: 1.7565
System requirements:
Windows 7 32bit (x86), Windows 7 64bit (x64)
Browser: Internet Explorer IE9, IE11.
With any manipulation with editing web.war as it turned out
It's better to use Mazilla Firefox
FordEtis Function List:
FordEtis utilizes the very latest Web technology to deliver a complete technical information and services solution which is kept up-to-date continuously and is available in many languages to cater for World markets.
An overview of the content is listed below.
Mechanical Repairs
Mechanical repair and diagnostic procedures, specifications, functional descriptions
Wiring Diagrams
Wiring diagrams, connector views & component locations
Body & Paint
Collision repair procedures, body dimensions, tolerance checks, corrosion protection, paint repair information
Vehicle Conversions
Vehicle Conversions area in FordEtis contains the Body and Equipment Mounting Manual (BEMM), 2D engineering Drawings and Vehicle Weights – allowing the development of Vehicle Conversions/Modifications
Check Sheets
For vehicle specific Pre-Delivery Inspection and Routine Servicing
Parts Catalog
Redirection to the Ford online parts catalog
Technical Service Bulletins
Access to Technical Service Bulletins (TSBs)
Diagnostic Trouble Codes
Look up the meaning of Diagnostic Trouble Codes (DTCs) including descriptions
Vehicle Software
View and download vehicle software information including module installation, updates and service functions
Labor Times
Mechanical, Body, Paint and Maintenance labor times
Special Tools & Workshop Equipment
Information on ordering the full range of Ford special tools and workshop equipment
Technical Hotline
Contact details to access the Ford Technical Hotline
Technical Training
Contact details on the availability of technical Training
FordEtis Free Download:
http://cartechnology.co.uk/attachment.php?aid=46188
Visited 1 times, 1 visit(s) today