Whats is FENDT Epsilon Workshop Service Manuals?
Fendt EPSILON SM is an electronic catalog of service manual of agricultural machinery Fendt, material handling Fendt.Fendt SM is the equipment of machines of modern agriculture, so the presence of an electronic catalog Fendt, which contains the necessary information for maintenance and operation of agricultural equipment Fendt is necessary today.
Regardless of whether it is the harvest season or not, the Fendt catalog is open around the clock and seven days a week. In the event of a breakdown or the need to select/order parts – you do not need to wait for the repairman to free  – you can do this yourself using the information (parts book, workshop service manual, parts document) in this directory. Enjoy first-class information including repair recommendations and maintenance.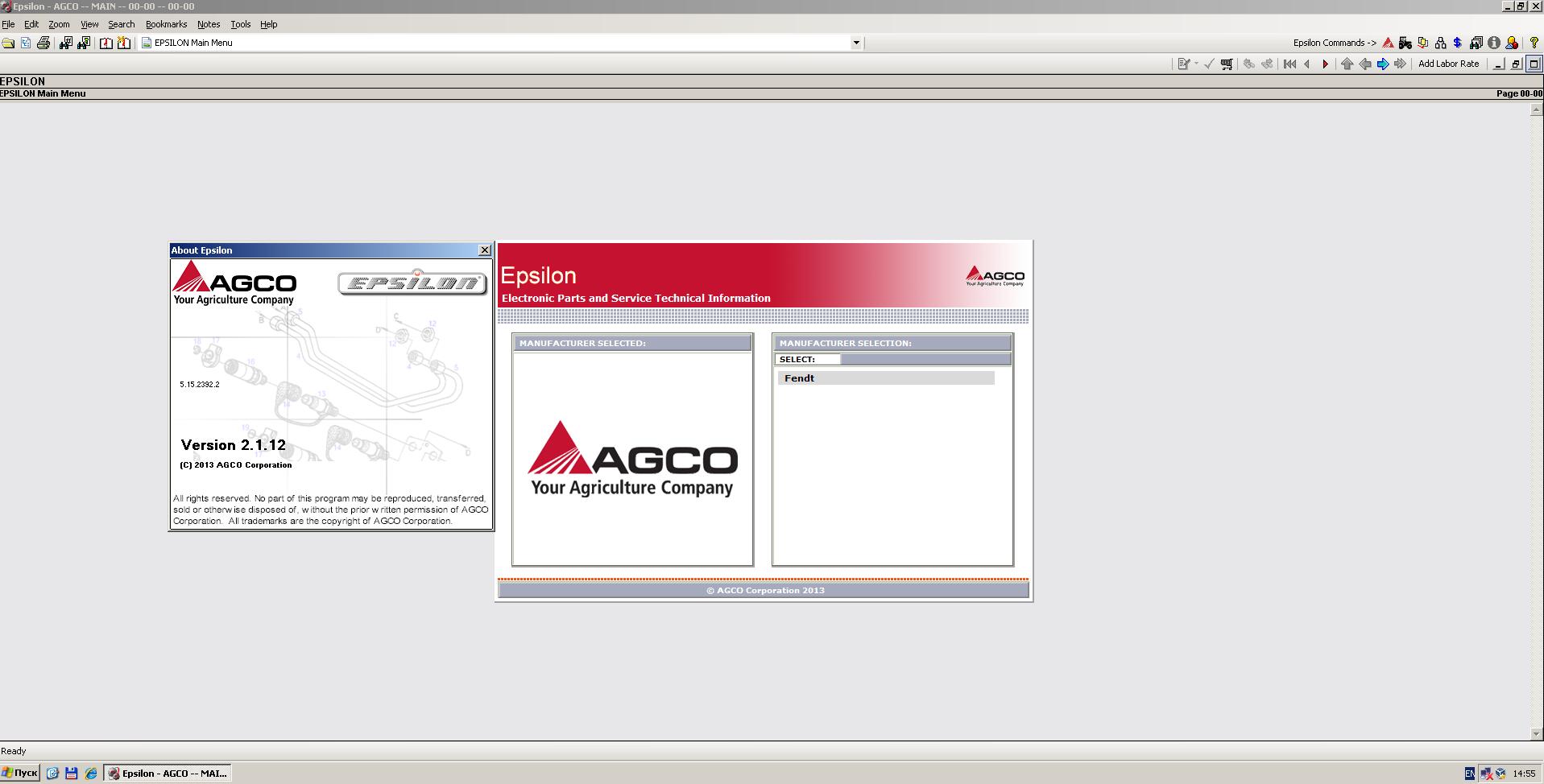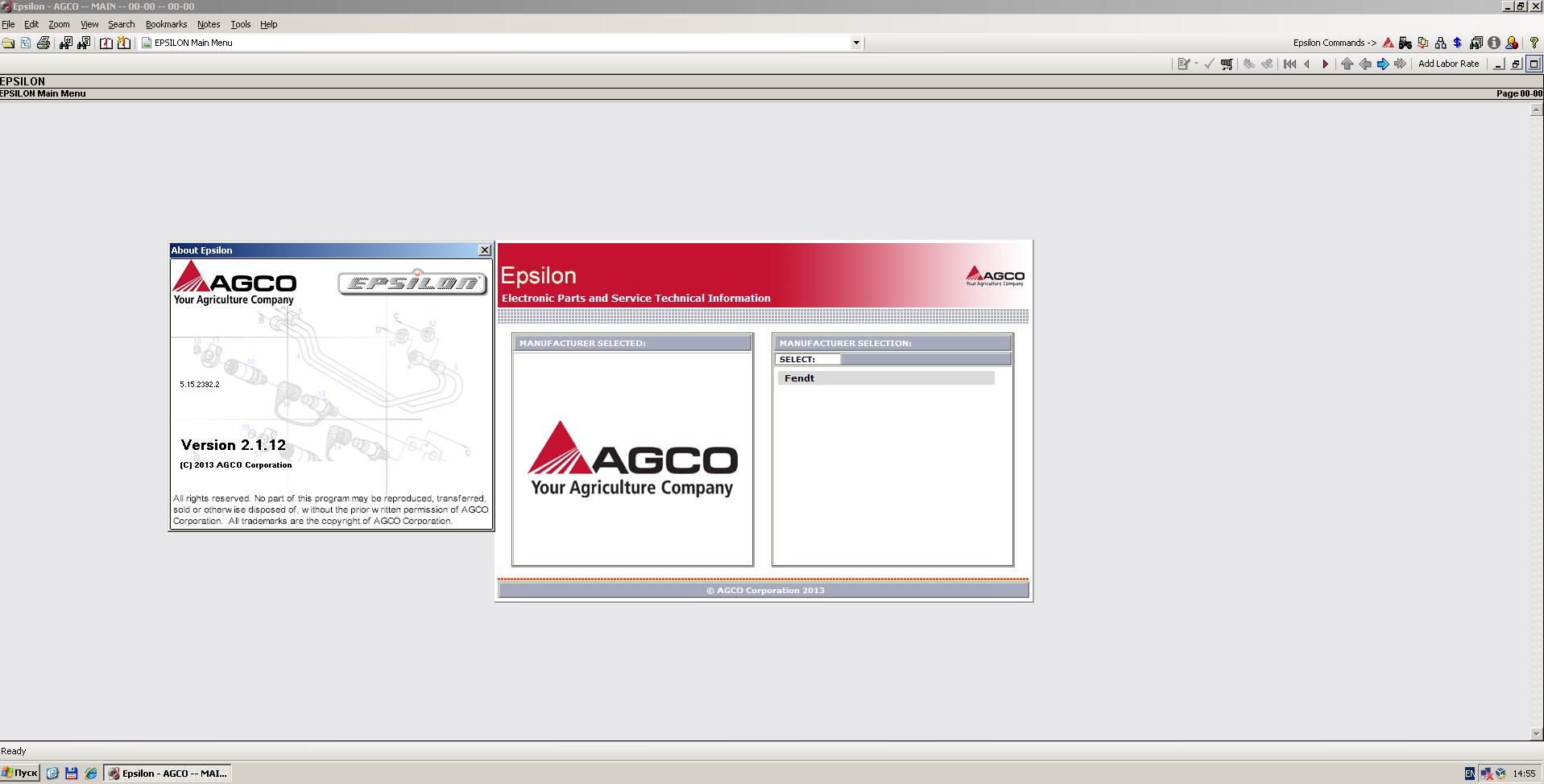 FENDT Epsilon Workshop Service Manuals Support OS?
Windows 7,Windows 8 and Windows 10
FENDT Epsilon Workshop Service Manuals Free Download:
FENDT Epsilon Workshop Service Manuals 2012 Free Download
magnet:?xt=urn:btih:3603A555E18CF22C9A68896D384262820676BC8C&dn=VM%20FENDT%20WINDOWS%207-32bit.ova&tr=udp%3a%2f%2ftracker.openbittorrent.com%3a80%2fannounce&tr=udp%3a%2f%2ftracker.opentrackr.org%3a1337%2fannounce
FENDT Epsilon Workshop Service Manuals 05.2017
 05.2017 Fendt Epsilon Service Manual 100% Work Solution
FENDT Epsilon Workshop Service Manuals Models Included :
12130 / 12130S BALER – MEDIUM SQUARE
1270 / 1270 S BALER – MEDIUM SQUARE
1290 / 1290 S BALER – MEDIUM SQUARE
2250 S/SL/SLR BALER, ROUND
2550 SL/SLR BALER, ROUND
2600 BALER – ROUND – |—> 158000
2600 BALER, ROUND
2600 VF |-> 156500
2600 VF ->| 156499
2600 VL/VLR/SC BALER, ROUND
2900 BALER – ROUND – |—> 158000
2900 BALER, ROUND
3250 XLR/XLRE BALER, ROUND
455 / 555 / 655 / 755 / 855 LOADER
5180 E Combines Operator's Manual
5180 E Combines Workshop Service Manual
5220E / 5250E / 6250E Combine Operator's Manual
5220E / 5250E / 6250E Combines Workshop Service Manual
5270 L-AL / 6250-6270 L Combines Operator's Manual
5270 L-AL / 6250-6270 L Combines Workshop Service Manual
5270C-AL / 6300C-AL Combines Operator's Manual
5270C-AL / 6300C-AL Combines Workshop Service Manual
8300 / 8350 Combines Operator Instruction Book
8300 / 8350 Combines Workshop Service Manual
8300 / 8350 Combines Repair Time Schedule
8370P/8400P Combines Operator's Manual
8370P / 8400P Combines Workshop Service Manual
870 N / S MEDIUM SQUARE BALER
990 SQUARE BALER – —>| HT 73100
990 / 990 S MEDIUM SQUARE BALER
Fendt – Accessories
FreeFlow Cutting Table Operator's Manual
PowerFlow Table Operator Instruction Book
5180 C COMBINE
5180 COMBINE
5220 / 5250 COMBINES
5220 E COMBINE
5250 CEREA COMBINE
5250 E COMBINE
5250 L COMBINE
5270 / 6300 Combines with PowerFlow Table OIB
5270 C COMBINE
6250 E / L COMBINE
6270 L COMBINE
6280 COMBINE
6300 / 6330 COMBINES
6300 C COMBINES
8300 / 8350 COMBINES – |—> 61122
8300 / 8350 COMBINES
8300/8350 – 8370P/8400P Combines RTS
8370P / 8400P COMBINES
9300 R COMBINE
9350R COMBINE
9350R MAHDRESCHER
9460R COMBINE (EFF S/N HUC8E101)
9460R MAHDRESCHER |=> S/N HUC8E101
POWER FLOW TABLES, WWHU 18′,20′,22′,25′,30′
"TABLES """"FF"""" FENDT COMBINES ( 5270C – 6300C )"
"TABLES """"L"""" FENDT COMBINES (5180E-5220E-5250-5270C-6250E-6270L-6300C)"
Fendt – FENDT 206S
Fendt – FENDT 206V NA
Fendt – FENDT 206V+F
Fendt – FENDT 207
Fendt – FENDT 207S
Fendt – FENDT 207V NA
Fendt – FENDT 207V+F
Fendt – FENDT 207V+F
Fendt – FENDT 208
Fendt – FENDT 208P
Fendt – FENDT 208P NA
Fendt – FENDT 208S
Fendt – FENDT 208V NA
Fendt – FENDT 208V+F
Fendt – FENDT 208V+F
Fendt – FENDT 209
Fendt – FENDT 209P
Fendt – FENDT 209P
Fendt – FENDT 209P NA
Fendt – FENDT 209S
Fendt – FENDT 209V NA
Fendt – FENDT 209V+F
Fendt – FENDT 209V+F
Fendt – FENDT 210
Fendt – FENDT 210P
Fendt – FENDT 210V+F
Fendt – FENDT 211
Fendt – FENDT 211P
Fendt – FENDT 211V+F
Fendt – FENDT 309 Vario
Fendt – FENDT 310 Vario
Fendt – FENDT 311 Vario
Fendt – FENDT 312 Vario
Fendt – FENDT 411 Vario
Fendt – FENDT 412 Vario
Fendt – FENDT 413 Vario
Fendt – FENDT 414 Vario
Fendt – FENDT 415 Vario
Fendt – FENDT 711
Fendt – FENDT 712
Fendt – FENDT 712
Fendt – FENDT 712NA
Fendt – FENDT 712NA
Fendt – FENDT 714
Fendt – FENDT 714
Fendt – FENDT 714NA
Fendt – FENDT 714NA
Fendt – FENDT 716
Fendt – FENDT 716
Fendt – FENDT 716NA
Fendt – FENDT 716NA
Fendt – FENDT 718
Fendt – FENDT 718NA
Fendt – FENDT 815
Fendt – FENDT 815NA
Fendt – FENDT 817
Fendt – FENDT 817NA
Fendt – FENDT 818
Fendt – FENDT 818
Fendt – FENDT 818NA
Fendt – FENDT 818NA
Fendt – FENDT 820
Fendt – FENDT 820GREENTEC
Fendt – FENDT 820NA
Fendt – FENDT 916
Fendt – FENDT 918NA
Fendt – FENDT 920
Fendt – FENDT 920NA
Fendt – FENDT 922
Fendt – FENDT 922NA
Fendt – FENDT 924
Fendt – FENDT 924
Fendt – FENDT 924NA
Fendt – FENDT 924NA
Fendt – FENDT 926
Fendt – FENDT 926NA
Fendt – FENDT 927
Fendt – FENDT 927NA
Fendt – FENDT 930
Fendt – FENDT 930
Fendt – FENDT 930NA
Fendt – FENDT 930NA
Fendt – FENDT 933
Fendt – FENDT 933NA
Fendt – FENDT 936
Fendt – FENDT 936NA
Fendt – GT 231GT
Fendt – GT 231GTW
Fendt – GT 345GT
Fendt – GT 350GT
Fendt – GT 360GT
Fendt – GT 365GT
Fendt – GT 370GT
Fendt – GT 370GT
Fendt – GT 380GT
Fendt – GT 380GT
Fendt – GT 390GT
Fendt – GT 395GT
Fendt – OEM HORSCH
Fendt – Service – F000000
Fendt – XYLON 520
Fendt – XYLON 522
Fendt – XYLON 524
Fendt – FARMER 102
Fendt – FARMER 103
Fendt – FARMER 103
Fendt – FARMER 104
Fendt – FARMER 105
Fendt – FARMER 108
Fendt – FARMER 240S
Fendt – FARMER 250S
Fendt – FARMER 250V
Fendt – FARMER 260P
Fendt – FARMER 260S
Fendt – FARMER 260V
Fendt – FARMER 270P
Fendt – FARMER 270V
Fendt – FARMER 275S
Fendt – FARMER 275V
Fendt – FARMER 280P
Fendt – FARMER 280S
Fendt – FARMER 280V
Fendt – FARMER 303
Fendt – FARMER 304
Fendt – FARMER 304
Fendt – FARMER 304
Fendt – FARMER 305
Fendt – FARMER 305
Fendt – FARMER 305
Fendt – FARMER 306
Fendt – FARMER 306
Fendt – FARMER 306
Fendt – FARMER 307
Fendt – FARMER 307
Fendt – FARMER 307
Fendt – FARMER 307
Fendt – FARMER 307
Fendt – FARMER 307
Fendt – FARMER 307
Fendt – FARMER 308
Fendt – FARMER 308
Fendt – FARMER 308
Fendt – FARMER 308
Fendt – FARMER 308
Fendt – FARMER 308
Fendt – FARMER 308
Fendt – FARMER 309
Fendt – FARMER 309
Fendt – FARMER 309
Fendt – FARMER 309
Fendt – FARMER 309
Fendt – FARMER 309
Fendt – FARMER 309
Fendt – FARMER 310
Fendt – FARMER 310
Fendt – FARMER 310
Fendt – FARMER 310
Fendt – FARMER 311
Fendt – FARMER 311
Fendt – FARMER 311
Fendt – FARMER 311
Fendt – FARMER 312
Fendt – FARMER 312
Fendt – FARMER 312
Fendt – FARMER 409
Fendt – FARMER 409NA
Fendt – FARMER 410
Fendt – FARMER 410NA
Fendt – FARMER 411
Fendt – FARMER 411NA
Fendt – FARMER 412
Fendt – FARMER 412NA
Fendt – FARMER 5S/106
Fendt – FAVORIT 509
Fendt – FAVORIT 510
Fendt – FAVORIT 511
Fendt – FAVORIT 512
Fendt – FAVORIT 514
Fendt – FAVORIT 515
Fendt – FAVORIT 600
Fendt – FAVORIT 610
Fendt – FAVORIT 611
Fendt – FAVORIT 611
Fendt – FAVORIT 612
Fendt – FAVORIT 612
Fendt – FAVORIT 614
Fendt – FAVORIT 614
Fendt – FAVORIT 615
Fendt – FAVORIT 615
Fendt – FAVORIT 711
Fendt – FAVORIT 712
Fendt – FAVORIT 712NA
Fendt – FAVORIT 714
Fendt – FAVORIT 714NA
Fendt – FAVORIT 716
Fendt – FAVORIT 716NA
Fendt – FAVORIT 816
Fendt – FAVORIT 818
Fendt – FAVORIT 822
Fendt – FAVORIT 824
Fendt – FAVORIT 916
Fendt – FAVORIT 916
Fendt – FAVORIT 918NA
Fendt – FAVORIT 920
Fendt – FAVORIT 920
Fendt – FAVORIT 920NA
Fendt – FAVORIT 920NA
Fendt – FAVORIT 924
Fendt – FAVORIT 924
Fendt – FAVORIT 924NA
Fendt – FAVORIT 924NA
Fendt – FAVORIT 926
Fendt – FAVORIT 926
Fendt – FAVORIT 926NA
Fendt – FAVORIT 926NA
Visited 1 times, 1 visit(s) today