NYO 4.0 is a database application specially designed for car-radio unlocking and dashboard recalibration. This program allows you to create your own database or simply use an existing. It also includes own script interpreter and file commander.
2017 NYO 4.0 2017 version support more car models than 2016 and 2015.Support window 7 & window 10

Note:After payment,you will get the download link and extract password on the payment page.And then please follow this instruction to install NYO 4.0 2017 software.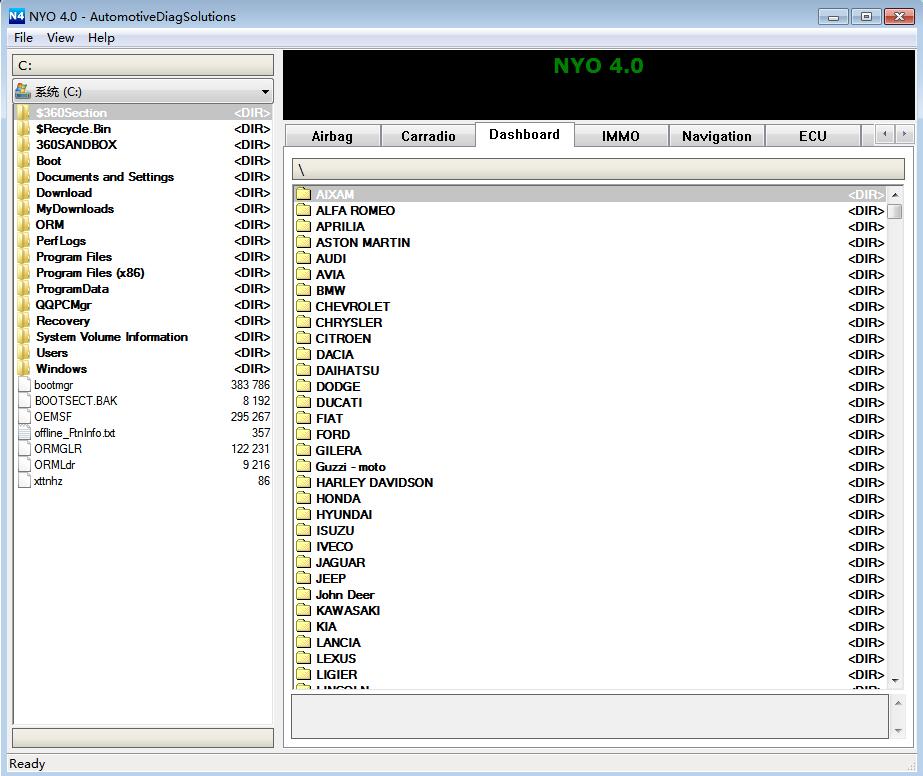 (Visited 230 times, 1 visits today)