StarFinder for Benz – contains electrical wiring wiring diagrams and information on an arrangement on the car of elements of electric schemes, including gauges and sockets for Mercedes models. In the catalogue Star Finder standard numbering of elements of firm MB is used, therefore for work with the program, it is necessary to have the electric scheme of the car.
Note:It is installation service,after payment please contact us [email protected]
Features:
Size:2.9GB+813MB+3.85GB
Language: Only English
OS:Window 7 and Window 10
Date:2020-2016+2016 before
Offline version
Types of document: Wiring diagrams, photos with connectors and component location for Mercedes vehicles
You can run both version in same PC
Note:Benz StarFinder 2016 with wiring diagrams and parts location function,but 2022 and 2020 Benz StarFinder only with component location function.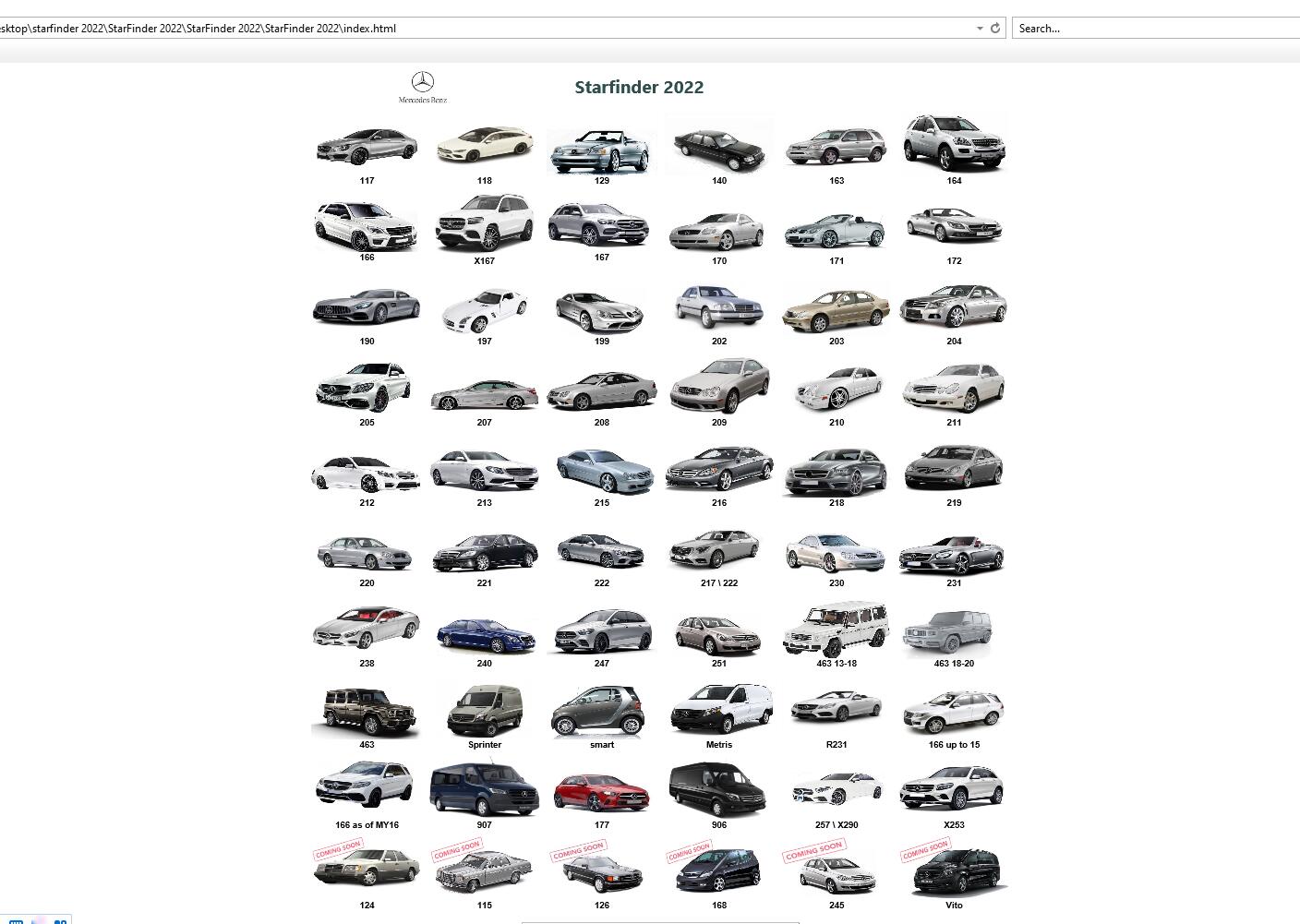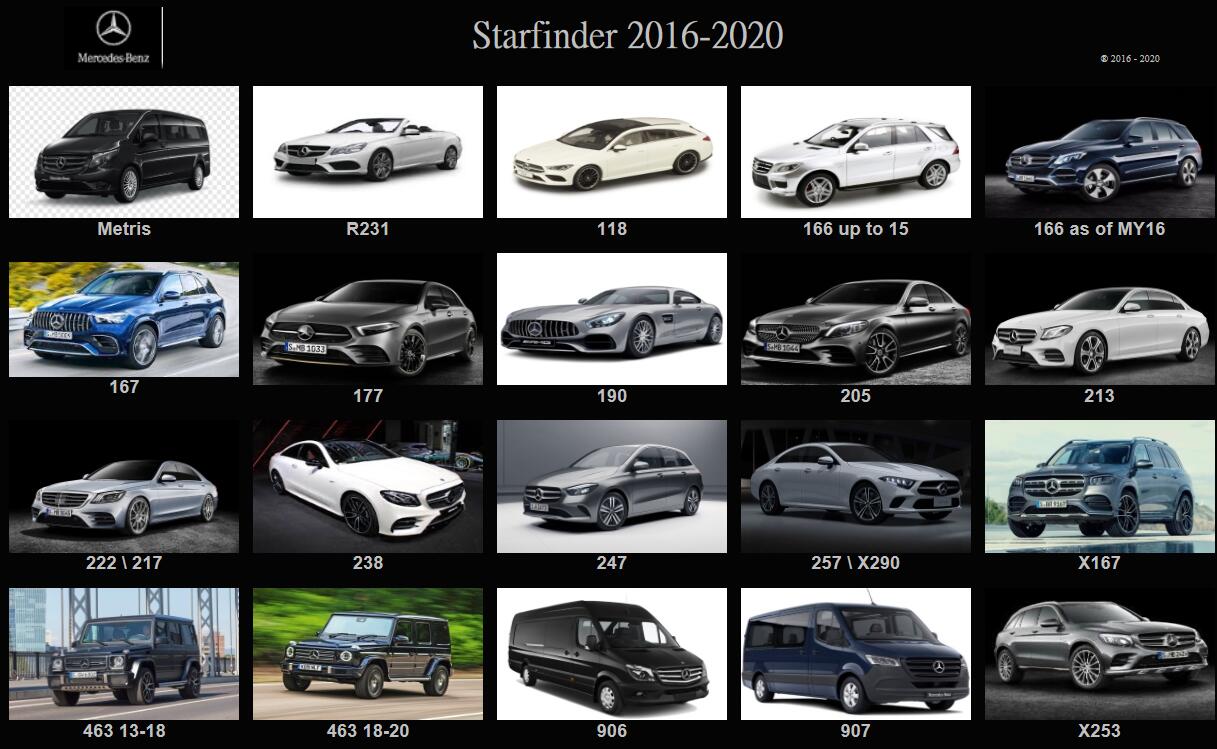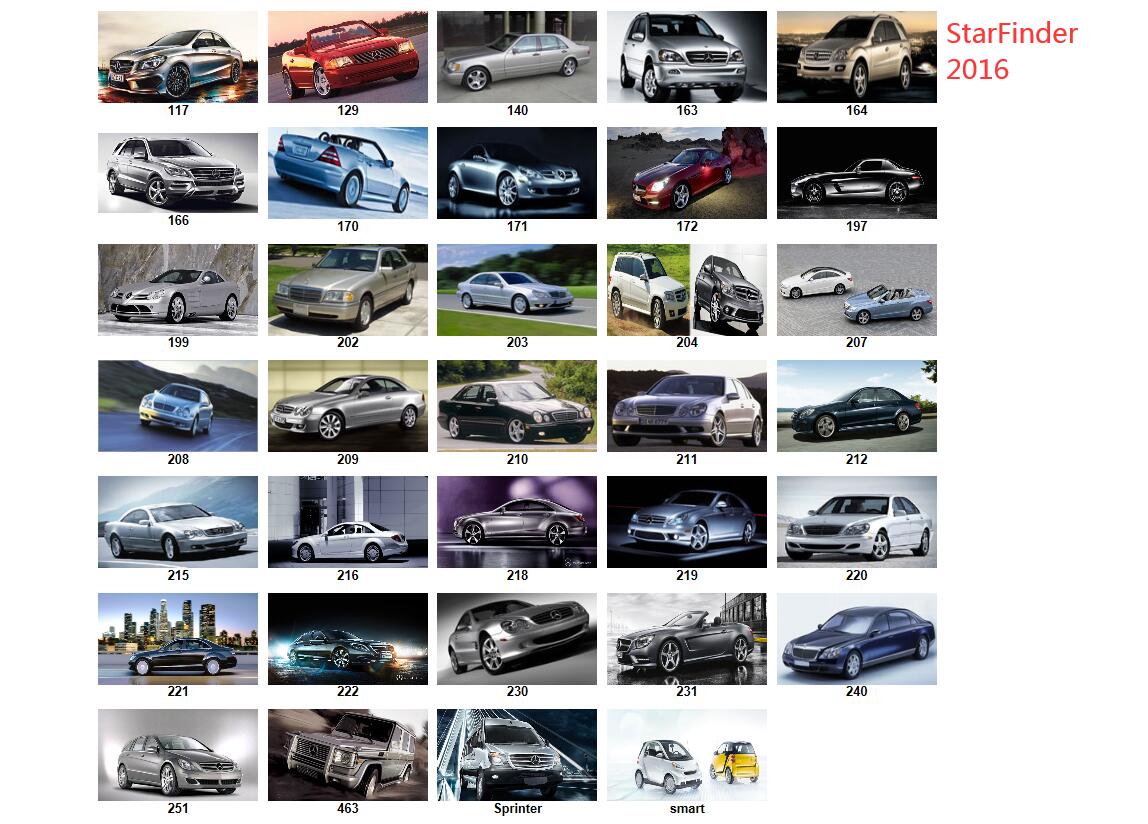 (Visited 85 times, 1 visits today)