This instruction show you guide on how to do angle sensor check for Doosan machine.
Preparations:
Doosan Data Monitoring System DMS-5 DMS-3 Free Download
Procedures:
Angle sensor check
*Calibration judgement
Depends on the model type. The criteria referred on DMS-5
2.1. Measure the input & output voltage of angle sensor in certain condition
Ex. DX350LC-7, outputs of angle sensor (Please refer the shop manual to check the exact value on each model)
-45°: 0.5 V ±0.025V
0° : 2.5 V ±0.05V
45° : 4.5 V ±0.025V
*Operating voltage: 24V ±10%, Output voltage: 0.5V ~ 4.5V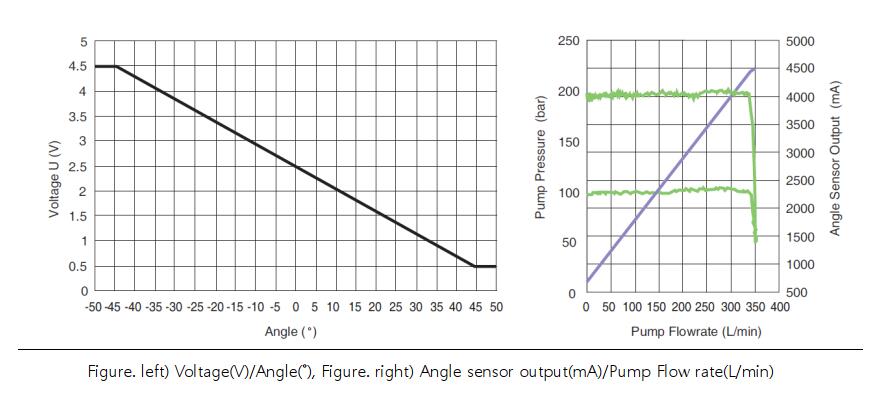 2.2. Check the physical condition of angle sensor
2.2.1. Assembly condition
Contact type (ex. DX350LC-7)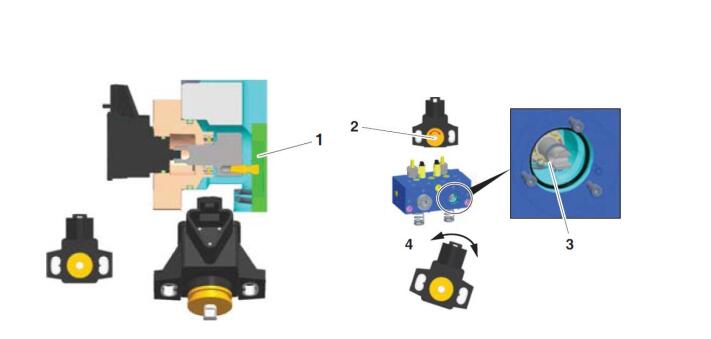 1) Ensure that ball pin is guided in the nut of the spring collar in spring position. (Install the angle sensor with the electrical connection to the top.)
2) Center (rotate) the shaft of the swivel angle sensor between the stoppers like the position on the Figure
3) Check the groove/slot position of the sensor shaft in the controller (must not be horizontal) and set (rotate) and install the swivel angle sensor to groove/slot position.
4) Turn the angle sensor to adjust the signal of +4.5 V at the Q-max position of the rotary group and install the screw with the correct torque.
Non-contact type (ex. DX800LC-5B)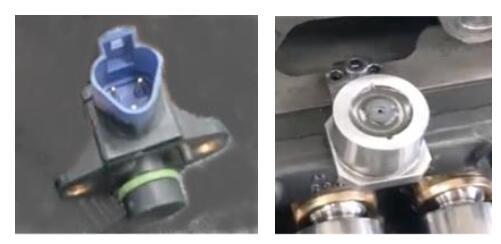 2.2.2. External damage
2.2.3. Short circuit
Ex. DX350LC-7(Please refer the shop manual to check the exact value on each model)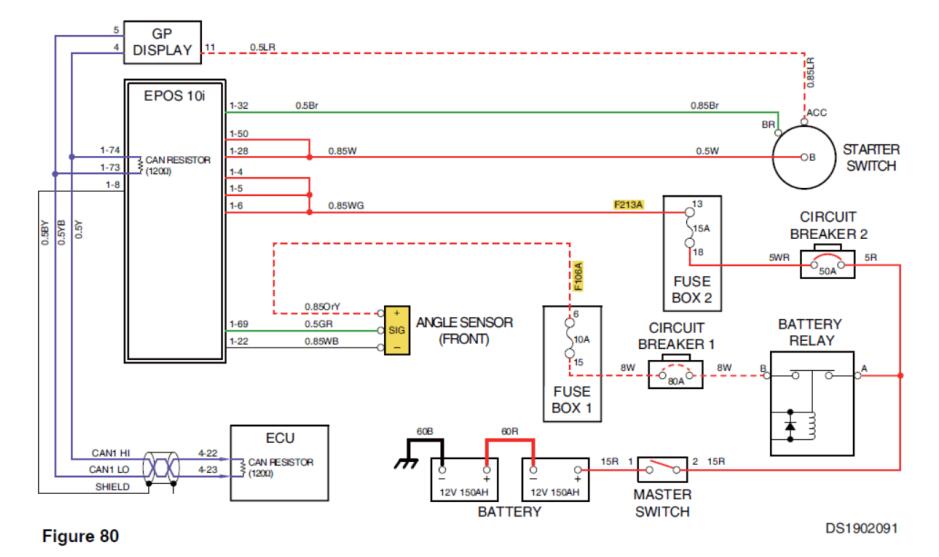 More topics for Doosan,please refer to:Doosan Trouble Repair
(Visited 43 times, 1 visits today)